First-Hand News?
Obtain news and background information about sealing technology, get in touch with innovative products – subscribe to the free e-mail newsletter.
The Sound of Premium Materials
Blackburn, U.K., June 14, 2023. Freudenberg Sealing Technologies is using a unique technology to mold speaker surrounds that meet the dynamic and environmental demands of some of the most high-end sound systems in the world. From stadium and theme park loudspeakers to car speakers and premium stereos, the company's proprietary Dispersed Fiber Technology™ (DFT) is bringing a new level of sound quality, vibration control, and environmental resistance to speaker surrounds.
Speaker surrounds play a pivotal role in the performance of a speaker. They secure the speaker components to the external cabinet and reduce strain, vibration, and distortion. The quality of speaker surrounds is especially important in premium sound systems, where precision sound is an expected part of an audiophile's experience. DFT offers significant advantages to such systems, including improved listening quality, and durability.
Freudenberg Sealing Technologies designs and tests DFT speaker surrounds to exacting specifications for a variety of audio manufacturers. The company's Blackburn, U.K, location has taken the lead in this growing unique market opportunity because the site produces gas meter diaphragms that also rely on DFT as a competitive advantage.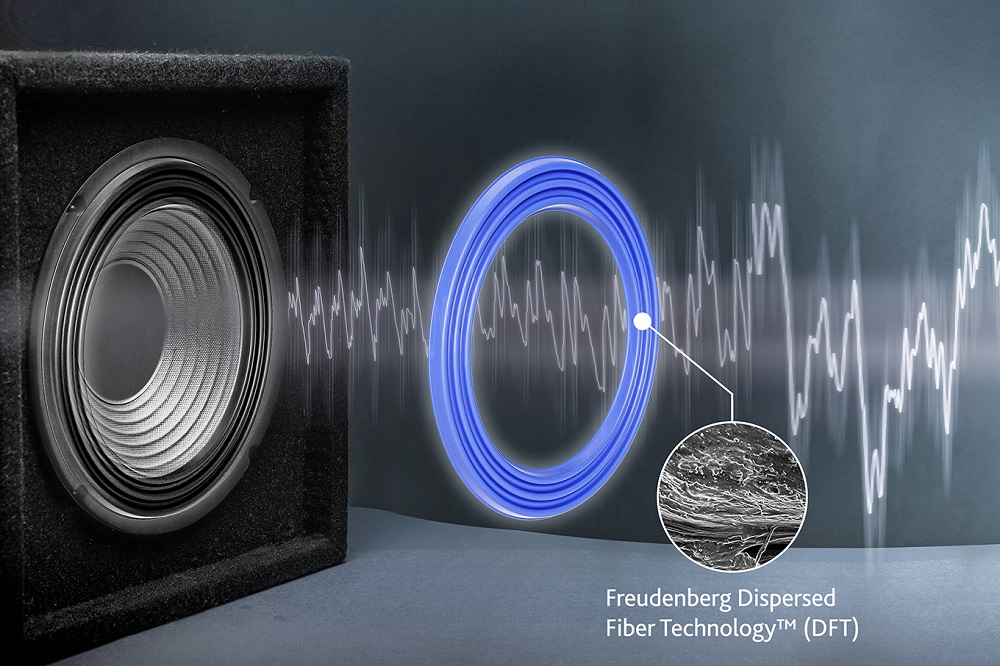 From Gas Meters to Speaker Surrounds
"Our obvious focus in Blackburn is on gas meter diaphragms, but it wasn't much of a leap to go from gas meter technology to speaker surrounds," said Javier Garduno, Segment Manager, Sales General Industry for Freudenberg Sealing Technologies. "They both require very thin, flexible rubber and benefit from the properties DFT adds to the material formula."
"Distortion and thermal exposure can put immense strain on a speaker," he continued. "Think about a loudspeaker made of a standard nitrile rubber at an outdoor concert venue. The strains on that speaker, in terms of sound frequency and speaker distortion, are immense. Add in material degradation over an extended period due to wind, rain, and sun, and it is easy to see how you can quickly arrive at a blown speaker and a logistical challenge."
Speaker surrounds molded using Freudenberg Sealing Technologies' DFT, on the other hand, offer inherent benefits. The speakers resist environmental elements and aging, they reduce strain on the material, they have less perceived noise distortion in the base and mid-ranges. The speaker surrounds are uniquely tailored for the customer, from drawings to full production, by the company. The result is a high-quality speaker that harmonizes sound across an entire application frequency range.
The Nature of Speaker Sound
Speaker systems function by transforming electrical energy into mechanical energy, which compresses air and converts the motion into sound energy or pressure, that people can detect. Most speakers are comprised of permanent magnets; voice coils and bobbins; suspensions (also called spiders); cones/ diaphragms; dust caps; speaker baskets; surrounds; speaker terminals; and braided wires that all work together to produce sound. Although there have been significant improvements in speaker designs during the past 100 years, the fundamental mechanics have not changed.
A speaker driver or single speaker system acts as a transducer when music is played, amplifying electrical waves from a playback source, and turning them into sound waves that humans can detect. It does this through a series of components that work together to create the sound. The magnet in a speaker driver produces an electric field around the voice coil that allows electromagnetic movement in the system. The voice coil assembly, a long bundle of tightly woven wires and a bobbin, attaches to the speaker cone and creates a magnetic field as electricity runs through it. As a result of this magnetic field, the speaker cone vibrates and the electrical energy is turned into mechanical energy that produces sounds as the cone moves. Other elements, including a speaker suspension, a basket, and speaker terminals all play a role in stabilizing the system and holding the speaker components in place inside the cabinet.
A Premium Material for a Premium System
While most speaker surround manufacturers offer surrounds made of nitrile rubber (NBR) or foam, Freudenberg has taken audio material technology to the next level. By incorporating dispersed fibers in its base materials, Freudenberg Sealing Technologies can extend a speaker's range – from the deep bass of a sub-woofer to the high notes of a tweeter – by collaborating with customers to introduce formula ingredients that will produce the exact sound signature the customer wants to achieve. The base materials are flexible rubber, such as NBR, HNBR or SBR, reinforced and strengthened with DFT.
The entire development process can take, up to three years as Freudenberg engineers and a customer's audio experts perform material testing, dynamic mechanical analysis, and prototype manufacturing to create a sample surround that meets the exact sound tolerances a customer wants. Freudenberg Sealing Technologies uses Dynamic Mechanical Analysis (DMA) to analyze the impact of frequency and temperature on the material's stiffness and dampening properties. The process also measures any variance and distortion in the speaker surrounds where sound pressure levels are key. With this information, company engineers can ensure that the DFT material's properties remain constant when they experience fluctuations or distortion due to strain, frequencies, thermal exposure, aging, and mechanical forces. Whether a speaker is broadcasting a classical concerto, a heavy metal rock song or the soaring arias of an opera, DFT works in concert with the base material to extend speaker range, durability, and value.
"We manufacture surrounds for sub-woofers providing deep bass, through the mid-range woofers and the high- frequency sounds of a tweeter," Garduno noted. "A speaker can have dozens of surrounds in one unit, whether a stadium speaker, home theater, or a premium car stereo system. We are responding to the needs of an underserved industry. We have invested in the hardware and tooling to produce these surrounds and we are happy to serve these customers."
As Freudenberg Sealing Technologies looks towards the future, it expects to continue as a trusted supplier to its existing customer partners. In addition, the company is looking collaborate with new customers. "As we continue to learn and grow in this field, our goal is to become as well- known and respected in the audio field as we are in other General Industry segments," Garduno concluded.
Do You Want to Improve Your Speaker Experience?
Click here for exclusive insights and info material on Freudenberg Sealing Technogogies' Dispersed Fiber Speaker Surrounds offerings.
---
Further Articles With These Taggings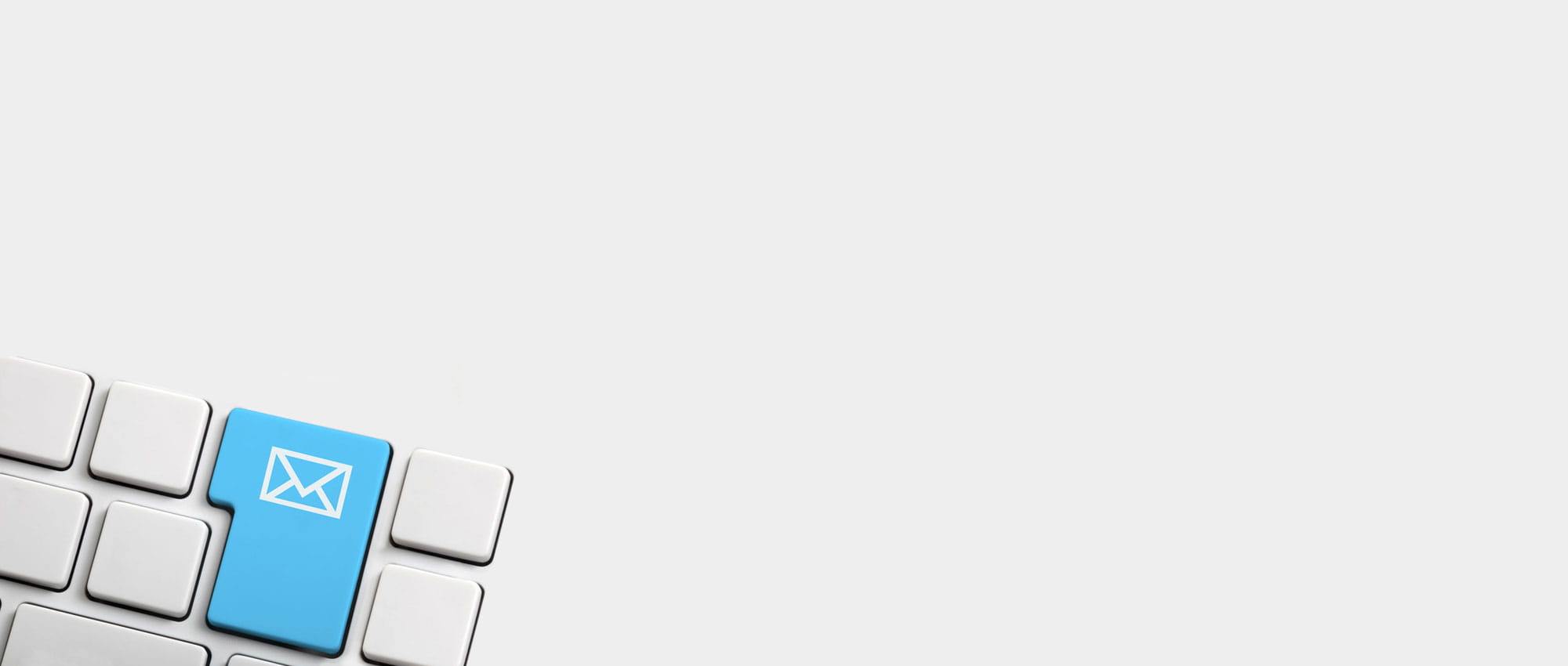 News Service
You can subscribe to the Freudenberg Sealing Technologies news alert service, bringing you the news as soon as they are published. You can always unsubscribe from this service.
Subscribe now!