First-Hand News?
Obtain news and background information about sealing technology, get in touch with innovative products – subscribe to the free e-mail newsletter.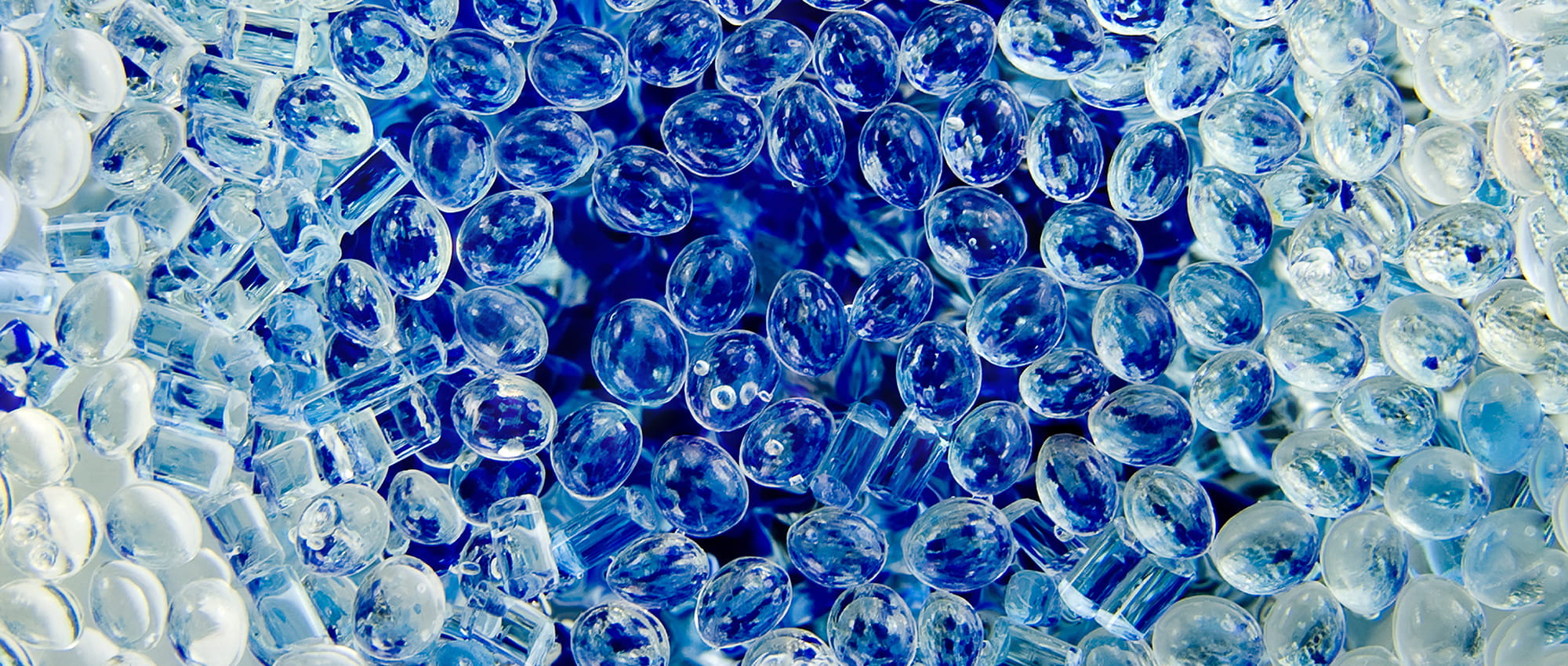 Materials
"Materials" are the foundation of our technology. Every day, people deal with products that possess seals and they generally know very little about the materials with which they are made. For example, plastic is a comparatively new material and has long been considered to be a "wonder substance". But why is plastic so flexible and how are the various mixtures differentiated from one another? When is a silicone seal better than one made of polyurethane or rubber?
NR – Natural Rubber

In its original form, latex is greasy and sticky. Natural rubber is an elastic polymer, built on isoprene as its monomer. To make it usable technically, the long polyisoprene chains of natural rubber are cross-linked with one another through vulcanization – which involves the addition of sulfur under pressure and heat. In the process, sulfur atoms insert themselves between the double bonds of adjacent chain molecules – the majority of the double bonds are maintained.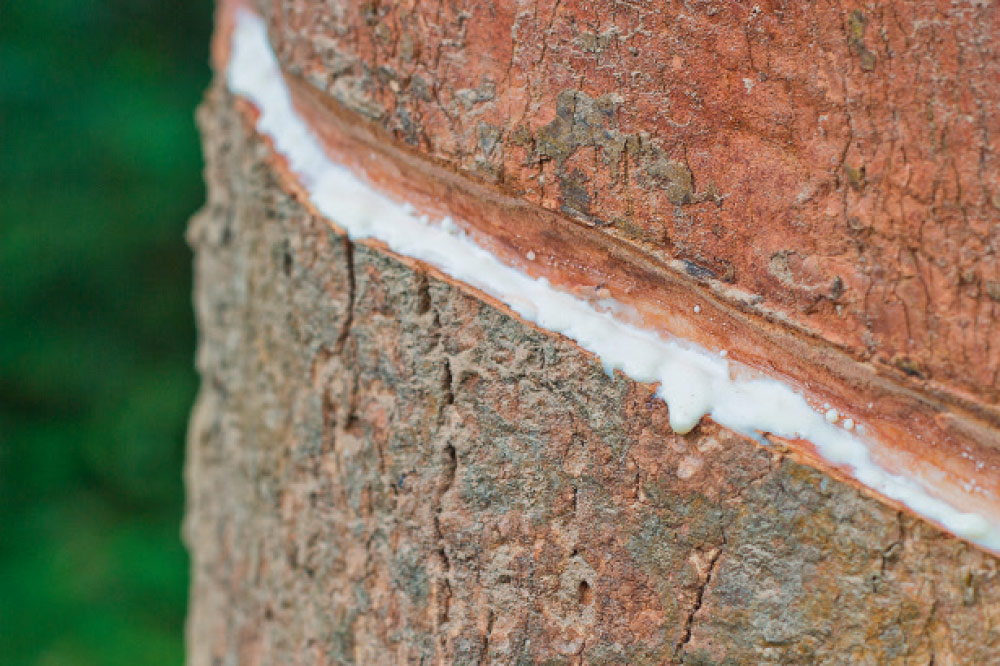 The result is a three-dimensional molecule network whose parts can only shift against one another within certain limits. The material's properties can be controlled by changing the number of sulfur atoms within a bridge. Highly dynamic components generally have longer sulfur bridges, while setting behavior and heat stability improves with shorter sulfur bridges. Natural rubber is the rubber with the longest molecule chains, which gives it very good dynamic qualities.
Elastomers made of pure natural rubber have extreme stretchability, ranging from 700 to 1000 percent. At the same time, an elastomer is nearly non-compressible – it does not allow itself to be compressed – only displaced. Natural rubber is stable in acids, bases, water, alcohol and air, that is, in polar media. It has low media compatibility with nonpolar media such as petroleum-based oils, synthetic lubricants, brake fluids based on glycol, overheated moisture, and aromatic hydrocarbons (gasoline).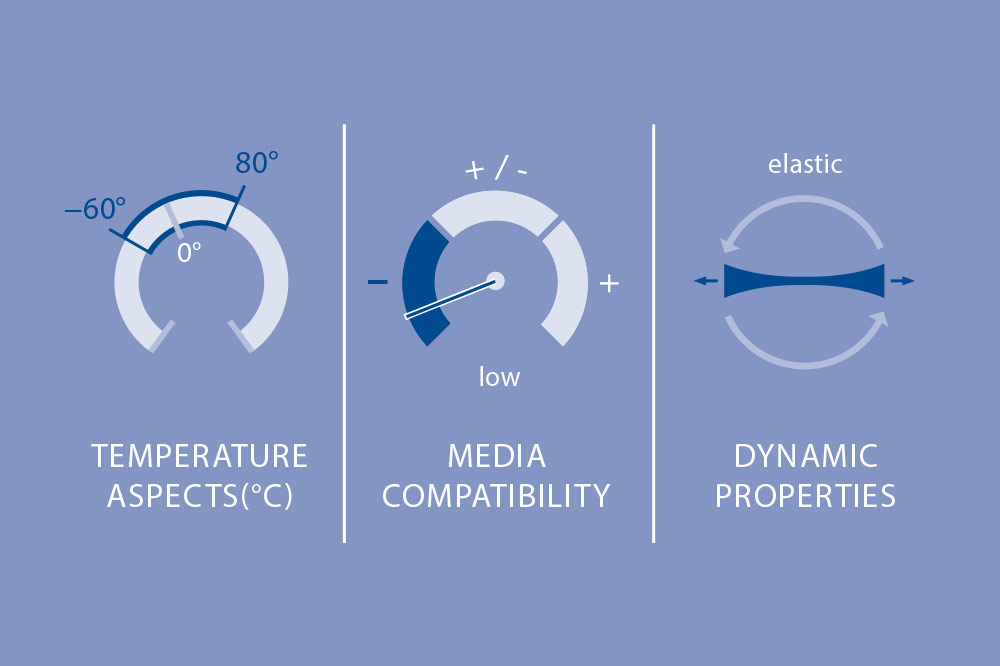 Natural rubber exhibits high elasticity as well as good cold and damping behavior in a temperature range from −60 °C to 80 °C. Natural rubber displays little resistance to high temperatures in combination with oxygen. The reactive double bonds still remaining after vulcanization react easily with oxygen and break down the natural rubber.
Natural rubber is mainly used in vibration control technology as a torsion and vibration damper, in engine mounts, machine bearings, diaphragms and damping elements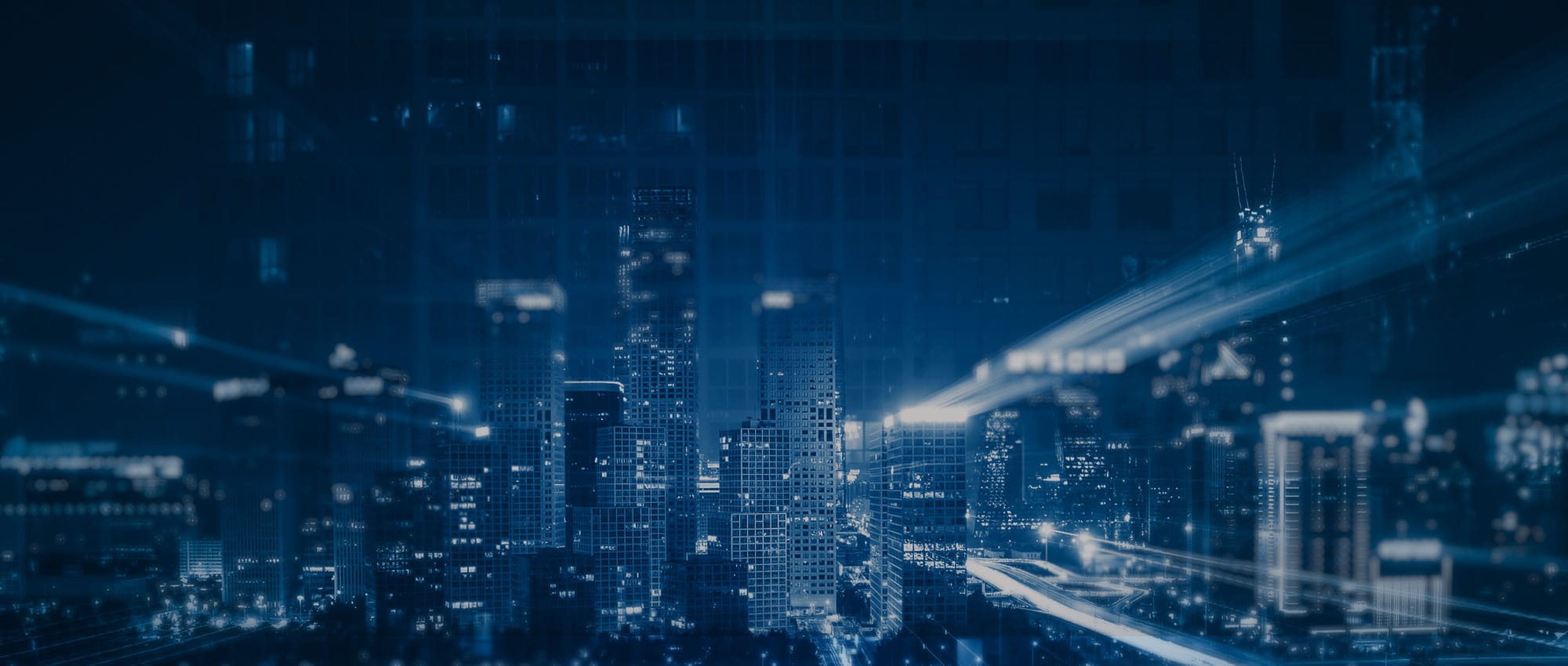 Join Us!
Experience Freudenberg Sealing Technologies, its products and service offerings in text and videos, network with colleagues and stakeholders, and make valuable business contacts.
Connect on LinkedIn!