First-Hand News?
Obtain news and background information about sealing technology, get in touch with innovative products – subscribe to the free e-mail newsletter.

Household Appliances@Model.HeadlineTag.Tag>
Energy Efficiency – Great!
Sealing Solutions for Appliances
Whether it's cooking, baking, cleaning, washing, rinsing or cooling, today no household can function without electrical appliances. Seals from Freudenberg Sealing Technologies are indispensable for these activities. They improve the reliability and longevity of appliances and increase user safety. And they help make the devices more and more efficient. Besides high performance, low power consumption is also a key factor in the consumer's decision to purchase an appliance. In many regions of the world, legal requirements are also aimed at environmentally conscious sustainability. In short, maximum energy efficiency is a must in the household appliance business and a competitive advantage at the same time. Freudenberg Sealing Technologies supplies the necessary sealing solutions.
Functional All-Rounders
Modern household appliances are functional all-rounders. Dishwashers are becoming quieter, faster and use less water to provide hygienically clean cups, plates and pots. The loading capacity and spin speeds of washing machines are also increasing. Nowadays, ovens can also steam-cook and clean themselves. Multi-chamber refrigerators have separate cooling zones for different foods and cooling requirements. Coffee machines have several brewing options. This multifunctionality goes hand in hand with the demand for energy efficiency. Less weight, consumption and space requirements mean more. Freudenberg Sealing Technologies has the materials competence, technical expertise and innovative strength to continuously improve household appliances in terms of sustainability and consumer comfort requirements.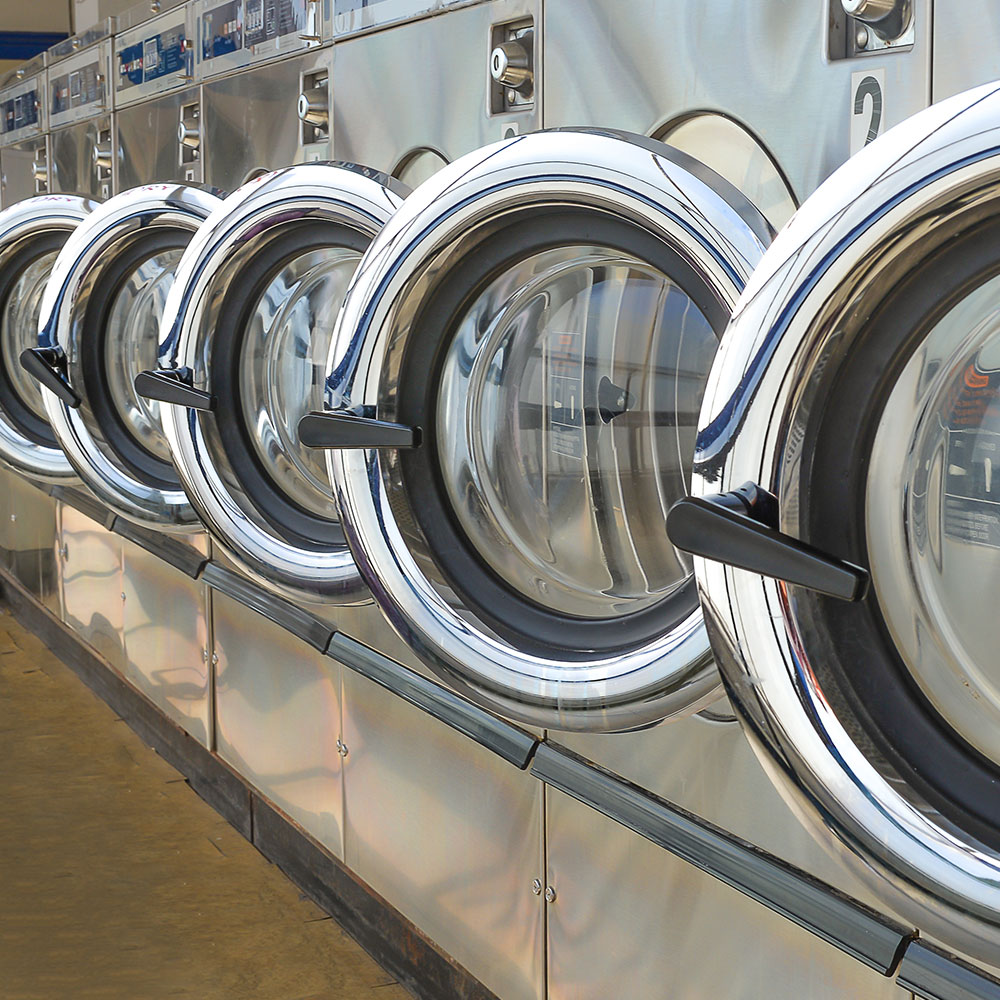 Not Just Clean, but Pure
Strong against stains, gentle on clothing, with a high load capacity, high durability and resilience, but low water, detergent and energy consumption. Freudenberg Sealing Technologies has developed sealing materials for washing machines that combine decisive properties: wear and media resistance to detergents and chemical additives for a long service life; low friction for low energy consumption.
Our product range for laundry applications includes Simmerrings, door seals, encoders and vibration and noise reducing components. For tumble dryers, we offer fire-proof seals that can withstand extreme temperatures.
Cleaning and Care
Whether it's vacuum cleaners and steam cleaners for clean floors or electric toothbrushes and shavers for body care: they don't work without seals. Freudenberg Sealing Technologies offers a wide range of standard and customized products for these applications, such as O-rings, precision molded parts, elastomer composite and multi-component parts or small bellows.
Rinsing, Baking, Cooling
Energy efficiency, reduced water consumption, smooth running, cleanliness and hygiene are the main requirements for dishwashers. Freudenberg Sealing Technologies offers friction-optimized Simmerrings that help minimize energy consumption. Hygienic door seals consist of antimicrobial material mixtures. The range for dishwashers is rounded off by encoders and vibration- and noise-reducing components. Our door seals in ovens can withstand temperatures of well over 230°C. Even high steam temperatures cannot damage them. Precision components for gas valves from Freudenberg optimize the gas flow in cooktop panels.
In refrigerators and freezers, Freudenberg seals offer excellent sealing and sealing properties at low temperatures. As thermal barriers, they improve energy efficiency and prevent unwanted condensation from forming.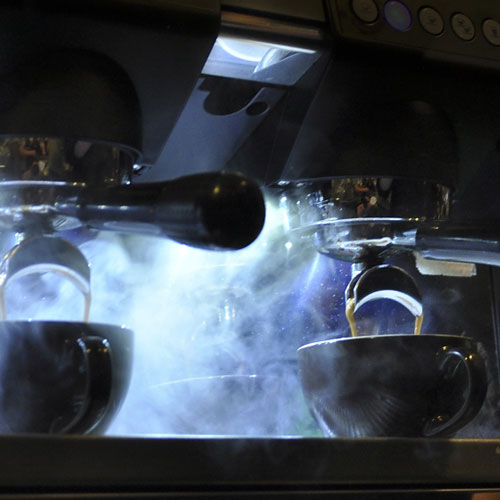 State-of-the-Art Designs
Clearly, these innovative features are the key to success for appliance manufacturers. Hence, it is important to understand what makes most of these features possible: innovative sealing solutions from FST. Seals are fundamentally important to the proper functioning of appliances and – if properly designed – can become a foundation for your innovations by improving water and energy efficiency, consumer safety, and device durability while reducing space requirements, friction, weight and force levels.
Freudenberg provides state-of-the-art designs, materials and products from Rotary Shaft Seals, Gaskets and (miniature) O-Rings to custom molded elastomeric products for precise sealing, to make your appliances work the way they're intended!
Being the market leader for sealing solutions, Freudenberg Sealing Technologies has developed tailor made elastomers and products that meet even the most stringent technical and legal requirements for appliance applications.
For example, our oil seals used in washing machines and dishwashers are made from materials that deliver the improved energy efficiency the industry is looking for, while maximizing the resistance to wear and friction and maintaining compatibility with detergents and other laundry additives that are mixed in water. Also, our innovative gaskets for refrigerator and freezer doors are excellent sealing solutions as they keep all benefits from existing solutions while helping to bring about significant energy savings. .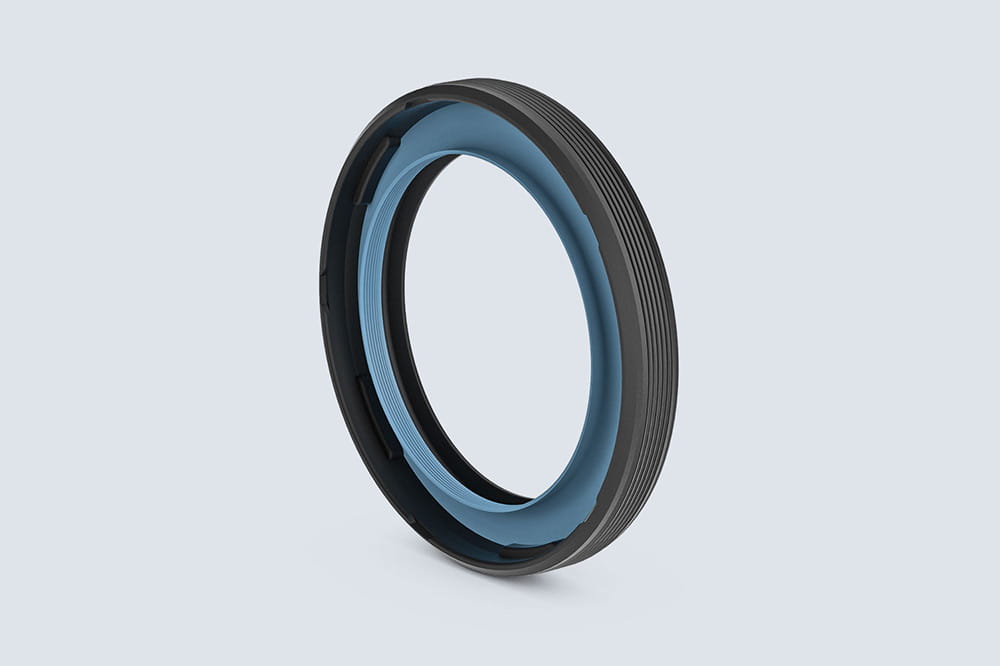 Simmerrings
Simmerrings are the technologically sophisticated, million fold proven and at the same time cost-effective sealing solution for rotating shafts. They are truly impressive in terms of their high functional reliability and long service life. They are wear-resistant and prove themselves in harsh environments, withstand cleaning agents, hot caustic and ozone. This resistance currently qualifies them for use in the latest washing machines that use active oxygen to ensure hygienically clean clothing, for example.
Open the 3D view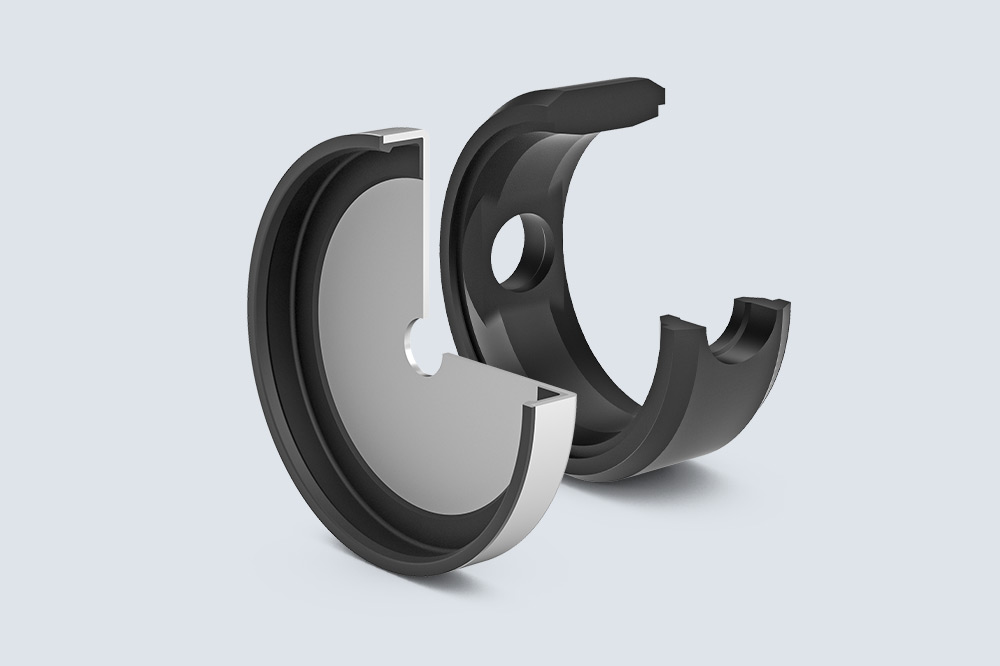 Special Sealing Products
Special sealing products are used when standard parts are unable to meet the requirements. Precision molded parts stand for tight dimensional tolerances and high surface quality. Elastomer composite parts are created by firmly bonding elastomers with other materials such as metals, plastics or fabrics. Other multi-component parts (2K) also combine maximum functionality with advantages in terms of assembly and maintenance. Customer-specific immersion anchors combine sealing and damping functions in one component. Diaphragms made of pure elastomer with fabric reinforcement or metal/plastic inserts are ideally suited for a variety of applications, including pumps, actuators, hydraulic accumulators, valves and controllers.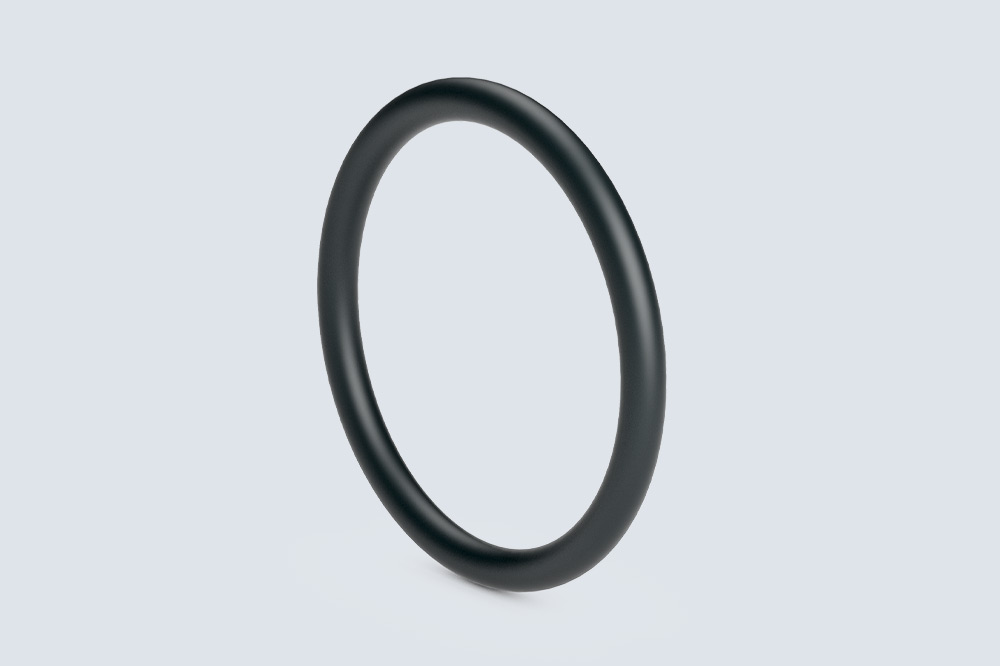 O-Rings
O-rings are one of the sealing classics par excellence. Their diversity is their trademark. The requirements they meet are as varied as their fields of use. Whether it's resistance to ozone, swelling or high temperatures, chemical stability, pressure resistance or flexibility when it's cold – the supposedly simple C-part "O-ring" has developed into an indispensable high-tech seal.
Related Documents
Appliances

Appliances offer a range of features that only multiple machines could deliver in the past.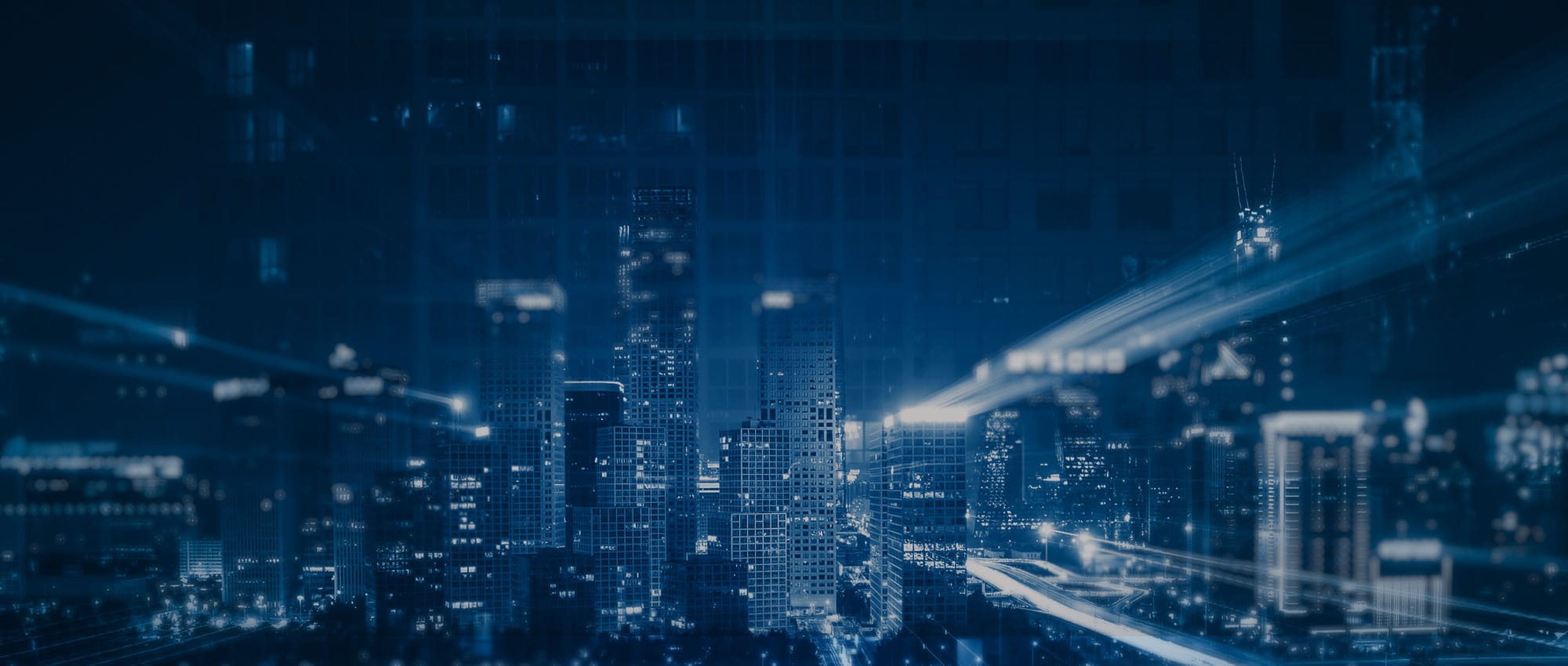 Join Us!
Experience Freudenberg Sealing Technologies, its products and service offerings in text and videos, network with colleagues and stakeholders, and make valuable business contacts.
Connect on LinkedIn!