First-Hand News?
Obtain news and background information about sealing technology, get in touch with innovative products – subscribe to the free e-mail newsletter.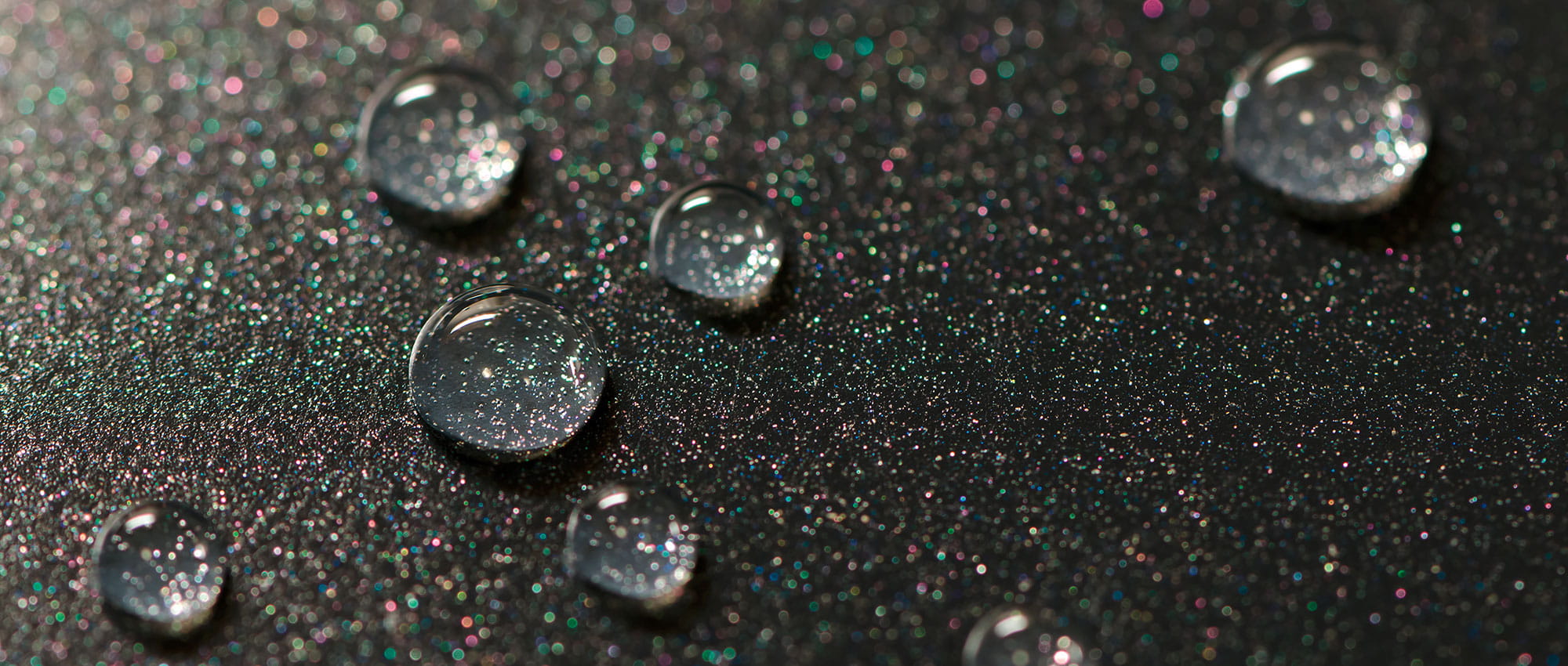 Materials
"Materials" are the foundation of our technology. Every day, people deal with products that possess seals and they generally know very little about the materials with which they are made. For example, plastic is a comparatively new material and has long been considered to be a "wonder substance". But why is plastic so flexible and how are the various mixtures differentiated from one another? When is a silicone seal better than one made of polyurethane or rubber?
PTFE Seal Material - Polytetrafluoroethylene

PTFE can be used in an extremely wide range of temperatures, from −200 °C to 260 °C and for short periods even up to 300 °C. It even exhibits slight flexibility at −200 °C. If it is heated to a higher temperature, it doesn't melt – it decomposes. PTFE has high heat expansion and is hard but barely elastic. Only when PTFE is slightly stretched does it nearly return to its initial condition.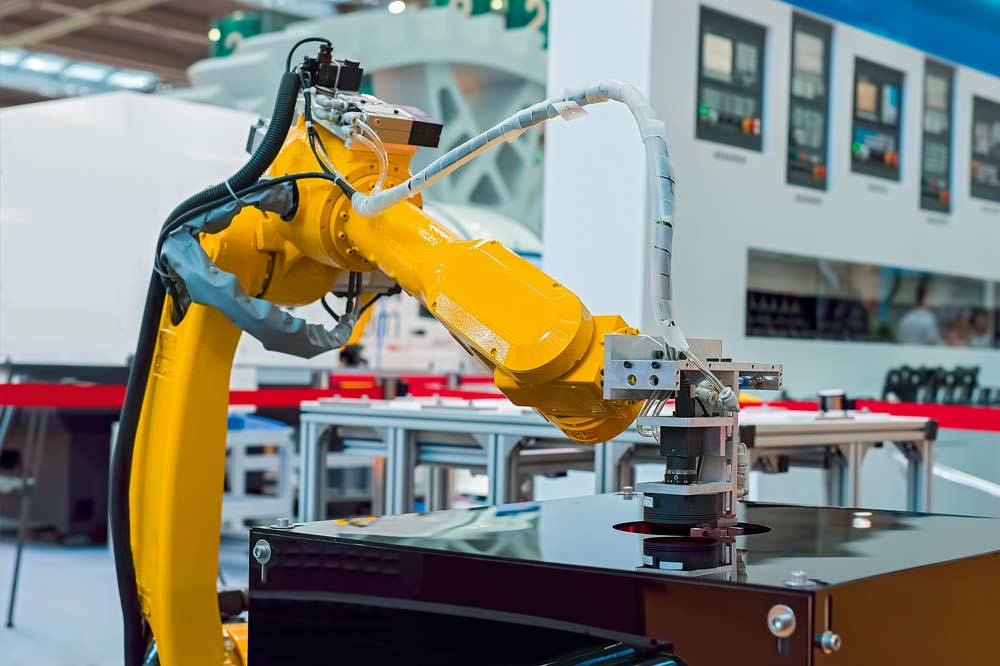 At a higher elongation, a plastic, irreversible deformation occurs, even at room temperature. If the temperature is further increased, the "tendency to creep" is even more pronounced.
PTFE has a very low coefficient of friction with regard to most counterfacing materials. That means the transition from standstill to motion takes place without a lurch – there is hardly ever a stick-slip effect.
PTFE slides on PTFE almost as well as wet ice on wet ice. These qualities make it ideal for use in dynamic seals. Its resistance to media and a wide range of temperatures recommends it for applications at high temperatures or in contact with chemically aggressive substances. PTFE is also physiologically harmless and permitted under the regulations of the U.S. FDA, EU and the German Federal Institute for Risk Assessment (BfR].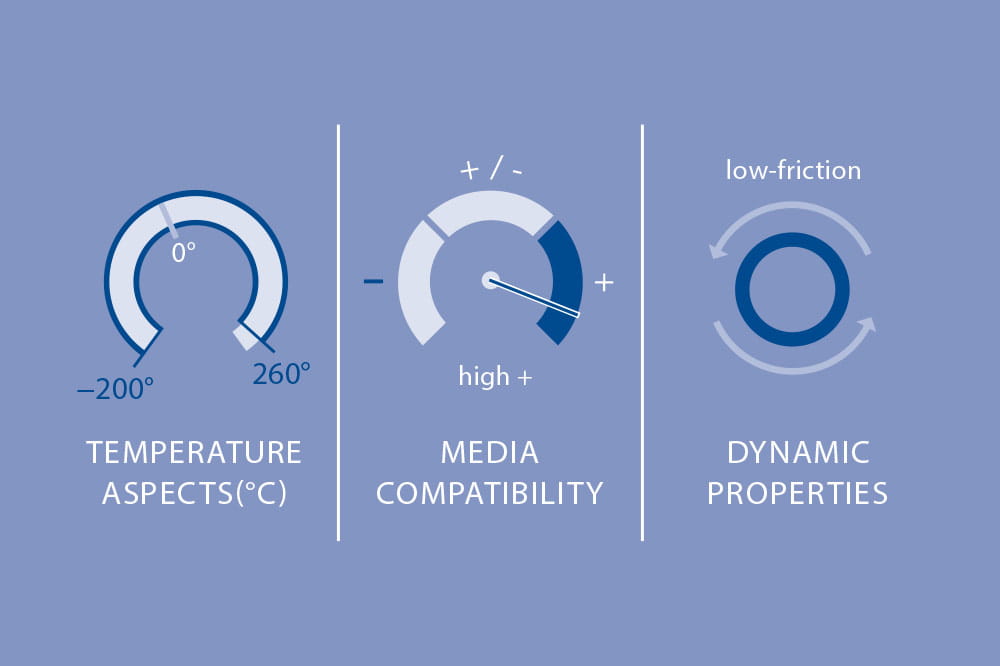 In the process industry, PTFE is one of the preferred material solutions. The crucial selection criteria are its unique purity, its use in a range of temperatures, and its high stability in nearly all media if elastomer flexibility is not required. Freudenberg Sealing Technologies offers special food -grade PTFE materials such as PTFE Y002, from which, for example, radial shaft seal rings can be manufactured. Expanded PTFE is elastic and thus a superb choice for flat gaskets and flat gasket bands for the chemical and pharmaceutical industries as well as biotechnology. Expanded PTFE FG-360 has also been tested and approved for the food industry based on Europe's EU (Reg.) 10/2011 requirements.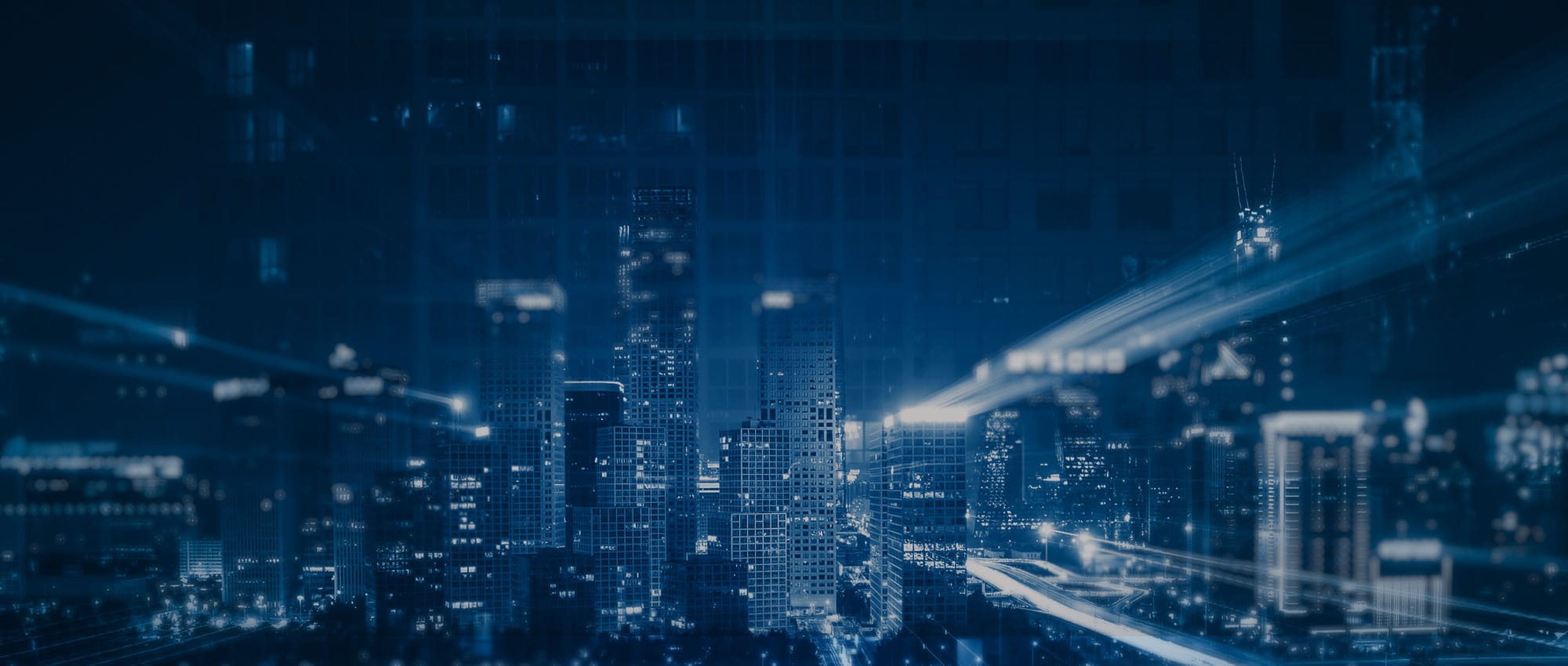 Join Us!
Experience Freudenberg Sealing Technologies, its products and service offerings in text and videos, network with colleagues and stakeholders, and make valuable business contacts.
Connect on LinkedIn!