First-Hand News?
Obtain news and background information about sealing technology, get in touch with innovative products – subscribe to the free e-mail newsletter.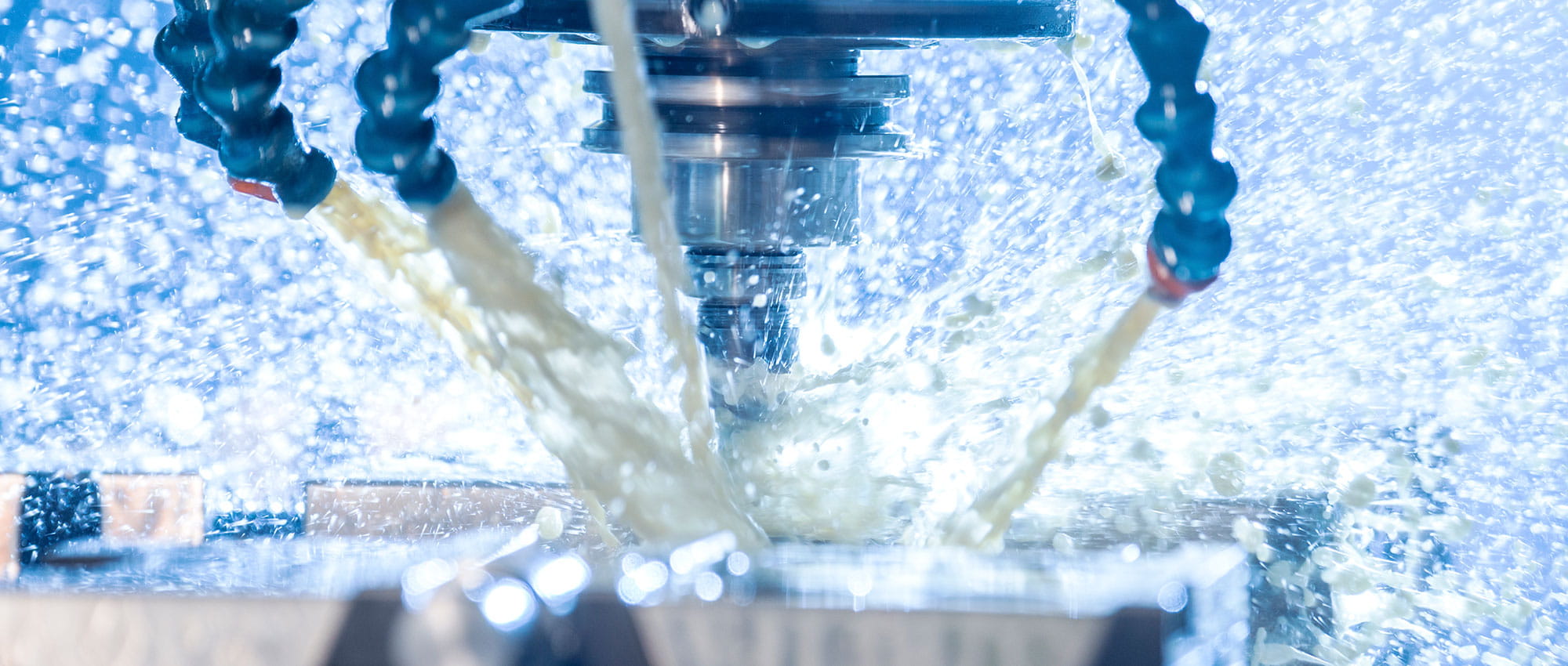 Industrial Machine Tools, Seals for Injection Molding Machines and Presses
Keeping Time With the Machine
Strong forces with moderate movements, extremely variable forward and return stroke speeds, extremely short strokes at a high number of cycles, in some cases under a continual load or with fast load changes – the operating conditions for seals in hydraulic cylinders for industrial presses and injection molding machines are diverse and always challenging. This requires technical excellence. The highest level of reliability is in demand. So are stick-slip-free performance and low operating costs.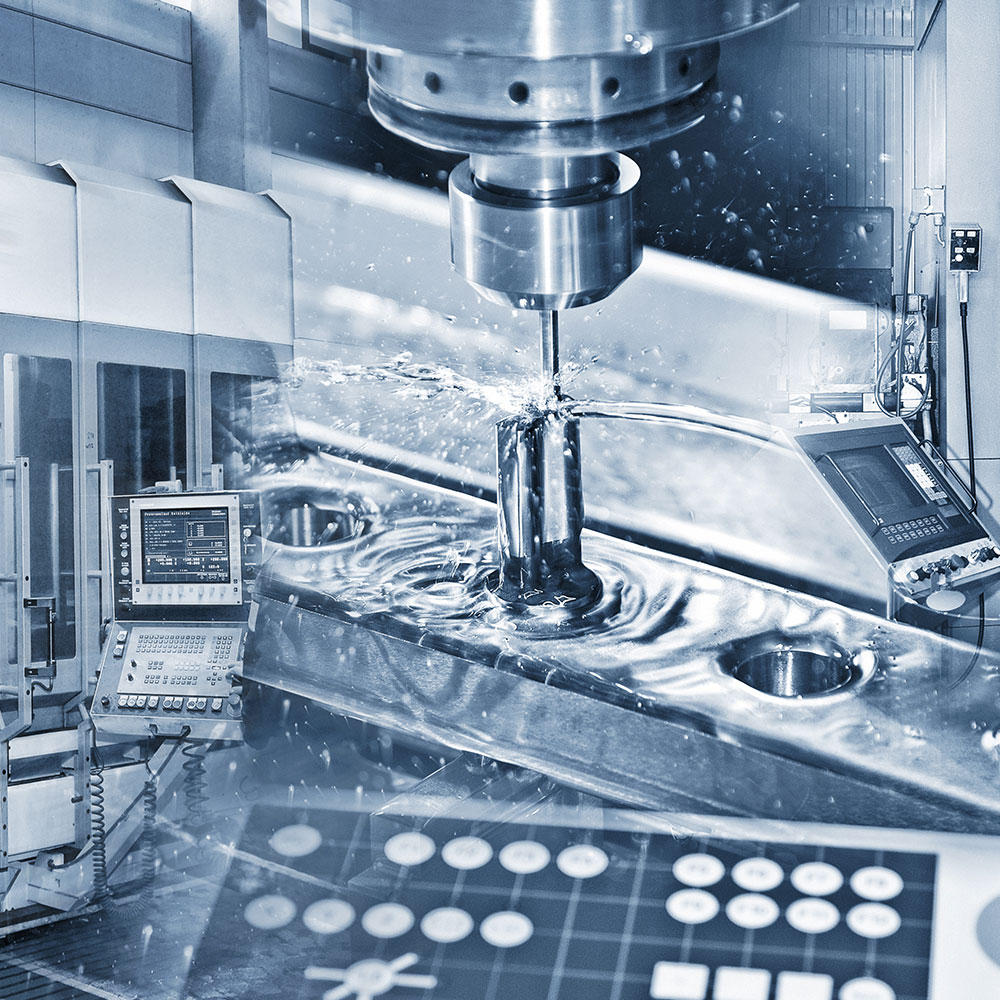 Your Global Partner for the Full Spectrum of Reliable, Innovative Sealing Solutions in the Machine Tools Industry
Machine tools are capital-intensive investment goods that require engineering excellence, know-how and long-lasting, quality components. No matter whether you are manufacturing classical CNC machines, industrial robots, textile, printing or packaging machines – your company is an expert in its field and directs a team of highly specialized engineers and technicians who push the bounds of what is technically feasible every day. You want these experts to focus on your core business and not worry about the right sealing solution. That is exactly where Freudenberg Sealing Technologies comes in.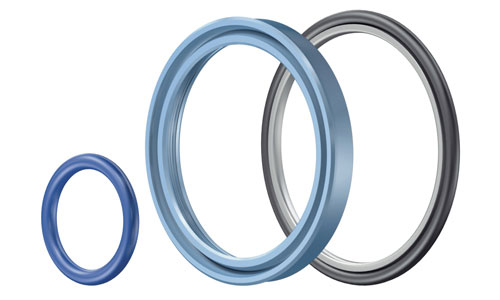 Patented Pressure Relief
One ingenious solution from Freudenberg Sealing Technologies is the Merkel® Omegat primary seal with its patented pressure-relief function. Rapid forward strokes in combination with slow return strokes can build up considerable pressure in the cylinder and lead to a failure of the sealing system due to extrusion. In these cases, a small borehole in the primary seal facilitates the return flow of fluid into the working chamber. This creates a pressure balance – small borehole, great effect!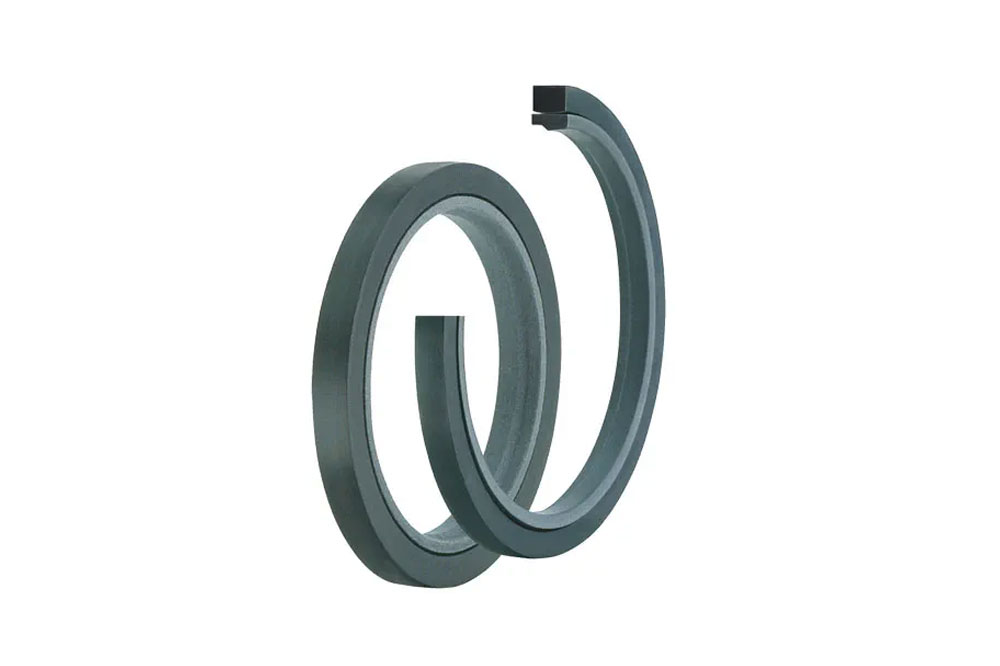 PTFE Counters Poor Lubrication
Another example of Freudenberg Sealing Technologies' application know-how is the specially developed PTFE compound C104. Short strokes and high cycle counts produce deficient lubrication in the sealing system. The counterfaces beneath it can suffer. The costly consequences: the replacement of the seals and the guides, along with the rework of the housing and cylinder rods. Due to its outstanding anti-friction properties, this PTFE compound developed by Freudenberg Sealing Technologies behaves neutrally on the counterface even with poor lubrication. Thanks to its patented geometry, the matching Merkel® Guivex guide ring promotes the moistening of the contact surface with lubricant.
Replacing Mineral Oil With Synthetic and Biodegradable Oils
The machine tools market is increasingly looking for ways to replace mineral oil with synthetic and biodegradable oils – and not just because of the heightened awareness of nature-friendly lubricants. Synthetic oils can tolerate temperatures that would consume petroleum-based oils, and their lifespan is much longer. Of course, this greatly increases the demands on sealing solutions with regard to operating life and temperature resistance. To respond to these demands, we offer all our key seals in special ACM or PTFE. We naturally have the right compounds to enable you to use any biodegradable lubricant with our seals – just contact us to find out more and learn about the right solution to meet your requirements.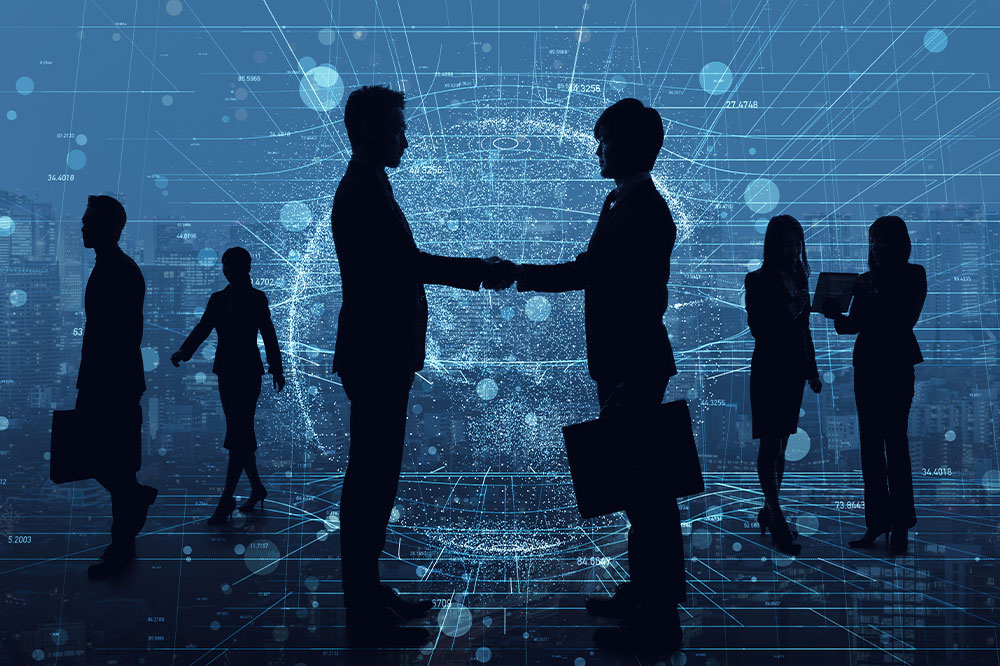 Growing Markets Throughout the World
The global machine tools market is marked by an enormous structural shift toward Asia, especially China. Asia's share in global demand accounts for about two-thirds of the world market. With this in mind, Freudenberg Sealing Technologies expanded its production footprint and logistics network to enable us to provide you with the tailored service and supply that you need globally – and naturally in Asia as well. Besides following and understanding the trends of the machine tools industry, finding the right answers in a timely way is crucial to success. This is precisely the point where we would like to invite you to begin a close R&D cooperation with us. Take advantage of our sealing expertise and save your engineering resources to focus on maximizing the functionality of the machine tools of tomorrow.
Key Industry Trends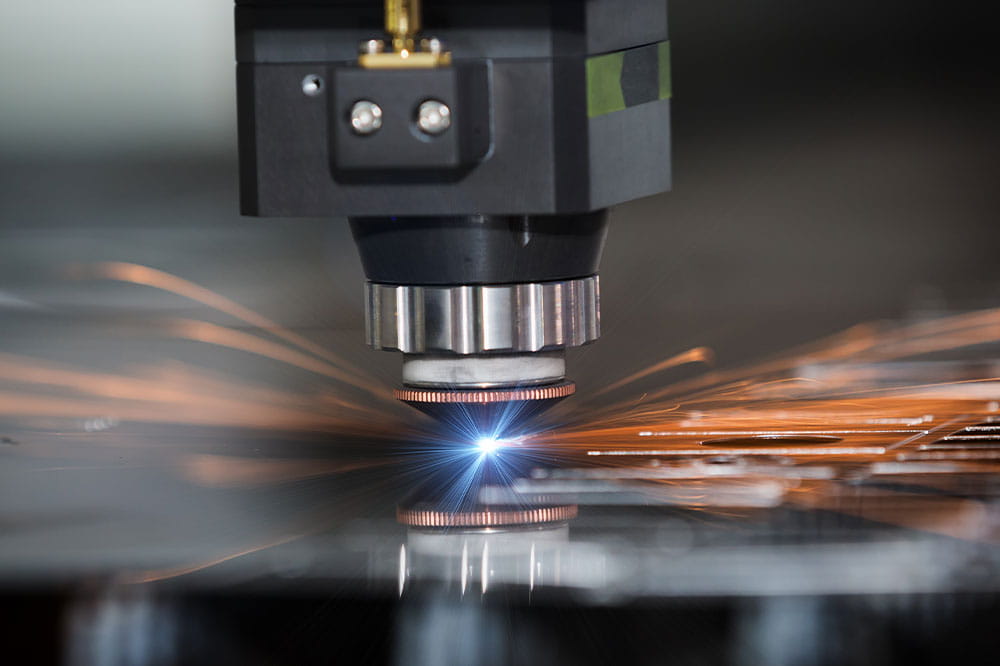 At Freudenberg Sealing Technologies, we are dedicated to the machine tools industry and understand the key trends that you are facing. So we have developed tailored sealing responses to these trends. They enable you to successfully compete in your industry and not worry about using the right sealing solution. Below you will find examples of how we are addressing some of the key industry trends. Of course, there is much more that we would like to share with you in a personal discussion.
Ever-Increasing Speed and Efficiency Needs for Machine Tools
Metal removal rates are faster today than ever before. What was considered high-speed machining just a few years ago is regarded as conventional today. With every generation, your customers expect CNC machines to become more accurate at increased speeds and feeds. This higher efficiency and speed enable shorter processing times and cost reductions for your customers. These requirements increase the demands on the mechanisms of your processing equipment and especially sealing components. Place your trust in Freudenberg Sealing Technologies when you are looking for sealing solutions that withstand these higher speeds, operate under high temperatures and are made of lower-friction materials. Our performance in product design and our material expertise are outstanding.
Quality Sealing Solutions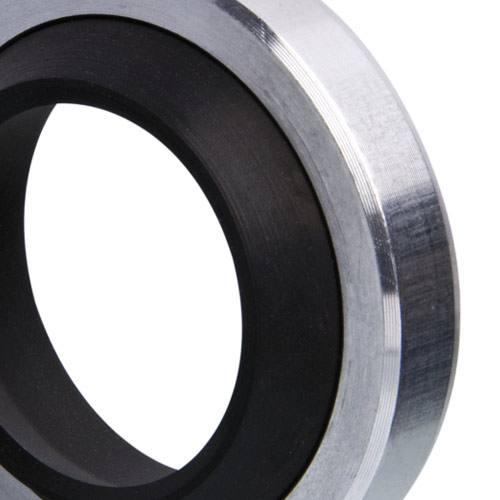 We are your global partner for the full spectrum of quality sealing solutions that meet your needs. We understand the typical issues facing your industry – whether they relate to ever-increasing speeds, functions and efficiency demands for your machines, the increasing use of new synthetic and biodegradable oils or the growing demands on your supply chain and for flexibility from your customers. We have the industry-leading set of standard products for the machine tools industry and the right global SCM and warehousing strategy to cater to its needs. At the same time, we are your innovative, global partner when you need a customized solution. Our engineers will help you to find the right answers to your sealing challenges. They will enable your team to focus on your core challenges.
We look forward to welcoming you as one of our customers and servicing you with our broad product portfolio. They range from our famous Simmerrings, to O-Rings and Wipers, all the way to specialty products like profiles and Boots made of many different compounds (including TPE, polyurethane, NBR and FKM). The goal is to make your machines work in the way they are intended.
Related Documents
High-Temperature PTFE Plug & Seal Connectors

Plug & Seals are rubber-coated pipe sections that create a safe, leak-free connection between housings. The trend for downsizing (turbo charging), emission reduction (EGR) and standardization in engines requires a secure, low-cost sealing system to connect tubes for corresponding housings utilizing a single component to compensate for conduit misalignment and tolerance variations.

Polyurethane Profiles

Freudenberg Sealing Technologies high-performance profiles have outstanding durability properties due to their incredible wear resistance and excellent structural tenacity. This means that they offer the best prerequisites for developing tailor-made materials for precision profiles which have proven valuable in highly dynamic applications.

Merkel® V-Packing Set VPS40

Merkel® V-Packing Set VPS40 is a multi-part seal set for sealing piston rods, comprising one polyurethane pressure ring, one polyurethane V-ring and one elastomeric support ring as energizer.

Merkel® V-Packing Set V 1000

Merkel® V-packing Set V 1000 is used for sealing piston rods, plungers and, in exceptional cases, pistons in highly demanding heavy industry applications. Each set comprises of one pressure ring, three or four V-packing rings and one support ring. V 1000 sets are supplied either without back rings or with one or alternatively with two back rings at the support ring for enhanced extrusion resistance.

Merkel® V-Packing Set ES / ESV

Merkel® V-Packing Set ES or type ESV are multi-part seal sets for sealing piston rods, comprising one pressure ring, at least three V-rings and one support ring. The V-packing sets are available in three different versions.

Merkel® V-Packing Set EK/EKV

Merkel® V-Packing Set EK/EKV is a multi-part piston seal set comprising one pressure ring, one or two V-shaped rings and one support ring.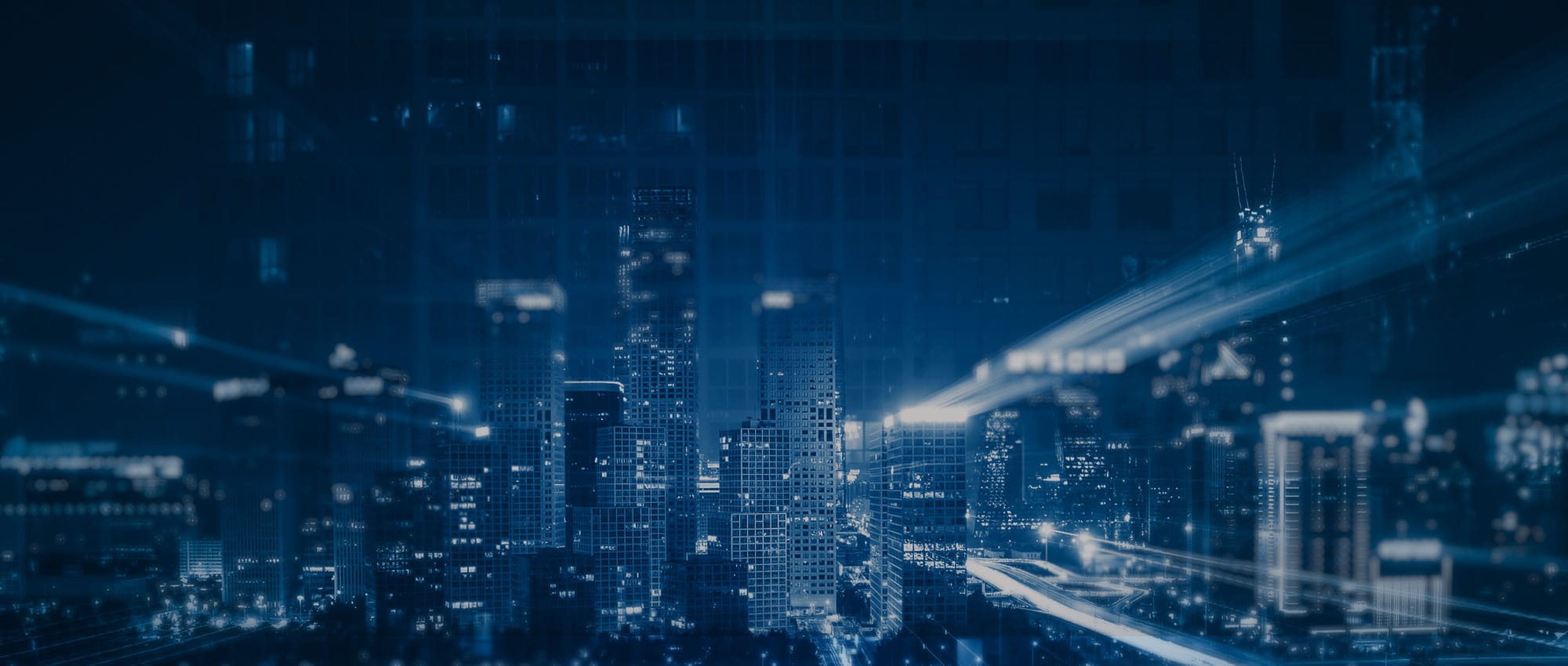 Join Us!
Experience Freudenberg Sealing Technologies, its products and service offerings in text and videos, network with colleagues and stakeholders, and make valuable business contacts.
Connect on LinkedIn!