First-Hand News?
Obtain news and background information about sealing technology, get in touch with innovative products – subscribe to the free e-mail newsletter.

O-Rings@Model.HeadlineTag.Tag>
O-Rings Made from Rubber - Classic Seals for the future
Static and Dynamic Sealing at the Highest Quality Level
Endless O-Rings with a circular cross-section: O-Rings are among the sealing classics par excellence. Primarily used for static sealing of inactive machinery components against liquids and gases. Special solutions and special forms from Freudenberg Sealing Technologies are also suitable as dynamic sealing elements, e.g. as piston or rod seals in the hydraulic system.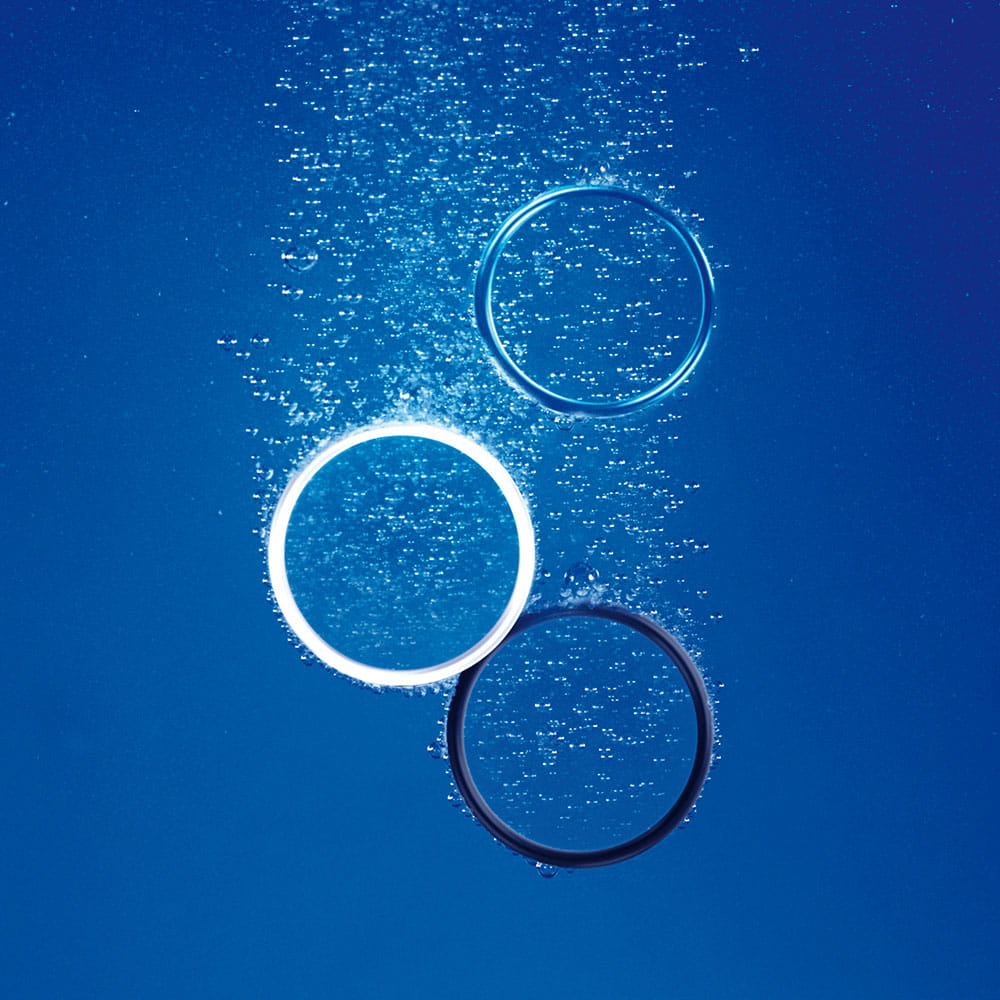 High-Tech Seal Instead of Category C Material
Hallmark of the O-Ring is its diversity. As diverse as its areas of application, from tap fittings to air-conditioning systems, from the car engine to the dental drill, are the requirements that are being placed on it. Depending on the application, the O-Ring must be resistant to ozone, swelling or high temperatures, chemically stable at times, then pressure-resistant or flexible at low temperatures, and in the food industry it needs to be FDA-compliant, i.e. compatibility with foodstuffs is required.
In short, the supposedly simple C part has evolved into a high-tech seal. This requires in-depth knowledge of materials and advanced process engineering and quality assurance methods. An example: if necessary, Freudenberg Sealing Technologies can coat the surface of an O-Ring with appropriate powders, specialty greases, emulsions or lacquers. In conjunction with the appropriate gasket material, the classic can thus be optimized for the particular application: reduced wear and tear mean longer durability, not to mention the ease of installation and maintenance of the coated rings.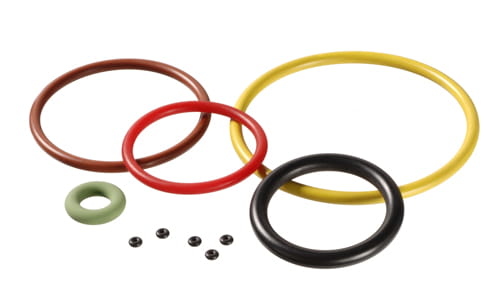 Standard Parts and Individual Custom Designs
As additional customer benefits, Freudenberg Sealing Technologies offers you the following:
A unique, broadly differentiated O-Ring assortment of quickly available standard parts in all prevalent international dimensions.
Individually designed special solutions on the basis of several hundred materials. O-Ring seals from Freudenberg Sealing Technologies can be adapted across all industries and market segments to technically demanding installation and operating conditions on a customer-specific basis.
Great design variety – special shapes, X- and D-Rings are also on offer.
Encapsulated O-Rings - the Covering Makes the Difference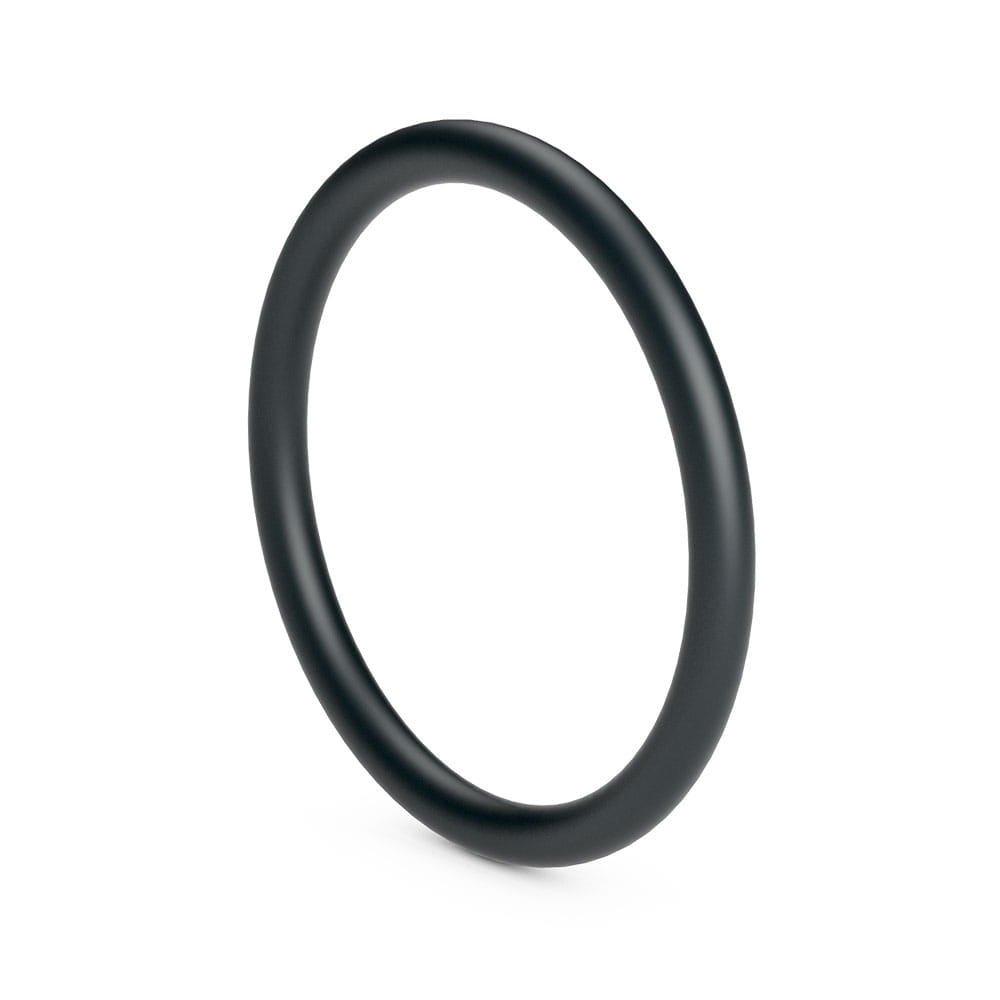 Elasticity with the greatest possible media resistance – encapsulated O-Rings offer outstanding functional reliability in demanding static sealing situations.
The combination of an elastomer O-Ring and a closed encapsulation made of modified PTFE makes encapsulated O-Rings from Freudenberg Sealing Technologies an ideal sealing component for contact with aggressive media: with simultaneously high elastic behavior for an optimal contact pressure,the kind that only an elastomer can provide.
Depending on the temperature resistance needed, either FKM or VMQ is used as the core material. The encapsulation consists of FEP or PFA.
The range of application focuses exclusively on static sealing due to the encapsulation. Encapsulated O-Rings are available in nearly all desired sizes, inner diameters and ring thicknesses, in metric or imperial dimensions. Both the encapsulation and, if desired, the elastomer core are FDA-compliant.
Open the 3D view
Our Products in Detail
D-Rings
O-Rings
Oval-Rings
Square Rings
X-Rings
Related Documents
FEP-/PFA-Encapsulated O-Rings

FEP-/PFA-encapsulated O-rings consist of an elastomer core and a seamlessly closed casing of modified PTFE.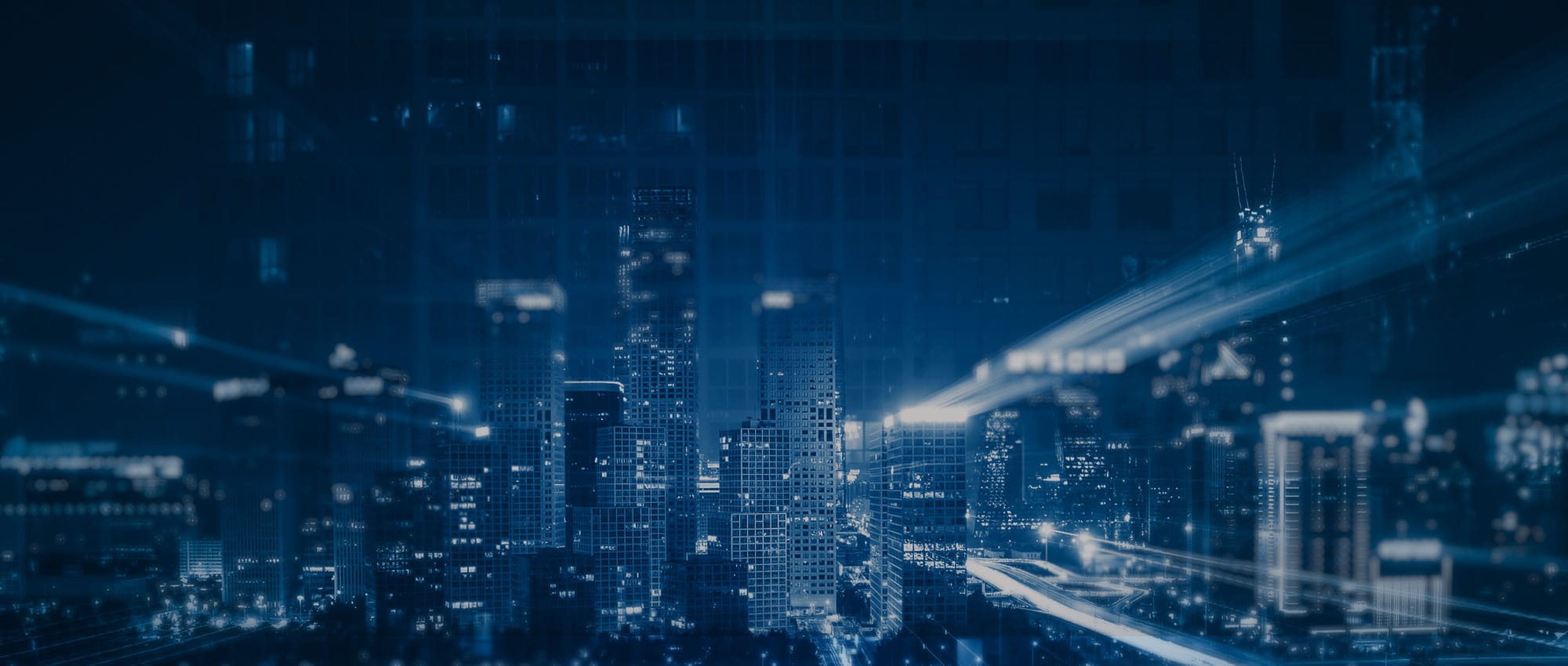 Join Us!
Experience Freudenberg Sealing Technologies, its products and service offerings in text and videos, network with colleagues and stakeholders, and make valuable business contacts.
Connect on LinkedIn!