Fluid Handling@Model.HeadlineTag.Tag>
Fluid Sealing Products
Sealing Solutions for Efficient Pumping
Pumps transport fluids. According to their functional principle, they are divided into two basic categories: positive displacement pumps, which include rotor, vacuum, diaphragm, piston and plumber pumps, and axial, radial and diagonal centrifugal pumps. The latter are often referred to as flow pumps.
For all these pump types, Freudenberg Sealing Technologies is the leading market specialist for their seals. We offer pump manufacturers modern Simmerrings for a wide range of pressures and temperatures, as well as homogeneous, fabric- and fiber-reinforced diaphragms, media-resistant O-rings, flat and plate seals, usit rings and a large number of customer-specific precision molded parts.
The basis for this is formed by sealing materials developed and manufactured in-house. In terms of pressure, temperature and media resistance, durability and efficiency, they meet the high demands and economic expectations of pump manufacturers.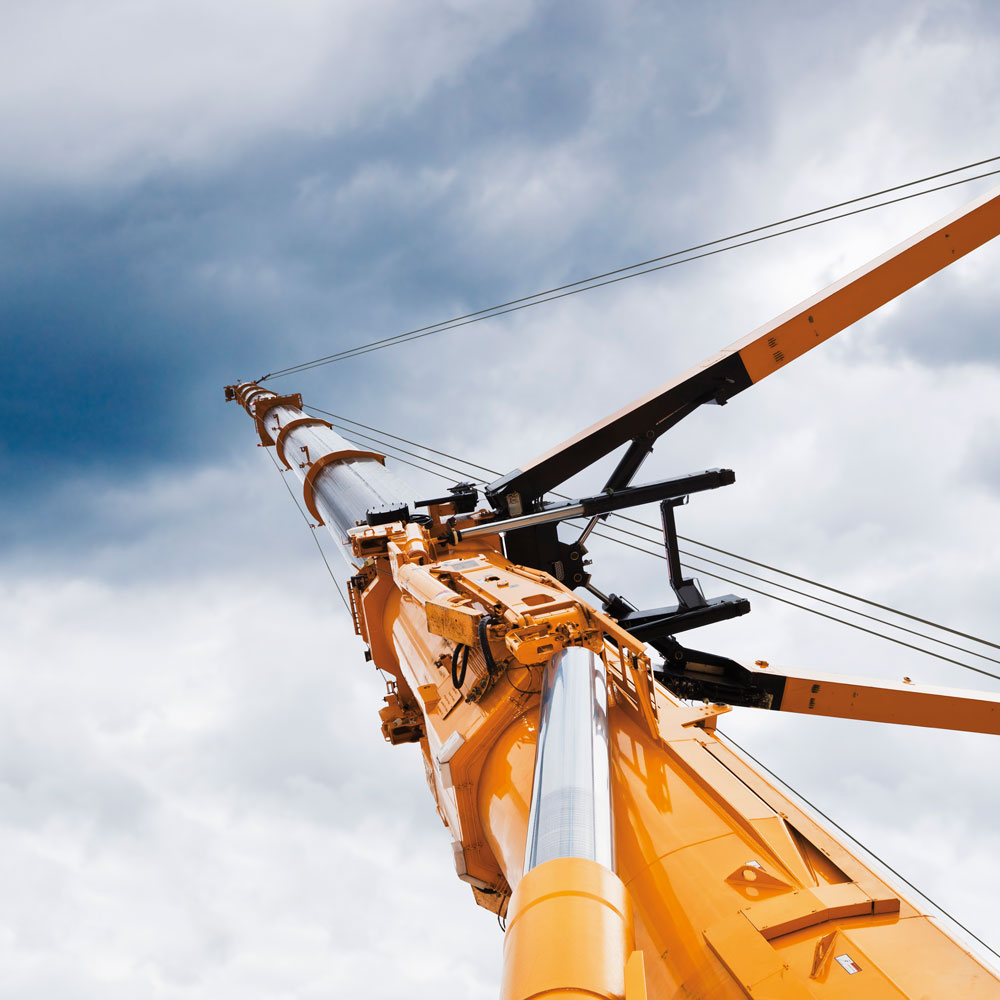 Fully Under Control
Valves and actuators control the flow or pressure of fluids inside a system. Depending on the branch of industry and the intended use, their range extends from water to corrosive chemicals and radioactive substances. The safety and stability of the entire process always depend on the reliability of the sealing system.
Freudenberg Sealing Technologies offers a unique range of high-quality sealing solutions for valves and actuators, including valve seats, diaphragms, solenoid armatures, O-rings and other specialty seals and precision molded parts. In addition to the seal design, high resistance to a wide range of aggressive media is particularly important in fluid handling. We offer the ideal material mixtures for every application, including high-quality materials such as FFKM, EPDM, PTFE and polyurethane.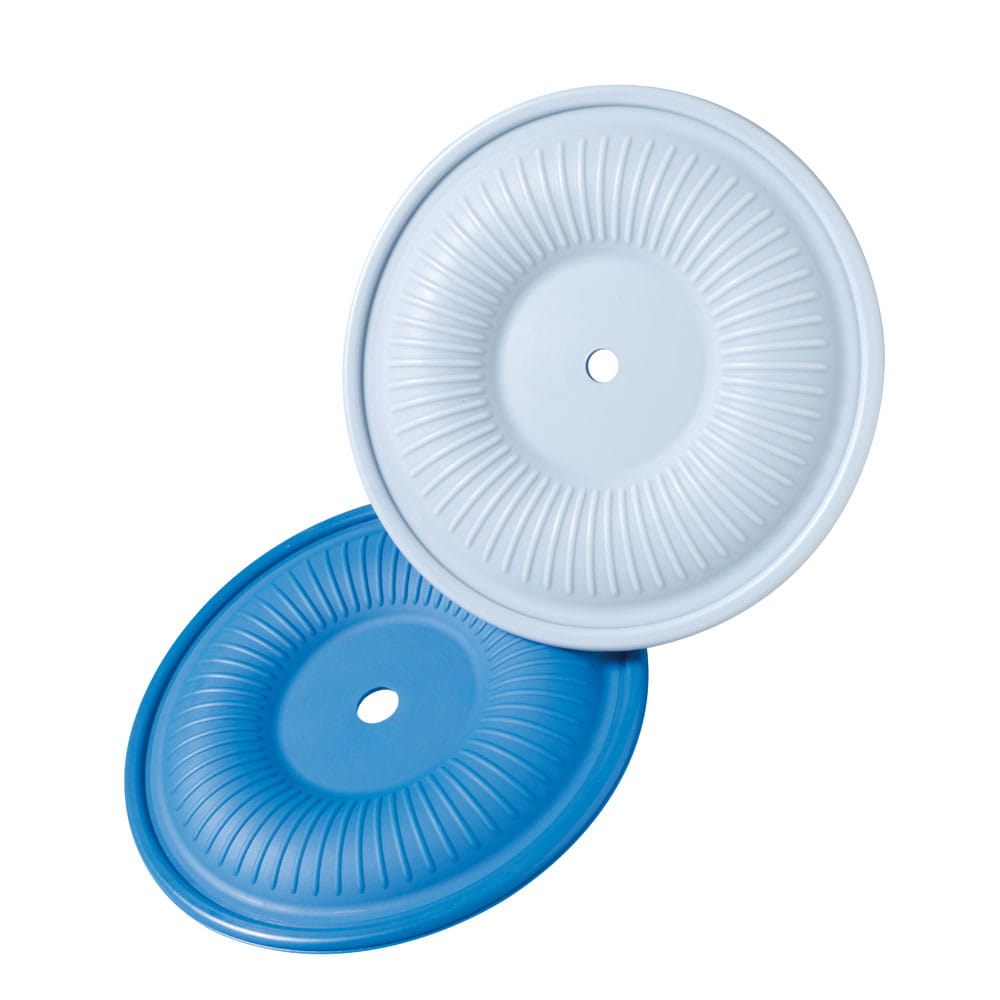 Diaphragms
Freudenberg Sealing Technologies configures diaphragms made of different components especially for diaphragm pumps and valves. The perfect balance between flexibility and compressive strength is ensured by the ideal combination of an elastomer designed to meet the requirements and the appropriate fabric reinforcement. TPU diaphragms, for example, are characterized by extremely high wear resistance. On the opposite side of the diaphragm, media-resistant protective films, usually made of PTFE, ensure maintenance-free durability and long operating times, whether in slurry pumps or control valves.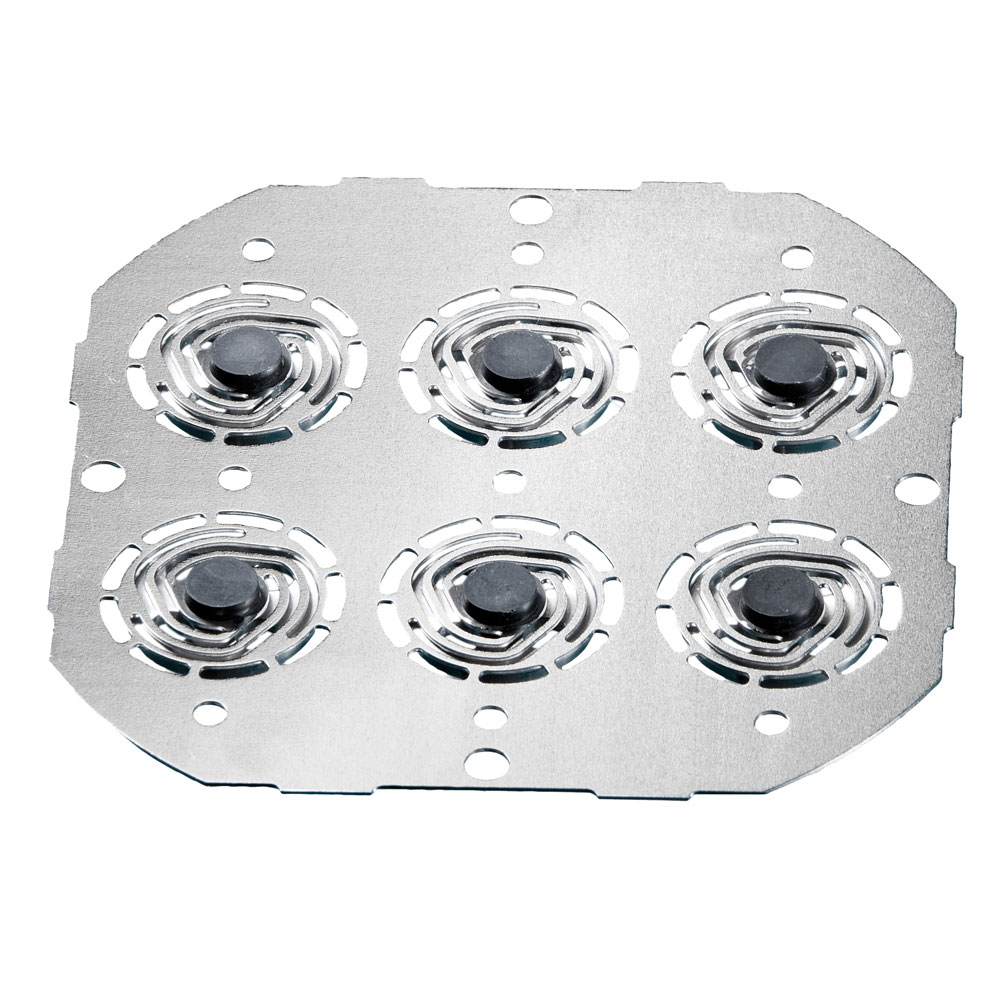 Magnetic Armature
Magnetic armatures are precision-formed elastomer composite parts. They are available in a wide variety of versions for different applications with various coatings. Among other things, they meet the high requirements of solenoid valves. Thanks to Reduced Friction by Nanotechnology (RFN) technology, solenoid armatures from Freudenberg Sealing Technologies have a low adhesion tendency even with short switching times. They show no functional losses even after more than 700 million switching cycles.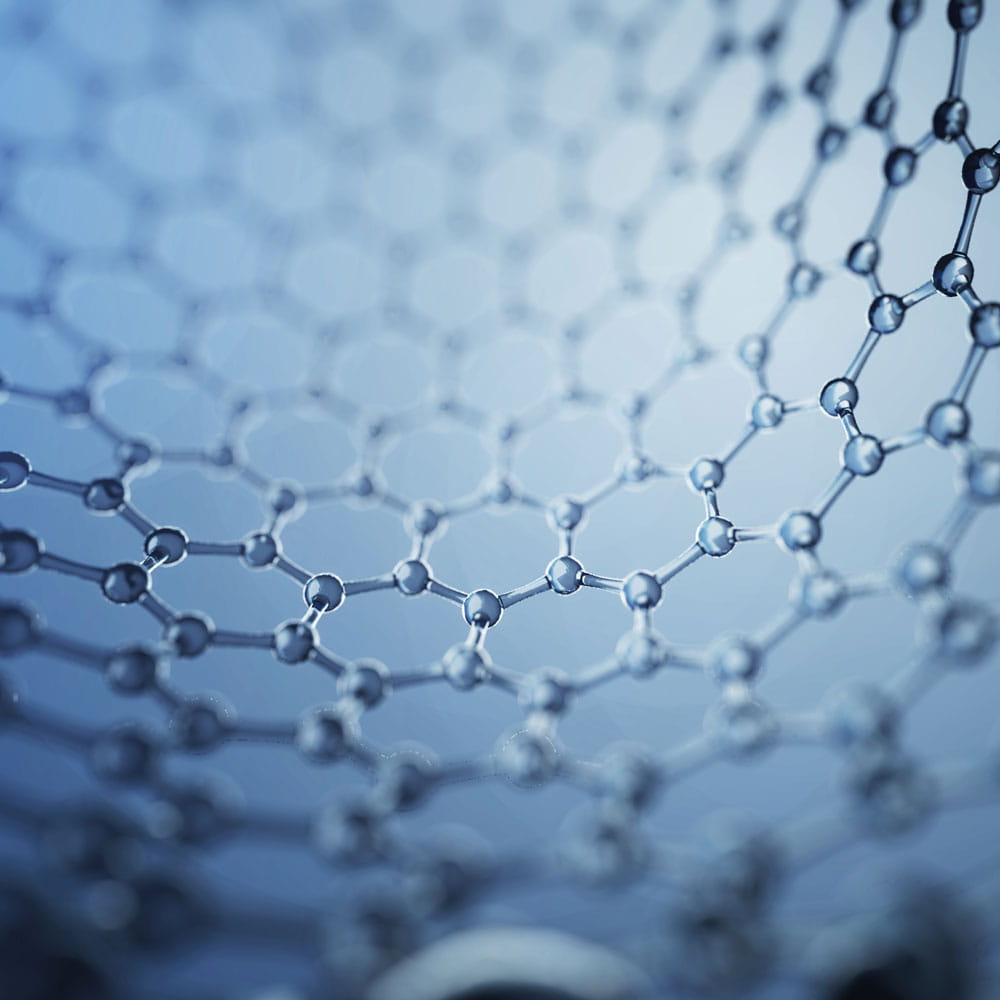 Reduced Friction by Nanotechnology (RFN)
The friction and sticking tendency of elastomer materials can impair the functionality of seals, increase wear and reduce service life. Valve seals and diaphragms for fluid technology from Freudenberg Sealing Technologies benefit from Reduced Friction by Nanotechnology (RFN) technology. With this surface treatment process, the adhesive effects in solenoid valves can be permanently reduced. RFN technology reduces coefficients of friction and adhesive forces, saving installation space and energy. The sealing characteristics of the elastomer are not affected and the elastic properties are retained.
Related Documents
Fluid Handling

Freudenberg offers the world's largest product range from a single source, both materials, and manufacturing expertise, along with revolutionary solutions for your next sealing application.
Solenoid Valve Plungers

Solenoid plungers from Freudenberg are available in numerous designs and have been tested to meet rigorous performance requirements for solenoid valves.

Composite diaphragms

The main technical features of composite diaphragms consist of elastomer material (flexibility and tightness), PTFE Foil.

RFN™ Treatment

Sealing components made of elastomeric materials can have inherently high surface energies (tackiness) and a high coefficient of friction (COF).

Freudenberg Xpress®

Freudenberg Xpress® delivers fast sealing solutions with proven reliability for maintenance, prototyping, and low-volume production needs.

Simriz® 498 High-Temperature FFKM

Simriz® 498 compound is formulated to far exceed the requirements of AMS7257, resisting high temperatures up to 325 °C and a broad range of harsh chemical environments.

FluoroXprene Materials

FluoroXprene materials have nearly the chemical resistance of PTFE but perform almost like a rubber. FluoroXprene fluorinated thermoplastic elastomers are unique materials that bridge the technology gaps between PTFE and rubber.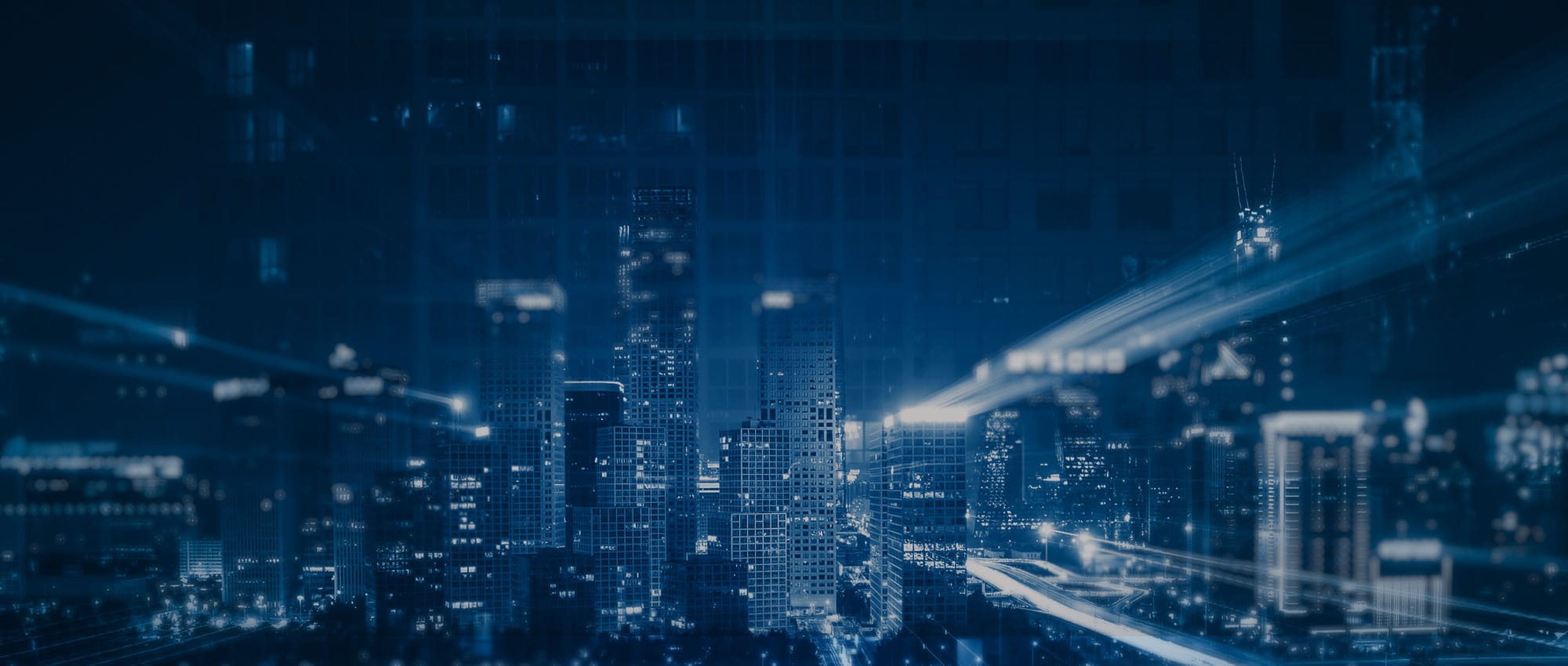 Join Us!
Experience Freudenberg Sealing Technologies, its products and service offerings in text and videos, network with colleagues and stakeholders, and make valuable business contacts.
Connect on LinkedIn!