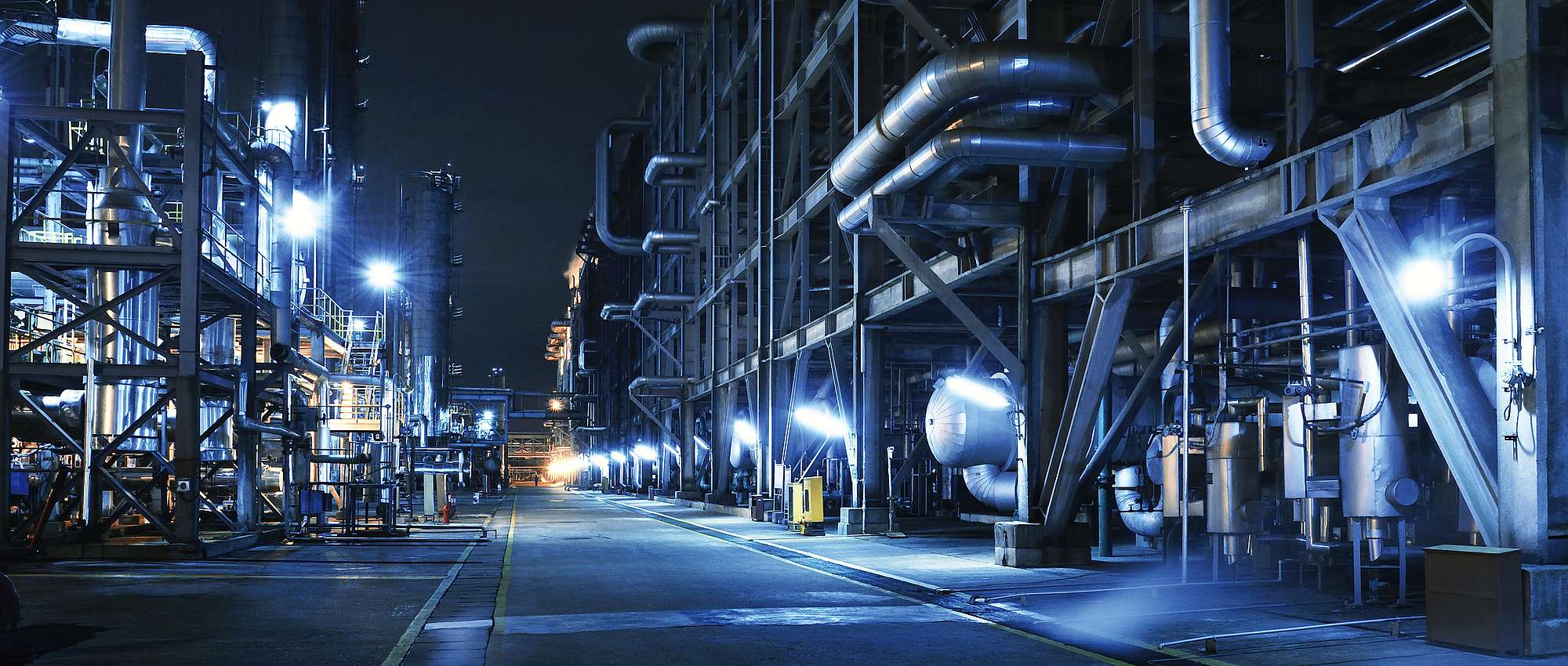 Premium Seals for the Chemical Industry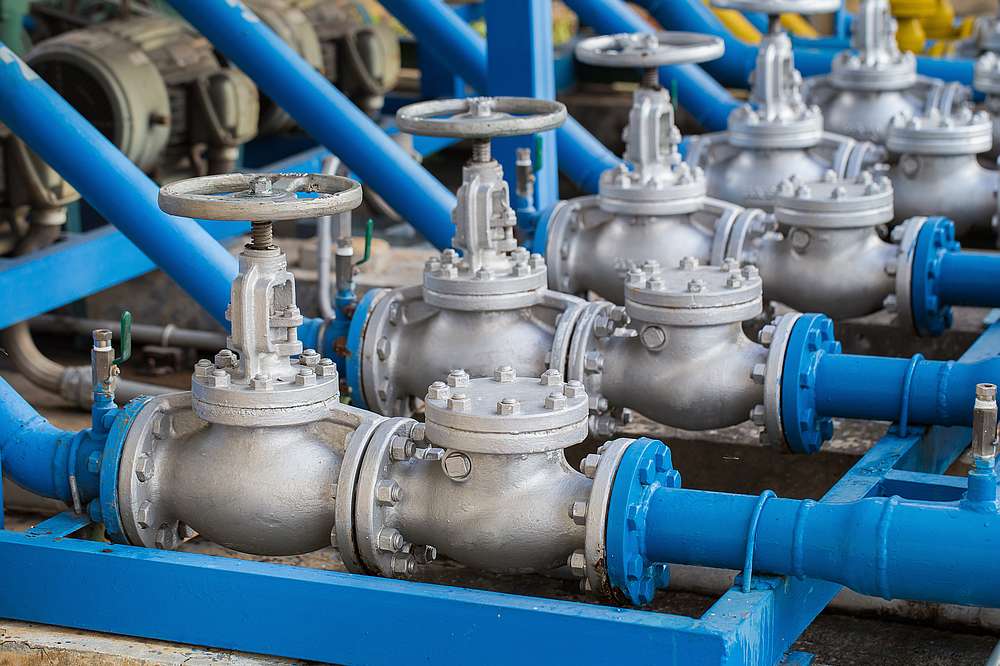 From Aggressive and Partly Toxic Media to Extreme Temperatures and Pressures
The chemical industry comprises a wide range of different processes, chemicals and plants, which requires tailored and especially robust sealing solutions. In sensitive chemical processes, such as in reactors, generators and stirrers, it is very important that nothing harmful can escape from the plant. In processes involving fine and specialty chemicals, temperatures of up to +30°C can push seals made of elastomer materials and engineering plastics to their limits. The seals are also exposed to extreme temperature fluctuations during steam cracking and must withstand particularly aggressive, sometimes even toxic chemicals and high pressures. Seals must also make a contribution to ensuring that chemical processes comply with the emission values prescribed by the TA Luft legislation.
The challenge of hydrogen for seals
The conversion of processes to the use of green hydrogen is uncharted territory in many industrial sectors and raises a number of questions. In the chemical industry, as well, demanding hydrogen applications require a completely new approach and demand sealing systems that are custom designed to meet the specific requirements. But what must be considered in order to reliably seal components against H2? How do the seals need to be designed? And what sealing materials are suited for these special conditions?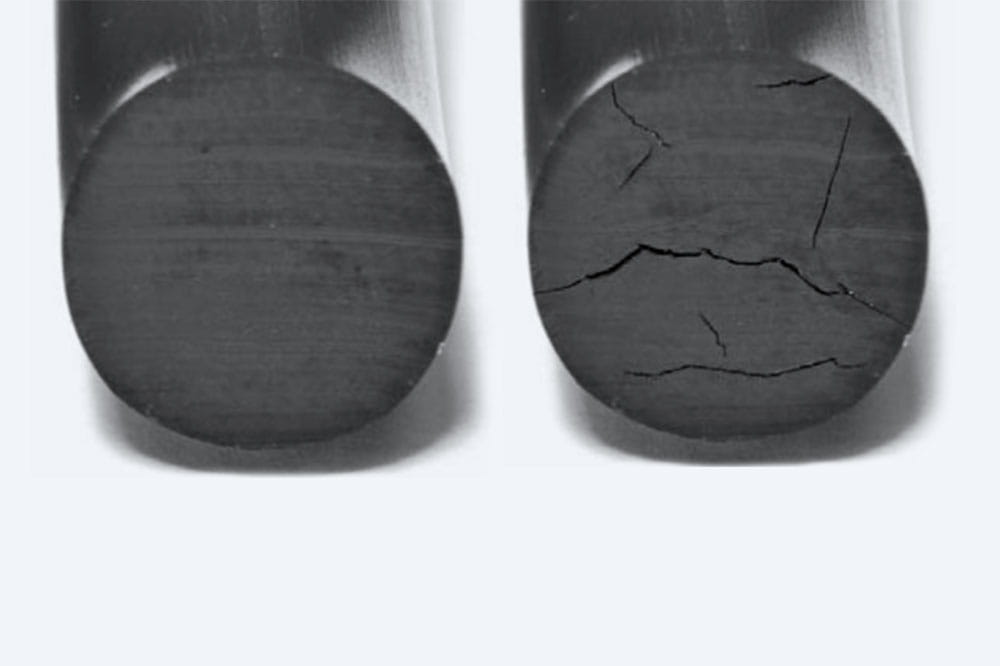 Explosive decompression is one of the challenges that sealing materials face in hydrogen applications, especially for high-pressure tank valves. In this case, the gaseous medium dissolves in the elastomer at high pressure and tends to suddenly escape from the sealing material and expand when the pressure drops rapidly. This leads to high internal stresses inside the material and can cause mechanical damage such as blistering or cracking, which impairs the sealing function. Freudenberg Sealing Technologies has developed mechanically robust materials specifically to meet these special requirements. These materials have passed extensive laboratory tests under realistic conditions and are capable of withstanding pressures of up to at least 700 bar. Depending on the application parameters, various solutions are available here. 85 EPDM 239308 seals reliably from -60 °C to 150 °C (-76 °F to 302 °F ) and shows reduced hydrogen permeability compared to the alternatives. 80 FVMQ 567 can also be used to seal applications with non-polar media such as mineral oil.
Besides explosive decompression, challenges for seals in the chemical industry include permeation and electrolysis (alkaline electrolysis and PEM electrolysis). As a development partner to industry, Freudenberg Sealing Technologies has broad-based expertise in designing complex sealing systems, ranging from the optimal design of the installation space and seal geometry to material development, testing, modeling, simulation, and service life estimation. Learn more about our expertise and our solutions for hydrogen applications in our Whitepaper.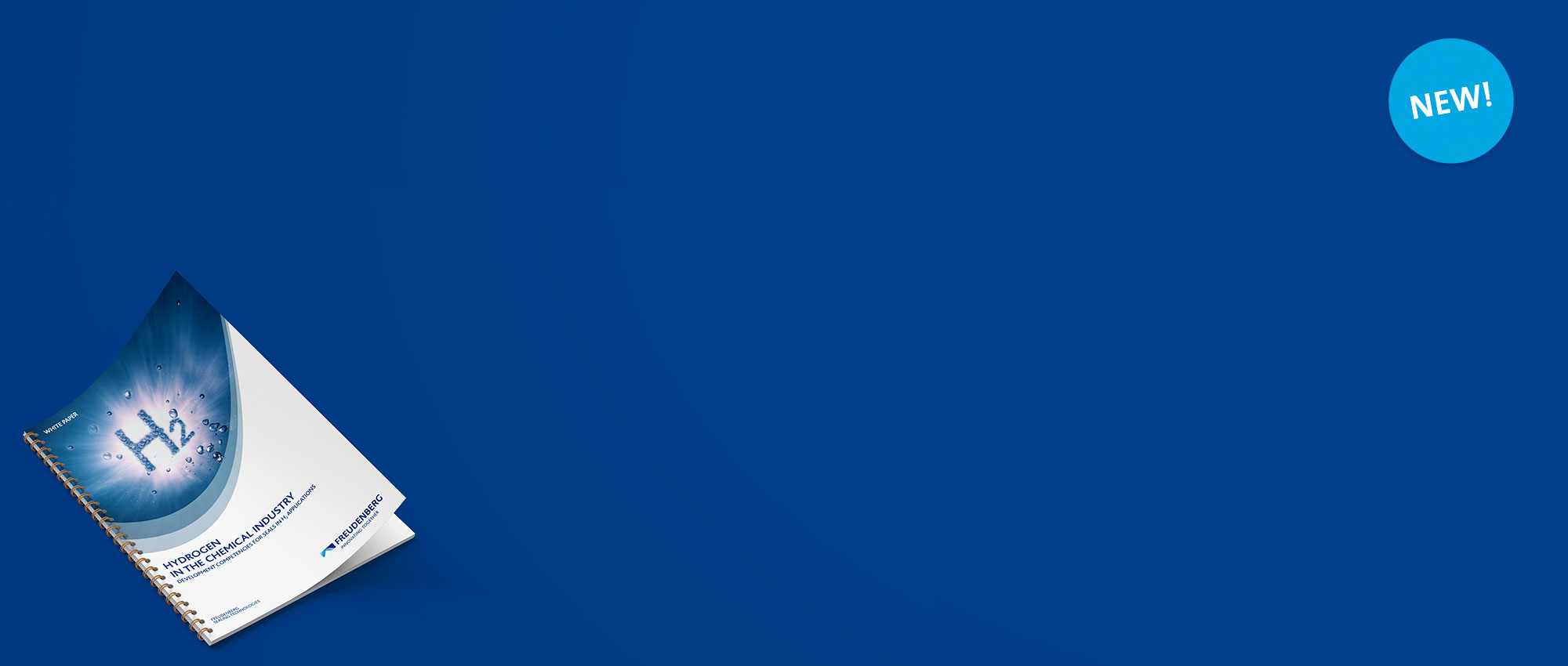 Hydrogen in the Chemical Industry –
Development Competencies for Seals in H2 Applications
In our new whitepaper you can learn more about the impact of the switch to green hydrogen on the sealing material used and our wide-ranging expertise as a development partner!
Download free Whitepaper
Fluorinated High-Performance Materials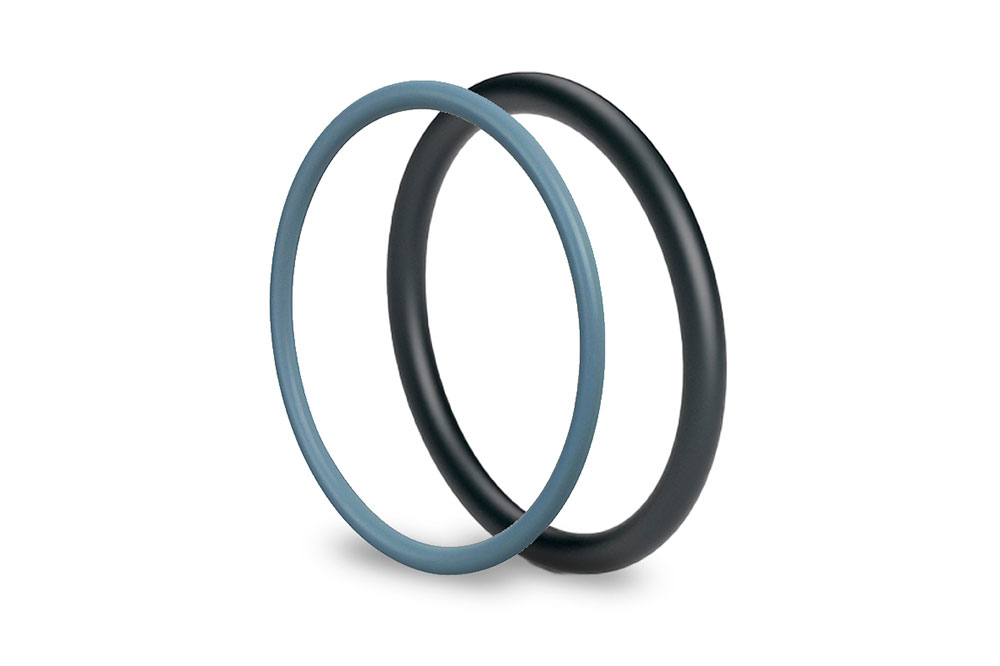 In order to guarantee seamless and safe processes within the different areas of chemical applications with their various requirements, Freudenberg Sealing Technologies offers a broad portfolio of fluorinated materials. Among these are mostly FKM, Simriz® and Fluoroprene® XP – available as O-rings with different cross sections as well as customized products on request. Especially FKM convinces with its good heat resistance, excellent ozone resistance and versatile media resistance. Freudenberg Sealing Technologies' portfolio includes different FKM materials, such as 70 FKM 173101 for high temperatures up to +230°C, 75 FKM 606 for improved resistance to media, 80 FKM 234491 for low-temperature applications, 90 FKM 235193 for rapid gas decompression and many more. Additionally, it is possible to get FEP-encapsulated O-rings.
Simriz® Perfluorelastomers (FFKM)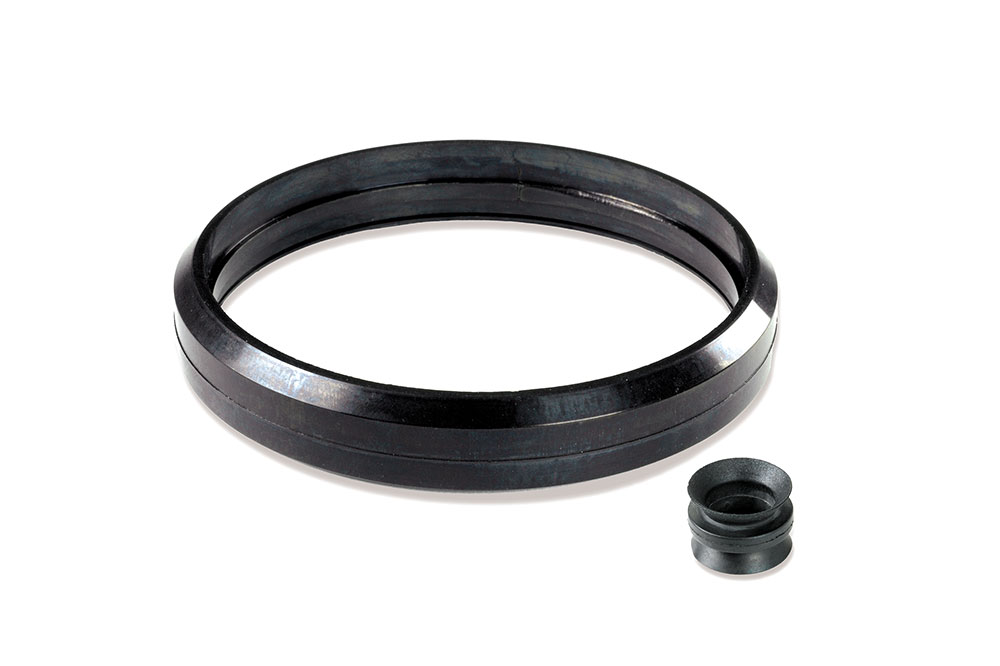 As the high-end material for different areas of the process industry, Simriz® offers the optimal combination of excellent chemical resistance and good elastic properties. Therefore it is very well suited to meet the challenging requirements of chemical applications. A very good example is the peroxidic cross-linked 75 Simriz® 495 with its universal media resistance, including amines, and the low compression set. The temperature range is from -15°C to +230°C; short-term even up to +260°C. In a benchmark study it was proven that 75 Simriz® 495 outperforms competitor as well as other Freudenberg premium materials in different areas, such as the resistance to different aggressive media. Other premium Simriz® materials are for example 75 Simriz® 497 and 80 Simriz® 498 for high-temperature applications, 70 Simriz® 481 and 70 Simriz® 491 for low-temperature applications and 90 Simriz® 134 for the petrochemical sector.
PTFE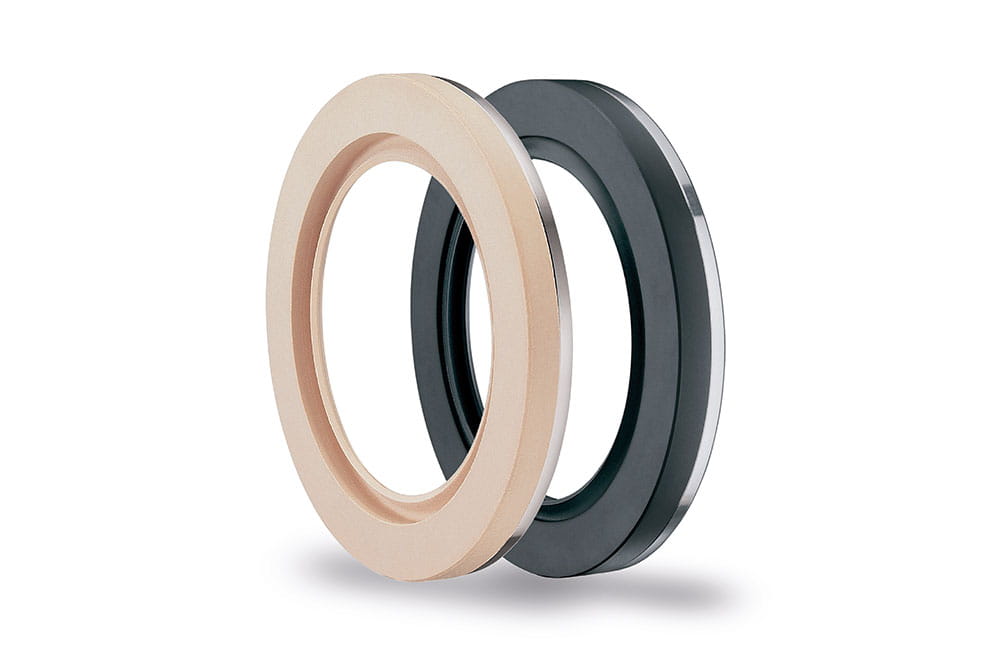 PTFE offers many advantages for the chemical industry. Besides excellent media and ozone resistance it also offers very good sliding properties, a very good extrusion strength and wide temperature range and is flame-resistant. The type of filler is a major driver for the properties. Freudenberg Sealing Technologies offers different types of PTFE, such as PTFE B602 as the allrounder material, PTFE C104 with an improved extrusion resistance, PTFE K212 as electrically conductive material, PTFE K202 with its excellent pressure resistance and many more. Typical products in the chemical industry made from PTFE are for example radial shaft seals, piston and rod seals.
Services for the Process Industry
Related Documents
Sealing Solutions for Drive Shafts in the Process Industry

Due to the many different and often unique features of the systems and processes in the pharmaceutical, food and chemical industries, a sealing system with drive shafts can be challenging.

Sealing Solutions for the Chemical Industry

Freudenberg offers highly resistant sealing solutions made of plastics such as PTFE, as well as a wide range of highquality elastomers such as perfluoroelastomers (Simriz®), EPDM or FKM, if elastomeric flexibility in less aggressive production environments is required.
75 Simriz® 495

The high-performance material 75 Simriz® 495 specially developed by Freudenberg Sealing Technologies offers universal chemical resistance, even to amines, and is therefore ideally suited for applications in the chemical industry.

Fluorinated High-Performance Materials for the Chemical Industry

Freudenberg Sealing Technologies offers sealing solutions from an extensive fluoroelastomer portfolio that are aimed at enabling smooth and safe processes.

Fluoroprene® XP - The premium all rounder for the process industry

A wide variety of applications that are impressive right down the line: Fluoroprene® XP is the universal sealing material for steam sterilization, aggressive CIP/SIP media and high-fat concentrations.

Flat Gaskets for the Process Industry

Freudenberg Sealing Technologies offers specially manufactured flat gaskets in a wide variety of shapes – whether classically round or customized according to drawing – particularly fast and flexible.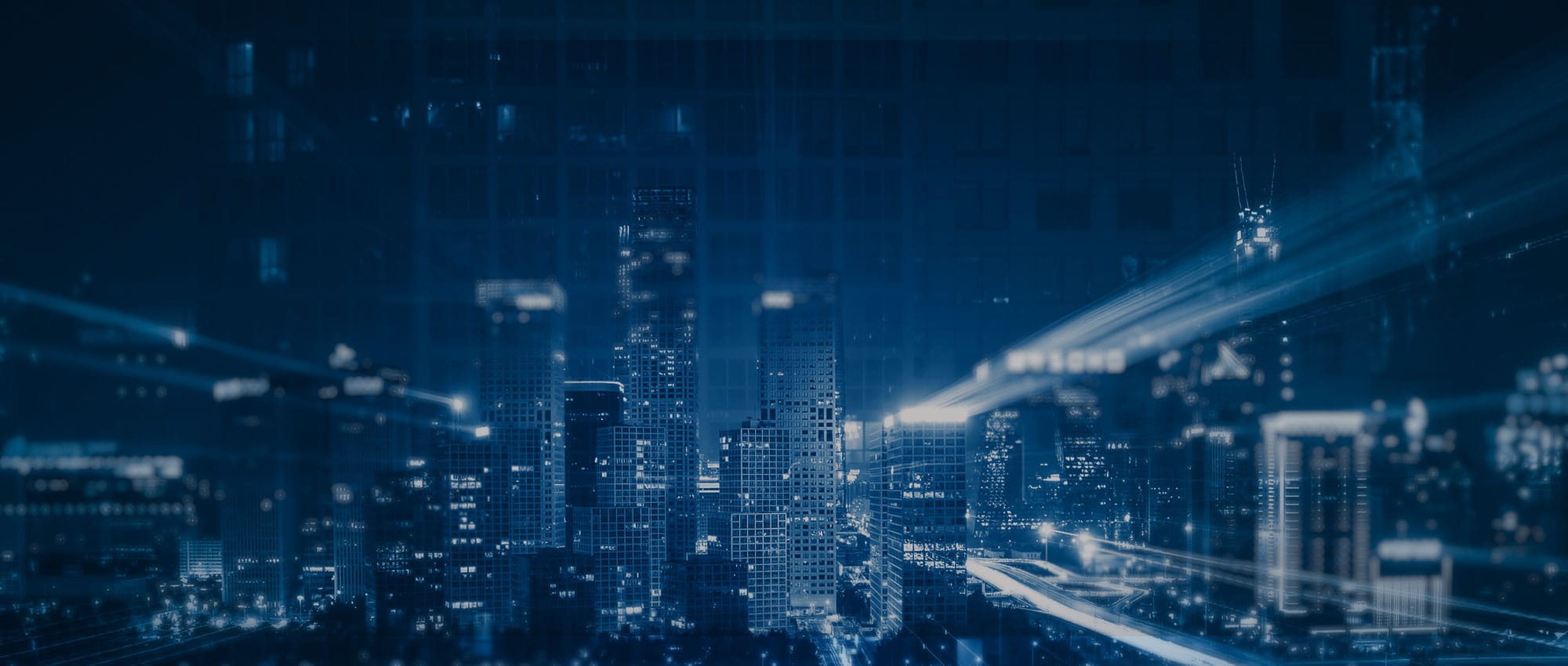 Join Us!
Experience Freudenberg Sealing Technologies, its products and service offerings in text and videos, network with colleagues and stakeholders, and make valuable business contacts.
Connect on LinkedIn!