First-Hand News?
Obtain news and background information about sealing technology, get in touch with innovative products – subscribe to the free e-mail newsletter.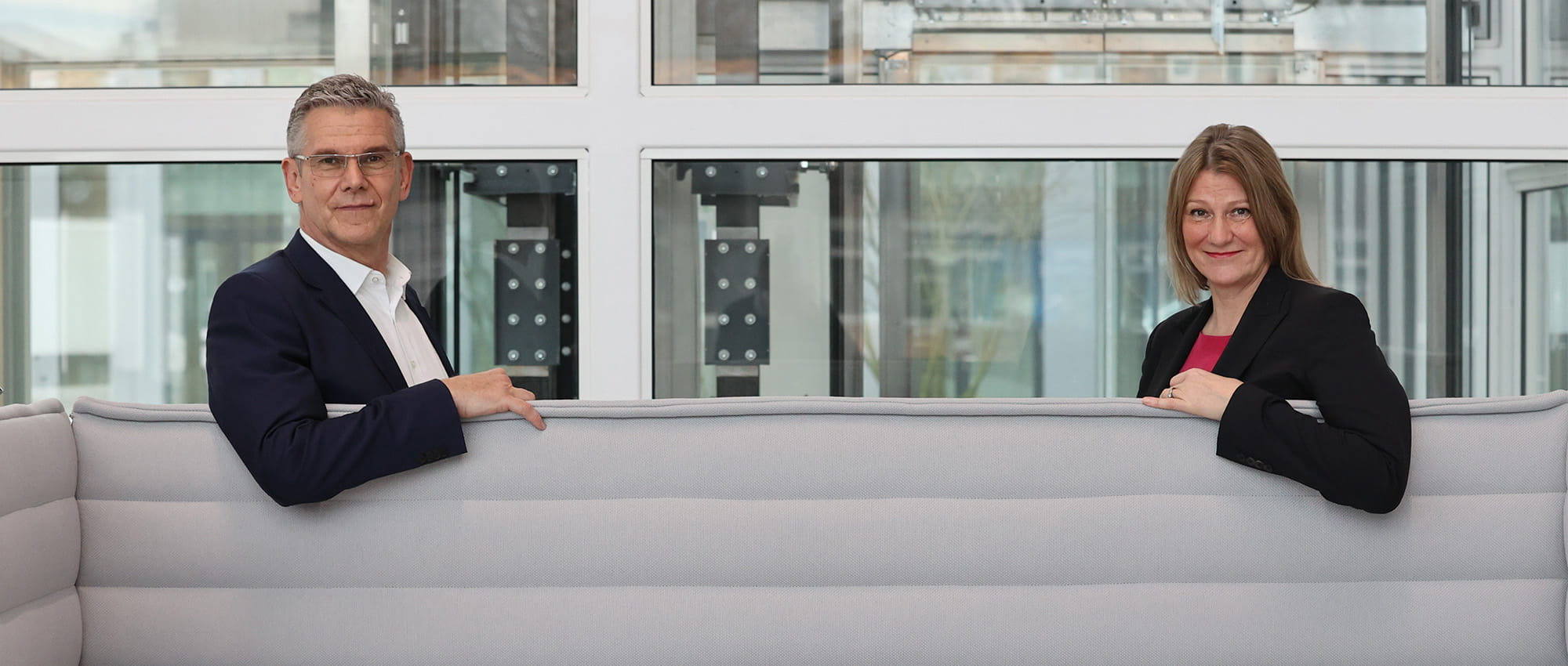 "Teaching" Plastic to Shield
Replacing metal with plastic to reduce vehicle weight and save fuel is not new. But thanks to electrification, the long-term trend is picking up speed. Electronic components such as sensors must be protected against electromagnetic disruption – the technical term is Electromagnetic Interference (EMI) – so that they don't affect one another, don't get in each other's way, and, in the worst case, incapacitate each other. Freudenberg Sealing Technologies (FST) has creative solutions to solve the problem, and they are made of plastic.
Today's vehicles are becoming more and more like computers on wheels. Sensor, camera and radar systems require high-performance control devices. The electronics continue to spread. The more driver assistance systems come on board, the closer the industry comes to autonomous driving, and the more fully the entire drivetrain is electrified. Every one of the electronic components radiates electromagnetic energy and thus can disrupt its "neighbors." That means individual c components have to be shielded and protected from one another. That's why they are encased in housings made of electrically conductive metal, generally aluminum. But using aluminum to produce components with a diecasting process is expensive, highly energy-intensive and not very sustainable. The CO2 footprint is correspondingly large. Aluminum is also comparatively heavy, at the expense of fuel or electricity consumption, driving dynamics and – in the case of electric powertrains – the range of the vehicle. The solution is obvious: Replace aluminum with plastic. But, in contrast to metal, plastic is innately not conductive. This capacity has to be "taught." FST has several solutions up its sleeve that can add functions to plastics.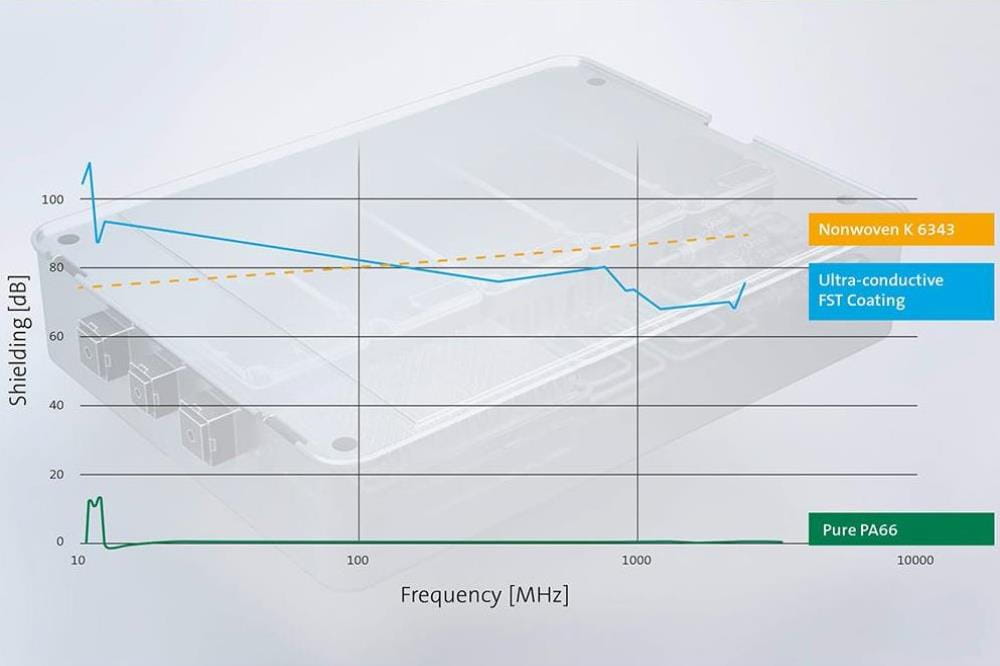 The Main Thing: Conductivity
FST is pursuing different approaches for every range of frequencies – whether kilohertz, megahertz or gigahertz. "We can add fillers to make the plastic electrically conductive. Or we can provide a conventional plastic with a conductive, polymer-based coating, using a process much like painting," said Jens Hofmann, Application Specialist, Automotive Sales. Sigrid Hasenbank, Key Account, ZF Automotive Sales, adds: "Another possibility involves insert parts, for example, metal-coated nonwovens or thin metal foils that we encapsulate in plastic." In a nutshell, EMI is offering FST opportunities to be innovative and shape the future proactively.
Highest Use
Plastic is not just lighter than aluminum. It opens up new opportunities in design. Its highest use is in multicomponent parts that take on added functions – ranging from the containment and shielding of electromagnetic interference, to mechanical protections against dirt, moisture and stone impacts. One example is when a seal is directly molded-on, as a "shield & seal" rolled into one, so to speak. This kind of doubly protective function combined in a single component saves the automaker assembly steps. Quality also improves when the seal and housing form a robust chemical bond from the outset.
FST prototypes have already demonstrated their suitability for these applications in a range of different projects, feasibility studies and load tests. This is nurturing hopes that the first series-production order is getting closer. For those with a deeper interest in the technology: The project manager for EMI Shielding is Volker Schroiff , Head of Technology Management.
More Stories About Sustainability