First-Hand News?
Obtain news and background information about sealing technology, get in touch with innovative products – subscribe to the free e-mail newsletter.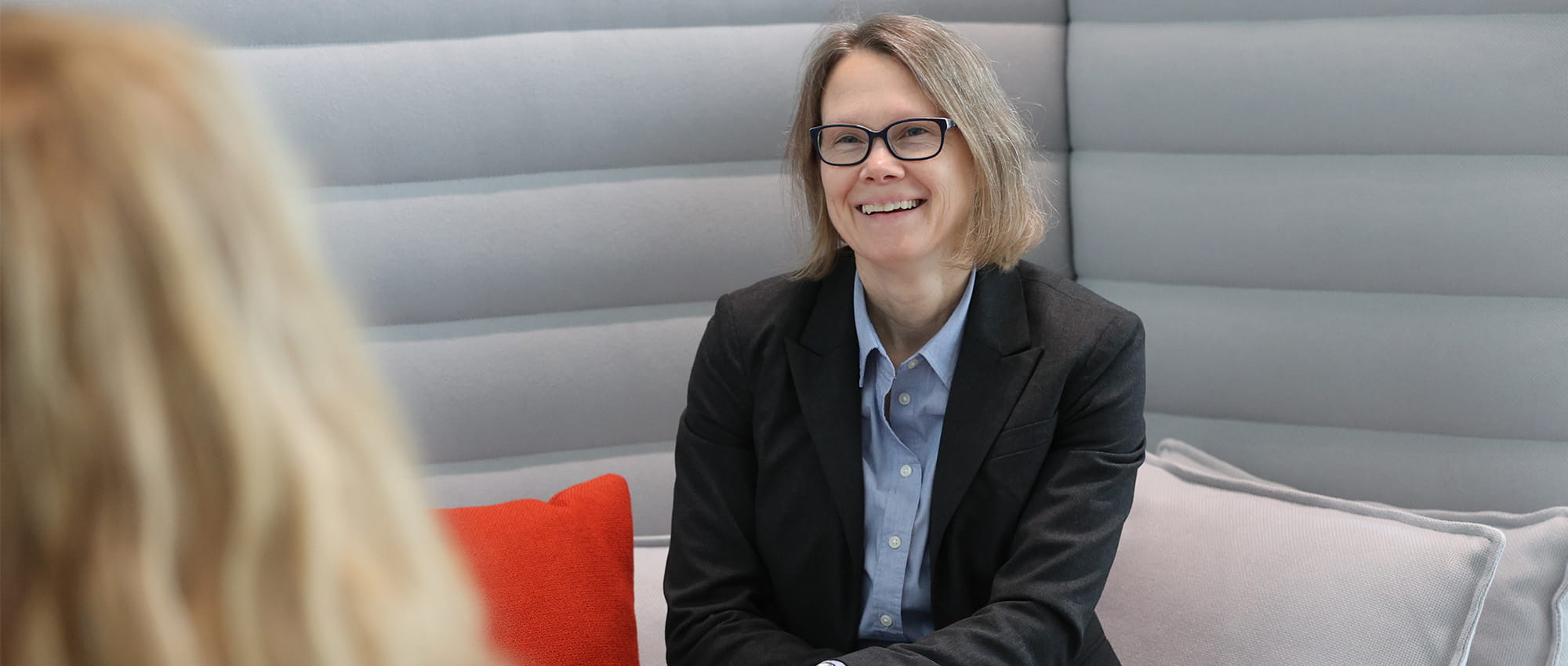 The Road to Carbon Neutrality
The Freudenberg Group has made a commitment to reduce its CO₂ emissions by 25 percent by the year 2025 (compared to 2020), and the figure for Freudenberg Sealing Technologies (FST) is a full 30 percent. Freudenberg Sealing Technologies wants to be carbon neutral by 2045. The questions are how – and in what fields of activity – does Freudenberg will achieve its ambitious goals. Vicky Jandreau, Senior Vice President, Lean/GROWTTH & Sustainability, provides the answers.
Ms. Jandreau, The Freudenberg Group has zeroed in on five different fields of activity – materials, energy, emissions, waste and water – as it strives to achieve its goals for carbon dioxide reductions. How does FST plan to achieve its goal of a 30 percent reduction in CO2 emissions in its own operations?
Ms. Jandreau: We are setting several priorities: For example, we are trying to cut back on our use of fossil fuels. We are identifying the biggest "energy guzzlers" and sources of emissions, and we are working to minimize their use. We are conducting internal audits and boosting our energy efficiency with the "Be Energy Efficient" (BEE) initiative. We're also examining where we can electrify our operations to an even greater extent and use smaller amounts of fossil fuels such as oil or natural gas for heating and in manufacturing.
We also have to be more conscious of how we deal with water: for one thing, by using less, and for another, by making sure it is not contaminated. Furthermore, we are examining where and to what extent we can buy green energy, meaning energy from producers that have adopted renewable, clean technologies. This includes hydropower as well as wind and solar energy. At the same time, we are actively reducing our energy consumption overall. And last but not least, we are working to eliminate or at least reduce waste. Our focus is on the entire process chain. We are starting out with materials, using new technologies and more efficient production processes to keep high-cost raw materials from ending up as scrap. This even applies to packaging materials and chemicals like those used in phosphating facilities, for example. In these cases, the amount of waste can at least be reduced by using smart technologies such as evaporators.
Vicky Jandreau
Vicky Jandreau is Senior Vice President Lean/GROWTTH & Sustainability at Freudenberg Sealing Technologies (FST). She has more than 30 years of manufacturing experience, specializing in lean system implementation and continuous improvement. Jandreau has been leading FST's Lean/GROWTTH community for years and has also been responsible for sustainability since September 2021.
And what happens if that is not enough?
When these methods are exhausted, we have to buy certificates as a last resort. But as things now stand, we have already electrified 85 percent of our facilities and processes, and following the lead of Freudenberg & Co, we are positioning ourselves to buy a great deal of green electricity. Now we "only" need to further reduce consumption.
Do you consider the goal of "30 percent by 2025" to be too ambitious?
The target appears aggressive but not out of reach.
How are the numbers calculated?
Currently, they are based on our energy bills. For example, we look at how much energy we used during 2020, our base year, what our energy sources were – and at what price. Of course, our ability to access a good foundation of data at each site is important so we can make before-and-after comparisons. That's not the case yet at every facility. And we have to define the key performance indicators for all five elements of sustainability so we can make comparisons. Our job is to reduce the 2020 figures by 30 percent. We are looking for the biggest reductions from decreases in consumption and from the purchase of green energy. We still have some work to do there.
Is everything computed by hand or are there programs for this?
Freudenberg & Co. is now installing a program called Enablon that can be used to create a CO2 report. Starting in February, all of our plants should be using it to measure and track their consumption.
Are you using lean methods to improve energy use?
Yes, we are encouraging the organization to use all of the GROWTTH methods and tools. Simply put, waste is waste and if we reduce waste to gain efficiency in operations and administration, we will have an impact on the CO2 footprint. That is another area where it is important to have facts, figures and other data that we can access. We can only improve what we can measure.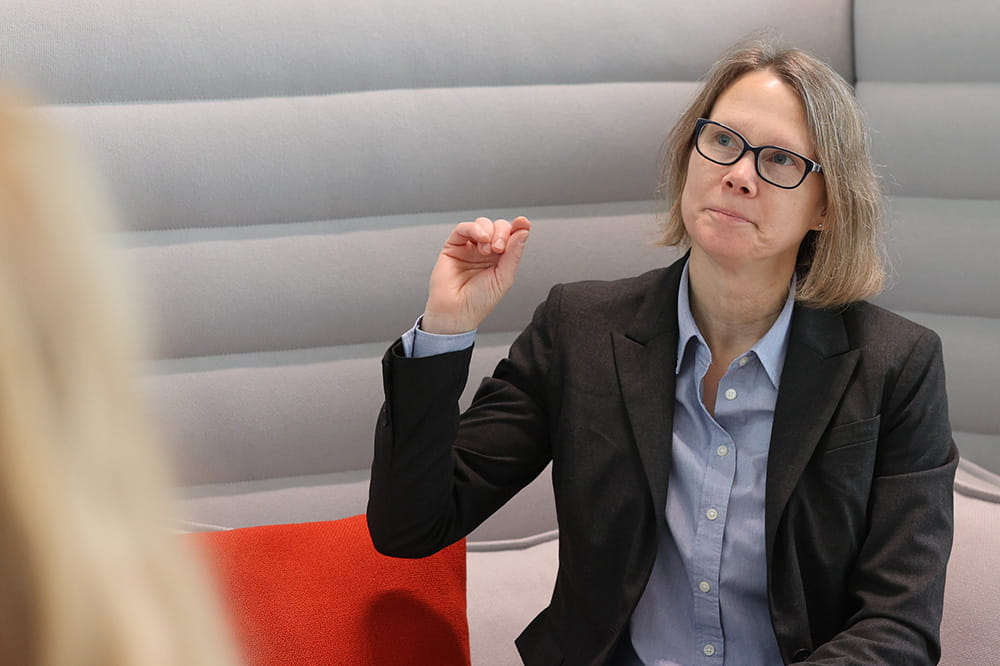 Are there FST facilities that have made particularly good progress on sustainability?
The GROWTTH teams have engaged with many locations across the globe to understand past and current focal points and projects. There has been an extremely positive response from the entire global FST team. Due to European legislation enacted in the past, German sites have made very good progress over the last five years. Now, sites like Oberwihl and Reichelsheim are setting objectives for carbon neutrality within the next few years. In the United States, many of our locations also have a focus on reducing energy consumption and waste. Sites like the Manufacturing Technology Center in Northfield, New Hampshire have passionate site experts leading the charge and are willing to support other sites with guidance and expert knowledge. To be honest, I believe that our 30-year focus on waste elimination through GROWTTH/Customer Value First, and a strong spirit of innovation have us well positioned to weave sustainability into our existing culture, and this is what the team is highly passionate about.
What initiatives has FST launched to achieve its 30 percent goal by 2025?
We have a total of 150 projects on our list, and 15 of them are large-scale. The introduction of Enablon is one of them. Our future energy audits are other examples. We have to define appropriate HSE and quality standards to be successful in these areas. Cooperation with the sales team is another important issue. We have to know and understand the expectations of our customers. They have a major interest in shrinking their footprint. It's very important to improve communication and position ourselves as a trailblazer on the road to CO2 neutrality.
That means our efforts to achieve greater sustainability will be sustainable in the sense of "lasting"?
Absolutely. We continually strive for sustainable development. This is important. It enables us to protect future generations and to leave a livable planet behind for them. To make sure we can reach our destination on the road to carbon neutrality, we are working with our employees to develop ways to reduce our energy consumption and CO2 emissions and to generate less waste. We are going to train all our employees so each and every one of them is motivated to act responsibly and make a commitment to the goal. Our tried-and-tested company continuous improvement program, GROWTTH, is the method we will use to promote continuous improvement from a sustainability perspective. And, we are using our strong partnership and collaboration with Technology & Innovation to make sure all our existing and new products and processes are geared to keeping our own CO2 footprint small, even as our products help our customers keep their own footprints as small as possible.
More Stories About Sustainability