First-Hand News?
Obtain news and background information about sealing technology, get in touch with innovative products – subscribe to the free e-mail newsletter.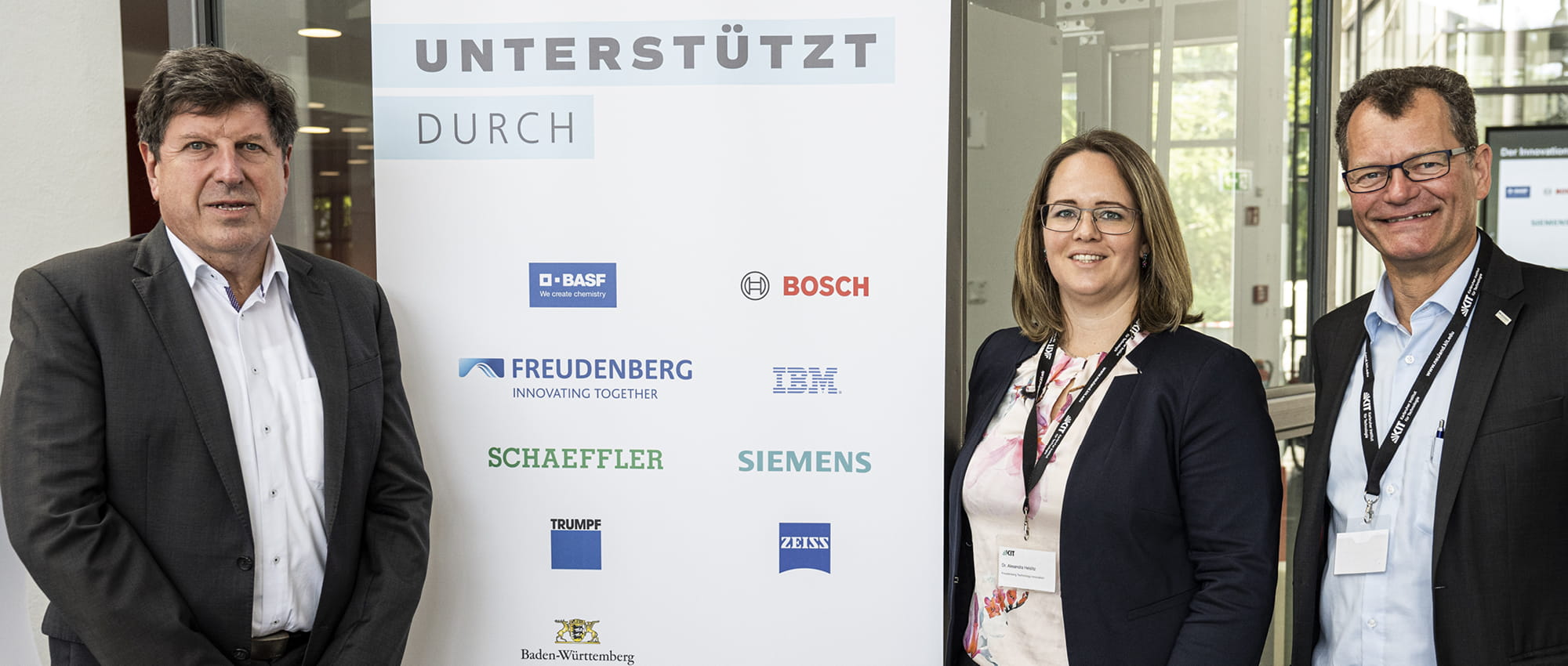 Sustainability in the Value Chain
At the "Neuland Innovation Day 2022" organized by the Karlsruhe Institute of Technology, Dr. Eberhard Bock, Freudenberg Sealing Technologies, and Dr. Alexandra Heislitz, Freudenberg Technology Innovation, gave a joint lecture describing how multifaceted Freudenberg's approaches to sustainability are.
Innovation means entering new territory. The phrase, expressed in German as "Neuland," is also the title of a daylong Karlsruhe Institute of Technology (KIT) event devoted to innovation. Freudenberg has partnered and collaborated on the event with KIT for years.
Freudenberg cultivates and maintains numerous networks that include universities, institutes, startups, other innovative companies, and associations. First and foremost, the goal is to cooperate and get innovations off the ground. Dr. Eberhard Bock, Vice President, T&I at Freudenberg Sealing Technologies (FST) and a longtime professor, and Dr. Alexandra Heislitz, Head of Innovation Networks at Freudenberg Technology Innovation, handle these tasks for FST and FTI. Furthermore, universities are a source of the well-qualified young talent that Freudenberg and other companies are urgently seeking.
Sustainable Innovation
Based on its research and teaching, KIT is one of the leading technical universities in Germany, not to mention the world. Every other year, Freudenberg pays tribute to the work of KIT graduates in the mobility-systems field with its "Freudenberg Award – Mobility," formally known as the Carl Freudenberg Prize. Freudenberg is in close contact with the KIT Business Club. Projects are undertaken with several institutes, and KIT students are exclusively invited on excursions to the company, most recently to "Talents for IT career@ Freudenberg" event in Weinheim. Freudenberg has repeatedly taken part in KIT events, sometimes delivering technical presentations.
"Sustainable Innovation" was on the agenda at the "Neuland Innovation Day" in July. Events of this kind offer Freudenberg a tremendous opportunity to cultivate contacts personally. Innovation Days serve as a meeting platform for anyone interested in technology transfer and business startups at KIT.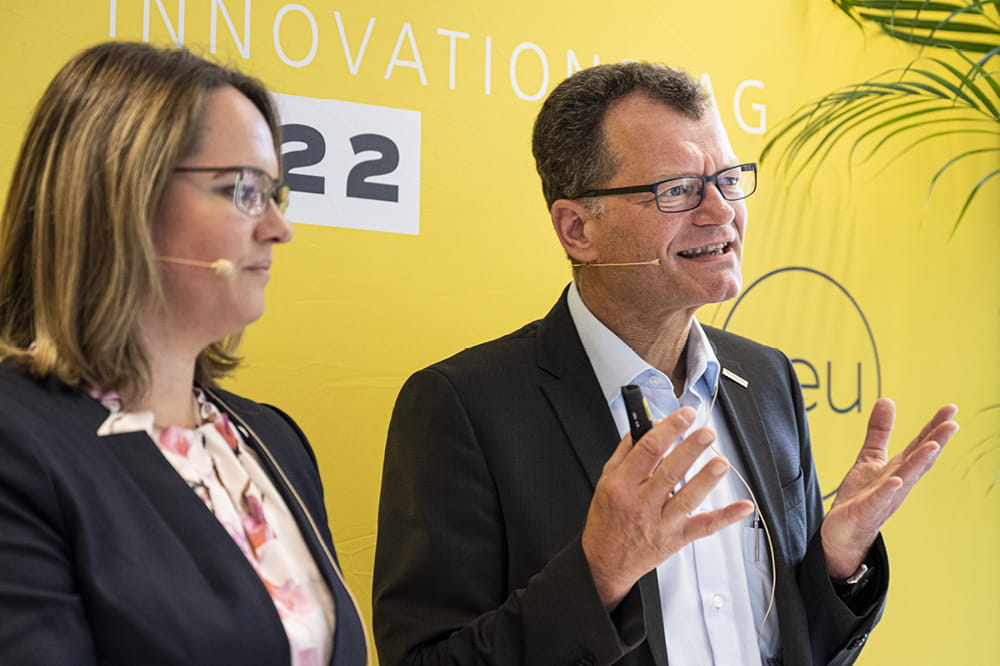 In their joint presentation, Bock and Heislitz demonstrated that the company already has a great deal of experience with sustainability. It is not just entering new territory – even if it is still a long way from the company's goal of climate neutrality. Heislitz described the objective of their presentation: "We wanted to highlight our versatility, offer examples of what we've already achieved, and stimulate cooperation in the field," she said.
For example, in product development, sustainability at Freudenberg means using virtual tools to design materials precisely for a particular purpose, Heislitz said. Innovative designs and different materials make it possible to carry out lightweight concepts, reduce friction and wear, and thus increase operating life. With the help of smart sensor systems and the predictive maintenance process, it is possible to precisely determine the timing for the replacement for a seal. Heislitz pointed out that Freudenberg and KIT have teamed up to look inside the microcosm of atoms and molecules with this objective in mind. The goal is to determine material models virtually using atomistic simulation.
Innovations Creating Ecological Benefits
Valve gate cold runner technology for manufacturing is one example of how FST is making progress on its footprint. "We are saving three-quarters of the rubber used in a seal, and reducing our footprint to the same degree," Bock said. Foldable seals are also reducing the company's consumption of materials and energy. They are a smart technology designed to employ smaller tools, conserve materials and energy during manufacturing, and simplify logistics and installation at the customer's end.
For Freudenberg, sustainability also means enlarging customers' handprints with its innovations while offering them ecological benefits. Bock presented the students with an entire series of projects that have already been carried out. Many FST innovations reduce energy consumption by decreasing friction. As prime examples, he cited the gas-lubricated mechanical face seal Levitex in the automotive segment, along with the Premium Pressure Seal (PPS) for hydraulic pumps in motors. "Just the PPS seals that we sell in a year have an energy savings potential equivalent to the annual electrical consumption of every private household in Karlsruhe," Bock said. To put this into perspective: The city has about 300,000 residents.
The commentary from the two Freudenberg experts was streamed "live" from KIT's main auditorium. In the afternoon, there were opportunities for person-to-person conversations on technical topics. Participants could also engage with startups and familiarize themselves with ideas emerging from research and discuss them – in short, to network. "We have forged new contacts with startups, scientists at KIT, and well-known representatives of industry to promote Freudenberg innovation in the future," Bock and Heislitz agreed.
The presentation in German language is available on YouTube.
More Stories About Sustainability