First-Hand News?
Obtain news and background information about sealing technology, get in touch with innovative products – subscribe to the free e-mail newsletter.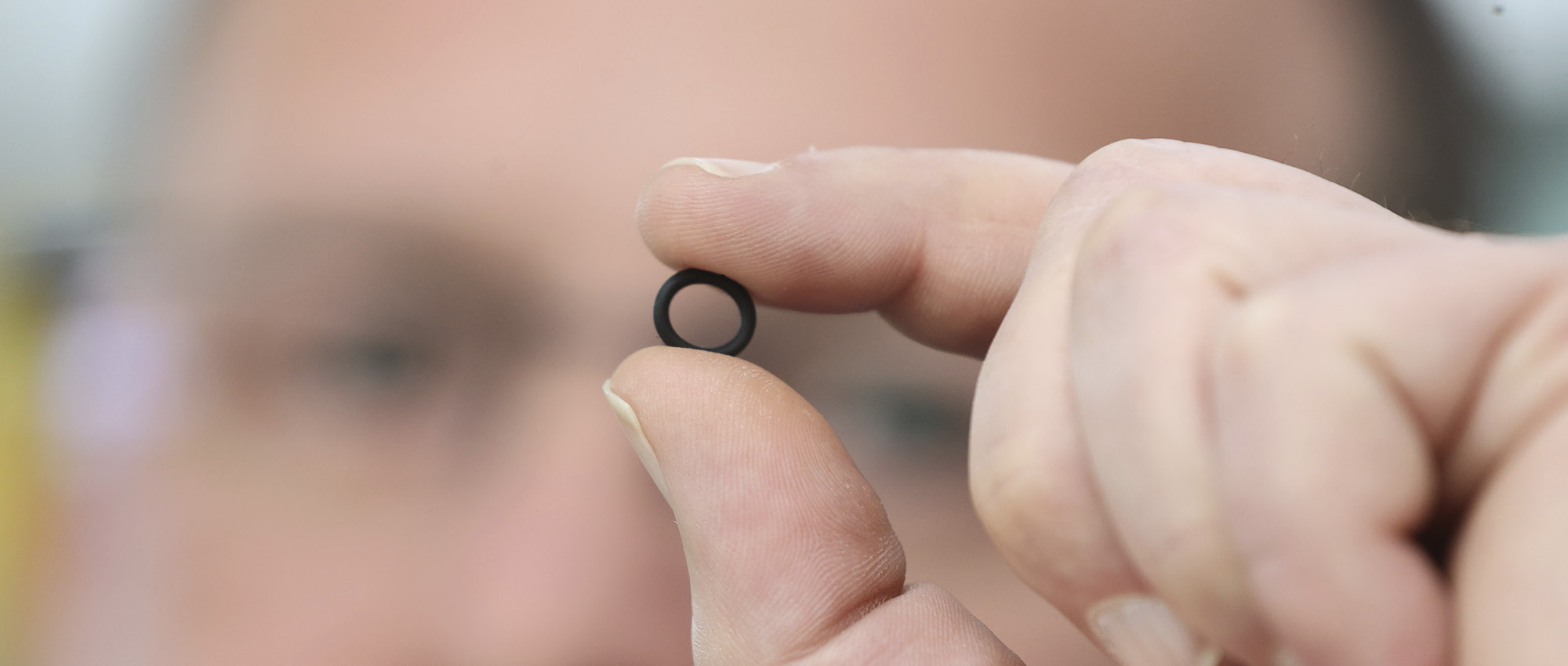 Sealing Expertise for Solar Energy
Photovoltaic systems can be seen on the rooftops of a growing number of homes. Companies are increasingly using them to produce energy as well. Products from Freudenberg Sealing Technologies are helping to seal these systems against moisture and prevent power losses.
In 2013, in Öhringen, near Heilbronn, Freudenberg Sealing Technologies began producing special, innovative seals that are in high demand for solar energy facilities. Its sealing specialists drew on their expertise in materials and component design to develop these products.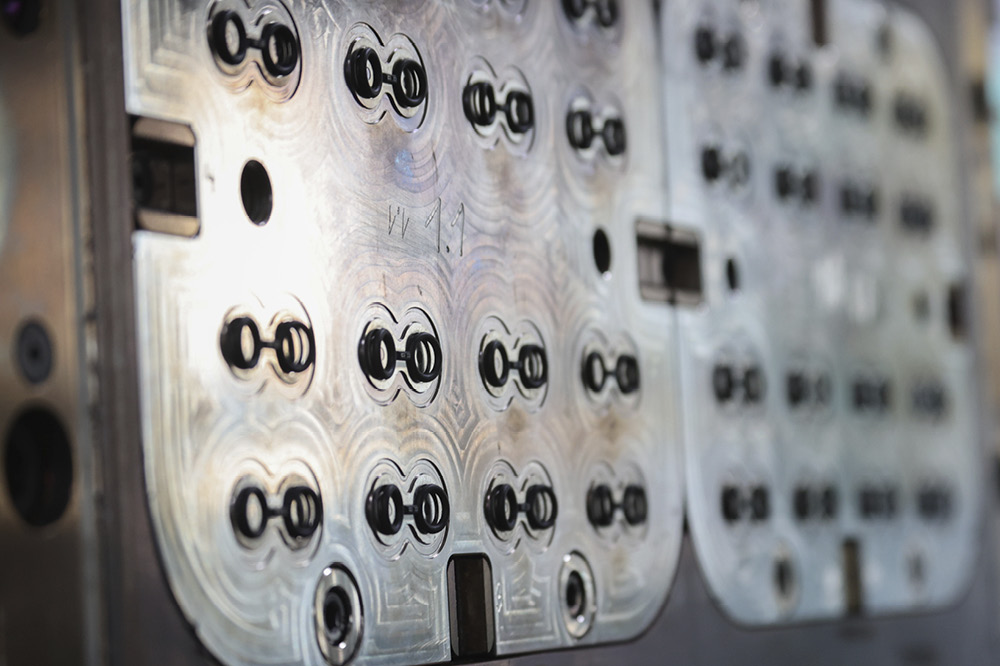 Optimal Seals for the Optimal Price
The groove profile in the customer's plastic application proved to be a challenge for the seal's design. Available tolerances and specific installation spaces had to be taken into account. "We were looking for the right material as we proceeded with calculations and simulations," recalled Ralf Schmid, Senior Vice President, Special Sealing Division at Freudenberg Sealing Technologies. In the end, the company's expertise in engineering and materials won the day – all the more because the sealing rings were designed for an operating life of 30 years. "We developed the optimal product at the optimal cost, eliminating the customer's concerns relating to a critical detail in the process."
Meanwhile, Freudenberg Sealing Technologies is producing the sealing rings in high volumes, and the quantities continue to rise. This highlights the customer's satisfaction with the product. Freudenberg Sealing Technologies had to invest heavily in its manufacturing operations and quality assurance. For example, the facility has now turned to automatic visual inspections based on artificial intelligence. The investment has paid off. Since April, the first system – an in-house development – has been up and running in Öhringen, and two others will follow by year's end. This ensures uniformly high quality standards. If demand increases, Freudenberg could launch production at facilities in North America and Asia.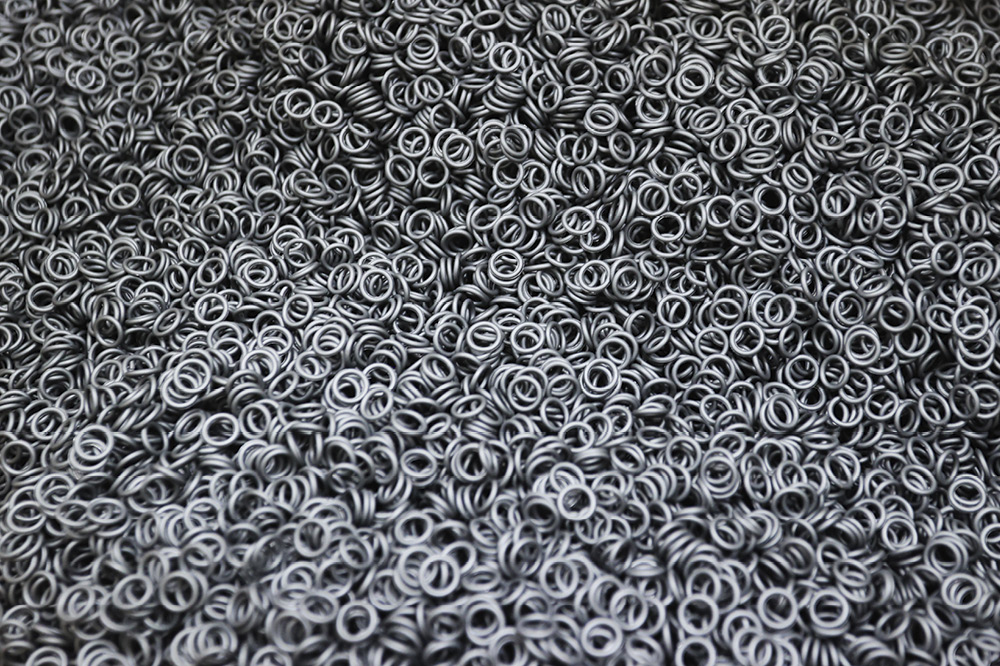 Sealing Rings: A Safety Issue for Solar Panels
The sealing rings have an important role in solar panels. They prevent the penetration of water and atmospheric humidity, which can cause the systems to short-circuit or even catch fire. But even when the problem is "just" corrosion, there would be losses in performance that could quickly reduce electrical output and affect costs. The products are generally employed in systems in any climate zone, so the seals are engineered to withstand subzero temperatures as easily as the arid conditions in deserts.
The growing demand for solar energy facilities worldwide suggests how many solar panels and connectors – and thus sealing rings – will be needed in the future. Between 2018 and 2022 in Germany alone, the number of photovoltaic systems on rooftops and on parcels climbed from 1.7 million to 2.2 million, and the total continues to increase. It is a worldwide trend, and Freudenberg Sealing Technologies is supporting it with this new product. "Even as small and nondescript as our seal is, it is a crucial element for the reliable, safe and efficient generation of solar energy," Schmid said. It is yet another solution from Freudenberg Sealing Technologies to promote the production and storage of renewable energy.
Seals in High Demand for Inverters in Photovoltaic Systems
Another seal from Freudenberg Sealing Technologies is in demand in the solar industry, and it is manufactured at the company's headquarters in Weinheim, near Heidelberg. These sealing rings also protect equipment from atmospheric humidity. "For this challenging seal, we are using another in-house development, a rubber compound like no other in the market," Schmid said.
More Stories About Renewable Energy