First-Hand News?
Obtain news and background information about sealing technology, get in touch with innovative products – subscribe to the free e-mail newsletter.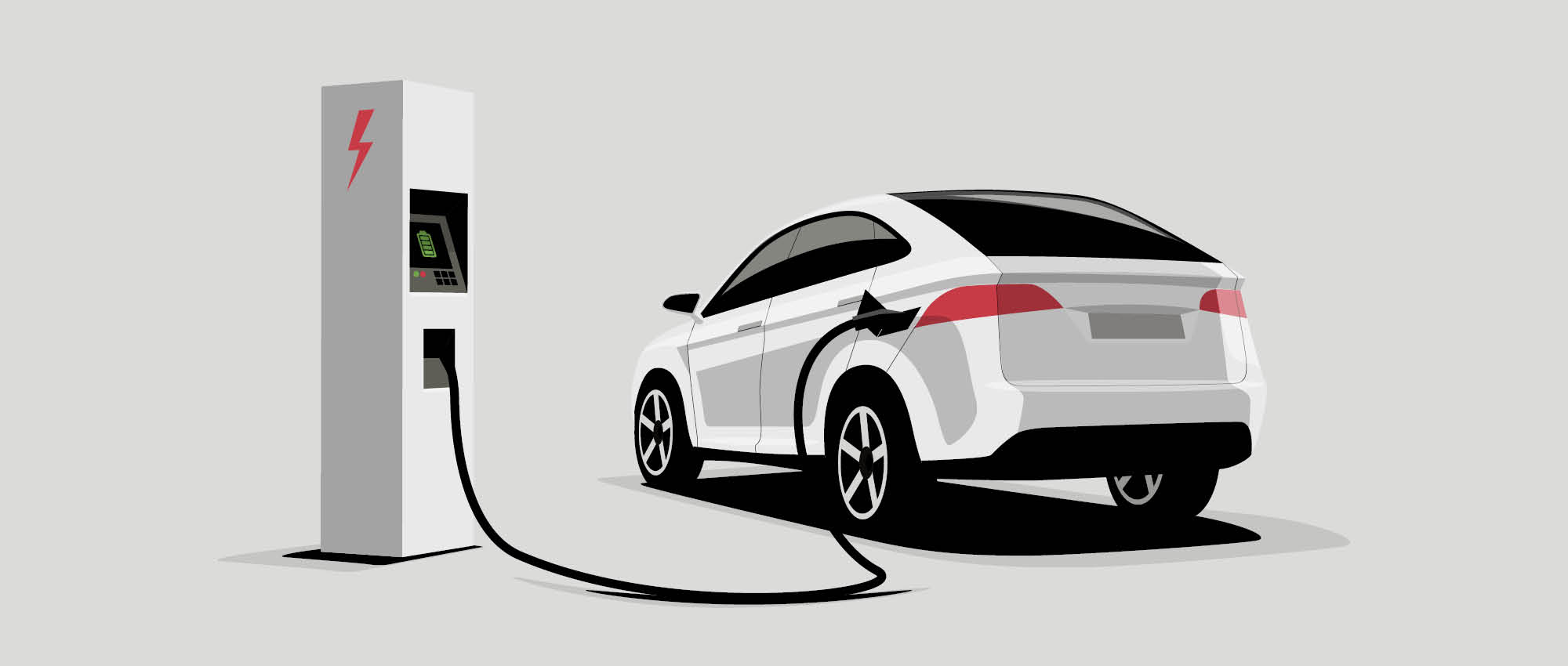 Electric Cars Keep Pressing Ahead
Electric cars are part of the energy transition in many countries. More and more are coming onto the market. Is the trend continuing?
Numerous energy challenges are keeping the world on its toes. The effects on everyday life – including our mobility – are gradually becoming clear. In some countries, a growing number of electric cars are on the road. But there have been dynamic developments in the energy sector in much of the world. Has there been a change in the high priority given to electric mobility?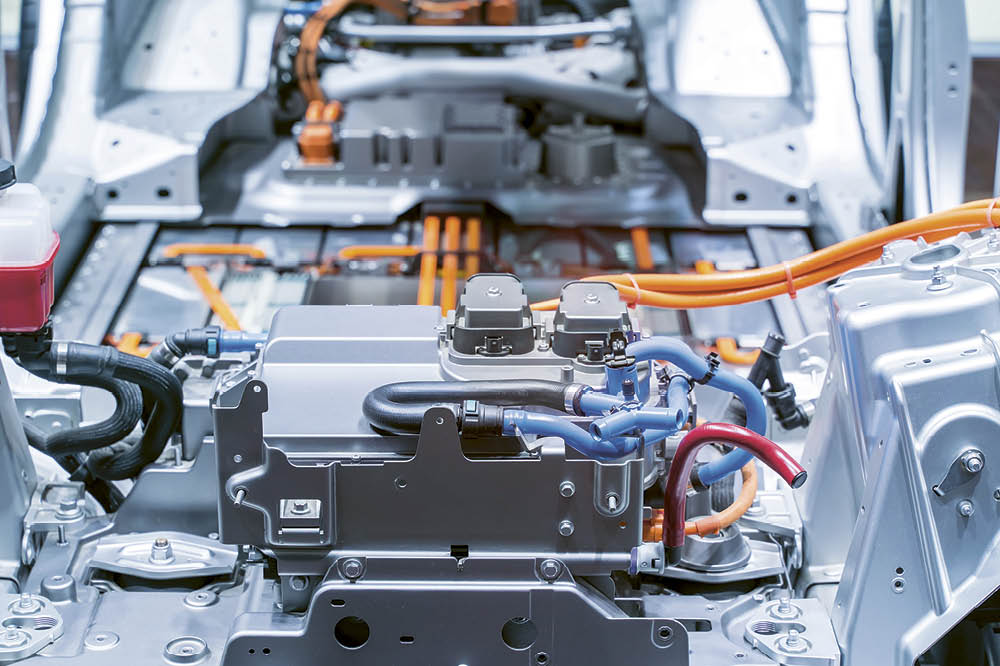 "Not that we've been able to perceive," claims Prof. Eberhard Bock, Vice President, Technology and Innovation at Freudenberg Sealing Technologies. He keeps an eye on trends in the market. "Many countries have already set their course. Automakers are bringing more and more electric vehicles to market and have still more in the pipeline. The overall direction is unchanged."
Electric Cars: Part of the Mobility Transition
China is one example: It is the world's biggest market for electric cars. But the registration numbers are climbing in the United States, too. Nearly half of all Americans can see themselves driving an electric car instead of a vehicle powered by an internal combustion engine, according to surveys. Incentives are expected to facilitate the switch, paralleling programs in many European countries. The transformation is driven not least of all by the unambiguous legal framework approved by the European Union (EU). It wants to see its member-nations completely climate-neutral in 2050. Starting in 2035, it will be impossible to register new private passenger cars with internal combustion engines, and the limits for fleet emissions will gradually become more stringent.
"A passenger car may currently emit 95 grams of CO2 per kilometer. That corresponds to fuel consumption of 3.6 liters (0.95 gallons) of diesel or 4.1 liters (1.08 gallons) of gasoline per 100 kilometers. Automakers that do not achieve the EU fleet limit have to pay penalties. And they aren't negligible," says Prof. Mario Hirz, Deputy Director of the Institute of Automotive Engi-neering at the Graz University of Technology.
"In 2030, the limit is projected to drop by one-third to a little below 60 grams. It will be impossible to achieve these goals with internal com-bustion engines. That's why there will be a switch to fully electric drives in new vehicles in roughly the next 12 years." Their numbers will increase on European roads as the figure for private vehicles with internal combustion engines gradually declines.
Cars as a Growth Market
"The mobility transformation is in full swing. Freudenberg Sealing Technologies is helping to shape and support it. Our products from the seal-ing segment and beyond are used in many components – whether in vehicles with internal combustion engines, electric drives or fuel cells. We are dealing with all the variations," Bock adds. "The automotive sector is even a growth market for us outside of powertrains. For example, we will be delivering key components for the new, innovative radar systems needed for autonomous driving and driver assistance functions. This area is developing rapidly as well."
The mobility transformation is in full swing. Freudenberg Sealing Technologies is helping to shape and support.
Will we increasingly see smaller and lighter electric cars in the future? Hirz offers some perspective on this: "A scenario is looming for Europe, where established automakers are less interested in them. The production of a vehicle with an electric drive is significantly more costly than one with an internal combustion engine. This is primarily due to the battery, which accounts for 30 to 50 percent of the production costs, boosting prices for electric cars by one-third or more," he explains. "Many automakers are gravitating to the higher price segment. That is where you find customers willing to pay more. That doesn't mean there won't be affordable electric vehicles. But we could see Asian manufacturers dominating this market segment."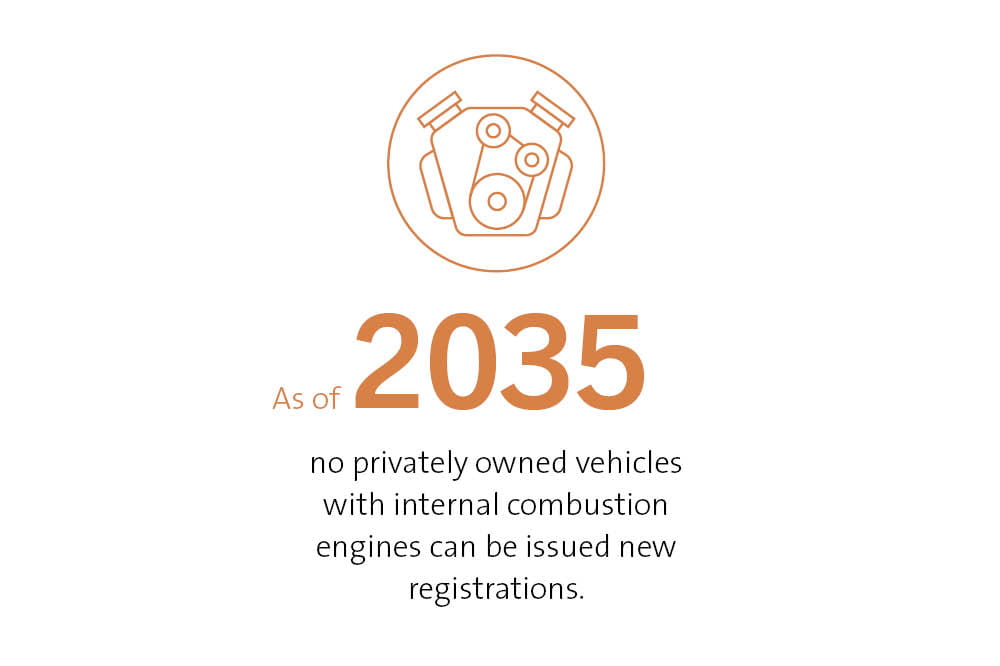 Automakers, suppliers and scientists around the world are working on a range of systems and components: drivetrains, energy storage sys-tems, cell systems and thermal management. Beyond its sealing technologies, Freudenberg Sealing Technologies' innovative spirit and openness to technologies are on display in heat shields for bat-tery cells and thermal barriers for battery housings, among many other products.
And there is still a focus on internal combustion engines, for hybrid vehicles, for example. In any case, many countries have not yet ordered an end to cars with conventional powertrains. China is one of them. Still, it is energetically promoting the use of electric cars in cities. All of this means the energy transition could offer an opportunity for synthetic fuels. If they are manufactured using renewable energy sources, they could improve a country's CO2 footprint.
Hydrogen as an Energy Source
Vehicle categories besides privately owned cars must be taken into account. Both experts believe fuel cell powertrains have a future in trucks and buses. "The tank is full of hydrogen, which is transformed into electricity inside the vehicle. The electric current powers the motors. Fuel cells are ideal for long-distance vehicles, perhaps for the immensely long routes in the United States. The technology is also attractive for ships," Bock says. The carbon footprint is ideal if the hydrogen is produced with renewable energy.
Internal combustion engines can also be fueled with hydrogen. Would that compete with fuel cells? "You have to decide which propulsion system is best, based on the application. In some cases, the fuel cell is a better choice due to efficiency of up to 60 percent, while internal combustion can offer advantages at higher load levels," Hirz is convinced.
"Internal combustion engines that use hydrogen could also be a transitional solution. You can make a lot of progress toward an improved CO2 footprint with them," Bock adds. One advantage is that the hydrogen does not have to be as pure as it does for fuel cells, so its production is not as complex. The experts' conclusion: "We should generally be open to alternative technologies since it will take more than electric mobility to manage the energy and mobility transitions. Overall, we will see a great variety of powertrain concepts and sources of energy. We will have to use every lever we can on the road to climate neutrality."
More Stories About Renewable Energy