First-Hand News?
Obtain news and background information about sealing technology, get in touch with innovative products – subscribe to the free e-mail newsletter.
Durham, NC warehouse, repositioned for your success
From the beginning, Freudenberg-NOK Sealing Technologies was built on providing exceptional quality solutions, and industry-leading service to its customers quickly. Freudenberg-NOK still firmly believes in these values.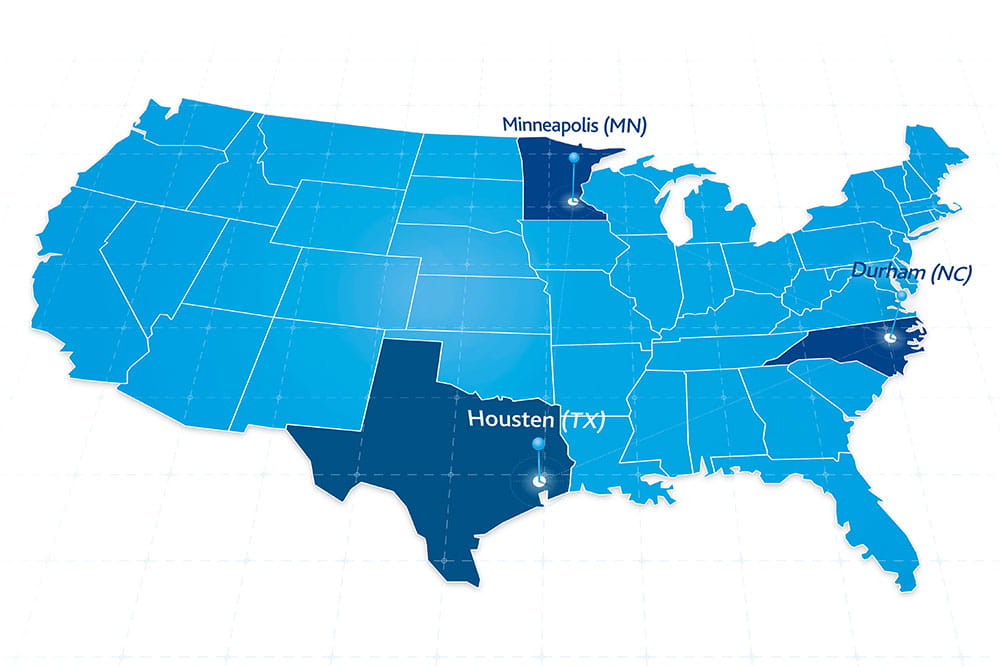 When they realized there was a significate hole in the East Coast they knew action needed to be taken. Freudenberg-NOK currently had facilities in Shakopee, Minnesota, and Houston Texas, that delivered quick turnaround times and high levels of support to their local customers but knew they could do better to serve the rapidly growing Carolinas and East Coast.
Freudenberg-NOK opened a 19,502-square-foot warehouse in 2020, which you may recall is right in time for the Covid-19 pandemic, global supply chain shortages, and rapid inflation. Shortly after all of this, the United States was fully integrated into the global Freudenberg network with a legal merger and SAP integration. With so many external influences it took much longer than expected to get Durham ready to best serve their customer's needs.
Durham Is Well-Positioned for the Future
With the climate greatly improving Durham is now positioned to provide the outstanding service that Freudenberg-NOK's customers expect. Their team has made a concerted effort to reposition much higher levels of inventory, and regularly add new SKUs to Durham. With the increased availability they have reduced shipping times to customers along the East Coast and even allow for will-call pickup for local North Carolina customers. Thanks to these efforts Freudenberg-NOK is positioning the products that are relevant to your customers nearby in Durham allowing for a more efficient operation and improved customer experience.
"Our partnerships are a fundamental factor in our success at Freudenberg Sealing Technologies. We knew that improving our Durham, North Carolina facility to include expanded inventory and SKUs would dramatically enhance their experience with us. Thanks to this ongoing initiative, we have established an improved experience and reduced shipping times by 1-4 days, depending on the destination of the products." – David Sugrue, Director of Field Sales US & Canada Freudenberg-NOK Sealing Technologies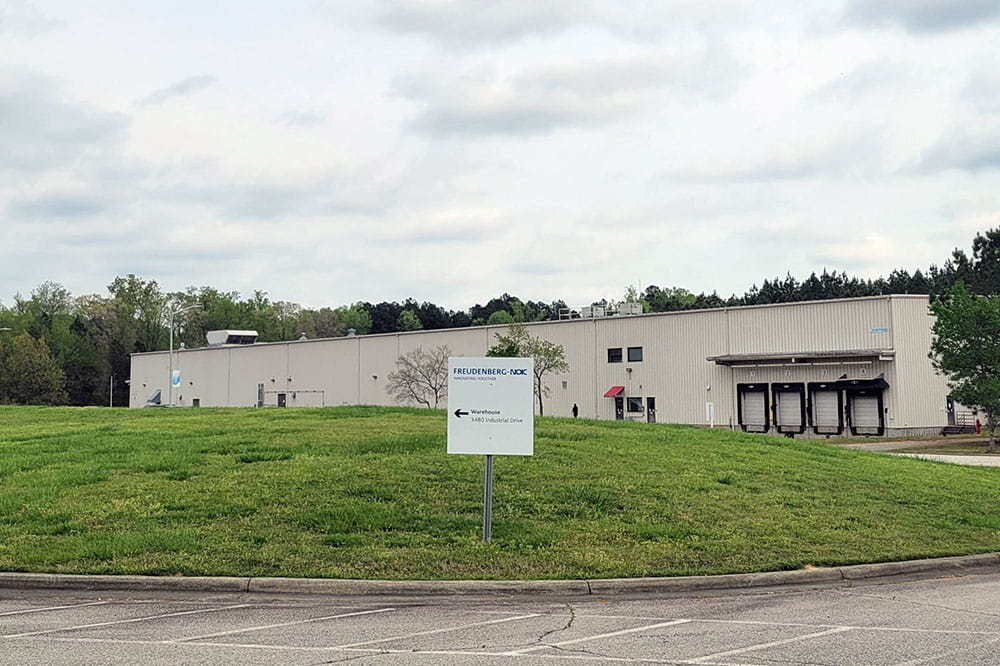 Benefits of Freudenberg-NOK's Durham Facility to You
Vastly reduced shipping times for customers in the Southeast and East Coast regions

Local will-call pickup

Significantly increased inventory and SKUs

Freudenberg Xpress® service manufacturing custom seals to your specifications

Local Service to better serve your needs

More efficient operations
Despite the difficulties faced to get the Durham, North Carolina facility ready to fully serve you, Freudenberg-NOK is better positioned today to provide a better all-around customer experience. With improvements in inventory, SKU's, and services their Durham location will make your job easier allowing you to spend more time focused on growing your business.
New Services Available From Durham
Freudenberg-NOK has moved its Freudenberg Xpress® service from Milan, Ohio into its Durham, North Carolina facility. The relocation of Freudenberg Xpress® has provided additional space allowing for future growth, a more efficient setup, and access to a talented skilled labor market. Freudenberg Xpress® is a value-added service offering high-quality prototypes, small series, and repair demands in the machined sealing market. The portfolio ranges from original Freudenberg profiles and materials to sealing products that meet industry standard quality.
Benefits of Freudenberg Xpress®
Customized sealing solutions of the highest quality

Original Freudenberg profiles and materials as used in serial production

Economic production of small series

Expert consultation based on a unique product and market know-how

Fast delivery for quick maintenance needs

Rapid prototyping
---
Further Articles With These Taggings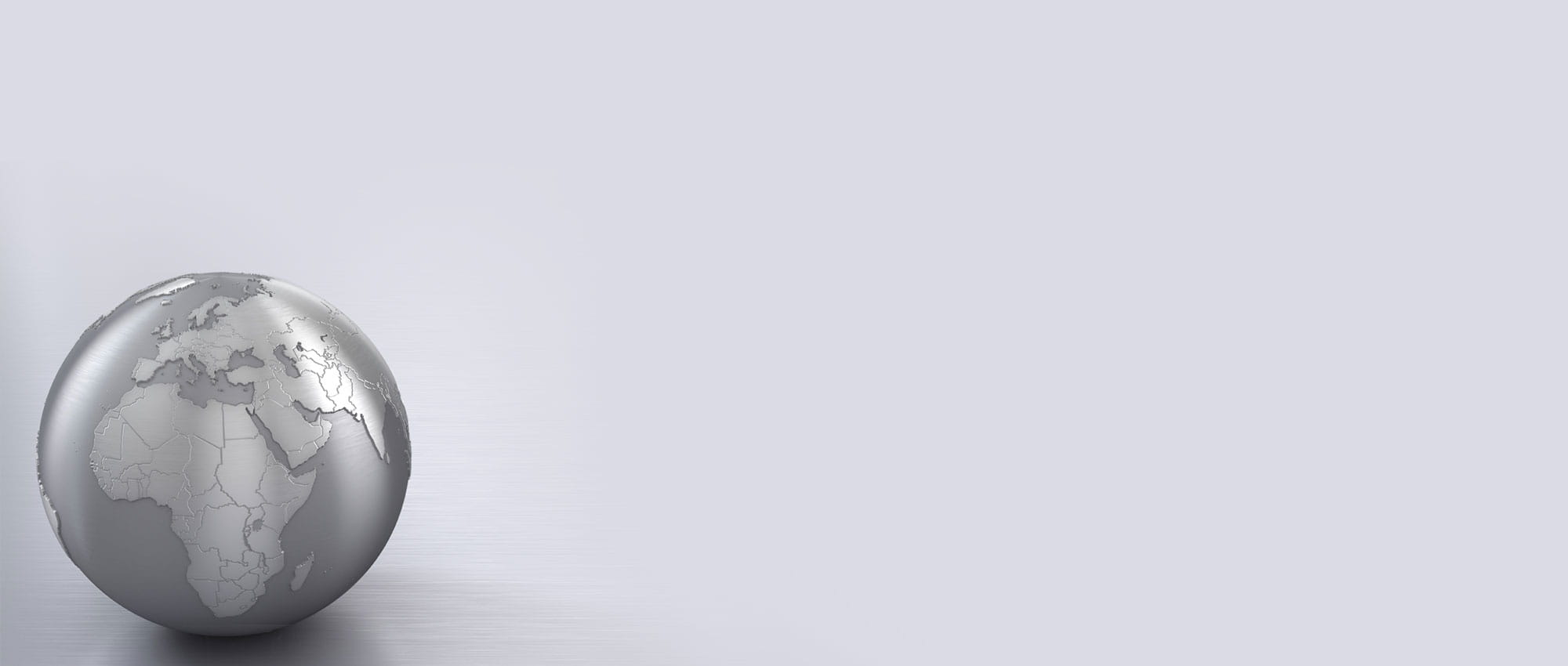 First Hand News
Best of all, keep up with the latest developments
with the Freudenberg Sealing Technologies newsletter.
Subscribe to newsletter