First-Hand News?
Obtain news and background information about sealing technology, get in touch with innovative products – subscribe to the free e-mail newsletter.
Power Assist
Weinheim (Germany), November 23, 2022. Freudenberg Sealing Technologies has secured significant new business to supply bumpers to a large American power tool manufacturer for use in its electric nail guns. The contract represents a major expansion of Freudenberg Sealing Technologies' business in the North American power tool sector, and especially in supplying imperial-size (non-metric) components to support U.S.-based power tool production.
The company's Troy, Ohio manufacturing plant has begun production of 1.3 million bumpers. The bumpers, approximately 1.5 inches in size, are being injection-molded using Disogrin® 9250, a premium, FST-specific polyurethane material. Disogrin 9250 demonstrates excellent heat, fluid, and wear resistance. It manages pressure well and lasts longer than any other polyurethane material on the market.
Customer Focus
Bumpers extend the life of power tools by preventing the piston inside the tool motor from striking the bottom of the cylinder and sustaining damage. They reduce power tool noise, impact, and shock, and improve ease of use and safety for the operator. Troy celebrated the new business with a bumper launch event that included the opportunity for employees to use one of the customer's electric nail guns to better acquaint themselves with the tool and its operation.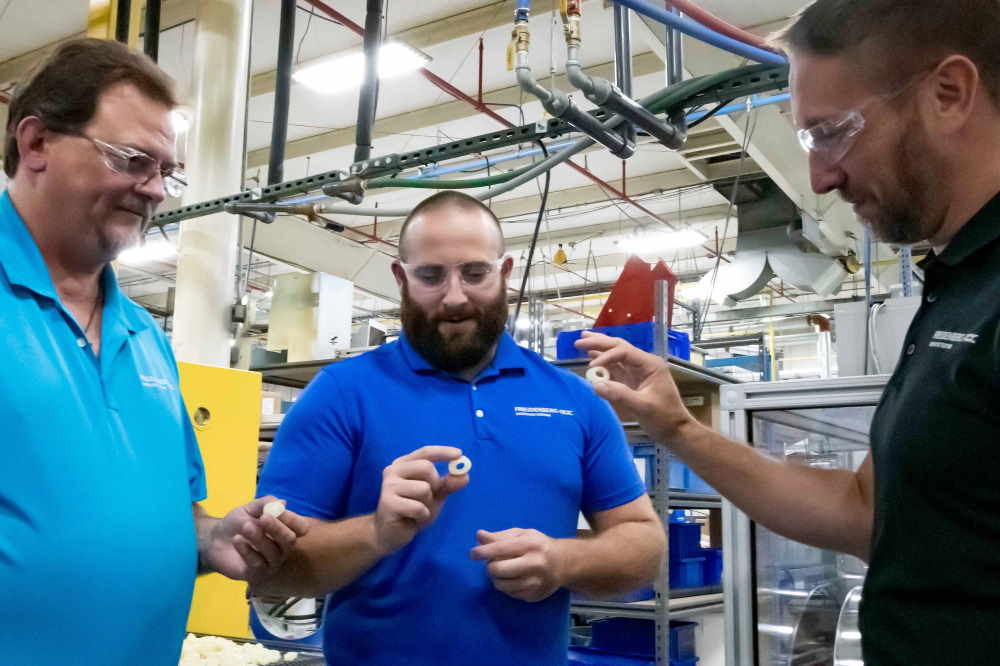 "This is a terrific win for us, and it's important for our employees to understand how their work contributes to the success of the plant and the success of the customer," said Jay White, Troy's Competence Center Director for the Fluid Power Division. "We demonstrated total competence to the customer in areas such as engineering, design, materials, production, and service. As a result, the customer recognized our market leadership, and we were able to replace an existing supplier and secure the business."
While the power tool sector is not new to Freudenberg Sealing Technologies, it is new to the Troy plant. Opportunities to work with North American power tool manufacturers have been scarce. "In the past, we didn't get many power tool inquiries, and when they did come in, they were for metric seals made of rubber. Troy doesn't process rubber, so the work was sent to our Lead Center in Schwalmstadt, Germany," White noted.
Special Material to Address Difficult Hydraulic Sealing Applications
But the plant's ability to injection mold bumpers and other components in imperial sizes, coupled with its experience in handling premium polyurethanes such as Disogrin 9250, worked in its favor.
Disogrin 9250 is part of a family of TODI urethane and polyurethane materials developed by Freudenberg Sealing Technologies to address difficult hydraulic sealing applications. With a service temperature range of -75 to 300 F° (-59 to 149 C°), and a tensile strength of 6,500 psi/ MPa, the material has extremely high mechanical properties and outstanding resistance to abrasion, tear, and elongation. It is suitable for use with petroleum-based, bio-degradable, synthetic, and natural, Ester-based fluids.
The Troy plant has dedicated a production cell to the manufacture of the bumpers. In keeping with Freudenberg Sealing Technologies' push to adopt Industry 4.0 shop floor digitalization, employees re-evaluated the cell's production processes and incorporated as much automation into these operations as possible. The cell runs autonomously without employees, and bumpers, once molded, automatically fall into bins for shipping. This automation is not only producing consistent, high-quality parts, but it is also helping address a plant challenge which many manufacturing companies are struggling to overcome: a labor shortage.
"We have high labor dependency that we have been unable to rectify and solve. So, it's important, as we bring in new business, to focus on new projects that are not as labor intensive as our existing processes," White concluded. "The bumper cell is our kickoff to more autonomy. We are starting with these two machines but will replicate and build on this approach by applying it to other new business and cells. We want to use our people where we really need them by increasing automation that does not require a full-time attendant."
Over the long run, White anticipates a successful, long-term relationship with its new power tool customer. "The bumper project has already led to other opportunities with the customer and other power tool manufacturers," he concluded.
---
Further Articles With These Taggings
Freudenberg Battery Power Systems provides MacLean with the power to transform underground mining
Read more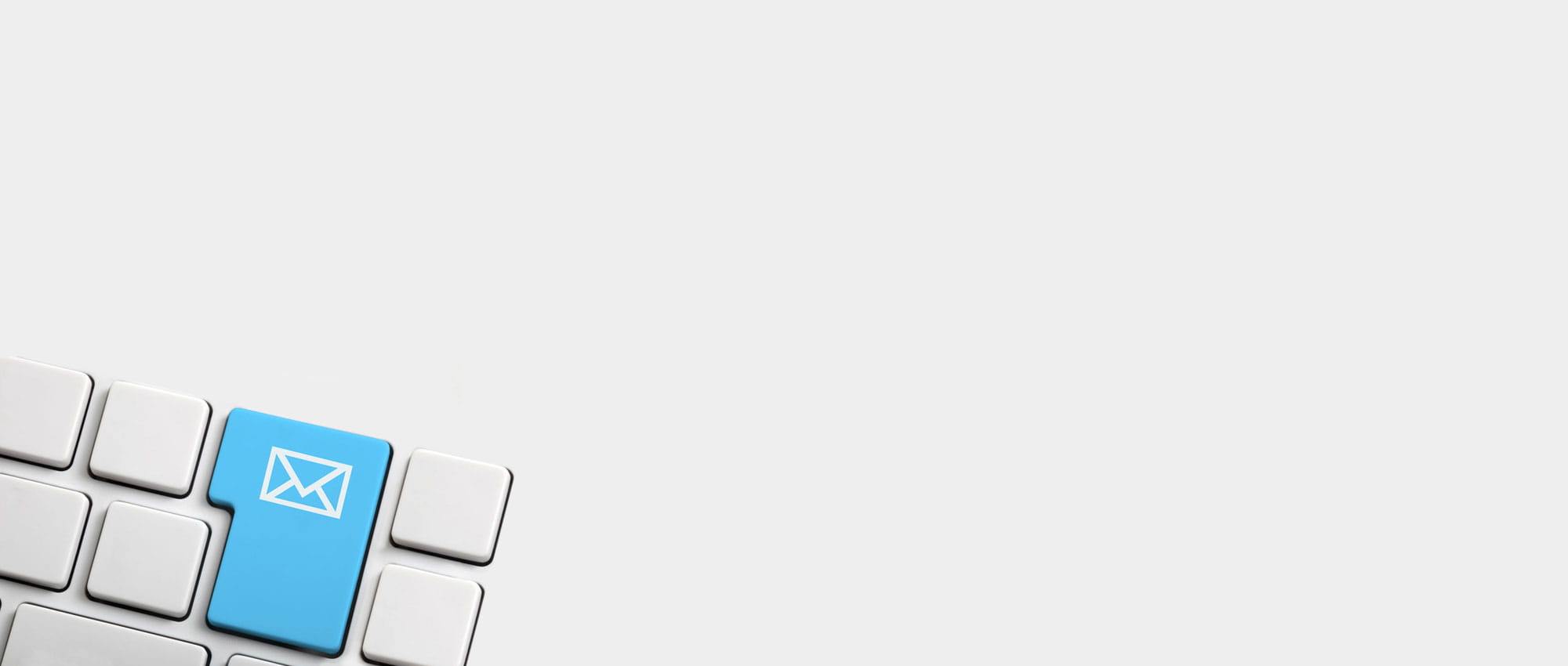 Press Subscription Service
You can subscribe to the Freudenberg Sealing Technologies news alert service, bringing you the news as soon as they are published. You can always unsubscribe from this service.
Subscribe now!