Safe Grounding
Use eCON to Avoid Bearing Damage in Electric Motors.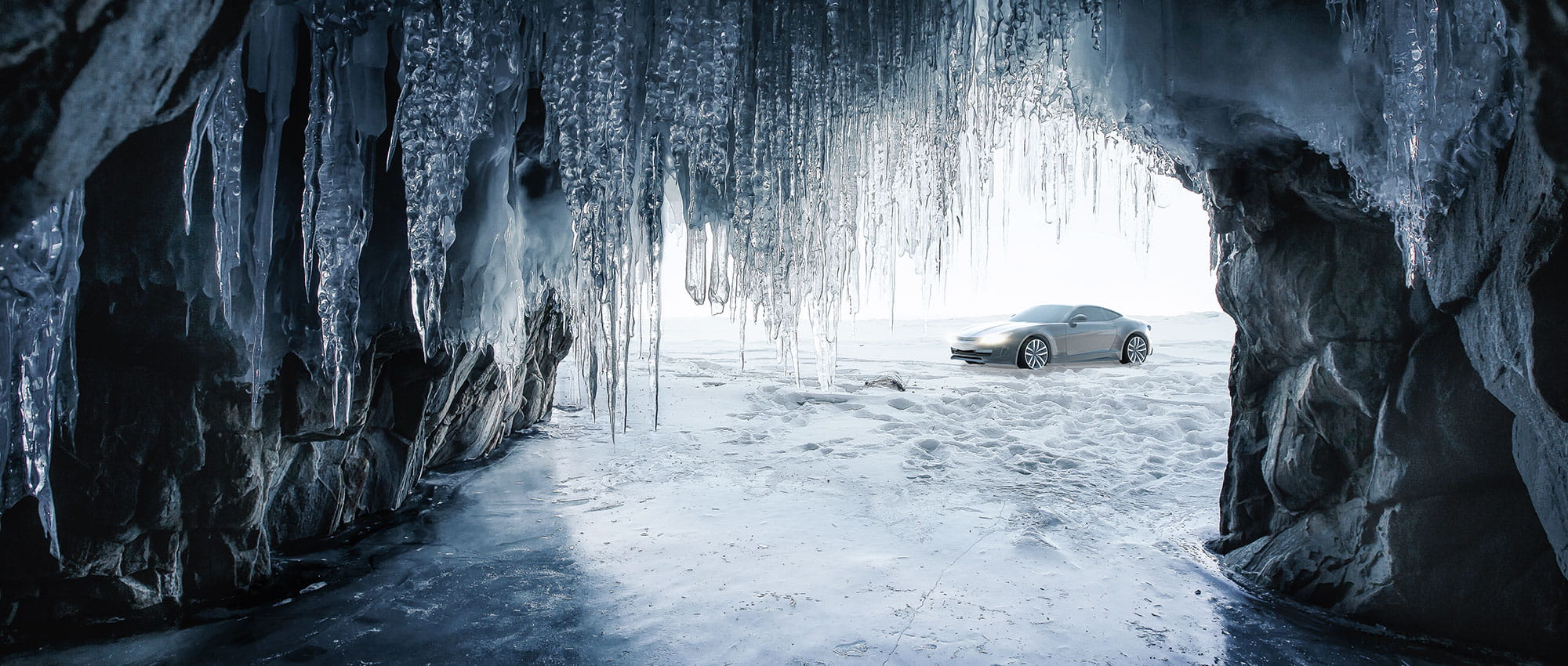 Passenger Car
Freudenberg Sealing Technologies (FST) Automotive, a market leader in the auto industry's technology, quality and service segments, offers a diverse portfolio of products to all the major automobile and commercial vehicle manufacturers worldwide. The portfolio includes a large assortment of seals ranging from our near frictionless dynamic seal, Levitex, to static sealing solutions suited for even the harshest conditions.
As battery, fuel cell, charging and hybrid technology emerge, so does the growth in our product offerings. To meet the demands of these new systems, FST is now prepared and ready ready to support solutions that extend outward from sealing. The electrification of the vehicle creates potential needs for electromagnetic interference shielding and pressure management. For this, we now offer a wide array of EMI shielding plastics and DIAvent®, respectively. The list of our innovations is constantly growing in the fields of battery, fuel cell, e-powertrain, power electronics, engines, transmissions, suspensions, steering systems, drivetrains, climate control, & conventional fuel systems.
All of this is made possible by our cutting-edge research, absolute perfection in manufacturing and outstanding customer service. We look forward to what we can create together!
The Future Begins Now
As an innovative partner to our customers, Freudenberg provides custom-engineered materials and technology expertise to resolve all of your E-Mobility challenges.
Our portfolio on components addressing thermal management, temperature and pressure control, power densities and service improve the safety, reliability and range of electric vehicles. Our DIAvent® component, for example, offers intelligent pressure management solutions for large batteries in electric and hybrid vehicles. Specially developed heat shields for lithium-ion battery systems prevent the heat from "propagating" to neighboring cells when cells malfunction. The patented nonwovens they contain reliably ensure bi-directional pressure compensation even under extreme conditions.
Dive into our interactive 3D animation to find solutions to your needs.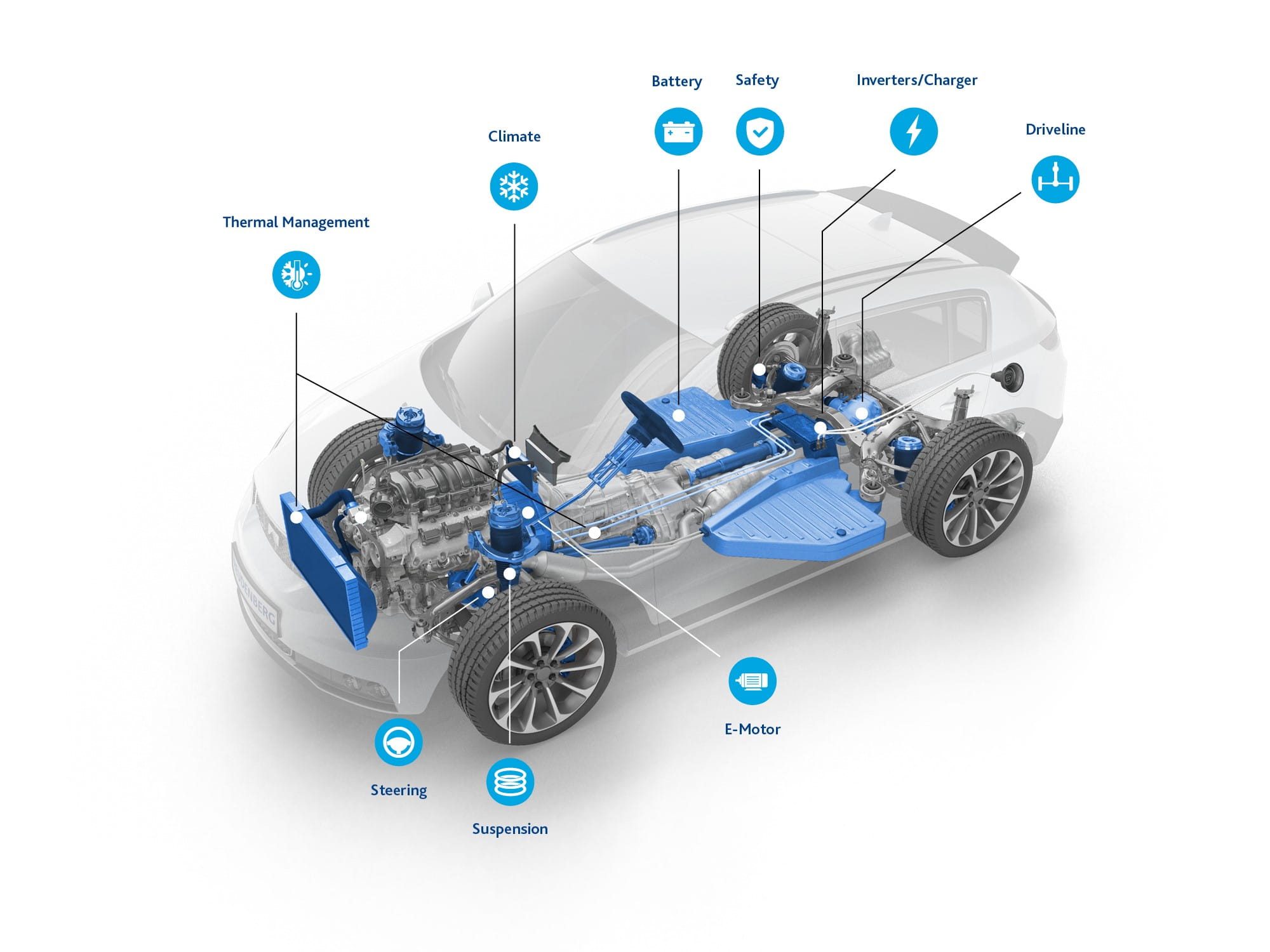 Steering & Suspension
Modern hydraulic and electric steering systems are real all-rounders: they make it possible for the driver to manage parking maneuvers with nothing but his little finger on the steering wheel. At the same time, the steering conveys a feeling of security, stability and road safety while driving at a high speeds. Steering seals from Freudenberg Sealing Technologies make an important contribution to this and set the direction for the future.
When it comes to seals for steering systems, the sealing specialist focuses all of its activities on friction minimization, efficiency, a long service life and maximum installation safety. Whether steering bellows, end-stop dampers, Simmerrings on the rack or in valves – steering seals from Freudenberg Sealing Technologies have been optimally designed for the specific characteristics of the individual component group and drive technology.
Yet there's more to stability and safety than smooth and safe steering. The fine art of chassis design consists of harmonizing dynamics, stability and comfort. Potholes can be smoothened out and bumps are no longer an obstacle to safe driving and comfort. Friction-minimized chassis seals from Freudenberg Sealing Technologies make an important contribution to this: the lower the friction value in the bumper seal, the more precise the chassis design. This principle applies to passive and active chassis systems in equal measure.
The basis of this high-precision work is Freudenberg Sealing Technologies' unique material know-how. The right seal for any chassis: whether in tropical heat or Siberian cold – Freudenberg Sealing Technologies has a reliable and durable material solution for any climatic challenge, e.g. specifically developed low-temperature materials. A network of development and production centers in Europe, America and Asia ensure our products' availability for customers all over the world.
Below you will find several applications we provide products for. To learn more about what products we have, please contact us.
Linkage
Gears
Pumps and Electronic Assistant Systems
Columns
Shock Absorbers and Struts
Level Control