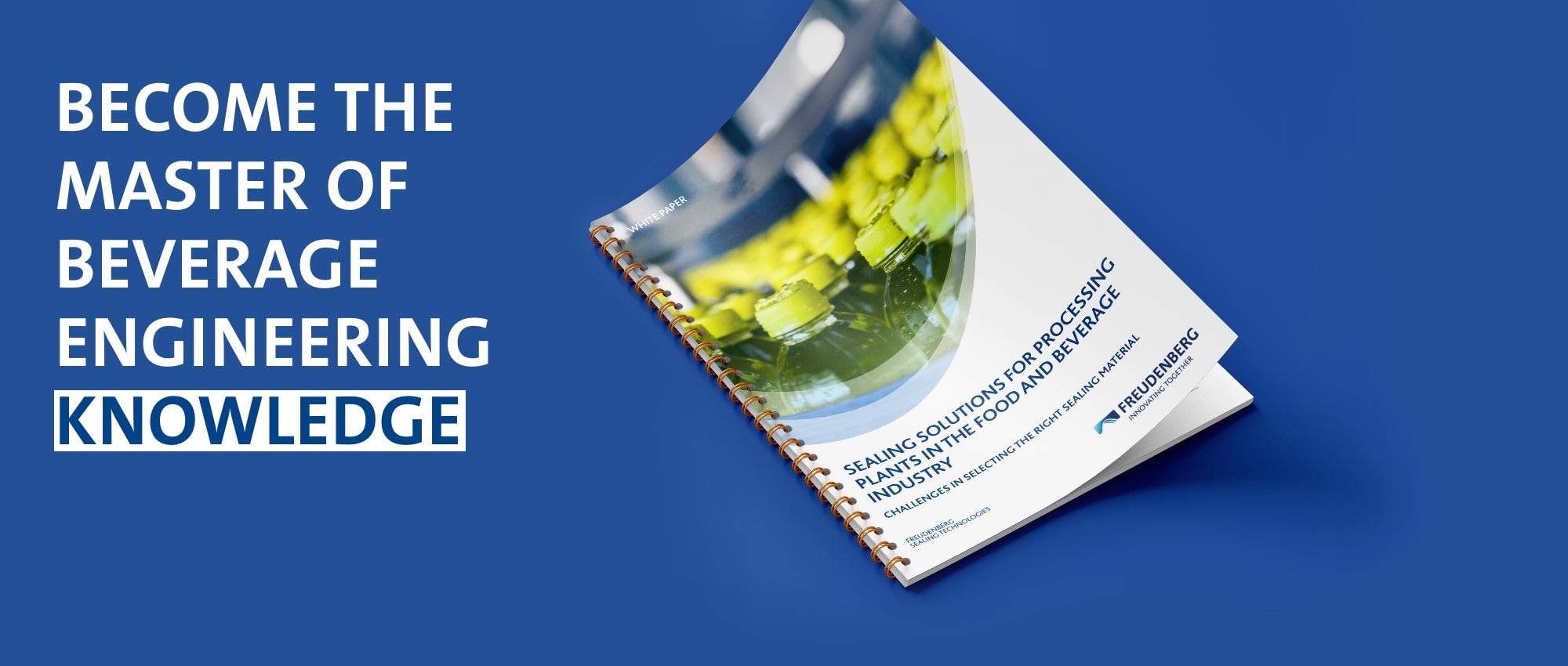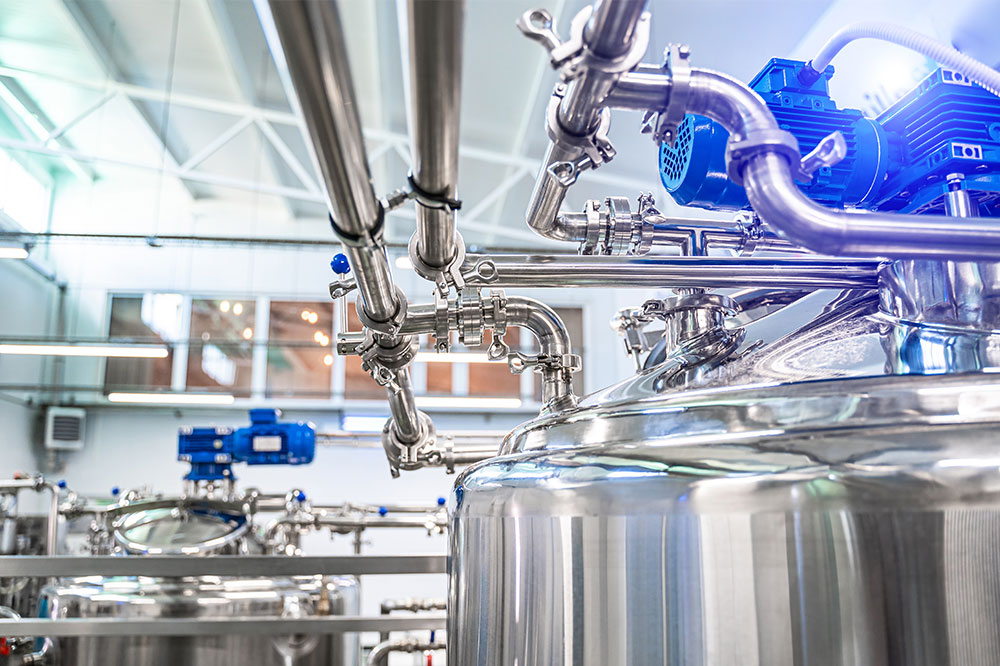 The Challenge: Hygienic Design
Product quality and safety for the consumer are essential for the production of sensitive goods, such as foods, beverages and pharmaceuticals. In order to fulfill these strict purity demands, it is one of the most important challenges for food and beverage companies to identify seals that comply with the so-called Hygienic Design Standards.
These include different aspects, such as industry- and country-specific legal regulations (FDA, NSF 51, 3-A® Sanitary Standards, GB 4806 & GB 9685, EU (Reg.) 1935/2004 etc.), the prevention of dead spaces, a comprehensive cleaning of the application and plant and many more.
Our Hygienic Product Line
Hygienic Pressure Seal
Unique and innovative combination of premium elastomers Fluoroprene® XP or EPDM and high-performance PTFE Quantum®
Flat contact surface to the process medium prevents dead spaces
Secure fit and minimum contact surface with the medium
Low friction, reduced wear and increased service life
Suitable for high pressures up to 150 bar
Good dry running properties
High media and temperature resistance
Sealing materials have all key approvals for the food and beverage industry, like for example FDA or EU (Reg.) 1935/2004 and 10/2011
Hygienic Forseal
Combination of a groove ring made of PTFE Quantum® , which is activated by a pressure ring made of Fluoroprene® XP or EPDM
Replacement of the conventional stainless steel spring with resulting dead space by an elastomeric contact pressure element
Flat contact surface to the process medium
Good dry running properties
High media and temperature resistance
Mounting in undivided installation space possible
Customized variants available, for example a double seal and an anti-rotation device
Seal materials have all key certifications for the food and beverage industry
Hygienic Usit®
Suited for screw connections with direct product contact in open and closed manufacturing processes
Prevention of germ formation and contamination under the screw head
EHEDG certified (Type EL Class I AUX)
Optimally matched screw, cap nut and usit composite
Elastomer bead made of premium sealing materials (70 EPDM 291, 75 Fluoroprene® XP 45 or 70 EPDM 253815) that have all key approvals for the food and beverage sector, such as FDA or 3-A® Sanitary Standards
Radiamatic® HTS II 9539 VL
Specially developed radial shaft seal for applications in the process industry made of high-performance PTFE
Dead space free version
Advanced sealing lip enables hygiene and purity
Clamping ring technology makes secure fit possible
Good dry running properties
Good wear resistance and low friction
High media and temperature resistance
Sealing materials that come into direct contact with the process medium have all key certifications for the food and beverage sector, e.g. FDA, EU (Reg.) 10/2011 or 3-A® Sanitary Standards
Shaft Seal
Specially developed customized designs for the strict demands of the process industry
Easy assembly in the application
Durability, low friction and high temperature resistance
Premium seal materials that comply with the industry-specific legal requirements, e.g. FDA, 3-A® Sanitary Standards or EU (Reg.) 1935/2004
Radial Seal for Seat Valves
Sealing of two process media from each other
Separation of the dynamic and static functions and thus independent and optimal adjustment of the sealing function
Reduced volume of the elastomer and displacement spaces minimize the temperature dependence of the seal
Good wear resistance and low friction
Sealing materials comply with the relevant industry-specific legal regulations
Butterfly Valve Seal
Compression only in the areas required for sealing
Reduced mechanical stress in the seal
Better hygienic behavior, as fewer cracks occur
Longer service life
Excellent resistance to aggressive media and extreme temperatures
Wide range of materials (e.g. HNBR, EPDM or Fluoroprene® XP) that comply with the industry-specific legal requirements, such as FDA or EU (Reg.) 1935/2004
Clamp Seal with Support Ring
Designed for flanges according to ISO 2852 and DIN 32676
Defined compression during installation due to the integrated support ring
Prevents destruction of the sealing ring by overpressure
No projections or recesses, but a surface flush with the product to avoid dead spaces
Different sealing materials available (e.g. VMQ, EPDM or Fluoroprene® XP) that have the industry-specific approvals, like for example FDA, 3-A® Sanitary Standards or EU (Reg.) 1935/2004
Aseptic O-Ring
Available for aseptic flange connections according to DIN 11864
Dead space free
Precise customized O-Ring calculation possible
Flush termination with the inside pipe diameter
Easy assembly in the application
Wide range of materials that offer very good chemical resistance and comply with the relevant industry-specific legal regulations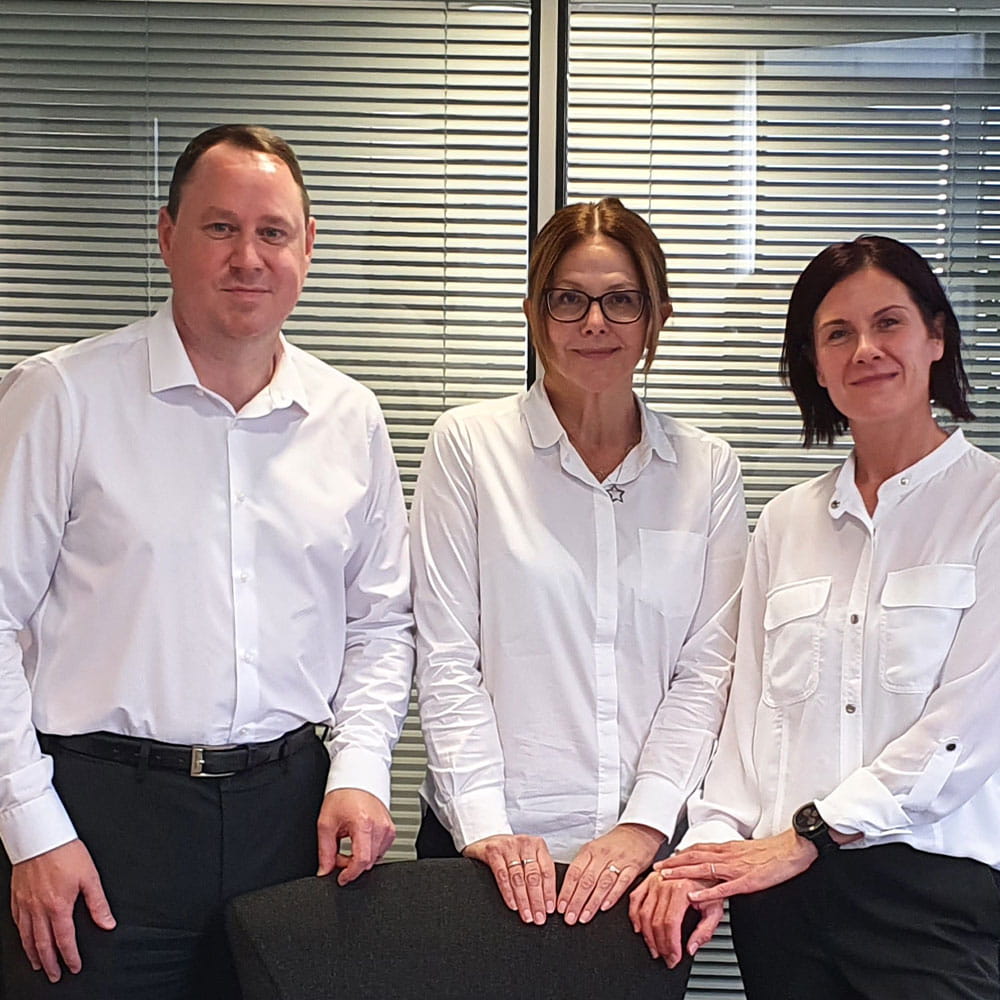 What Makes Us the Right Partner for You
Our Competences at a Glance
Development expertise for premium elastomers and plastics with the relevant approvals and according to the market requirements as well as in-house test laboratories as part of our

Material Competence

Partnership developments, comprehensive product- and material-know-how, logistic services as well as market-specific online tools as part of our consulting and

Service Competence

Customer-specific and hygienic seals and FEM-Analysis as part of our

Design Competence

Worldwide production possibilities and our Freudenberg Xpress® service as part of our

Manufacturing Competence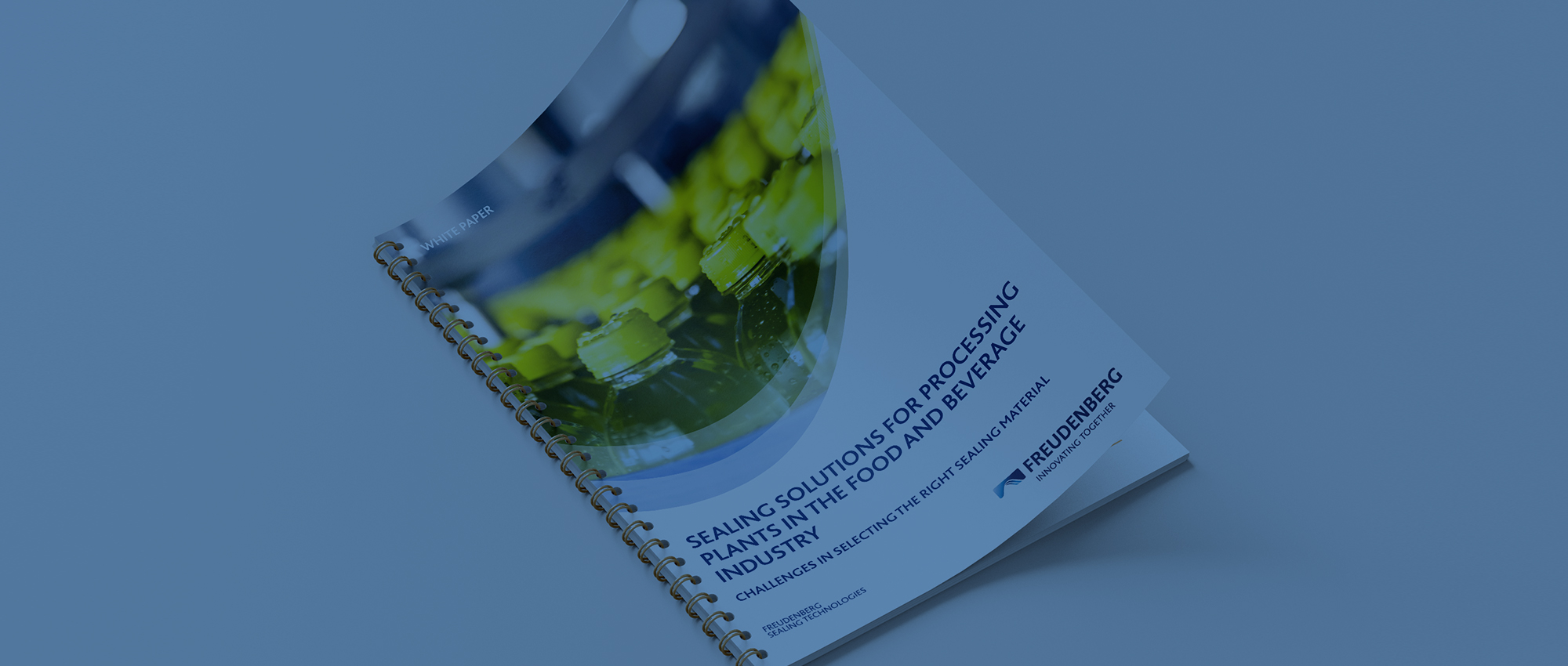 The Bundled Expertise
of everything you need to know about sealing materials in the food and beverage industry
Download free Whitepaper