First-Hand News?
Obtain news and background information about sealing technology, get in touch with innovative products – subscribe to the free e-mail newsletter.
Special Sealing Products
Special Sealing Products are customized solutions with special geometries or application requirements. As they are always individually designed and produced, you need a sealing solutions expert with excellent material, product and application know-how. Freudenberg Sealing Technologies is the top innovator in the field, providing you with the maximum technical competence in consulting, engineering and manufacturing.
Rubber Diaphragm Pump Seals - a Versatile Design Element
Count on Freudenberg for Quality, Reliable Solutions in Nearly Every Application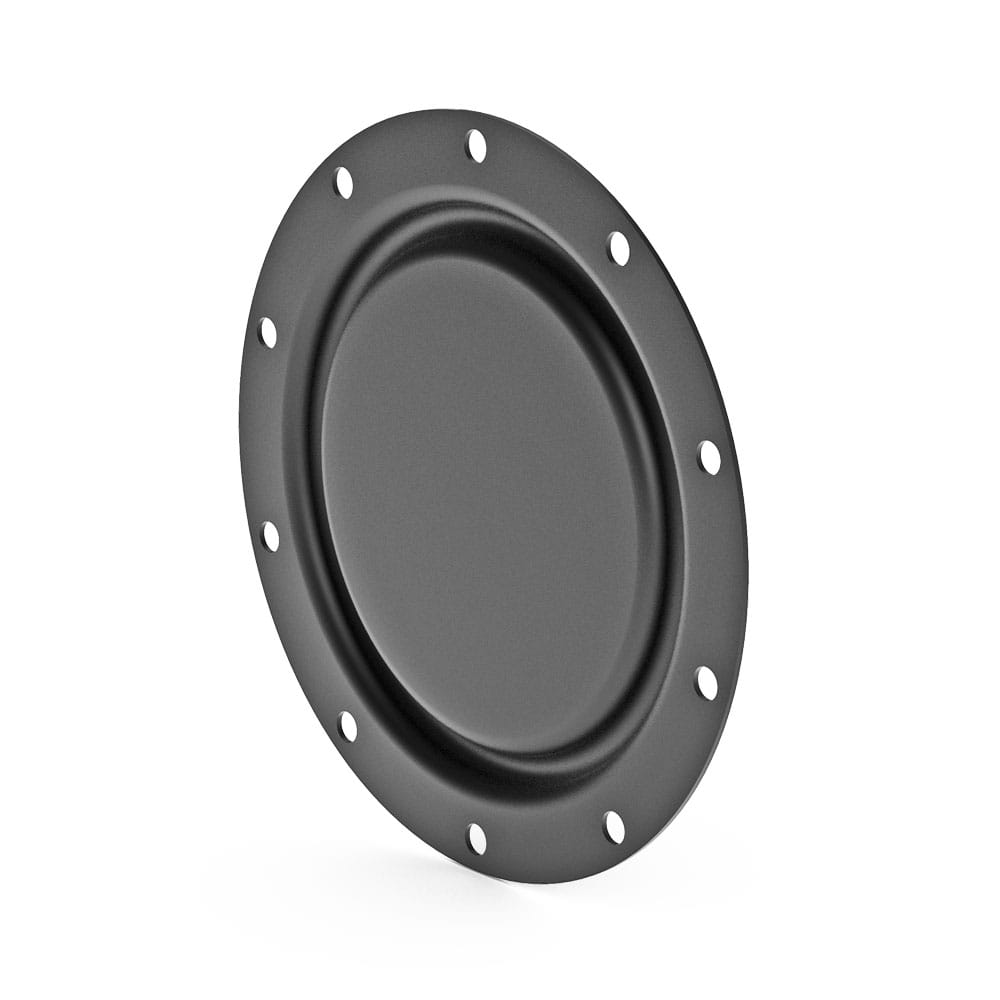 Diaphragms may be used in an array of applications, including pumps, actuators, hydro-accumulators, valves, and regulators. Freudenberg has the expert engineering and materials expertise to provide the high performance diaphragms your equipment demands, in standard or custom-designed sizes and formats for any application. Our teams have been directly involved in the development and growth of the diaphragm industry, and we bring that expertise to every customer collaboration.
Trust Freudenberg for the complete range of products plus the global service and expertise your business deserves. Diaphragms made from elastomeric materials provide specialized sealing solutions for virtually any industrial sector and can fulfill the following basic functions:
Pump function
Control or switching function
Accumulation or separation function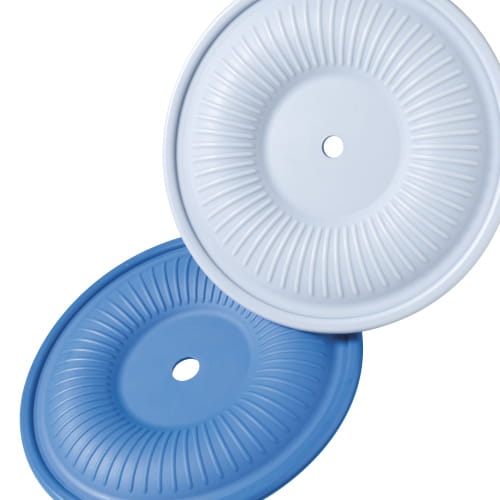 Expert Diaphragm Design and Engineering
Freudenberg puts the best engineers in the industry to work for you, with more than 50 years of experience in designing and manufacturing elastomer diaphragms with fabric reinforcement, different types of inserts, and PTFE foil coating. From our leadership at the emergence of the diaphragm industry through our continued growth and experience, Freudenberg has become the market leader in Europe for diaphragms and runs global operations. We offer extensive design support (including simulation capabilities - FEA) and testing facilities to ensure high quality, reliable diaphragms for your applications.
Leadership in Design
Freudenberg excels in diaphragm design, with engineers experienced in designing the optimum part for the application and selecting the diaphragm styles and materials that will work best. We also offer the opportunity for you to collaborate directly with Freudenberg experts at your site at any point during the product development process, enabling you to gain competitive advantages from our expertise.
Freudenberg experts can discuss innovations, products, and advancements, and will share their insights on mechanical seal considerations, rubber and fabric selection, diaphragm styles and construction, and other factors specific to your custom diaphragm needs.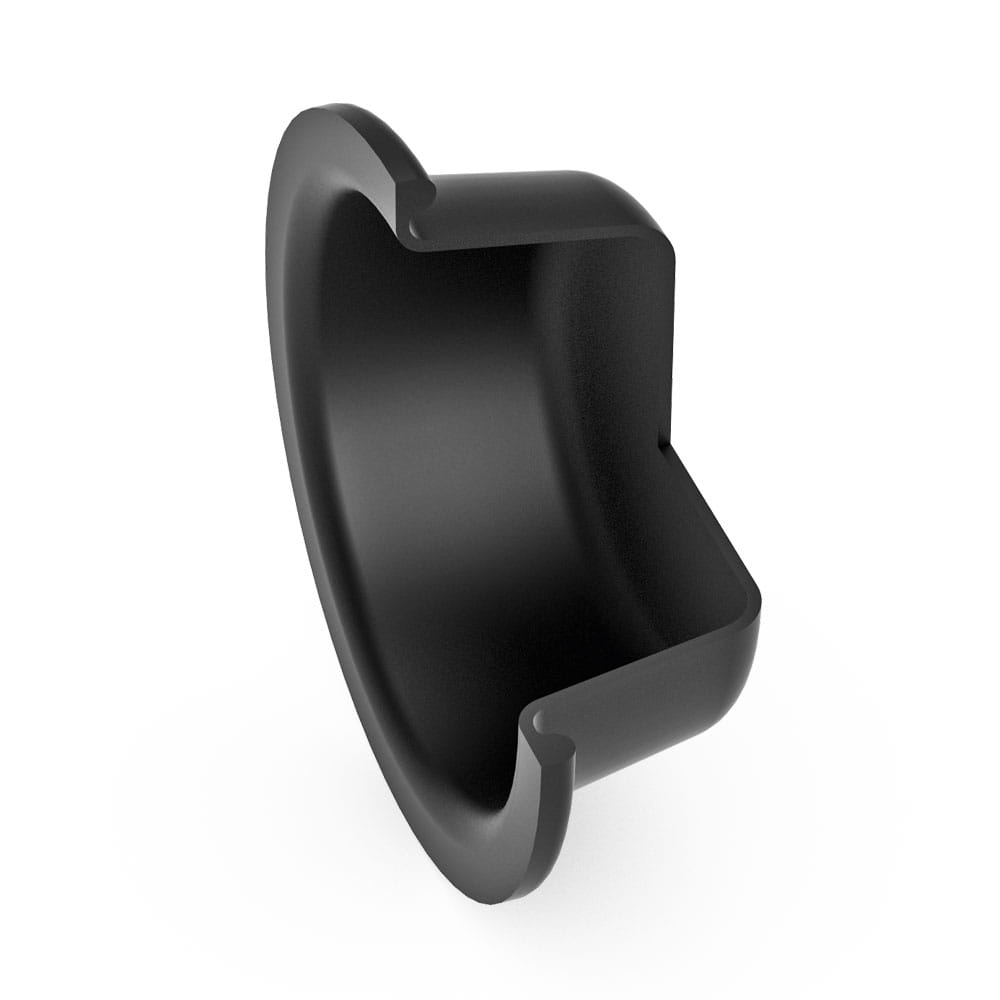 In-House Testing and Validation
At our in-house application test facility, we are able to design and test custom diaphragms, accurately assessing and verifying product behavior during the development. We offer a range of comprehensive tests including flow tests, consumer good life-cycle testing, and heat age or accelerated life-cycle testing, and we custom-design tests to meet customer specifications. Freudenberg diaphragms are manufactured from compounds certified for use in specific applications, helping to ensure that your products will comply with local, national, and international standards.
Certifications Include:
FDA, KTW, ACS, USP Class VI, UL157, NSF 51, 3A (Sanitary), DVGW (German Technical and Scientific Association for Gas and Water) approval according to the norm DIN EN 549 for elastomers and fabric (NBR and FKM for gas applications in combination with different types of fabric).
With more than 600 conventional elastomer blends, we provide one of the world's largest materials offerings, covering virtually all standard elastomers, including NBR, CR, VMQ and EPDM. We also utilize high-performance elastomers such as CIIR, ECO, FKM, CSM, HNBR, FVMQ and FFKM.
We have materials which conform to industry-specific application standards or are approved by original equipment manufacturers (OEMs).
In the processing industry, diaphragms are mostly found in actuators, fittings, hydraulic accumulators, pumps, compressors, valves and regulators in the food industry.
Our Products in Detail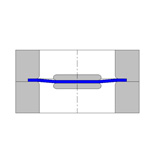 Flat Diaphragms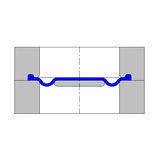 Convoluted Diaphragms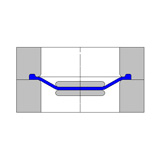 Dished Diaphragms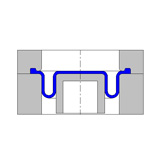 Rolling Diaphragms
Related Documents
Composite diaphragms
The main technical features of composite diaphragms consist of elastomer material (flexibility and tightness), PTFE Foil.

TPU Diaphragms
Freudenberg thermoplastic polyurethane (TPU) diaphragms are manufactured from compounds certified for use in specific applications, helping to ensure that your products will comply with local, national, and international standards.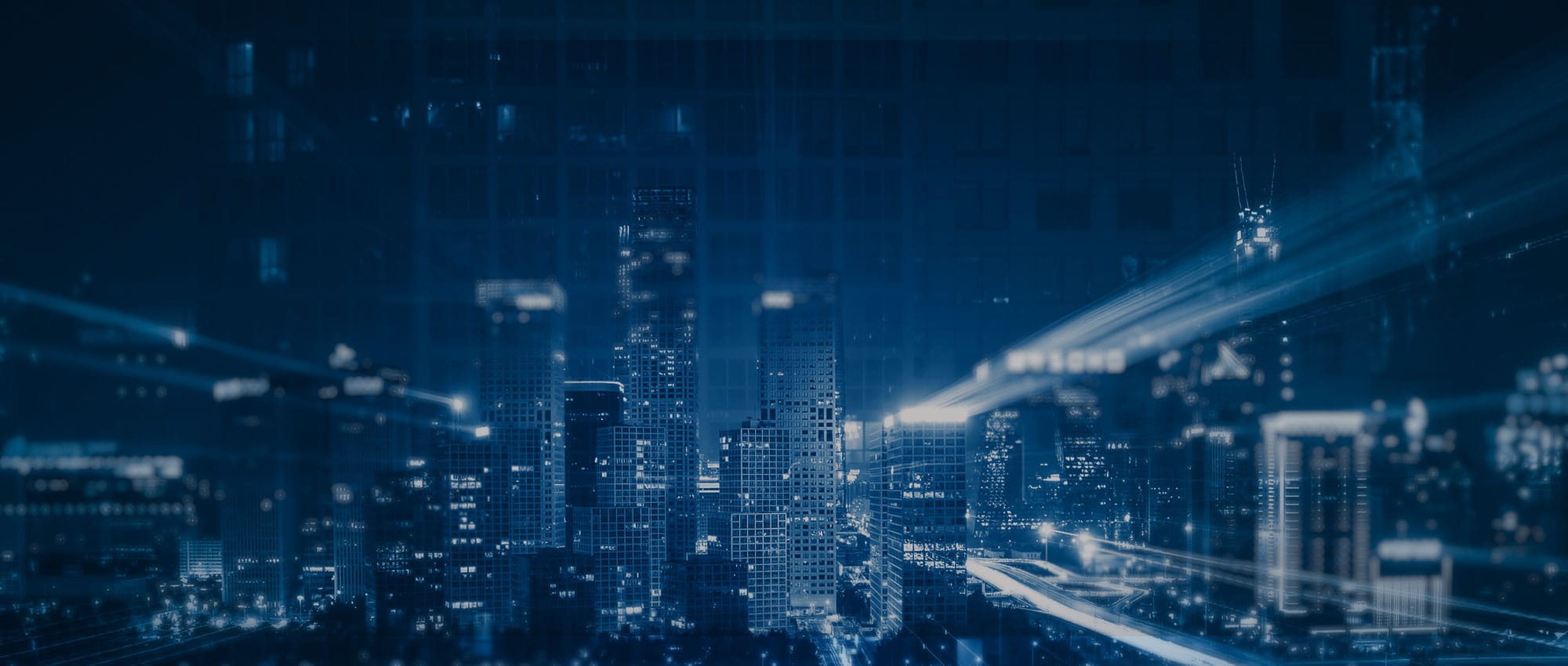 Join Us!
Experience Freudenberg Sealing Technologies, its products and service offerings in text and videos, network with colleagues and stakeholders, and make valuable business contacts.
Connect on LinkedIn!