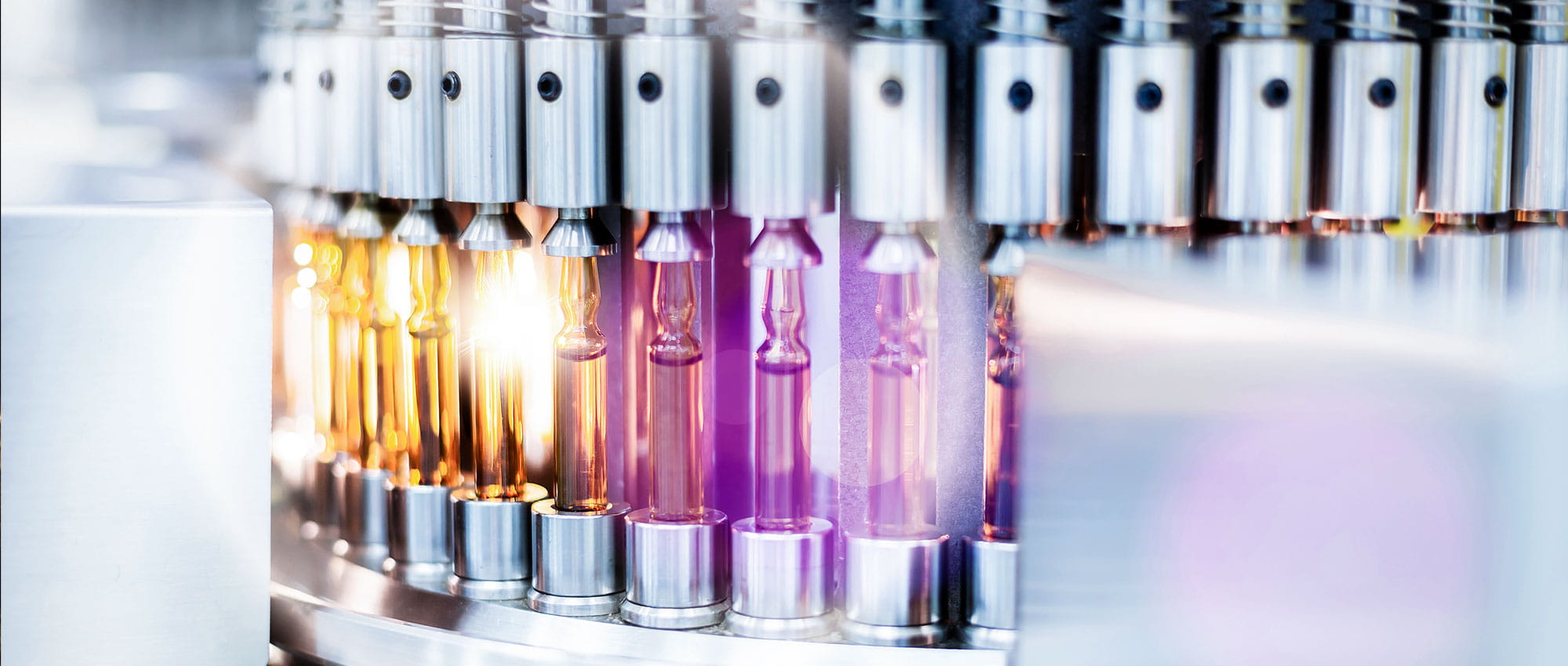 Hygiene and Process Reliability
Your Partner for Sealing Solutions in the Process Industry
Cleanliness, hygiene, conformity and durability – the process industry poses a variety of challenges to seals. They must have a high degree of purity and comply with hygienic design standards. At the same time, the requirements of industry- and country-specific standards, such as USP Class VI, NSF, FDA and GB, apply. However, conformity with the standards mentioned does not suffice. The sealing materials must also withstand aggressive media such as CIP/SIP cleaning agents, greases, aromas or chemicals and extreme temperatures. Freudenberg Sealing Technologies has accepted this challenge and developed sealing solutions tailored to the requirements of the food, beverage, pharmaceutical and chemical industries.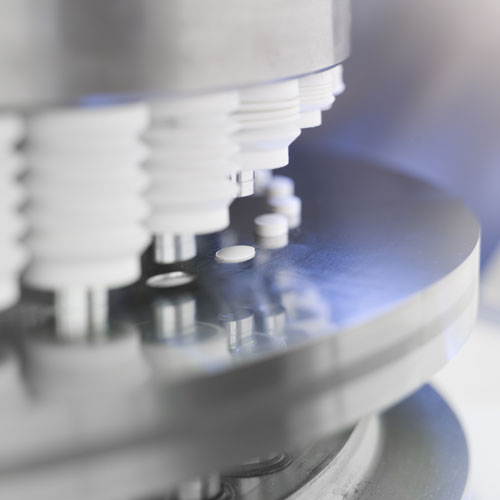 Pharmaceutical Processing Seals
Sealing Solutions for the Pharmaceutical Industry
Because the synthesis of pharmaceuticals in the pharmaceutical industry does not produce any unwanted by-products or allow germs to enter the product, the purity requirements for the process and the product are particularly high. This requires sealing solutions that reliably prevent contamination and can come into contact with the product without having to worry.
The pharma industry consists of many different applications and processes, all of which have individual requirements. The manufacture of finished pharmaceuticals, for example, requires very good chemical resistance of sealing materials to various educts and solvents. Very low temperatures can occur in the production of vaccines or proteins and in the separation of blood, which requires hygienic seals that are very resistant to cold temperatures. These and many other requirements present sealing solutions in the pharmaceutical industry with new challenges every day.
Uncompromising Hygiene and Durability
With a steadily growing population, pharmaceuticals and vaccines are becoming increasingly important. The substances used are also becoming more and more complex. Freudenberg Sealing Technologies offers high-performance sealing solutions for tablet presses, pumps, mixers and much more. Material developments such as Fluoroprene® XP or Simriz® defy extreme operating conditions and support clean processes. The materials portfolio for the pharmaceutical industry includes a wide range of materials conforming to USP Class VI, as well as machined seals made of the original materials, including all approvals. Internal extractable studies show that Fluoroprene® XP, Simriz® and some EPDM materials have very low extractable contents, which makes them particularly well suited for direct contact with pharmaceuticals.
Product developments such as the Hygienic Usit® ring reliably ensure a seal free of dead space and a high degree of hygiene in the manufacture of pharmaceutical products. In addition, clamp seals according to ISO 2852 and DIN 32676, available in various certified materials, provide a secure pipe connection. Inflatable profiles ensure that plant containers and doors are protected against the ingress of germs.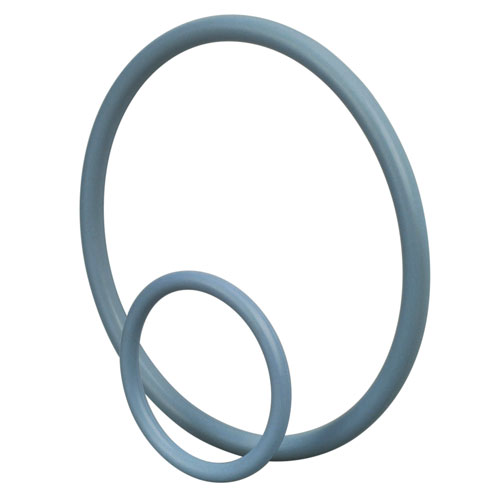 High-Performance Materials
Freudenberg Sealing Technologies offers a broad product portfolio of premium materials for use in pharmaceutical applications. The universal material Fluoroprene® XP is ideally suited for use with CIP/SIP cleaning processes. It is resistant to various flavors, essential oils, non-polar and polar media and can also withstand gamma radiation disinfection. In-house extractable studies prove its above-average purity on the basis of a negligibly low proportion of migrated substances.
In addition, the two variants 75 Fluoroprene® XP 41 and 85 Fluoroprene® XP 43 conform to USP Chapter 87 and 88. The FFKM material 75 Simriz® 494 is also an ideal candidate for the pharmaceutical industry due to its temperature and media resistance, excellent purity and legal compliance.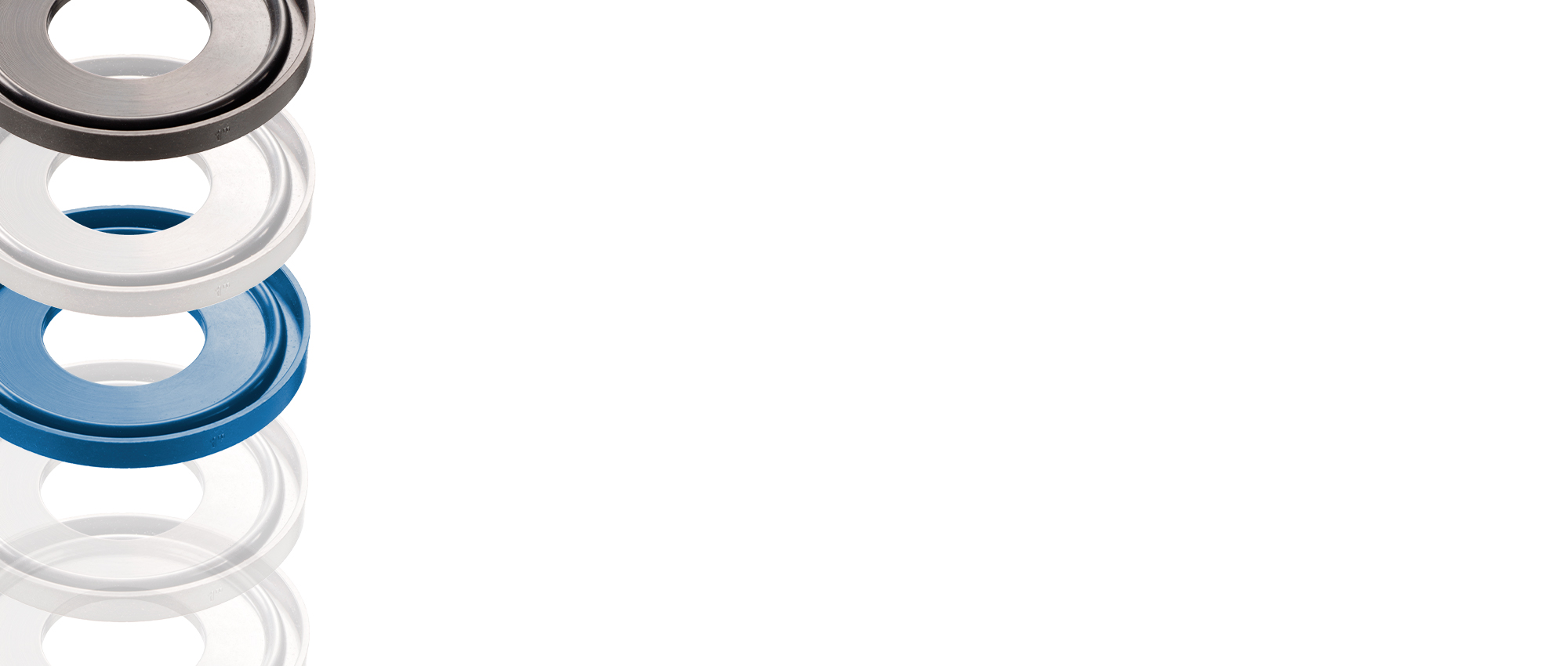 Clamp Seals
• Portfolio consisting of five high-performance materials with international approvals
• Made in Europe
• Standardized and customized dimensions
• Good elasticity and easy assembly
Explore more!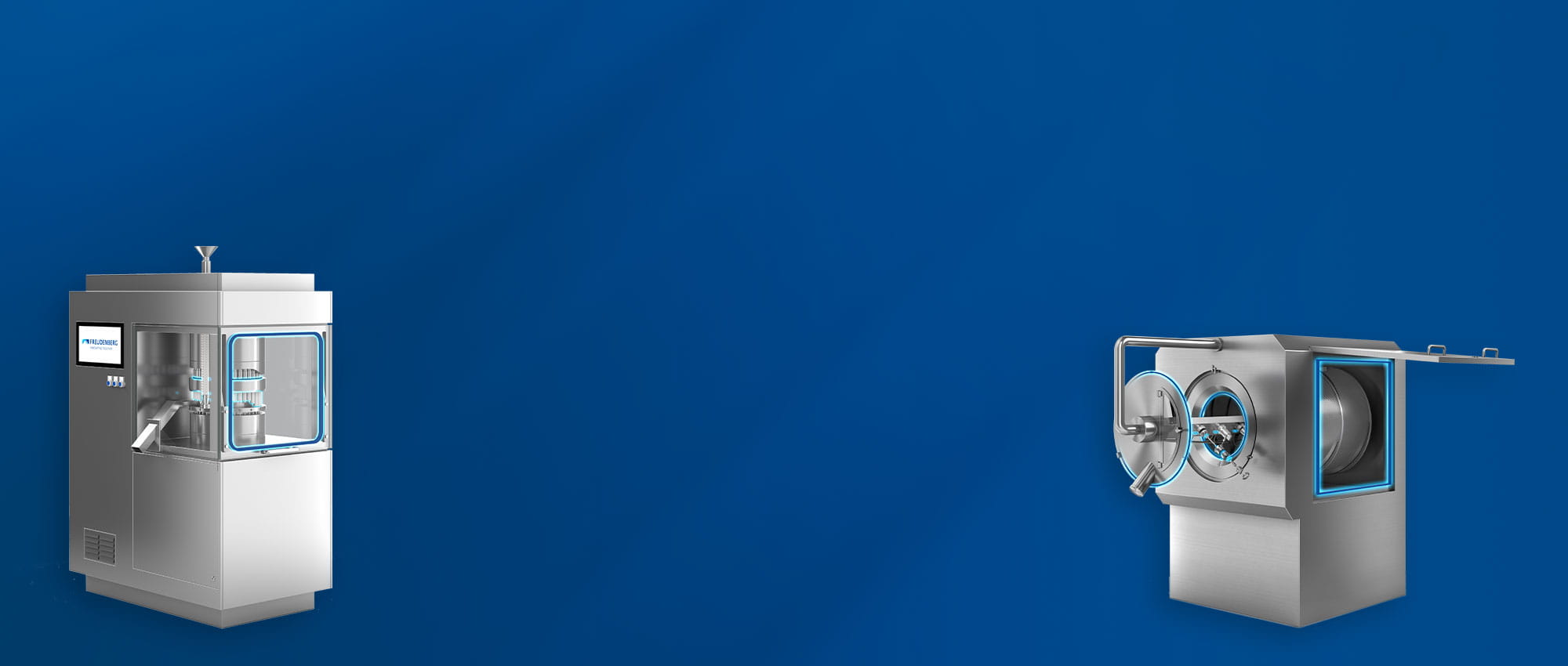 3D Animations
Discover our innovative sealing solutions for tablet presses
and coaters in the new 3D animations!
Explore now!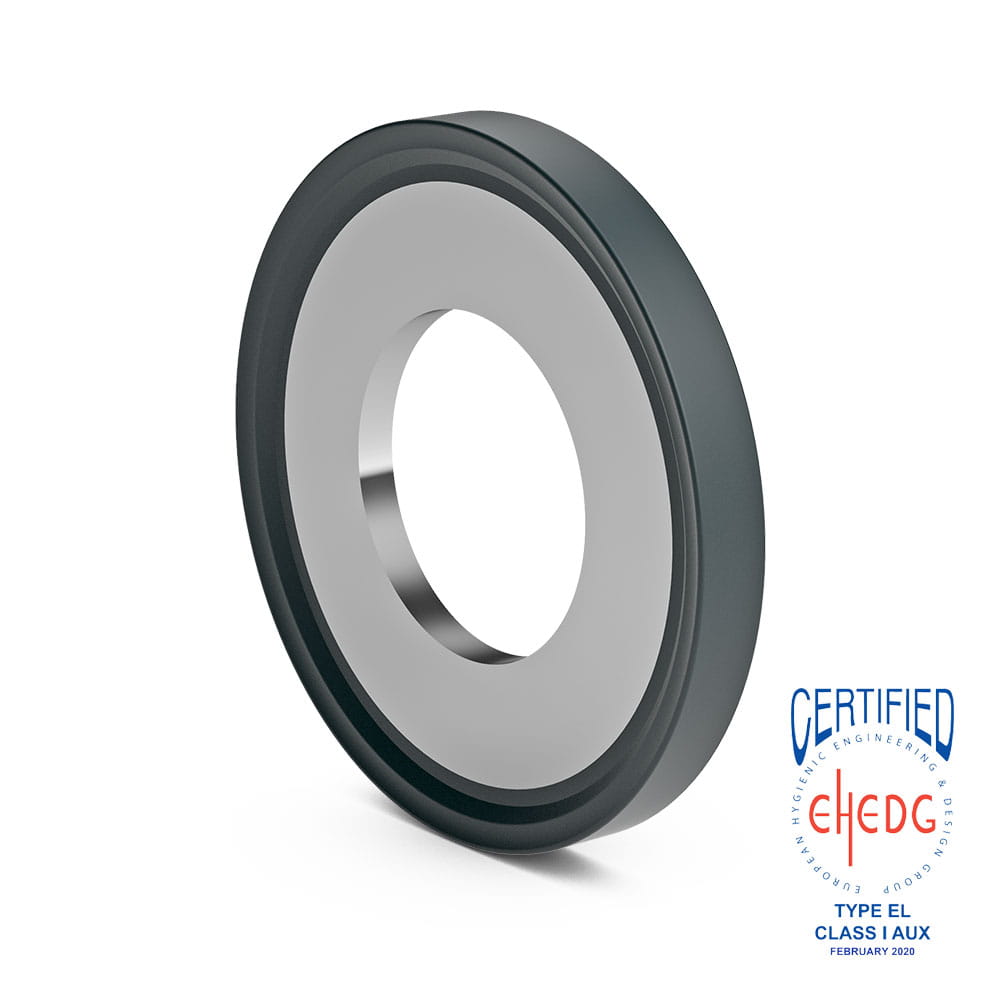 Hygienic Usit® Ring
The Hygienic Usit® sets new purity standards in open and closed manufacturing processes. Metal washers, which are not food compliant due to a lack of hygiene, can be completely replaced. The elastomer sealing bead ensures a seal free of dead space and is available in three tested and exclusively approved materials. Both the white 70 EPDM 253815 and the black 70 EPDM 291 can be used in the pharmaceutical industry. For more demanding applications, we offer a variant made of the universal material 75 Fluoroprene® XP 45.
Open the 3D view
Clamp Seals
Clamp seals from Freudenberg Sealing Technologies are "Made in Europe" and ensure fast and particularly secure pipe connections in plants that are operated continuously. They are particularly easy to install and simple to disconnect. The dimensions are standardized according to DIN 32676, so the hygienic seals are standardized and therefore highly economical and available from stock. We will also be happy to develop customized solutions for you. Freudenberg Sealing Technologies recommends 70 EPDM 291 (black), 70 EPDM 253815 (white), 75 Fluoroprene® XP 41 (light blue), 70 VMQ 117055 (transparent) peroxide cross-linked and 70 VMQ (transparent) platinum cross-linked as materials for the pharmaceutical industry.
Open the 3D view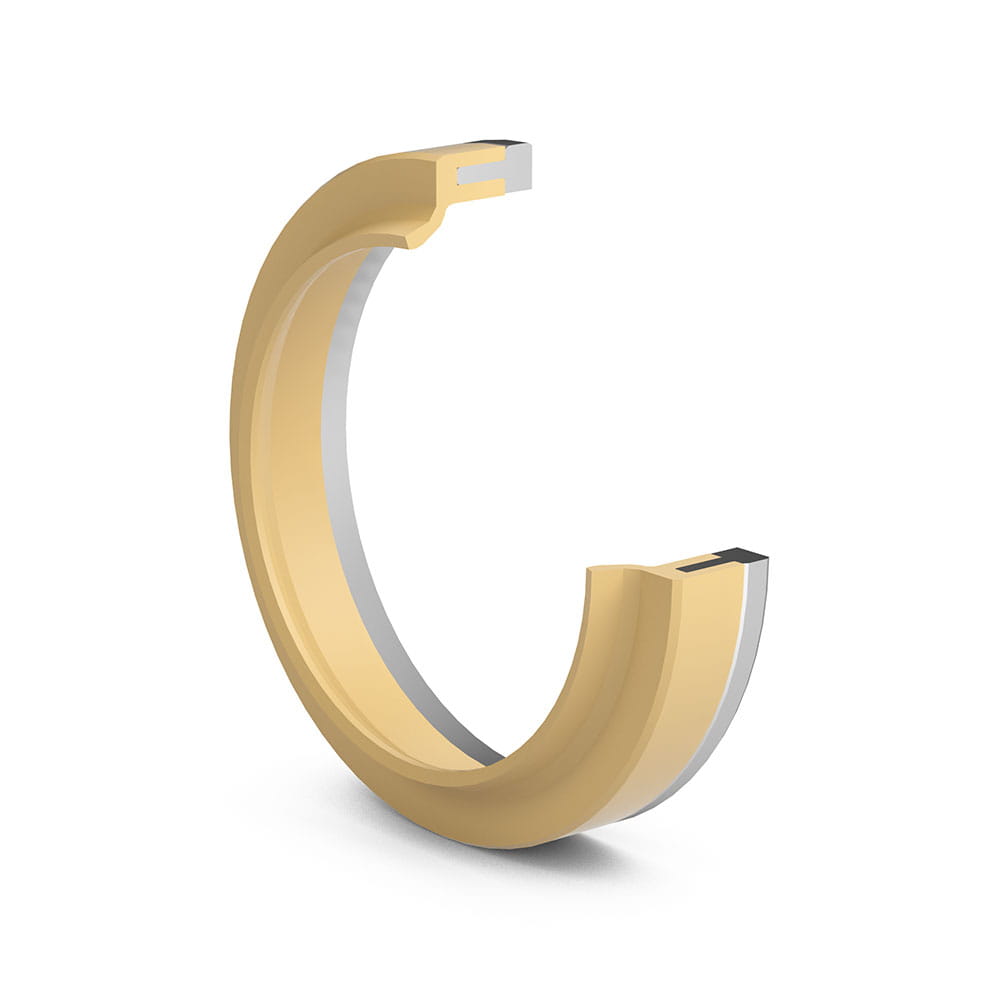 Radial Shaft Seals
The Radiamatic® HTS II 9539 VL, with its sealing lip in front to achieve no dead space, is the perfect solution for the particularly high requirements of purity and sterility in the pharmaceutical industry. It also performs well thanks to its wear resistance and good dry-running properties. In addition, it has all relevant approvals.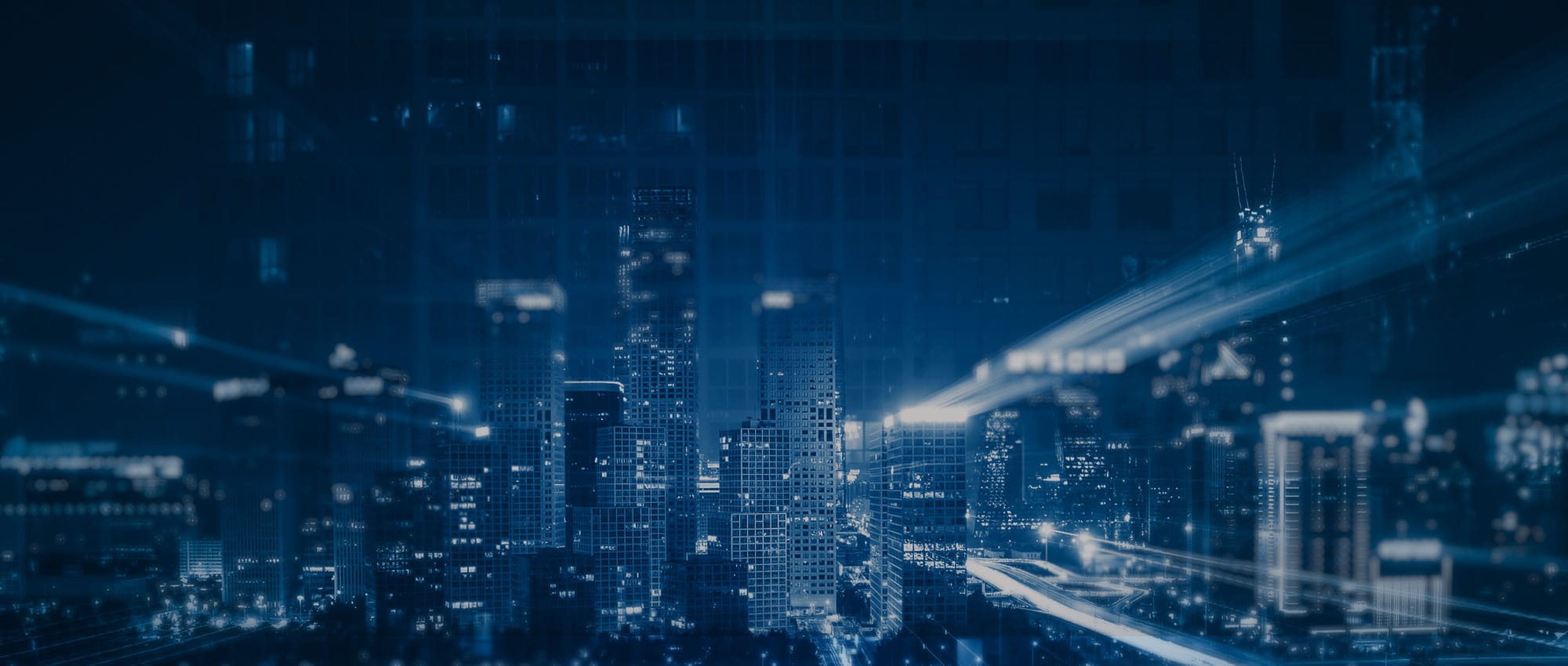 Join Us!
Experience Freudenberg Sealing Technologies, its products and service offerings in text and videos, network with colleagues and stakeholders, and make valuable business contacts.
Connect on LinkedIn!