First-Hand News?
Obtain news and background information about sealing technology, get in touch with innovative products – subscribe to the free e-mail newsletter.
Sealing Expertise for Green Hydrogen
Weinheim (Germany), June 29, 2022. With the outlook for green hydrogen production on an impressive rise, Freudenberg Sealing Technologies has applied its expertise in fuel cell sealing solutions to develop advanced sealing solutions for electrolyzers. By bonding its sealing materials to electrolyzer stack plates, the company now offers customers reliable, easy-to-install plate units designed to optimize sealing performance in aggressive electrolyzer environments.
Freudenberg's sealing experts have taken the lead in producing elastomeric gaskets that are overmolded on to composite and metal electrolyzer stack plates in a four-step process. Stack plates are used to separate the cells in a stack assembly; a crucial component of the plates are gaskets which prevent the leakage of gas into other parts of the electrolyzer. The company is using a portfolio of proprietary rubber-based gasket materials, including EPDM and FKM formulas, to address the unique performance requirements and electro-chemistries found in different types of electrolyzers. In addition, Freudenberg has developed material-specific bonding agents that are applied between the gasket and plate materials to ensure the sealing function is optimized.
Extensive material testing, along with advanced injection molding techniques, enable the company to produce high-quality, electrolyzer gasket-plate units that are easily transported to, and installed at, customers' production sites.
Electrolyzers in Demand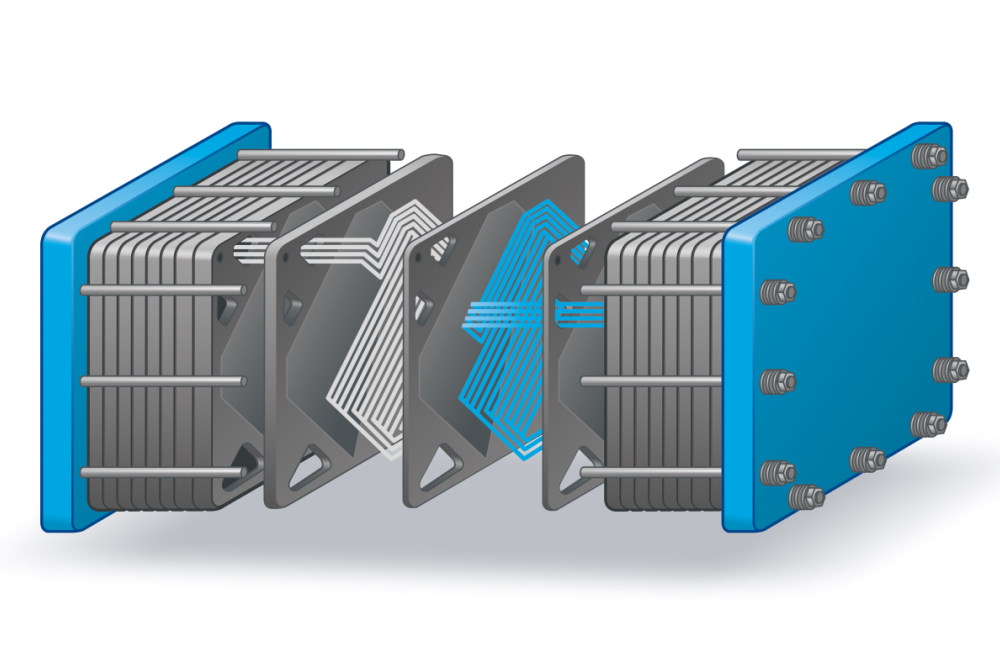 "As manufacturing industries make strides in moving toward mass green hydrogen production, our ambitious goal is to support demand for high-capacity electrolyzer gaskets by 2023," said Robert Lidster, Technical Director, Gaskets Division, Freudenberg Sealing Technologies. "For years we have been successfully sealing fuel cell systems. While these do not operate at the pressure and temperature extremes found in high-density electrolyzers, they have provided us with a complete understanding of what is required to seal these aggressive environments over a very long lifecycle. Our electrolyzer customers are benefitting from this expert knowledge."
Most hydrogen that is produced today uses fossil fuels. Electrolysis is the only feasible option for producing green hydrogen: The process uses electricity to split water molecules into oxygen and hydrogen gas ions through an electrolyzer system. The hydrogen ions can be used as hydrogen fuel, or recombined with oxygen to create oxyhydrogen gas, which is used in industrial welding and other applications.
But with ambitious, industrial emissions goals quickly emerging, green hydrogen produced via electrolysis will triple in the years ahead, with the major transition starting in 2030, said Artur Mähne, global segment manager of Hydrogen Technologies for Freudenberg Sealing Technologies. "Many companies are now working on the manufacture of electrolyzers, the core of green hydrogen production. Along with established firms, we are seeing many new companies making their way into the market."
Today, green hydrogen accounts for about 1 gigawatt of power worldwide. Driven by the climate urgency and countries' commitments to net zero, the International Renewable Energy Agency (IRENA) estimates hydrogen to cover up to 12 per cent of global energy use by 2050. In addition to emission objectives, environmental regulations and investments in green hydrogen production are paving the way for this increase.
Despite their clean-energy promise, electrolyzers also face challenges, including the need to increase the power density of the stacks and to reduce system complexity and size. Freudenberg's sealing experts already have unique sealing solutions that will help with both.
Expertise that Makes a Difference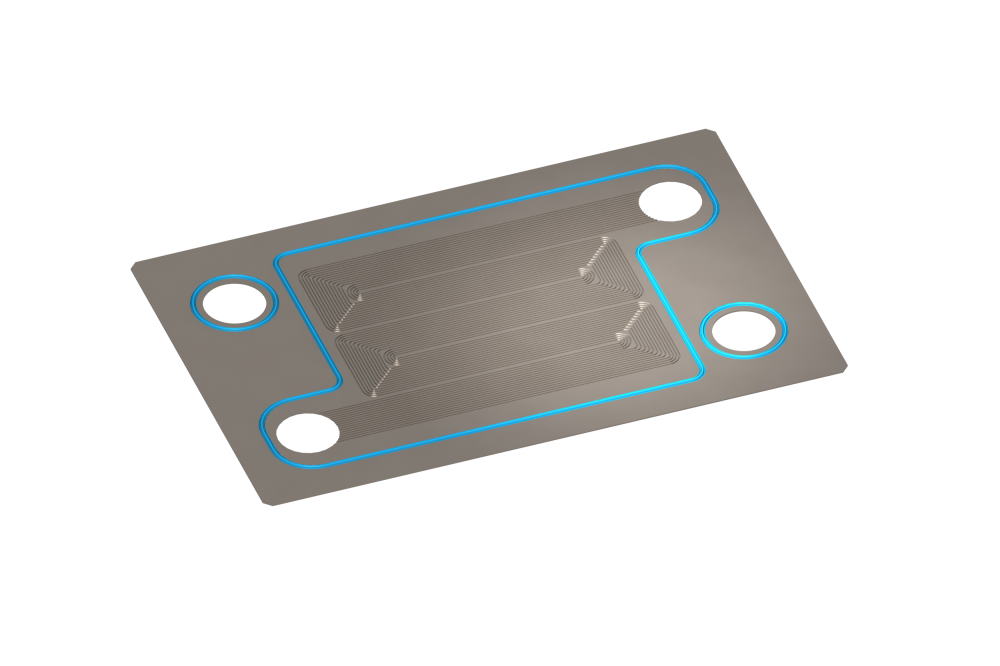 Freudenberg Sealing Technologies has been a leader in the development of materials and technologies that support clean, reliable, alternate powertrain options for more than 25 years. The company has world-class, material testing and analytical laboratories that can develop and test material formulas that have been tailored to meet the unique needs of customer applications.
In addition, the company's long-term dedication to lean manufacturing and continuous improvement has allowed it to rapidly transform its production processes to address the needs of new markets and products.
Freudenberg's engineers are currently working on gasket integrated electrolyzer plates for polymer electrolyte membrane (PEM) and alkaline (AEL) electrolyzers. Due to the differences in the electrolyte materials used in these systems – PEM systems use a solid electrolyte membrane of Perfluorosulfonic acid (PFSA) polymers and AEL systems use a liquid electrolyte solution such as potassium hydroxide or sodium hydroxide and water, the facilities collaborate closely with customers to tailor gasket materials and adhesives for optimal performance in different types of electrolyzer systems. Concerns about pressure and temperature are not the only performance measures the engineers consider; corrosion resistance, stability, material breakdown and permeability are also closely matched to different electrolyzer environments. Here too, the sealing manufacturers fuel cell expertise comes into play by allowing its scientists and chemists to reference performance and compatibility testing between its materials and the hydrogen environment found in these smaller systems.
Freudenberg is continuing its pursuit of innovative sealing solutions for more green power and transportation applications and is pursuing other rubber-coated metal components for electrolyzers and other alternate power systems.
"Green hydrogen will play a significant role in reducing industry emissions, and we are taking whatever electrochemical electrolyzer environments that our customers bring us and helping them improve the longevity and performance of these systems using material expertise and advanced manufacturing," Lidster concluded. "As our electrolyzer customers ramp up to meet demand, we are making the process easier for them with our products."
---
Further Articles With These Taggings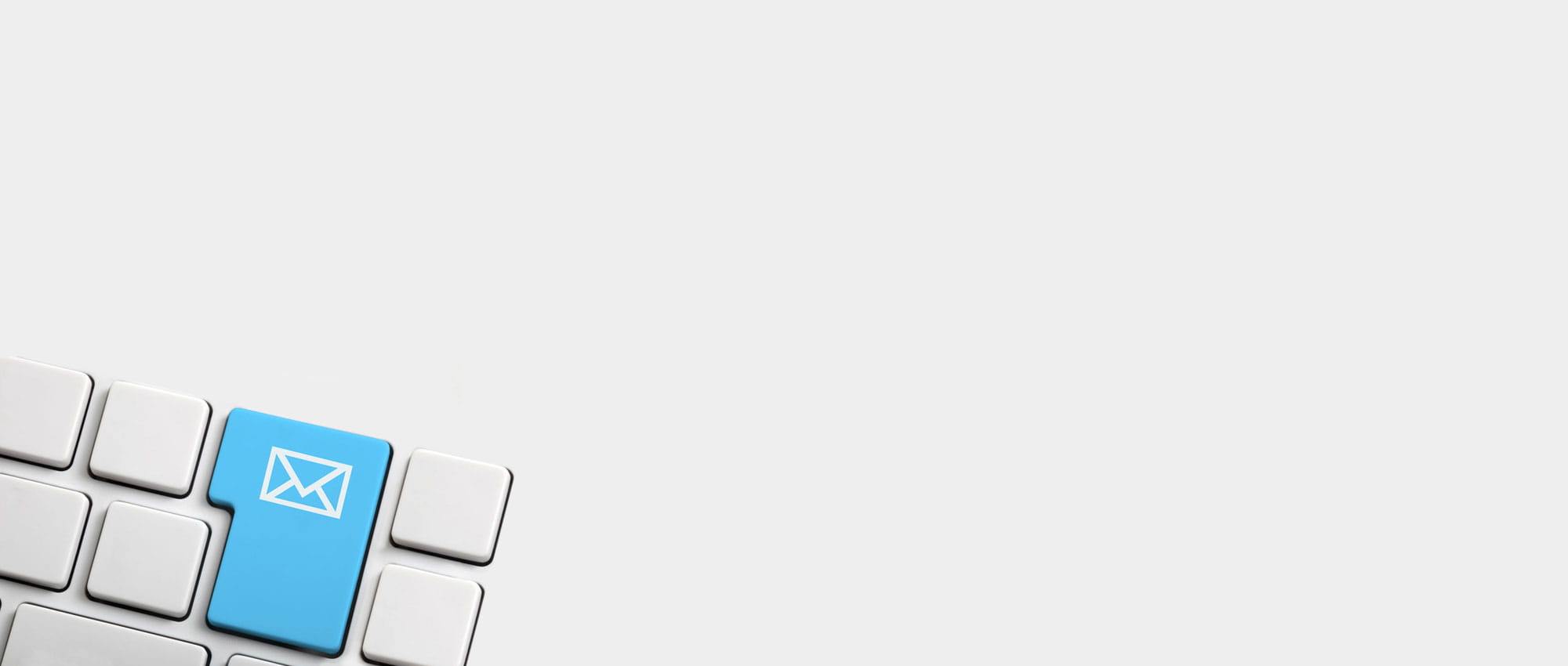 News Service
You can subscribe to the Freudenberg Sealing Technologies news alert service, bringing you the news as soon as they are published. You can always unsubscribe from this service.
Subscribe now!