First-Hand News?
Obtain news and background information about sealing technology, get in touch with innovative products – subscribe to the free e-mail newsletter.
Freudenberg Produces a World-Class Solution for Tractor Troubles
Weinheim (Germany), July 23, 2019. In today's Mobile Machinery markets, equipment that offers increased uptime is key to corporate success. So, too, are supplier relationships that contribute expertise and technology to achieving this goal – like global sealing technology expert Freudenberg Sealing Technologies.
Freudenberg Sealing Technologies was recently awarded a contract to supply its most advanced cassette seal, the Cassette-S4, to a major global manufacturer of agricultural, construction and forestry machinery. The Cassette-S4 will be installed on rear axles of the manufacturer's newest row crop tractor platforms. The seal offers mobile machinery customers state-of-the-art dirt protection, material durability and seal longevity under even the toughest environmental conditions.
The Cassette-S4 seals also represent the powerful impact that Freudenberg-customer collaboration can have on the development of advanced industrial technology solutions. In this case, the decades-long partnership between Freudenberg and its mobile machinery customer facilitated an open discussion of tractor warranty issues, an agreement to analyze failure data, an exploration of product alternatives and, ultimately, the design and engineering of a best-in-class, multi-function seal that is safer and easier to install.
Costly leaks, dissatisfied customers
Impetus for the development of the Cassette-S4 began early and initially involved a dedicated team of product engineers and sales managers at Freudenberg's lead cassette seals manufacturing plant in Luserna, Italy, said Giorgio Cucco, Global Technical Director at the facility.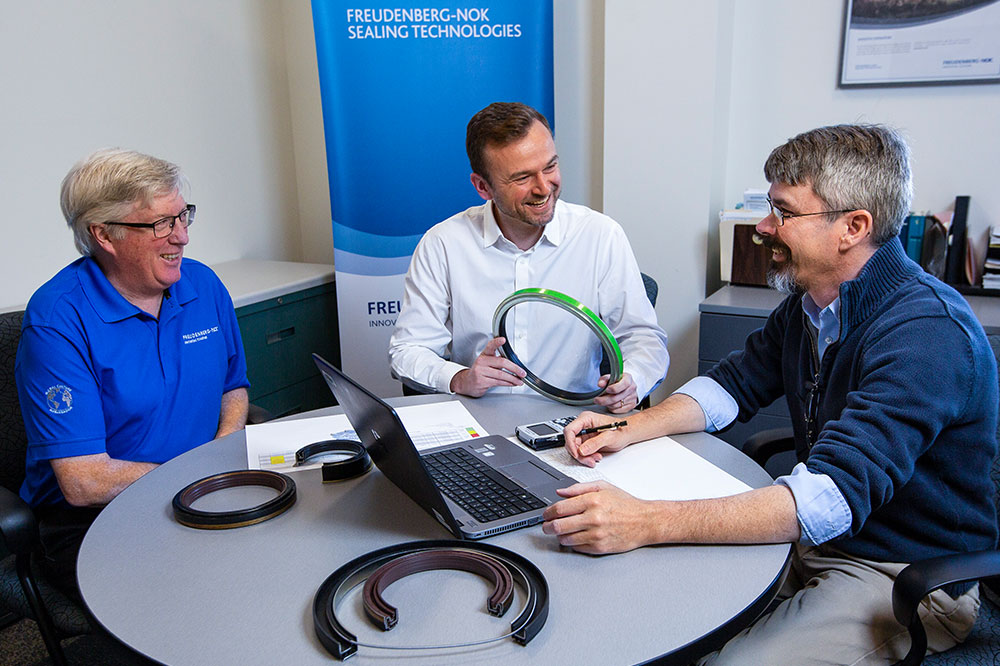 "We realized in 2011 that even when supplying our customers with best-in-class Cassette-S3 seals, they were still seeing warranty issues," Cucco said. "Farmers working in fields where water and mud were a constant issue, like rice fields, needed a higher level of axle sealing to prevent contamination and oil leaks in the wheel hub. These leaks were costly, time consuming and a source of customer dissatisfaction. In that sense, they were very expensive."
By tracking warranty and failure analysis data on behalf of their customer, Freudenberg engineers discovered two issues. First, they needed to provide better assistance in teaching the customer's plant workers how to properly install cassette seals, the complex, labyrinth-like components that seal dirt, water and grime out of mobile machinery axles. Proper installation was essential to avoid seal failures and fluid contamination in the field. An extended trip to the customer's manufacturing plant helped resolve this challenge.
On a more significant level, however, Freudenberg also found that the double-lip design of the Cassette-S3 seal, while providing best-in-class sealing against dirt ingress in tractor wheel hubs in most applications, did not hold up to constant exposure to wet, muddy conditions. A new design was necessary that would take the sealing function and contamination protection of the Cassette-S3 to a more robust level. Freudenberg's sales managers and product engineers considered a number of cassette seal solutions before settling on a complex, three-component design that protects all functional parts – the sealing lips, the optimized lip working surface, dirt exclusion lips, dedicated counter-surfaces and internal lubrication – inside a closed design. This new Cassette-S4 would guarantee a safer installation, would eliminate the customer's need to install additional sealing components and would likely improve component longevity.
Field tests over two years
In 2013, Freudenberg representatives had enough data to present a solid case for using the Cassette-S4 on the customer's new row crop tractor platforms. The two companies agreed upon extensive field testing of the Cassette-S4 and ongoing root cause analysis of the incumbent Cassette-S3 to address the challenge. Field tests took place over two years.
"Customer field tests confirmed Freudenberg's bench test results that the Cassette-S4 lasted four times longer in harsh agricultural conditions than its predecessor," said Stefano Miletto, plant manager at Freudenberg's Northfield plant in the United States. "The results exceeded the customer's expectations."
In 2016, a team of engineers and sales managers traveled to the customer's product engineering center where they presented the Casssette-S4 to company representatives in a series of highly collaborative meetings. While customer representatives still evaluated other axle sealing solutions during the meeting, the longevity and performance of the Cassette-S4 could not be beat. The Cassette-S4 provided a sealing solution worthy of the toughest treatment the customer's tractors would endure.
Freudenberg engineers have been heavily focused on improving cassette seal performance in agricultural applications for nearly a decade, said Dave Burgess, Senior Sales Director, Freudenberg, and the Cassette S-4 is the result.
"We are completely focused on product quality. Our customer is completely focused on product quality. This program brought us together, allowed us to demonstrate our sealing expertise and provided a solution that has wide application to a lot of tough environmental challenges," Burgess said.
"Demand for row crop tractors is very high throughout the world," he added. "We are proud to support our customer with a development approach that met their global requirements."
Production of the Cassette-S4 seal in the Americas will start to ramp up within the next two years at the company's Northfield facility. In the meantime, production of the Cassette-S4 in Luserna has ramped up significantly to meet new demands.
Ulrike Reich
Head of Media Relations & Internal Communications
Telephone: + 49 (0) 6201 960 5713
ulrike.reich@fst.com
Download Documents
Download Images
News Service
You can subscribe to the Freudenberg Sealing Technologies news alert service, bringing you the news as soon as they are published. You can always unsubscribe from this service.
Subscribe now!
---
Further Articles With These Taggings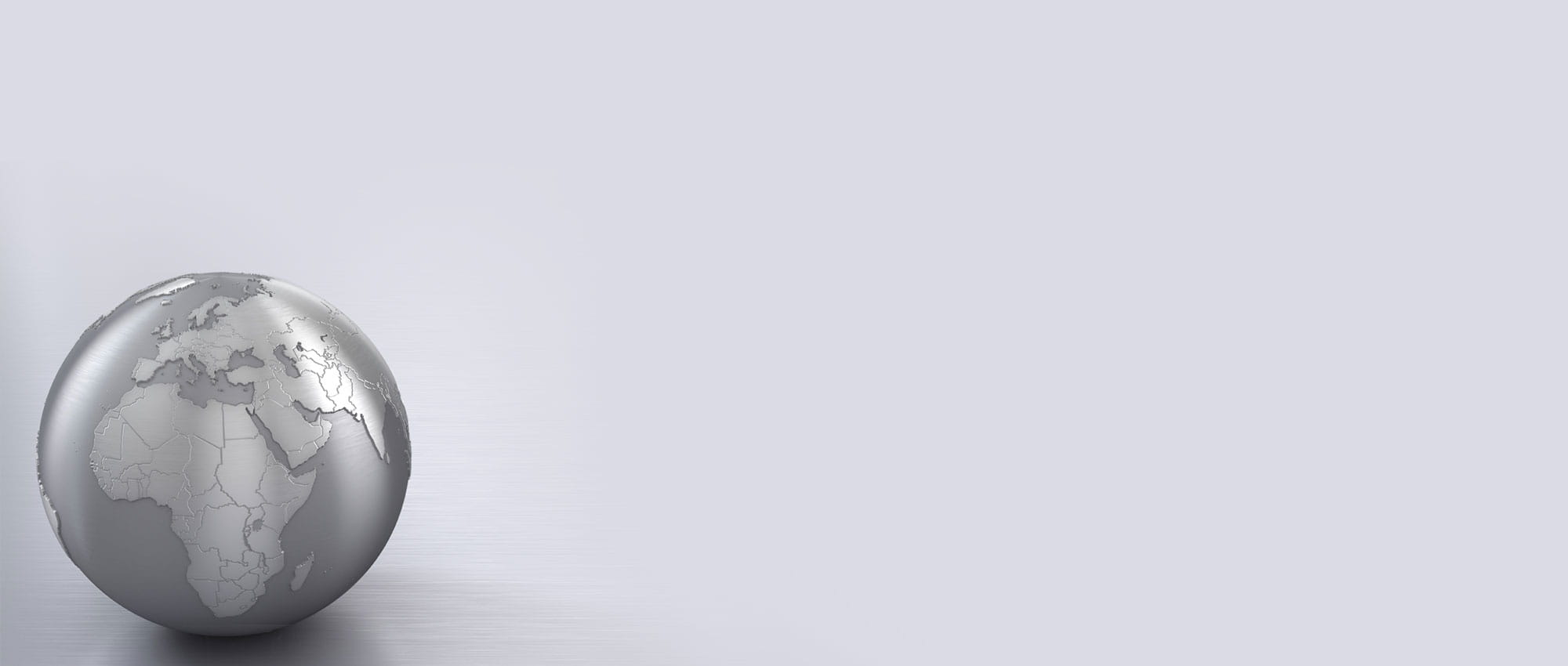 First Hand News
Best of all, keep up with the latest developments
with the Freudenberg Sealing Technologies newsletter.
Subscribe now!