First-Hand News?
Obtain news and background information about sealing technology, get in touch with innovative products – subscribe to the free e-mail newsletter.
Material Development: Boosting Wind Power
High-voltage cables that transport electrical energy from floating wind turbines are exposed to high stresses. These can be greatly reduced by buoyancy modules with internal rubber blocks preventing damage to the cables. Freudenberg Sealing Technologies has developed a new EPDM material that lives up to the specific demands of the industry.
Wind power plays a key role in the effort to raise the share of renewable energies in the energy mix. Wind farm operators increasingly rely on wind turbines not only on land (onshore) but also at sites in the ocean (offshore). The advantages of locations at sea are that they often allow for larger turbines to be installed and the wind velocities are frequently higher and more constant than on land. Both factors increase the amount of generated electricity. Most offshore wind turbines are firmly anchored in the ocean floor, so they are more likely to be placed near the coast. Floating offshore wind turbines widen this radius significantly and make offshore wind attractive even in coastal areas with a steeply sloping seafloor.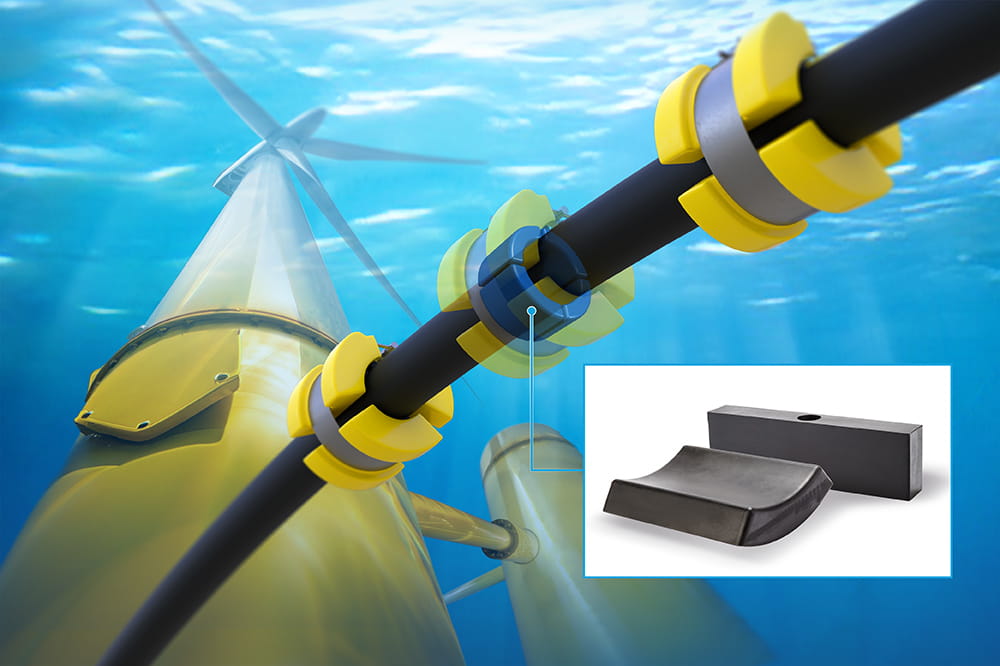 The challenge: high pressure and high temperatures
Floating wind turbines are often located several hundred meters above the ocean floor. Depending on factors such as water temperature, current and cable diameter, the pressure on the high voltage cables becomes very great from a water depth of about 50 meters. As a result, polyurethane buoyancy modules must keep the cables transporting the electrical energy to shore at a fixed water depth in a so-called "lazy wave". This lowers the strain on the cables and reduces damage. The buoyancy modules are secured to the cable with clamps. At water depths of about 100 meters and more, there is so much pressure that the cable must be protected from damage additionally by rubber blocks inside the modules. And this is where our materials experts come into play.
Materials expertise with "deep value"
For us, developing a material that has to withstand high stress in seawater is nothing new. As a longstanding development partner to the oil and gas industry, we have successfully mastered the myriad challenges of applications in seawater and at great water depths. This expertise – evidenced by many years of experience in the field without failures – has made us one of the leading experts in materials development for offshore applications.
New EPDM material for floating offshore wind turbines
Known materials, such as the NR natural rubber successfully used in applications for gas and oil exploration, reach their limits at temperatures of around 70° Celsius. However, the interiors of floating wind turbine cables can develop temperatures of over 100° Celsius. That is why only materials with higher temperature resistance can be considered for underwater use in floating offshore wind turbines. These include EPDM (ethylene propylene diene monomer) and HNBR (hydrogenated nitrile butadiene rubber).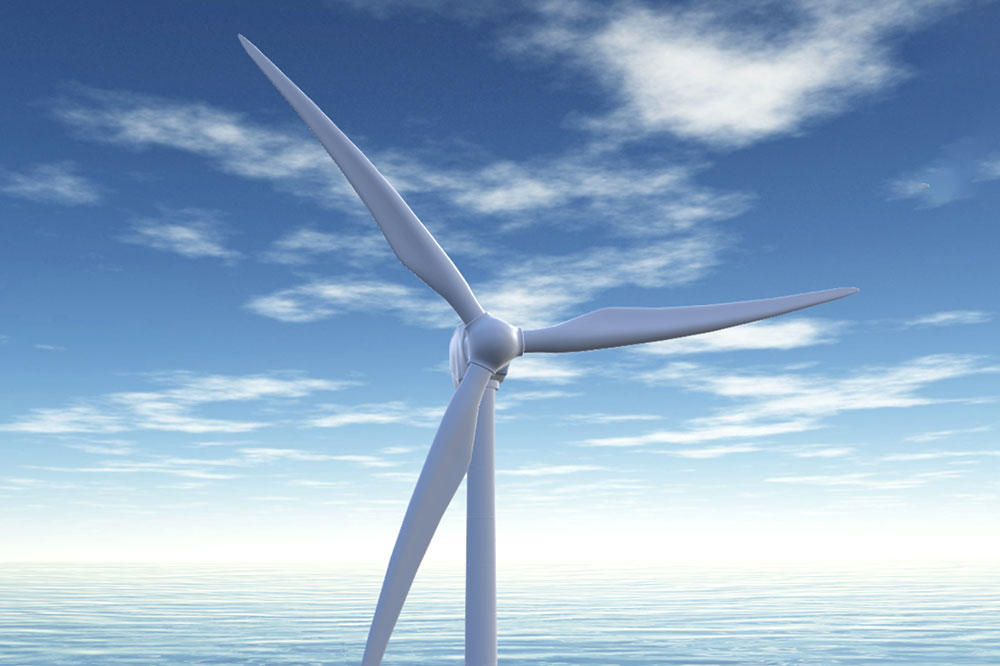 Based on these requirements and experience from many years of development work with customers, we have created an EPDM material specifically for these extreme conditions.
All advantages at a glance:
suitable for seawater
temperature-resistant up to 140 °C
pressure-resistant
can be processed in a die casting process
durable
Innovation from the materials laboratory: EPDM material for floating offshore wind energy
With our new EPDM material developed for the specific requirements of buoyancy modules in floating wind turbines, we are contributing to the growing success of wind energy use.
Let's give buoyancy a boost together!
Discover our sealing solutions for wind turbines.
---
---
Further Articles With These Taggings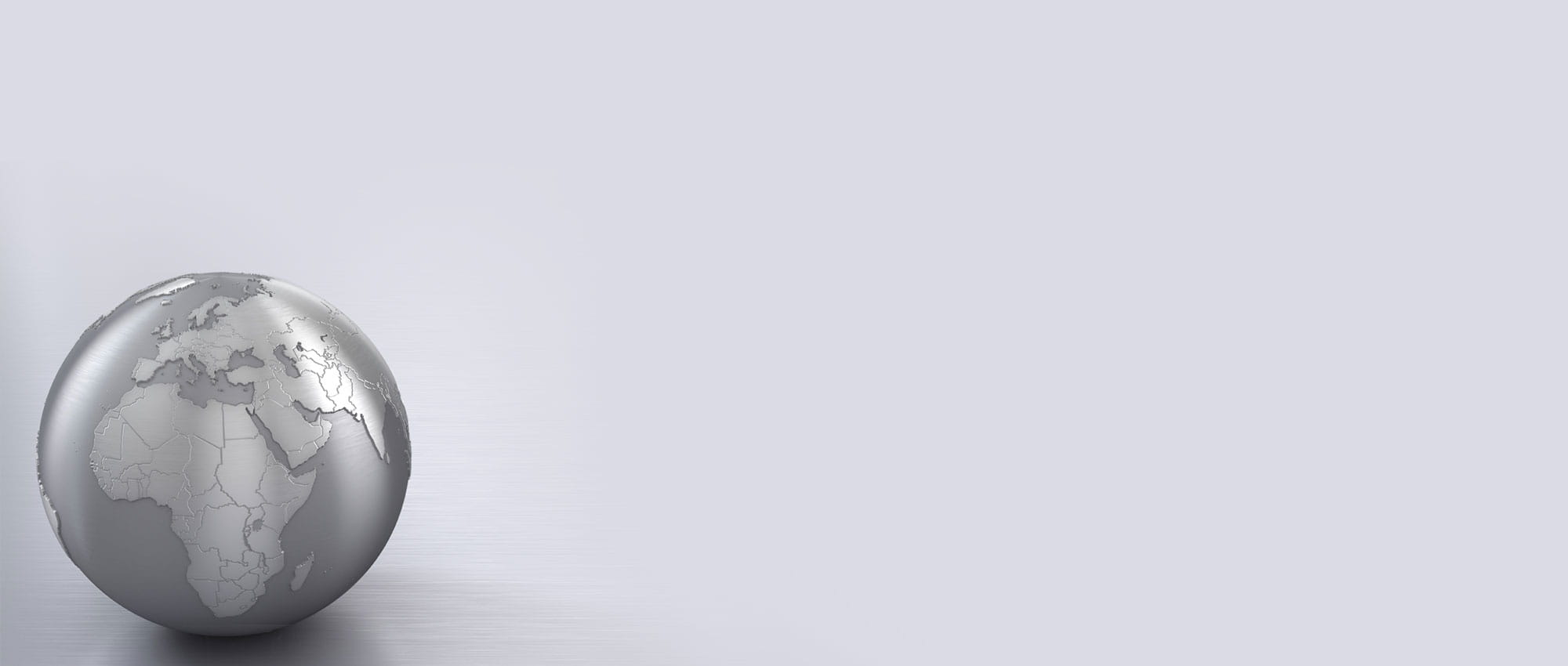 First Hand News
Best of all, keep up with the latest developments
with the Freudenberg Sealing Technologies newsletter.
Subscribe to newsletter