First-Hand News?
Obtain news and background information about sealing technology, get in touch with innovative products – subscribe to the free e-mail newsletter.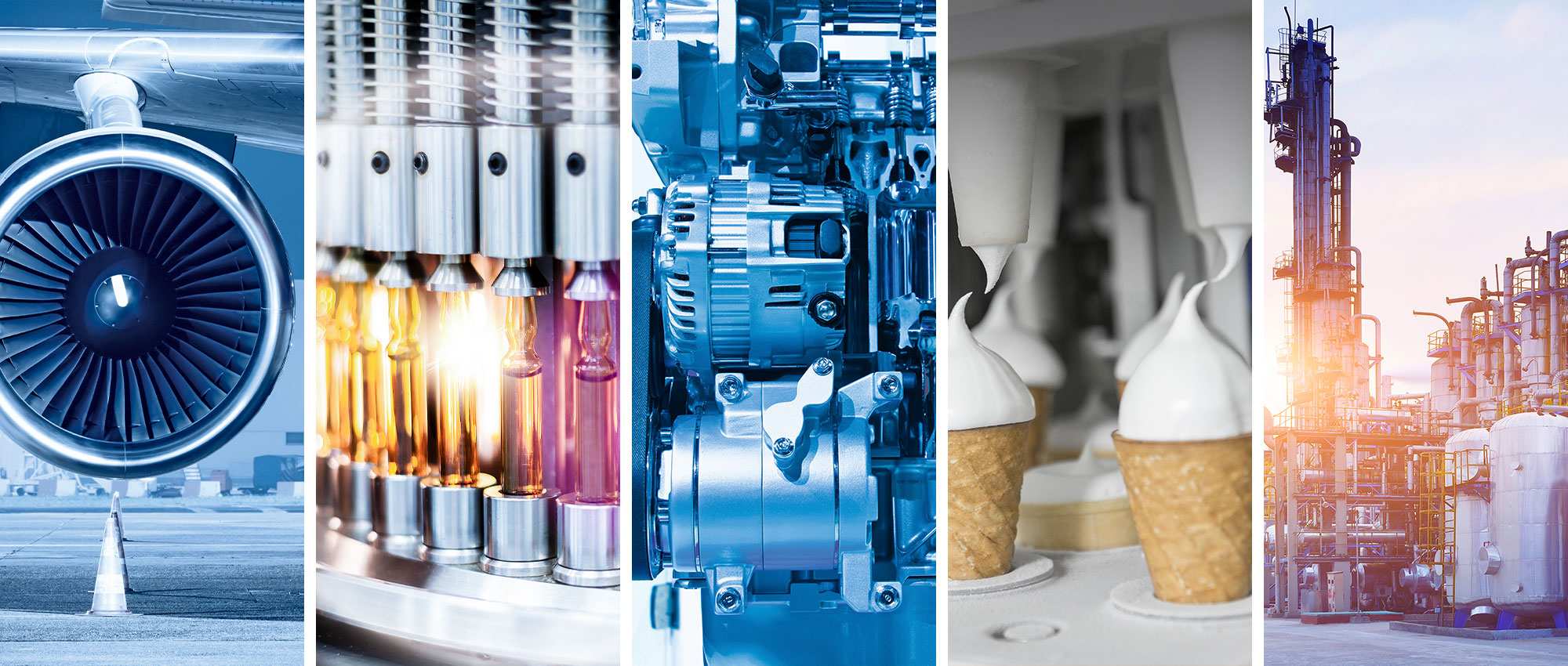 The Simriz® Advantage: High-Performance FFKM Seals for Extreme Conditions
Innovative Solutions for Industry Challenges
Freudenberg Sealing Technologies' sealing systems combine best-in-class chemical resistance and top thermal stability with cost-effective engineering to meet customer needs in harsh environments. The result: Premium perfluoroelastomers that get the job done across a wide variety of sealing applications and offer a good alternative to conventional PTFE compounds.
Simriz® compounds are class leading, effective, proven and affordable, providing real world benefits for industry-specific challenges across multiple sectors. We understand your business and evolving marketplace conditions, regulations and technologies to provide superior sealing solutions that best meet your needs.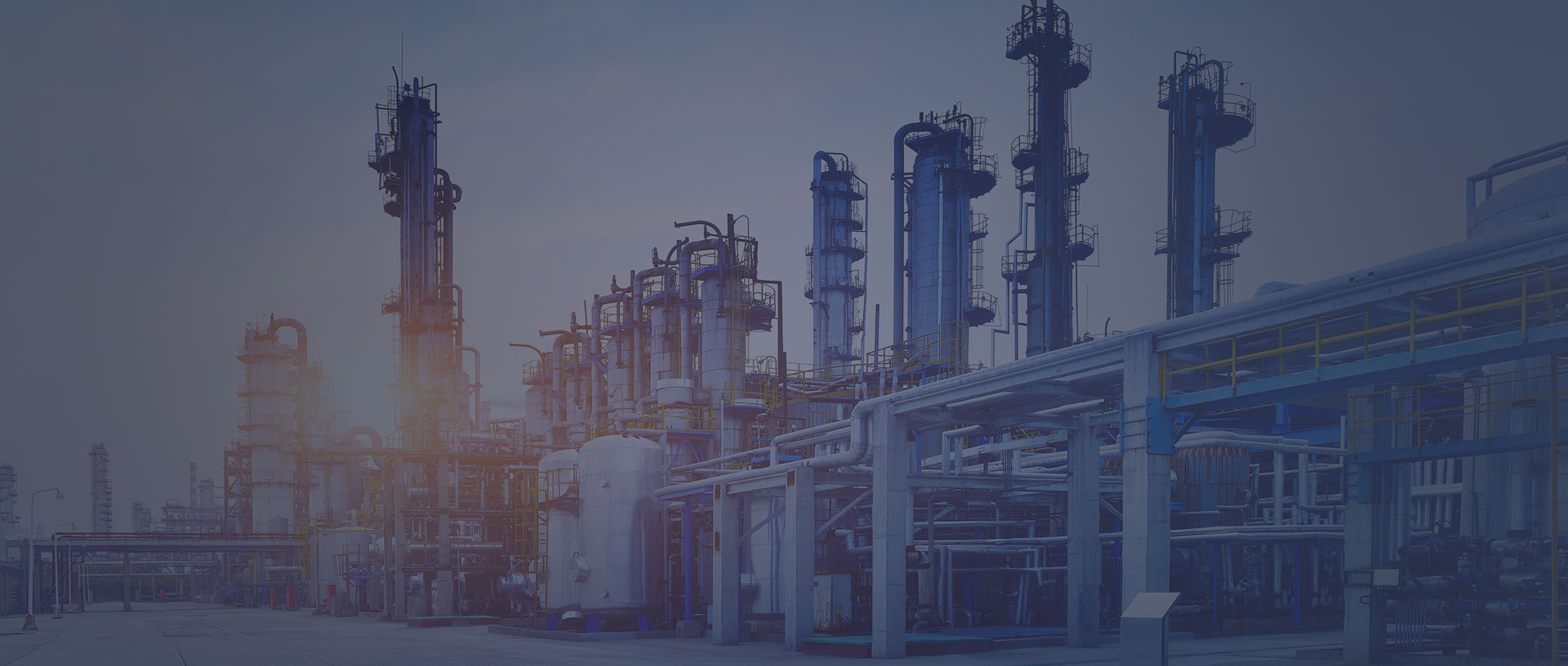 The Simriz® Advantage
Watch this engaging webinar that will take you deep into the world of FFKM Seals.
Watch webinar
Aerospace
Air travel is becoming increasingly faster, safer and more efficient. At the same time, airplanes are flying higher and through colder air layers, while their engines are operated under extremely hot conditions with environmentally friendly "lean" fuel mixtures. Engines and other safety-critical components also are expected to last longer over more demanding duty cycles, while meeting stringent regulations. Such demanding requirements have intensified competition throughout the supply chain, including technical challenges to improve the performance of advanced materials and lightweight components.
Freudenberg Solution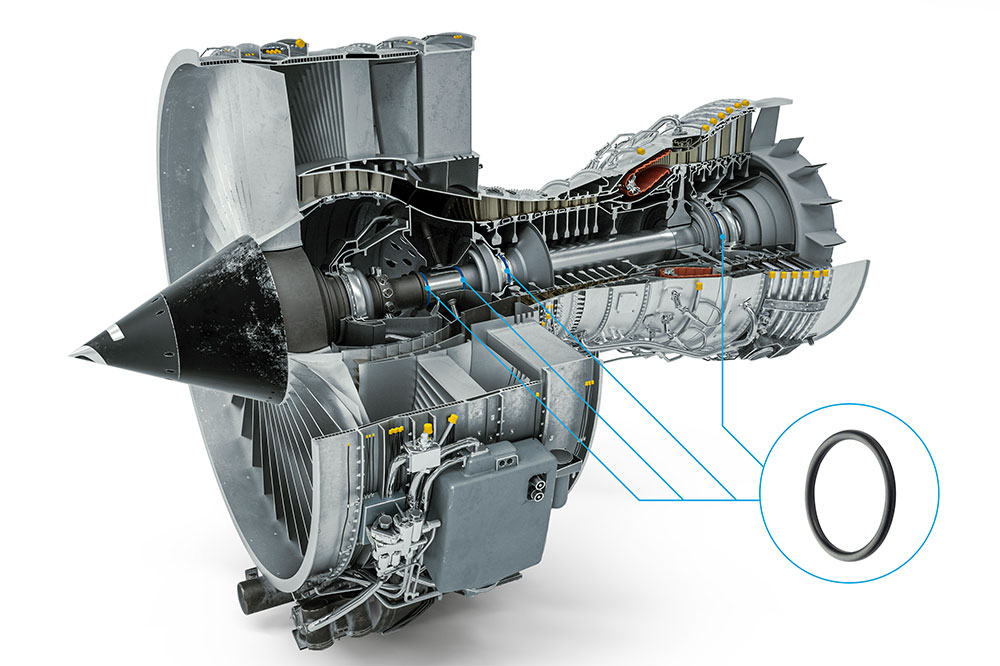 Our 75 Simriz® 501 compound is formulated specifically to meet the sealing system requirements for severe aerospace environments. Designed to far exceed SAE AMS7257 requirements for O-rings, SZ501 is even more capable in extreme environments than our already high-performing 75 Simriz® Z7257 aerospace compound.
During extensive flight testing in high-temperature environments, SZ501 outperformed all competitive materials. The next-generation sealant can resist temperatures as high as 320°C (608°F) and maintain performance under a broad range of harsh chemical environments, including strong inorganic and organic acids, as well as steam and water.
Request FFKM Application Information now
Chemical Processing
The chemical industry comprises a wide range of different processes and supplies raw materials to many other sectors. In processes involving fine and specialty chemicals, temperatures of up to 300°C (572°F) and even higher, can push equipment components and associated materials to their limits, including sealing systems. In the past, some applications required extreme thermal stability while others needed strong chemical resistance.
Manufacturers now want the best of both worlds: ultra-high-temperature capabilities along with resistance to amines, acids and other strong chemicals.
Freudenberg Solution
Our Simriz® product lineup is well suited to meet the demanding sealing requirements across a variety of applications for the chemical processing industry.
80 Simriz® 498 is a perfect example. Its patented triazine cure system provides outstanding long-term performance in nearly every environment, including acids, solvents and other harsh chemicals. With a temperature range of -5°C to 320°C (21°- 617°F), the compound also performs well under overheated steam up to 230°C (446°F) and hot water conditions.
Another example is the black 75 Simriz® 495, which offers a universal media resistance, even to amines. The temperature range is between -15°C and 230°C (5°- 446°F).
With its improved low-temperature performance -20°C to 230°C (-4° - 446°F) as well as the very good chemical resistance, 70 Simriz® 491 is also very well suited for chemical applications.
Providing high-value, cost-efficient solutions, 80 Simriz® 498, 75 Simriz® 495 and 70 Simriz® 491 outperforms materials from leading competitors in virtually every metric. It can stand up to extreme conditions across a range of chemical processing applications, including:
Pumps
Valves
Paint spray equipment
Mechanical seals
Dispenser systems
Heat Exchangers
Pharmaceuticals
As the global population continues to increase and age – with people living longer than ever – pharmaceutical products and vaccines are becoming increasingly important to our daily wellbeing, a situation that became even more evident during the COVID-19 pandemic.
While new technologies and advanced research are driving medical breakthroughs, they also create new challenges. Equipment and processes are becoming more complex – and they must meet ultra-stringent purity requirements to prevent contamination and unwanted byproducts, while withstanding harsh chemicals during clean- and sterilization-in-place (CIP/SIP) procedures. At the same time, healthcare costs continue to skyrocket.
Meeting the various demands thus requires cost-effective sealing solutions that meet industry- and country-specific legal regulations, while providing strong resistance to product and cleaning media, and maintaining robust performance capabilities under extreme temperatures and pressures. Pharmaceutical applications also must prevent contamination to enable direct contact with the product.
Freudenberg Solution
Freudenberg's Simriz® family of high purity sealing solutions provide the perfect combination of chemical resistance, thermal stability and cost engineering to meet the diverse needs of the pharmaceutical industry. Our materials also are formulated for extremely low-corrosive effects to mating surfaces.
The black 75 Simriz® 484 and 75 Simriz® 494 offers the relevant industry-specific approvals, such as FDA and USP Class VI (75 Simriz® 494 is only USP Class VI classified). Additionally, it shows an excellent resistance in acids, lye and hot water as well as a wide temperature range between -15°C and 230°C (5°F - 446°F). This makes is the optimal candidate for the demanding requirements of pharmaceutical applications.
Request FFKM Application Information now
Health Technology
By 2030, there are expected to be more people worldwide over sixty-five than children under five years of age. That's a great step forward for humanity, but such progress comes with its own challenges for society. Healthcare costs for a 65-year-old are about four times higher than those for a 30- to 45-year-old, due mainly to expenses associated with treating chronic ailments.
With national healthcare costs growing faster than their respective economies in all industrialized countries, it's clear that existing resources must be used smarter and more efficiently. This requires developing innovative technologies and processes, improving productivity and reducing costs throughout the supply chain.
Sealing components also need to withstand increasingly harsh environments, including demanding clean- and sterilize-in-place (CIP/SIP) systems, emerging micro-dosing pumps and the ongoing miniaturization trend throughout medical technology.
Freudenberg Solution
Freudenberg is committed to innovation, improving efficiencies and providing high-quality, cost-engineered solutions. This makes us uniquely qualified as a valued development partner and reliable supplier within the healthcare device market.
We are experts in precision molding materials to enable flexible shapes and micro-sized devices with extremely narrow tolerances. During the development process, Freudenberg engineers work in tandem with their customer counterparts to design the appropriate seal, as well as help identify broader technical challenges and solutions for complete systems.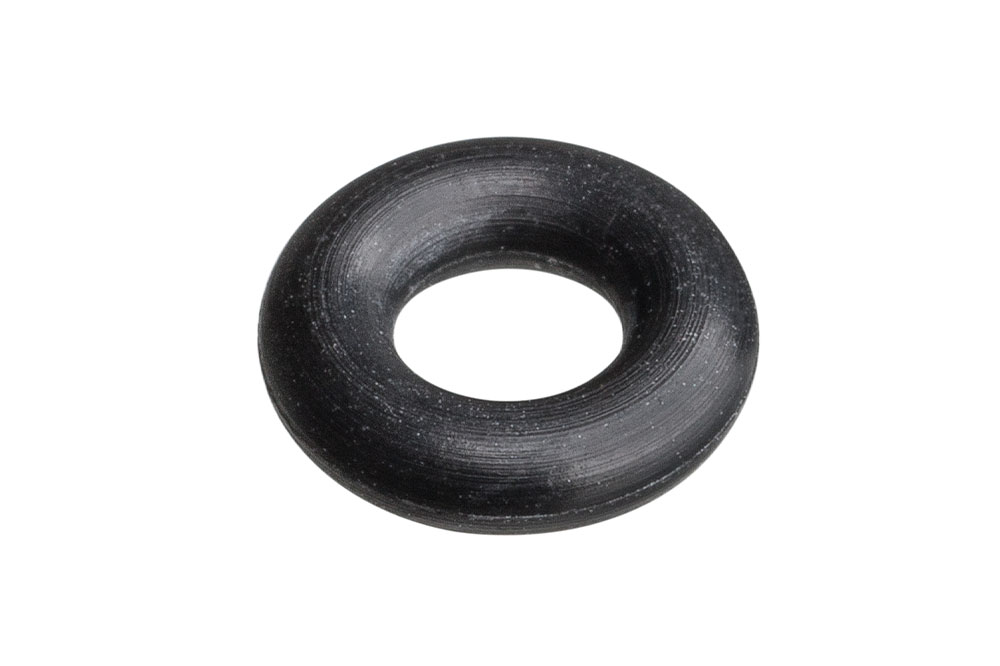 Materials such as 75 Simriz® 484, 75 Simriz® 494 and 75 Simriz® 486 are perfectly suited for a variety of health technology sealing applications, ranging from anesthesia, diagnostic and lab equipment to dental, dialysis and micro-device equipment. These sealing solutions are fully capable of handling any requirement, whether the challenge is low or extremely high temperatures, or chemical resistance.
75 Simriz® 484 and 75 Simriz® 494 has a temperature range of -15°C to 230°C (5°-446°F), while offering a broad resistance to harsh chemicals. It meets 3A sanitary standards and is FDA and USP class VI compliant.
75 Simriz® 486 performs well against a wide variety of severe chemicals and has a temperature range of -15°C to 230°C (5°-446°F). Its white color enables the compound to be easily inspected.
Request FFKM Application Information now
Power Generation
Greener, leaner and meaner. Future power generation systems are expected to deliver on all cylinders. This means greater output, improved efficiency and becoming more environmentally friendly. As the competition increases among technologies – with electrified and alternative power systems vying with increasingly efficient combustion engines – materials are exposed to higher temperatures and must maintain peak performance over significantly longer lifecycles. Such trends are expected to accelerate in coming years as more stringent emissions regulations are introduced.
Freudenberg Solution
Freudenberg is the industry leader when it comes to sealing systems for the generation, storage and transmission of power and energy across diverse industrial applications. Our Simriz® lineup offers the pressure-, temperature- and media-resistance to perform in the most demanding environments, including high-speed electric motors with long duty cycles.
90 Simriz® 134 performs well in a wide variety of harsh environments. It has a temperature range of -15°C to 230°C – up to 160°C steam resistance – and a chemical resistance approaching that of a PTFE. The new 90 Simriz® 502 provides even greater capability (up to 325°C), thanks to its proprietary crosslink design that combines superior chemical and thermal resistance properties in a single sealing system.
Request FFKM Application Information now
Food & Beverage
The food and beverage sector has long been one of the most regulated industries in the world, and requirements are expected to become even more stringent in the future. For good reasons: To safely feed people around the world, proper hygiene must be maintained throughout the preparation, production, packaging, distribution and storage processes.
Tight seals are critical in separating edible contents from potential contaminates, such as chemicals, grease, acids and aggressive cleaning media. This includes preventing flavor transfer to maintain the unadulterated taste of foods and beverages. Food and beverage sealing materials also must be capable of withstanding extreme temperatures and high pressures.
Freudenberg Solution
Freudenberg's high-quality sealing solutions and specially developed materials are designed to meet the demanding requirements of the food and beverage industry.
75 Simriz® 484 is the perfect choice for a range of applications. In addition to being FDA compliant, their versatile compounds can withstand harsh chemicals and have a temperature range of -15°C to 230°C (5°-446°F).
In leveling sensors, 75 Simriz® 484 provides broad heat and chemical resistance, including to sodium hydroxide, sodium hypochlorite and peracetic acid under typical CIP/SIP conditions. 75 Simriz® 484 also performs well in several other industry applications, including:
Pumps
Valves
Sensors
Mechanical seals
Dispenser systems/aseptic flanges
Mixers
Filling Machines
Heat Exchangers
Request FFKM Application Information now
Oil & Gas Equipment
Energy consumption is expected to increase substantially for the foreseeable future. The surge is fueled by a growing global population, coupled with the increased industrialization and economic gains of developing countries.
At the same time, environmental concerns are pushing manufacturers to produce cleaner energy with fewer emissions – and do so while reducing costs.
This requires continued technology advances and improved efficiencies throughout the supply chain. Operating conditions also are becoming more severe, with production equipment and materials exposed to harsher environments in terms of temperatures, chemicals and pressure.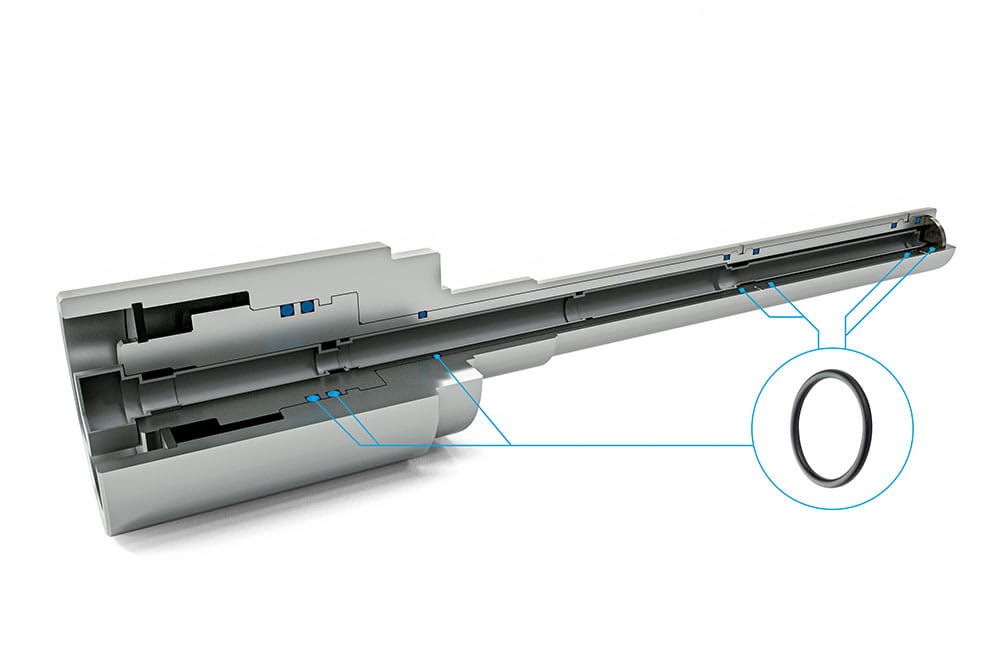 Freudenberg Solution
Freudenberg has long been a leader in providing sealing solutions that meet the unique challenges associated with oil and gas production. And the company's Simriz® FFKM family is designed to maintain performance in even more demanding, higher-pressure environments.
Materials such as 90 Simriz® 134 and 90 Simriz® 502 features an ultra-stiff, 90-durometer design to protect against high pressure and explosive decompression in oil and gas seals. 70 Simriz® 481 meanwhile, can rebound, perform and withstand chemicals at lower temperatures (-30°C or -22F)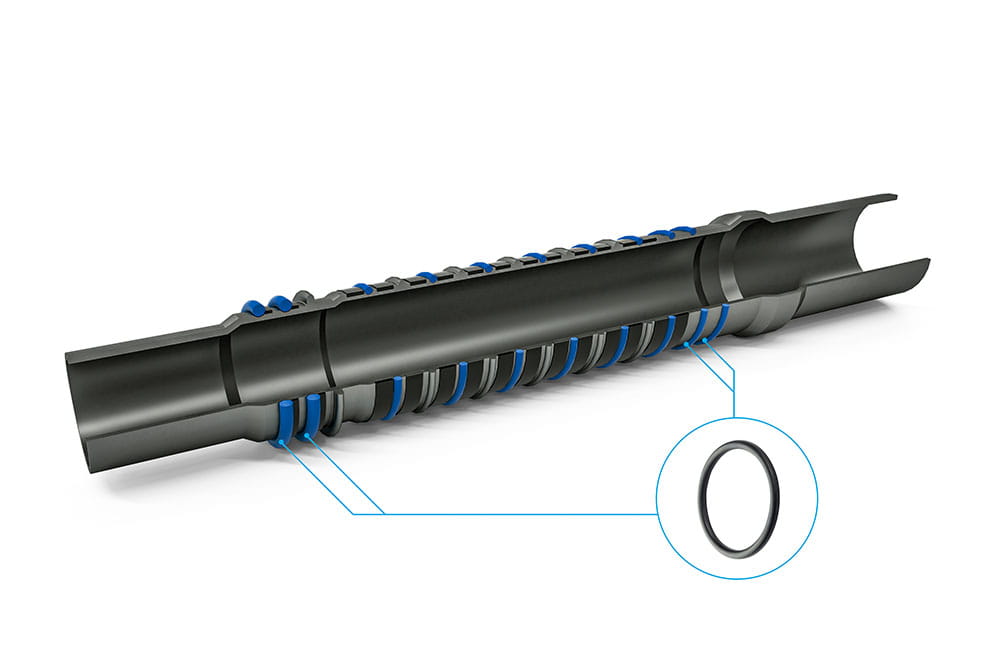 90 Simriz® 502 along with 80 Simriz® 498, features a patented crosslink structure that provides outstanding long-term performance in nearly every environment, including temperatures up to 325°C, overheated steam and hot water, as well as harsh chemicals. This makes the two materials ideal for use in severe oil and gas applications such as pipeline probes, down hole/SagD and blowout preventers. Be it upstream or downstream, Freudenberg's Simriz® portfolio has a material for your challenging applications.
Request FFKM Application Information now
Semiconductors
The semiconductor industry continues to evolve and is becoming more complex. These increasing demands place additional requirements on seal and sealing systems. Freudenberg Simriz® FFKM materials are well-suited for the extreme conditions of semiconductor processing, both in terms of aggressive chemicals and high-energy systems. Due to our proprietary polymers and cure systems, we can simplify the number of FFKM materials needed in a variety of applications.
Freudenberg Sealing Technologies can guide you through a cost-engineered solution for your application or propose one material for multiple applications utilizing Freudenberg's unique cure system. Vertically integrated back to the monomer, our unique cure and material formulations provide superior performance, as well as cost and delivery advantages.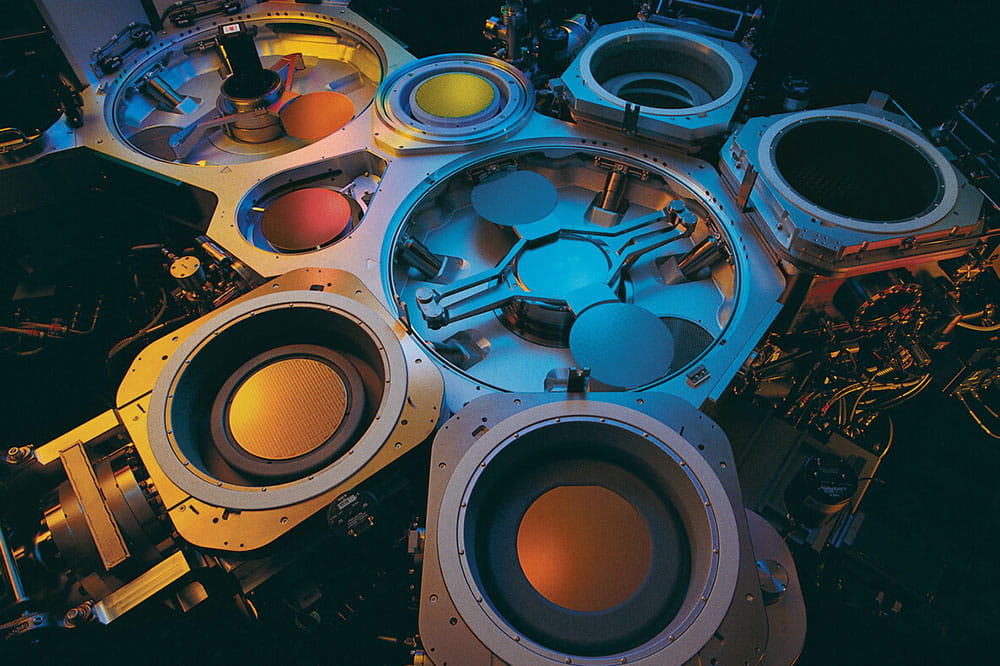 Simriz® FFKM Material Characteristics:
Available with high temperature (325C/617F) and extremely chemically resistant compounds at the same time

Simriz® Semi-Con grades provide excellent resistance to plasma, ozone, ammonia, acids, bases, amines, water vapor and plasma radicals

Low elemental extractables

Low erosion rates and particle generation

Available with Cleanroom Clean & Pack (CP) packaging
Applications:
Materials suited for plasma, thermal and wet processes.
Wet Processes:
Etching
Wafer Prep
Stripping
Plasma:
Remote Plasma Cleaning
Dry Etch
PECVD, HDPCVD
Freudenberg Advantages
As a worldwide sealing technology leader – with vast resources and experience – Freudenberg is uniquely positioned to provide exceptional engineering, manufacturing and customer support wherever you do business. Every part is manufactured to the highest industry standards, with documented traceability.
With more than 170 years of experience, we offer the industry's broadest lineup of standardized materials and continually develop new ones for customer applications. With our own development lab, our own in-house mixers and an array of 1,700-plus compounds made from 850 raw materials, our options are virtually unlimited.
We are the only fully vertically integrated O-ring manufacturer, with in-house capabilities down to the monomer level. This enables faster development times, greater design flexibility and significantly lower costs.
Our team of experts is ready to help you today.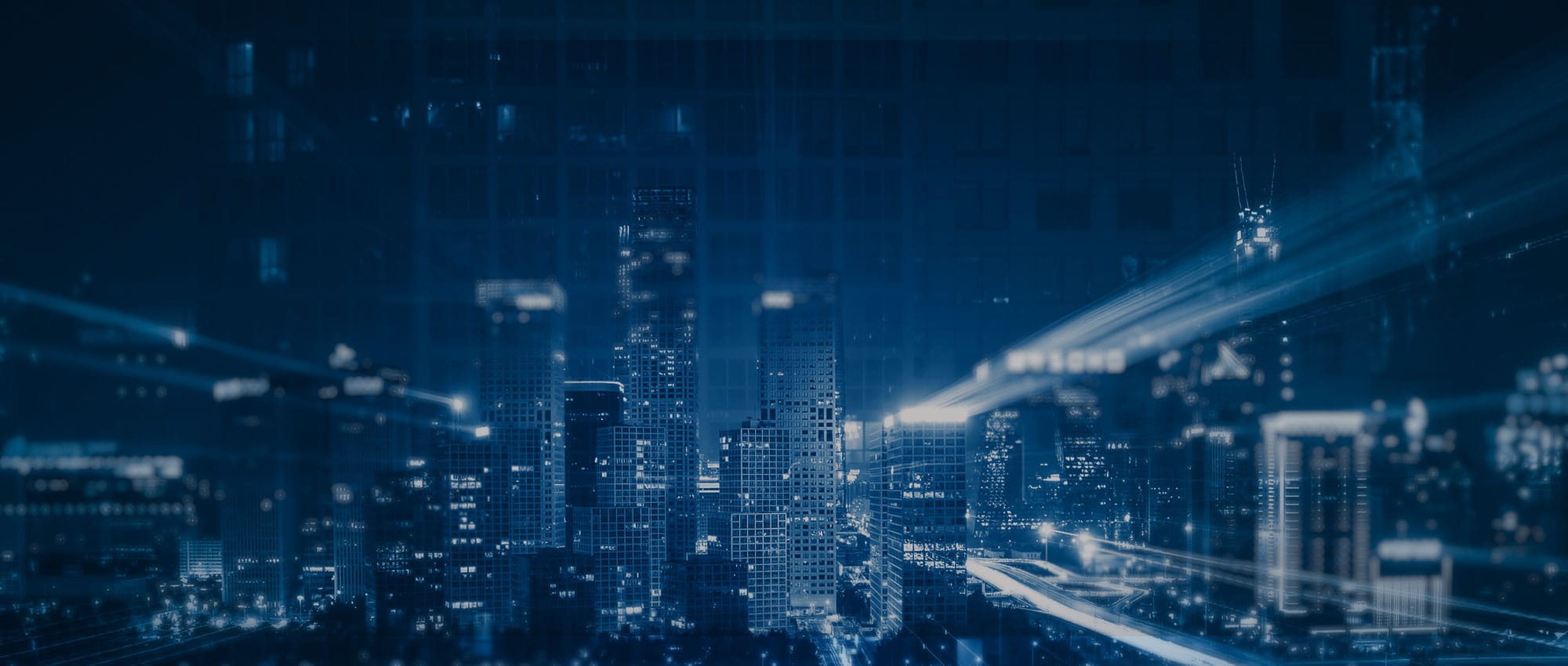 Join Us!
Experience Freudenberg Sealing Technologies, its products and service offerings in text and videos, network with colleagues and stakeholders, and make valuable business contacts.
Connect on LinkedIn!