First-Hand News?
Obtain news and background information about sealing technology, get in touch with innovative products – subscribe to the free e-mail newsletter.
Products
Static Seals
Flat Gaskets
Static Seals
Static sealing solutions are used for applications involving no movement between the sealing component and the surface. A distinction is made between static axial seals, where sealing occurs parallel to the seal centerline, and static radial seals, where the seal centerline has a radial seal orientation. The seals most often used for this kind of application are O-rings, which are standardized in their sizes and tolerances.

DIN 28091 Flat Gaskets
Reliable at a Broad Temperature Range
Flat gaskets provide the static sealing of two flat sealing surfaces. Since flat gaskets are especially used in the chemical industry, but as well in the food and beverage and pharmaceutical industry. Therefore the materials must withstand multifaceted and to some extent aggressive media, along with high temperatures and pressures.
Flanges connect different parts like valves, fittings, pipes and pumps. For secure sealing, a flat gasket is used; contact pressure is applied to it. Besides compensatory the unevenness of the flange it also seals the pipes. The flat gasket portfolio from Freudenberg Sealing Technologies consists of several types of flat gaskets and adhesive sealing tape. The sealing covers all of these requirements and fulfills market specific approval specifications as well.
Our Products in Detail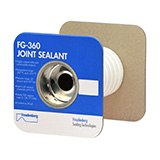 Flat Gaskets Made of Expanded PTFE
Flat gaskets made of expanded PTFE (ePTFE) are distinguished by their unique flexibility and are considered to be particularly pure as well. The FG-360 type TF-0-0, in accordance with DIN 28091-3, from Freudenberg Sealing Technology, consists of 100 percent expanded PTFE.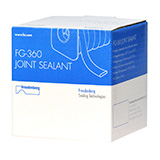 Sealing Band Made of Expanded PTFE
In addition to the conventional punched flat gasket format, Freudenberg Sealing Technologies offers a self-adhesive sealing band (FG-360 Joint Sealant). The Joint Sealant is delivered on special rolls and can be individually customized on-site.
Flat Gaskets Made of PTFE
The silicate-filled PTFE flat gasket FG-180 is impressive for its outstanding chemical and thermal resistance values. The white FG-180 type TF-M-0 in accordance with DIN 28091-3 consists of silicate-filled PTFE.
Flat Seals Made of FA
FA flat gaskets consist of fibers, elastomeric binders and fillers and are produced in the calendering process. The blue FG-120 is a graphite seal type FA-A1-0 in accordance with DIN 28091-2.
Related Documents
Flat Gaskets for the Process Industry
Freudenberg Sealing Technologies offers specially manufactured flat gaskets in a wide variety of shapes – whether classically round or customized according to drawing – particularly fast and flexible.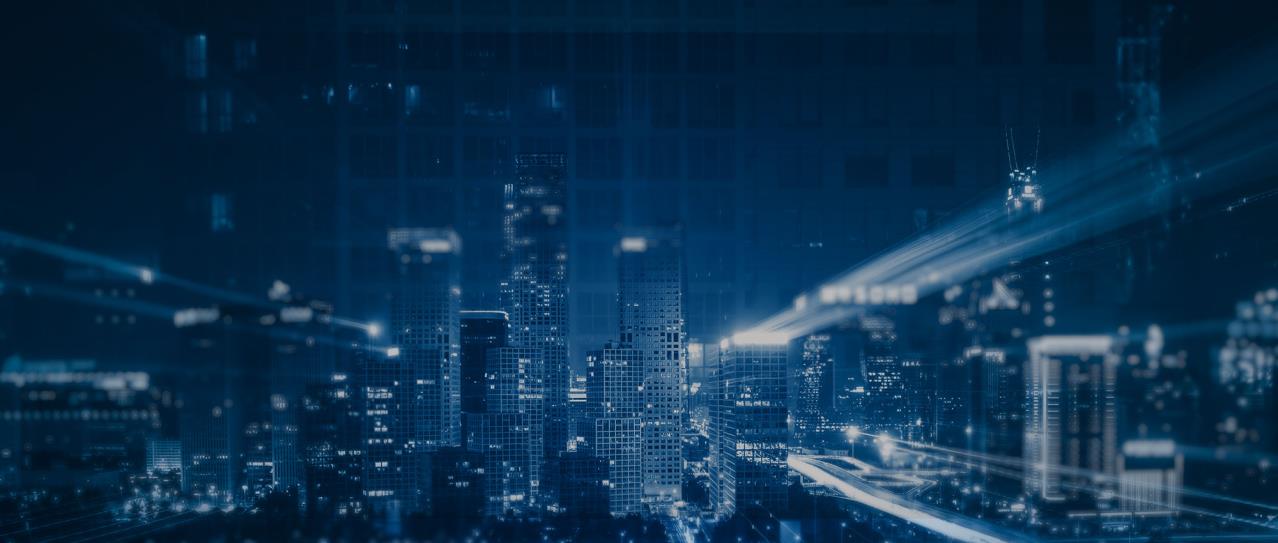 Join Us!
Experience Freudenberg Sealing Technologies, its products and service offerings in text and videos, network with colleagues and stakeholders, and make valuable business contacts.
Connect on LinkedIn!