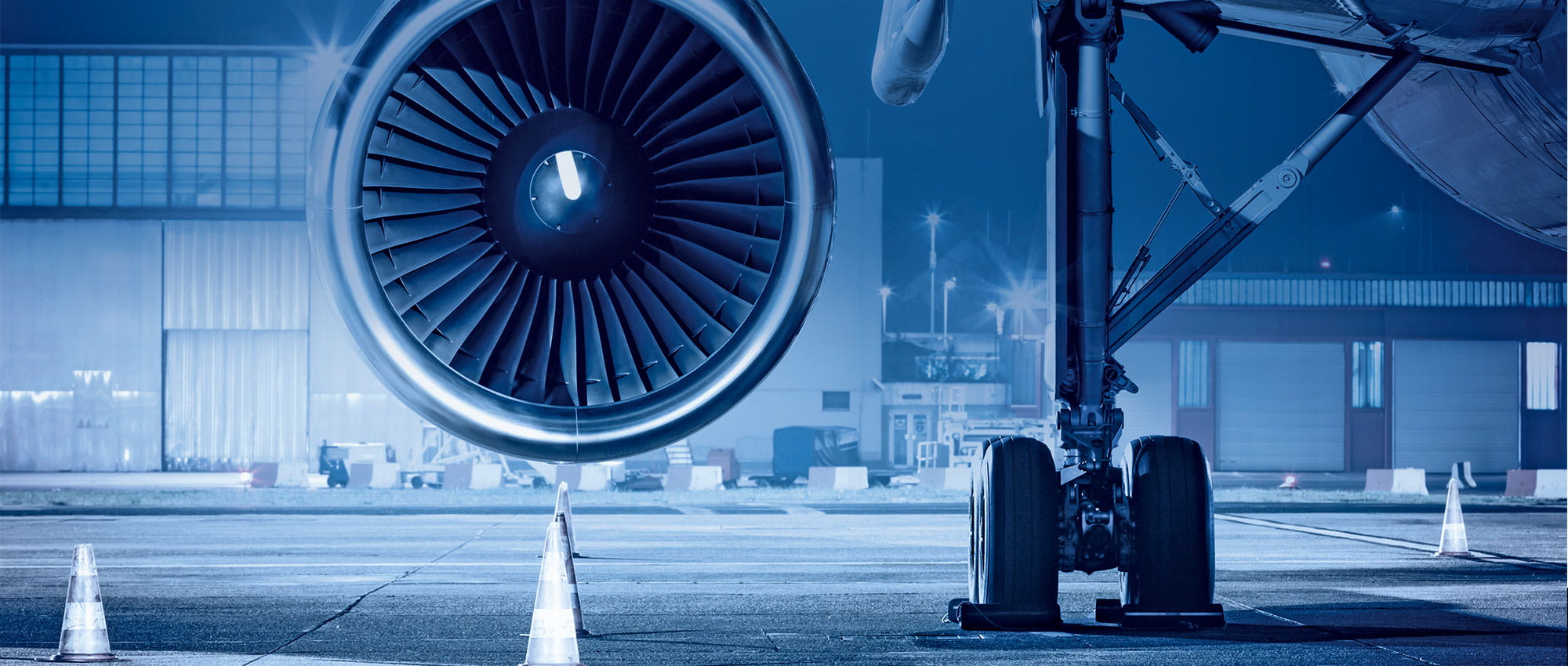 Next Stop: The Future.
Sealing Solutions for Use in Aerospace, Marine Applications, Railway Transport and Recreational Vehicles
Transporting people and goods on land, water and in the air requires sustainable propulsion concepts. Thanks to its technological expertise, unique knowledge of materials and power of innovation, Freudenberg Sealing Technologies offers the aerospace, shipping and railway industries high-quality solutions that are innovative and economically efficient. Freudenberg Sealing Technologies is setting the course for the future with its components for use in electric mobility and complete battery and fuel cell systems for ships and trains. Sustainability is also moving into the spotlight in leisure vehicles – thanks to emission-reducing components from Freudenberg.
Aircraft Sealant
Take Off Into the Future
Aerospace is a trendsetter when it comes to innovation. Air traffic is becoming ever faster, safer and more efficient. The performance of the aircraft is increasing, at the same time the footprint of flying is to be reduced in the sense of sustainability. Airplanes therefore fly higher and higher in ever colder air layers; at the same time, their engines are operated at extremely high temperatures with environmentally friendly "lean" fuel mixtures. In addition, alternative fuels are gaining in importance on the road to sustainability towards carbon-free aviation, a long-term goal of the International Air Transport Association (IATA).
These trends are full of technical challenges and are tailor-made for a company that specializes in technology like Freudenberg Sealing Technologies. Whether with new materials, lightweight components, sophisticated designs or innovative technologies: with our global expertise in the aerospace industry, we have the right sealing solutions at hand. We thus give the entire industry a boost to take off into the future.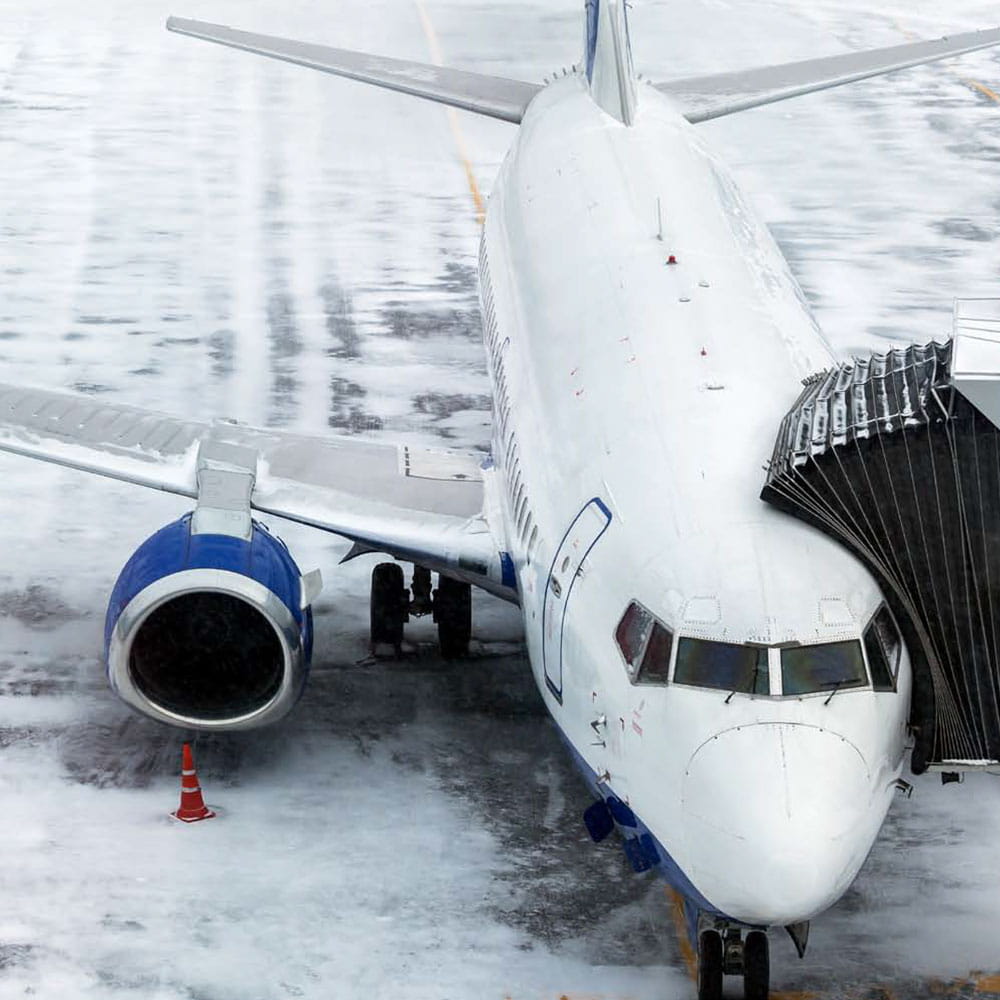 Precision Landing
The quality, safety and reliability of our products are of particular importance in view of the extreme requirements that the aerospace industry places on seals. People's lives depend on it. We have unique materials expertise, innovation, operational excellence and innovative simulation and testing capabilities to meet all industry specifications – whether with temperature- and media-resistant standard parts or tailor-made individual solutions. Around the globe, in all relevant markets.
Product Range for Aerospace
Back-up Rings
Freudenberg Back-up Rings for the Aerospace industry support the sealing capability of O-rings by supporting against extrusion. Our Back-up Rings expand the operations conditions of O-rings while maintaining the flexibility to be used with a variety of seals. These retainers are available as solid elements, scarf cut, or as spiral rings. Back-up Rings are ideally suited to increase product life in high-pressure and extreme-temperature applications.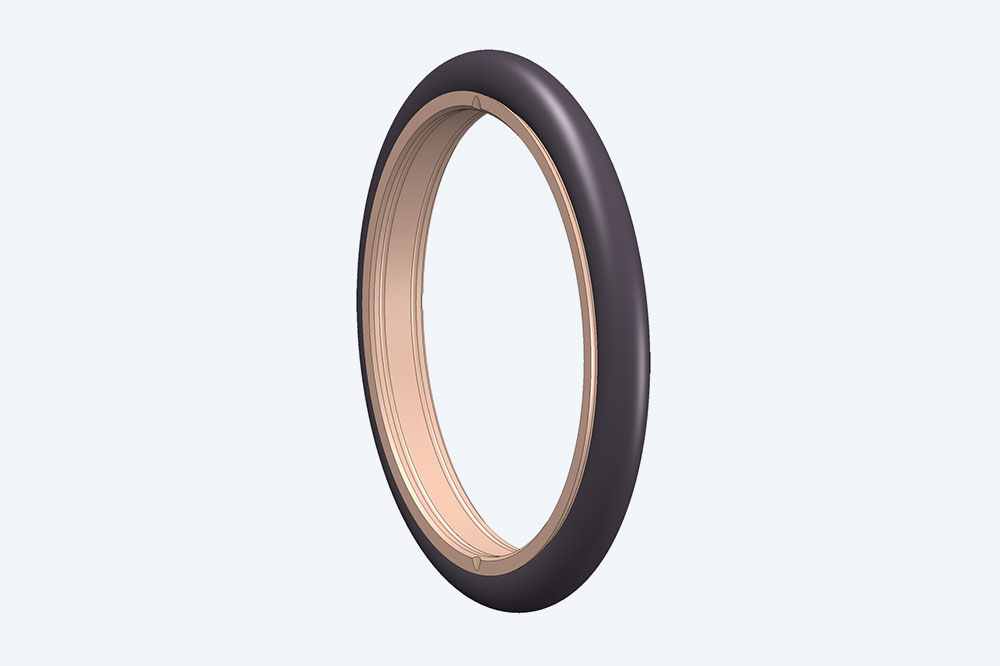 Omegat OMS-CS Cap Seals
Consisting of an engineered PTFE ring and an O-Ring as energizer in a two-piece rod seal set, Freudenberg's Omegat OMS-CS Cap Seal is specifically designed for use in dynamic, reciprocating Aerospace applications when low friction is required. The special design of the anti blow-by notches assists a typical pressure peak within the O-ring at the rounded edge of the PTFE profile ring. These angled anti blow-by notches avoid additional sharp edges at this mostly stressed area of the O-ring. That means maximum protection of the O-Ring preventing premature failure.
Key Advantages
Fireproof
As a fire-resistant fire protection barrier, our sealing solutions withstand temperatures of 2,000 degrees Fahrenheit (1,093 degrees Celsius). This opens up a 15-minute window for fire-fighting and life-saving measures.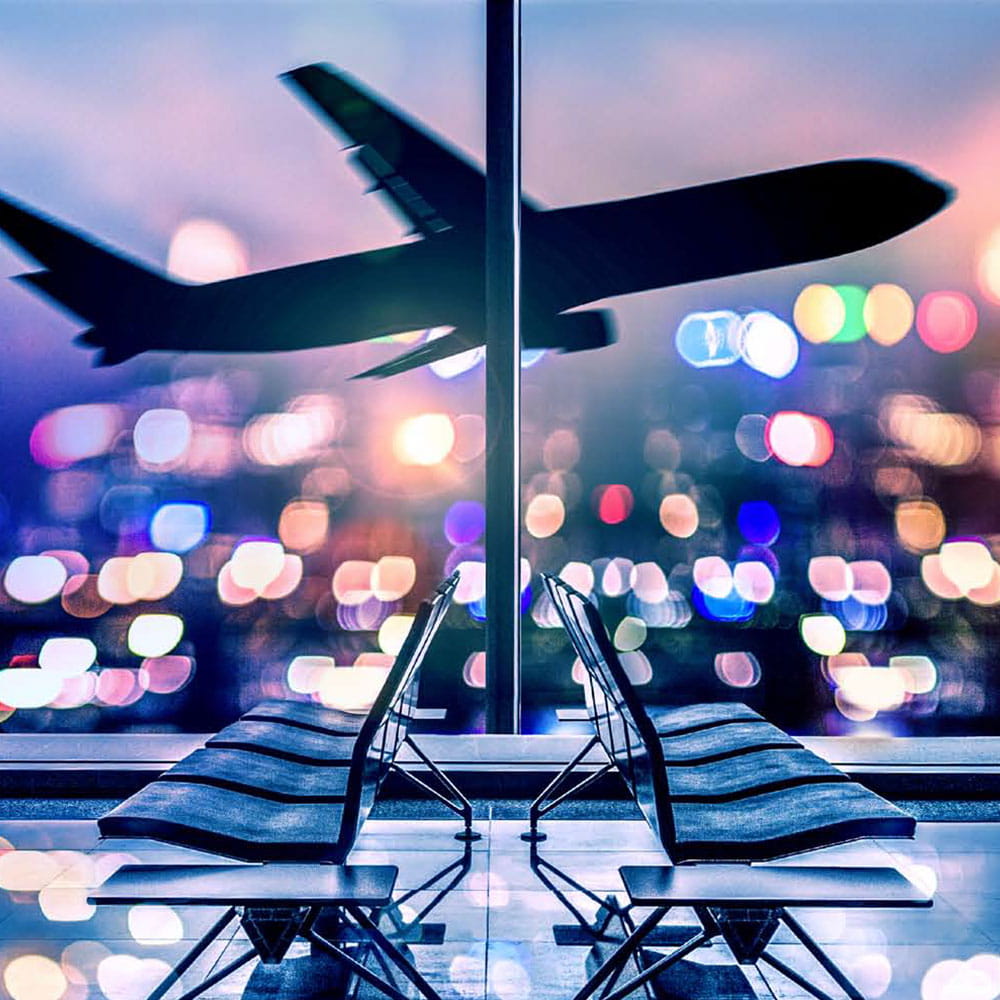 Aerodynamic
Freudenberg solutions not only reliably seal cabin doors, windows or hatches. With low-friction surfaces and lightweight materials, they also meet the goals of efficiency and sustainability.
Versatile
Thanks to Freudenberg's unique range of materials, our O-rings are true all-rounders on board. Their temperature and chemical resistance benefits engines, wheels, brakes, control systems and hydraulic actuators.
Economical
Easy to assemble, cost-effective and multifunctional: Our application-specific optimized flat gaskets withstand extreme temperatures in engines and are used in fuel systems.
Resistant
Polytetrafluoroethylene (PTFE) is a low-friction special material that offers almost universal chemical resistance. PTFE seals for the aerospace industry are particularly durable and offer top performance in a wide temperature range.
Original
Original Simmerrings® from Freudenberg in metric and Anglo-American inch sizes are standard equipment on airplanes: in engines, transmissions, control systems, wheels and brakes.
Customized
Diaphragms developed and tested in-house for specific customers and applications are made of high-quality elastomer and polyurethane materials, tailor-made high- and/or low-temperature compounds and are available with fabric reinforcements.
Related Documents
Aerospace
The continuous quest for faster, safer, more efficient air travel demands ongoing innovation. The industry continues to strive for improved performance, reduced environmental impact, operational efficiency, and reductions in weight and cost.
Back-up Rings for Aerospace
Freudenberg Sealing Technologies back-up Rings improve the sealing capability of O-rings by supporting against extrusion.

Plate Seals
Plate seals are hybrid seals designed to incorporate the best features of flat gaskets and O-rings, concurrently eliminating drawbacks associated with each of those sealing methods.

NAS1523 Fastener Seals
Freudenberg NAS1523 Fastener Seals are metal retainers with an integrated elastomer sealing element.

Quantum® PTFE Sealing Products
PTFE (polytetrafluoroethylene) boasts a unique combination of outstanding material properties that makes it one of the best-performing materials in the field of sealing technology. Significant characteristics of PtFE include.

Self-Fusing Silicone Tape
Self-fusing silicone tape from Freudenberg Sealing Technologies is made of a specially formulated silicone rubber capable of fusing to itself to create a flexible, homogeneous barrier. The tape starts to tack within seconds, forms an air and water tight seal within minutes, and permanently fuses to itself within 24 hours.

Simriz® 498 High-Temperature FFKM
Simriz® 498 compound is formulated to far exceed the requirements of AMS7257, resisting high temperatures up to 325 °C and a broad range of harsh chemical environments.

Simriz® 501 & Z7257 - Permium Aerospace
With even greater performance results than the well-known Simriz® Z7257, Simriz® 501 marks our next generation Aerospace Simriz® material while providing continued availability of Simriz® Z7257.

NF L Material Specifications
Freudenberg Seaing Technologies compounds are approved materials for use in France and have the following NF L Specifications.

Double Wiper PT 4 for Aerospace
Double Wiper PT 4, is a two-piece wiper set, consisting of an engineered PTFE profile ring with one sealing and one wiping edge plus an O-Ring energizer.

Guide Band SF/KF for Aerospace
Guide Band SF (rod) resp. the version KF (piston) are non-metallic guide elements, either cut to size and ready for installation, or supplied as yard ware.

Omegat OMK-MR Aerospace
Omegat OMK-MR is a two-piece piston seal set, consisting of an engineered PTFE ring and an O-Ring as energizer.

Omegat OMS-MR Aerospace
Omegat OMS-MR is a two-piece rod seal set, consisting of an engineered PTFE ring and an O-Ring as energizer.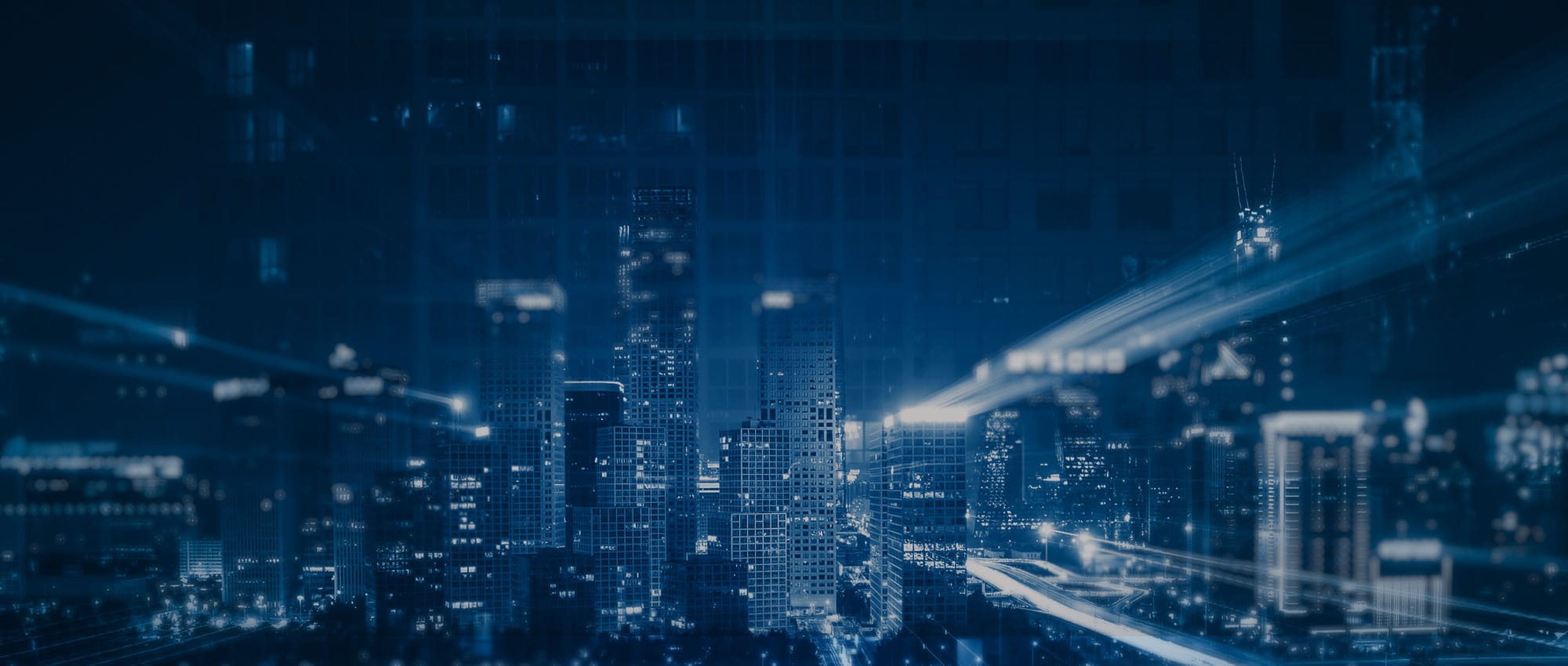 Join Us!
Experience Freudenberg Sealing Technologies, its products and service offerings in text and videos, network with colleagues and stakeholders, and make valuable business contacts.
Connect on LinkedIn!