First-Hand News?
Obtain news and background information about sealing technology, get in touch with innovative products – subscribe to the free e-mail newsletter.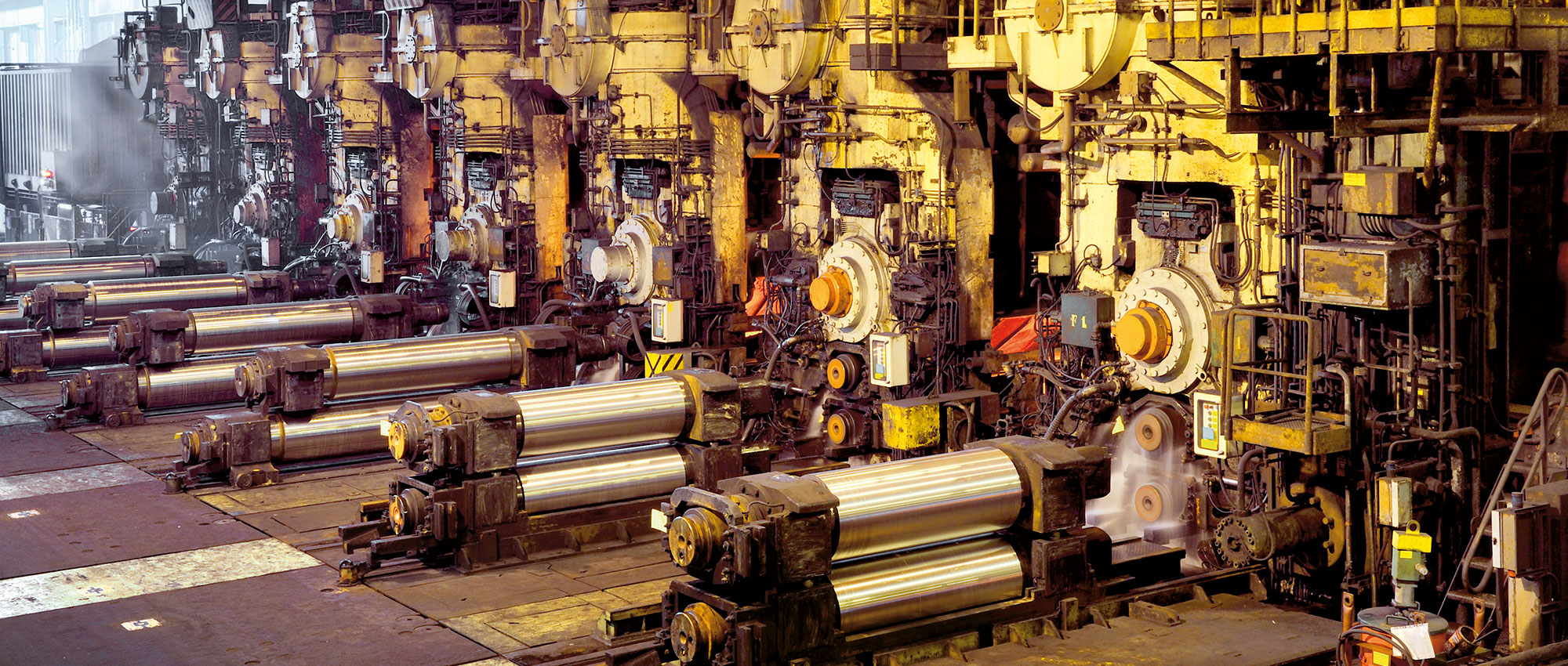 First-Class Engineering for a High-Demanding Environment
Sealing Solutions for Manufacturing
High functionality thanks to superior material quality: Seals from Freudenberg Sealing Technologies even withstand extremely high speeds and severe temperature fluctuations. This is essential for an environment as high-demanding as manufacturing. For our manufacturing customers, this means they can "drive" their machines faster and thus manufacture much more economically. Excellent seal effectiveness prevents leaks and the resulting machine breakdowns – reliably and lastingly. Costly downtime is eliminated. Service and repair expenses are also noticeably reduced.
High Functionality, Reduced Downtime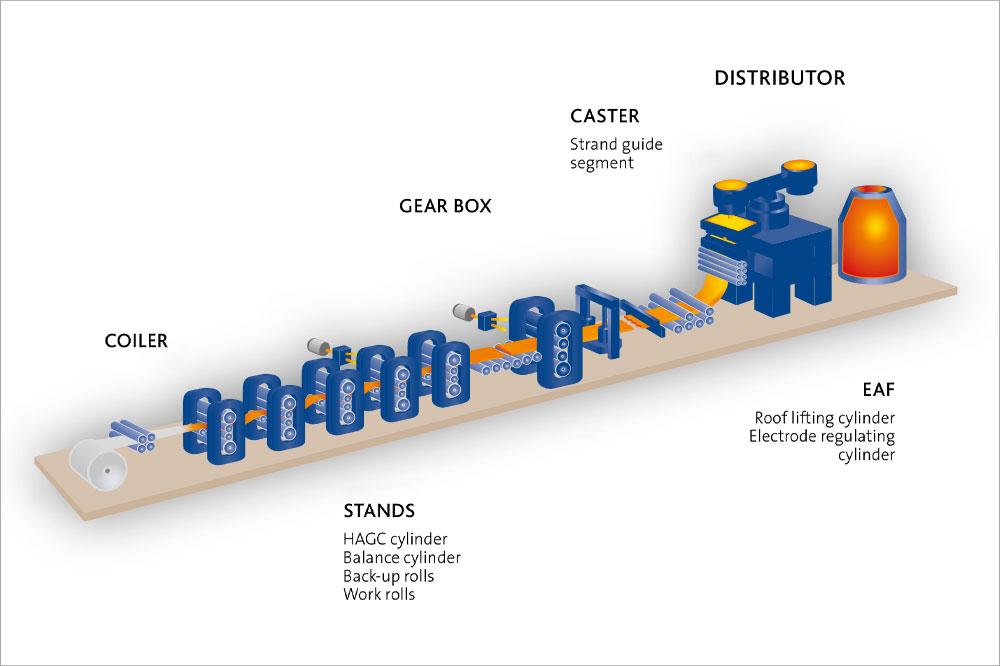 In the Iron and Steel industry, there are pronounced demands on people, materials and technology. Freudenberg Sealing Technologies provides compact sealing systems that seal reliably – even in extremely harsh conditions – to meet these challenges, as well as high operating life requirements, including temperature, stroke, speed, pressure, friction, duty cycle, radial force and lubricants.
Our seals contribute to:
Better output – benefitting both quantity and quality
Lower costs
Less downtime
Improved performance through longer maintenance cycles
Customers face unique requirements and challenges across their manufacturing operations, including steel mills, finishing lines, continuous casters and rolling mills. Learn more about our specific solutions for Stands, Gearboxes, Casters and EAFs.
For Mill Stands
Solutions for Balancing Cylinders and HAGC Cylinders
We offer solutions for maximum control of a short-stroke, high-frequency cylinder, as well as sealing systems that optimize protection for counter surfaces.
The well-matched combination of Freudenberg seals and guide bands prolongs service intervals. Our PTFE glass compound is self-lubricating and is gentle to the surface, which helps reduce maintenance costs.
Sealing Systems for Balancing Cylinders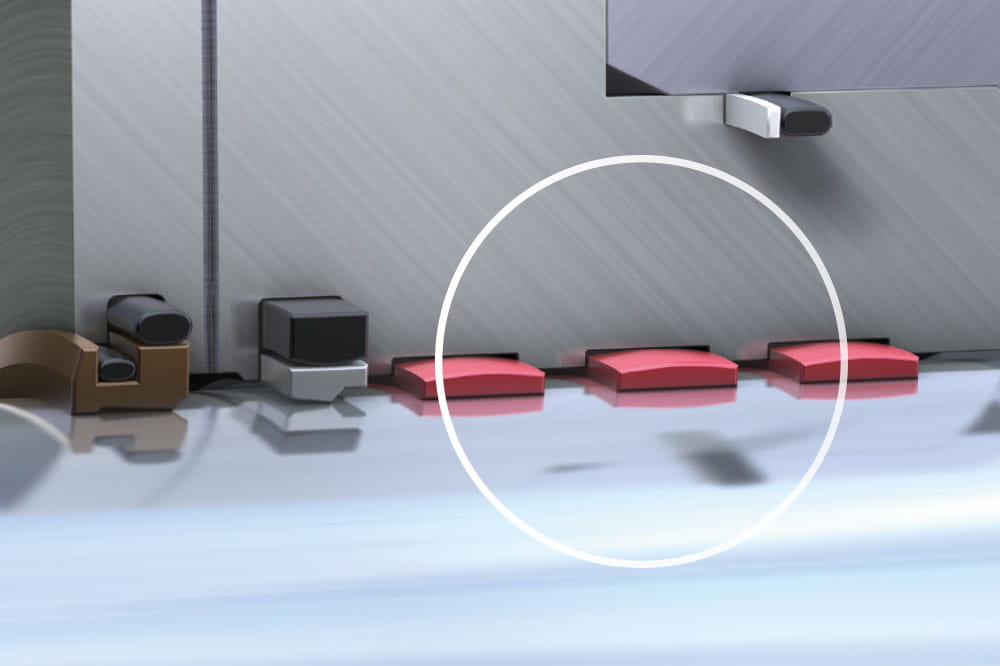 Superior adjustability and cylinder control, thanks to the advanced frictional behavior of Merkel® Omegat PTFE seals
The patented Merkel® Guivex geometry enables high loads, while reducing the risk of metal-to-metal contact
Our unique sealing arrangement helps improve performance and enables shorter housings
Watch the video ›
Download Solution Sheet ›
Sealing Systems for HAGC Cylinders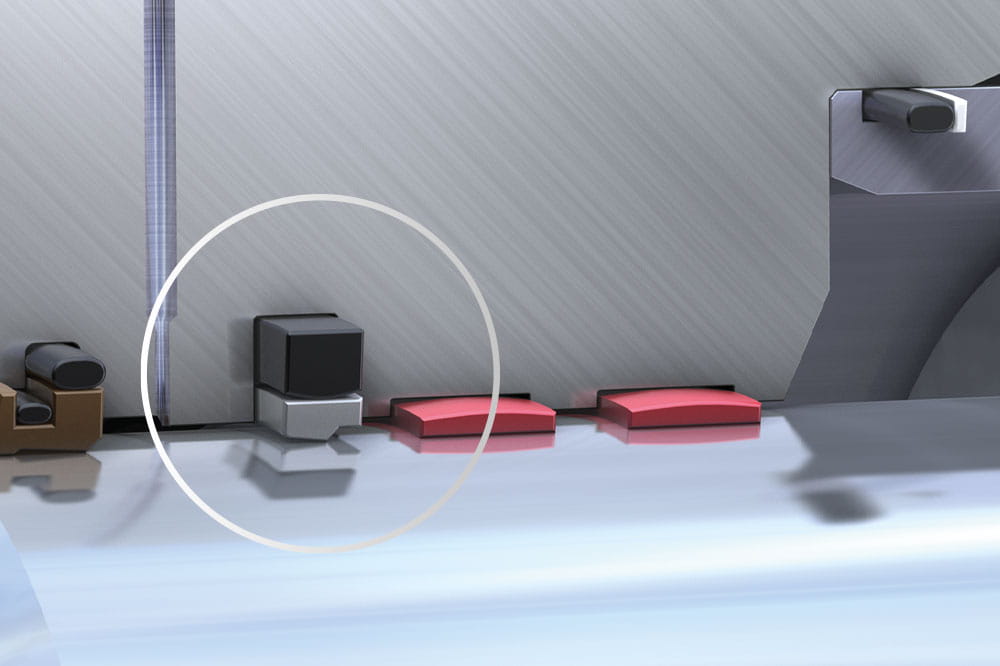 We have the expertise to improve the accuracy of HAGC cylinders, while boosting performance, reliability and durability.
Minimum wear is critical. That's why we use a self-lubricating PTFE glass compound, which is ideal for short strokes and high frequencies
Our systems are also very functional, reliably handling high pressures (even above 30 MPa) due the heavy-duty design of the Merkel® Omegat seal, and, simultaneously, offering maximum service life
External "protective screen" in extremely dirty environments – Merkel® double wiper PT 2 offers the best protection for a long-lasting sealing system
Watch the video ›
Download Solution Sheet ›
Solutions for Work Rolls and Back-up Rolls
Specially designed for work rolls, Freudenberg's tailor-made sealing combination (RPM41 + Environmatic) provides secure and reliable sealing. For manufacturing customers, this adds up to maximum tons produced with minimal lost hours to downtime. We know how to increase service life for work rolls.
Our RPM41 + Environmatic combination offers these advantages:
Readiness of supply – within hours, if needed
Reliable protection against water ingress into lubricant
Gentle to the housing – easy to install and remove
Eliminates tension spring at the sealing lip for improved operational safety
Watch the video ›

Further Sealing System for Roller Bearings in Work Rolls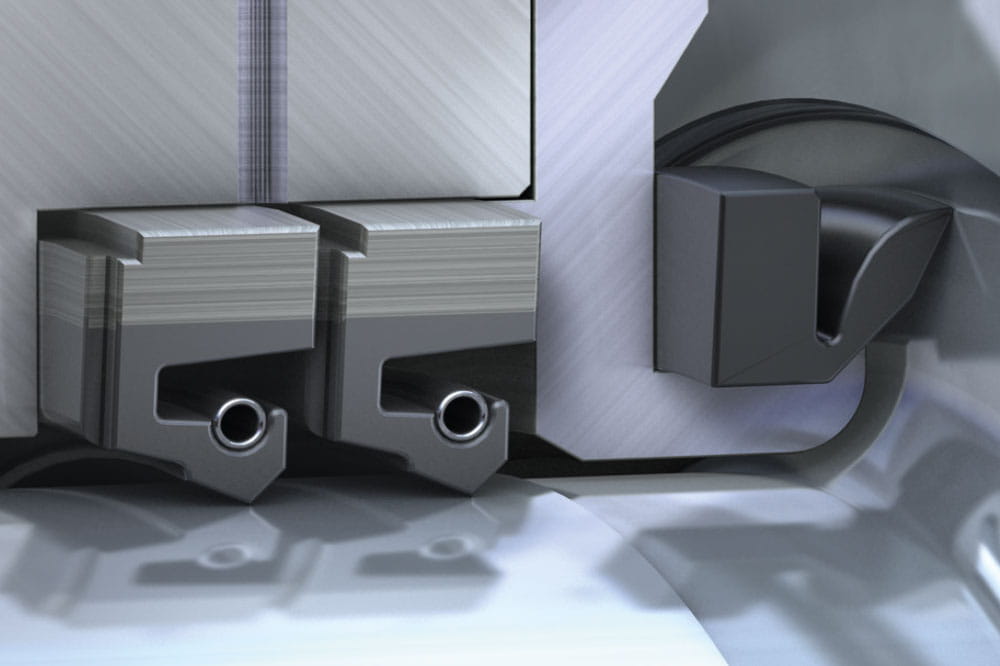 Operating speeds up to 25 m/s
Space-saving design utilizes integrated lubrication grooves in the sealing element
Precise line forces of the sealing edge yields leak-free performance and minimal wear
Watch the video ›
Download Solution Sheet ›
Sealing Systems for Plain Bearings in Back-up Rolls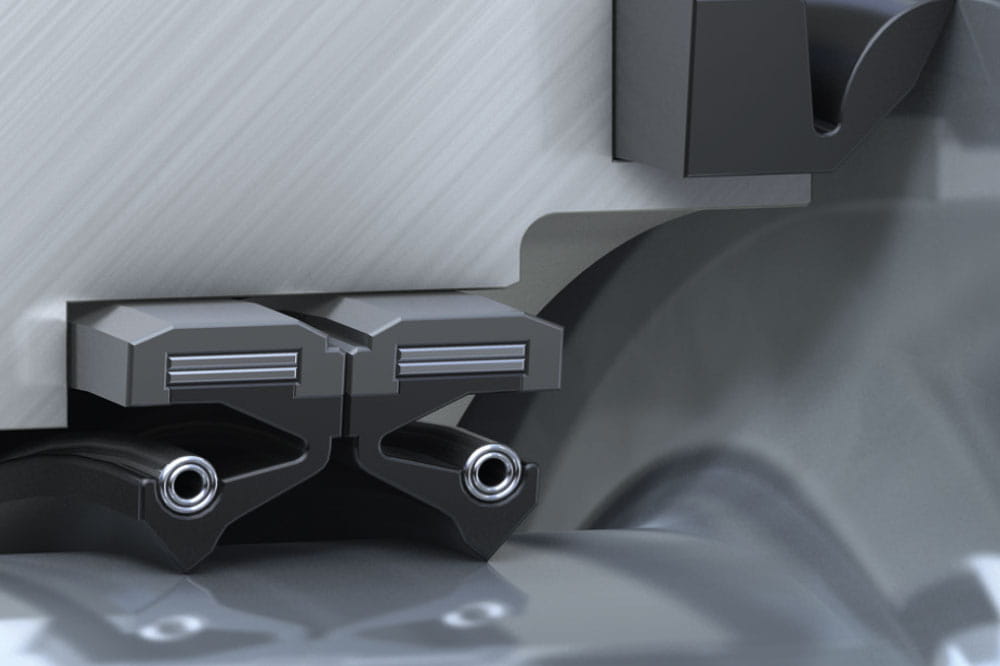 Solid performance – even up to ±3 mm shaft deflection, with speeds up to 35 m/s (40 m/s intermittent)
Self-retaining fit by vulcanized-in steel bands
Simple, housing-friendly installation
Watch the video ›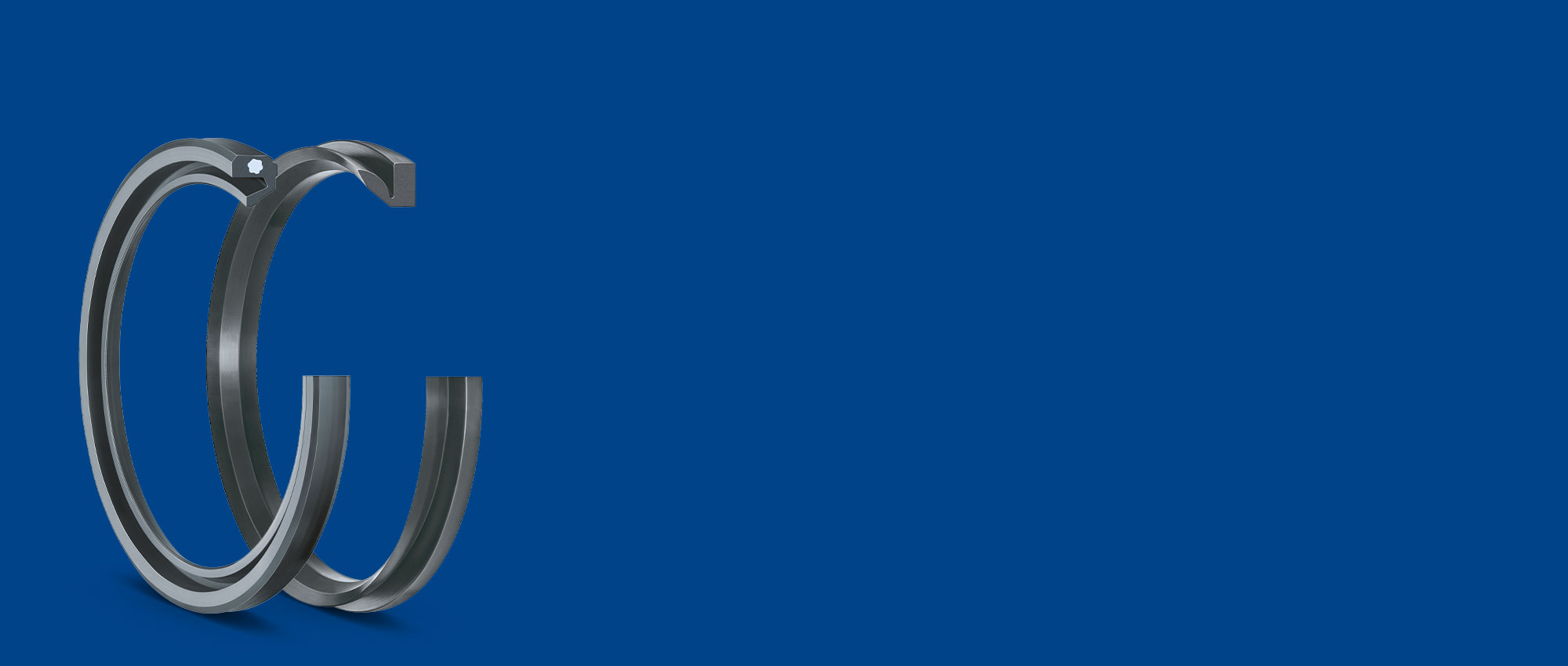 Maximum Protection for Your Work Roll Bearings
Merkel® Radiamatik RPM41 + Merkel® Envirnomatic
Visit Webspecial
Sealing Systems for Continuous Caster Segments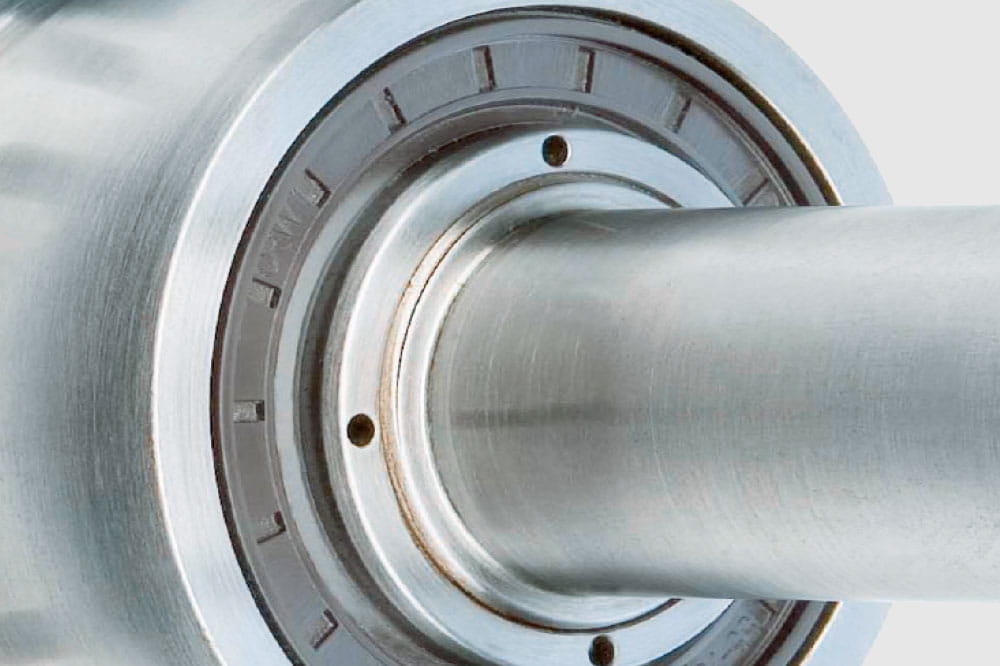 Simmerring® Type BAUM for Open Housings
High wear resistance for long service life at high temperatures
Standard seals are readily available
Simple installation for low service cost
Simmerring® BAUM with self-retaining fit in the housing. In case of heavy contamination, a protective lip or "filter fleece" is available to help optimize operating life.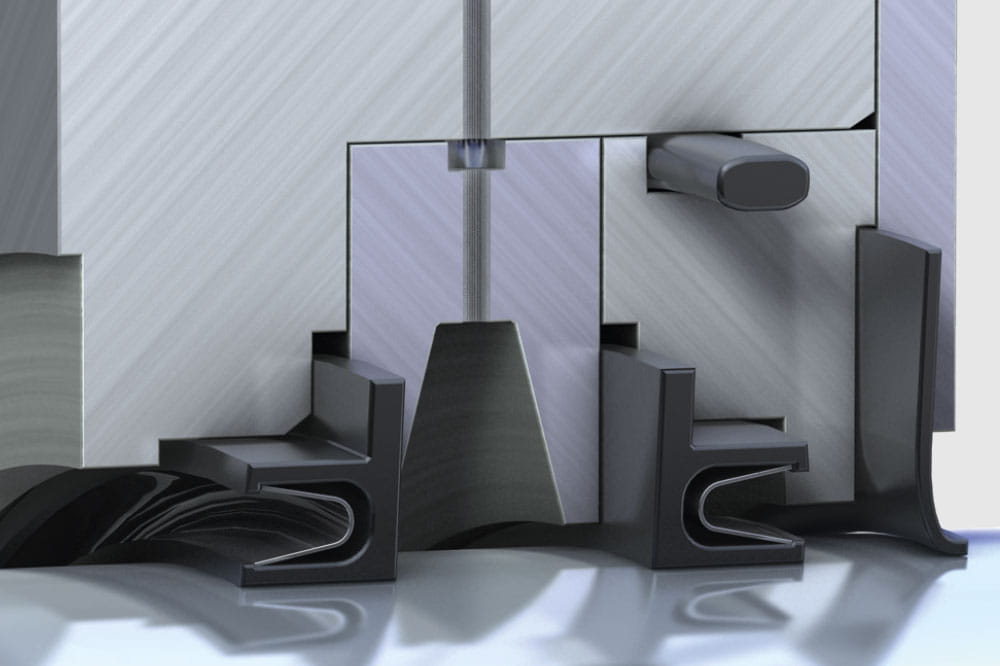 When It Gets Too Hot
Reliable protection of the bearing against contamination by PTFE wiper
Suitable for high speeds and high temperatures
Low friction and greatly reduced wear due to Freudenberg's self-developed, high- quality PTFE compounds that, in addition to the actual sealing function, also protect the counter surface
Both made of Carbon filled PTFE: Merkel® U-ring NRRW in combination with a Merkel® water guard WADB-9460
Sealing Systems for Electric Arc Furnaces (EAF)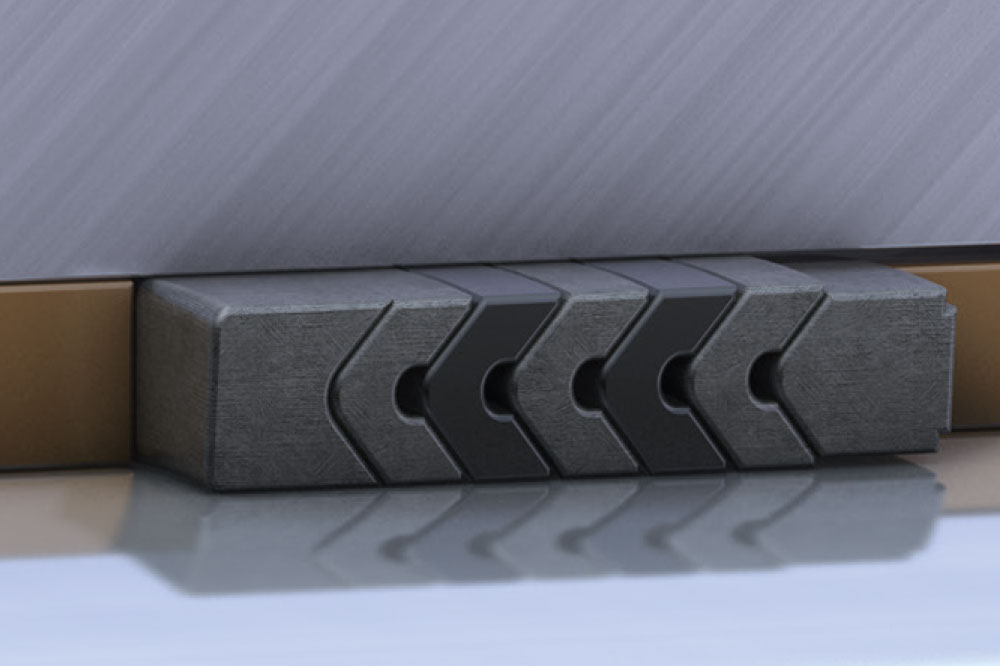 For Easy Replacement
Long lifetime, even without bellow protection of the rod
Reliable sealing function, even if the rod is highly strained
Split version for ease of installation and reduced maintenance cost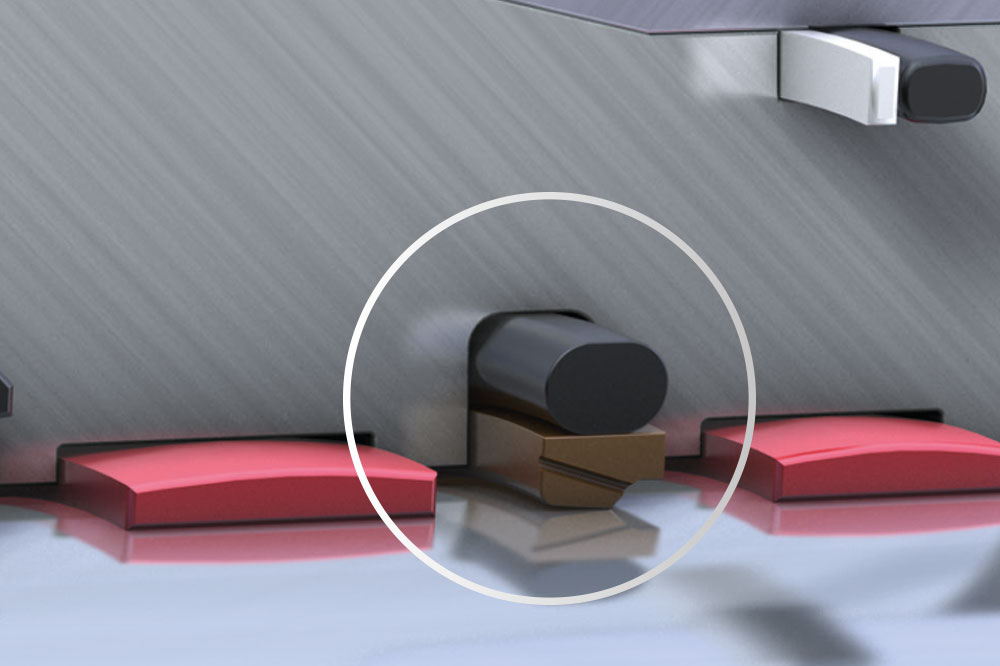 For Low Friction and Long-Stroke Performance
Our products are designed to reduce friction loss.
Stick-slip-free operation allows precise positioning
Ideal sealing function for long service intervals without leakage
* Important note: The rod must be protected against sparks and similar hazards
Contact Us Today
Our steel and iron industry experts can address all your questions, including:
Flexible profiles
Non-standard seal sizes
Delivery times
Short- and long-stroke systems
Emergency services
On-site troubleshooting capabilities
Together with key partners, Freudenberg provides a wide range of high-quality sealing systems, including complete sealing kits to meet your needs.
Related Documents
Sealing Solutions for Metal Processing
Our products and services are renowned for their outstanding performance. It's good to know that we can make valuable contribution to the success of major OEM's and after market customers in various industries.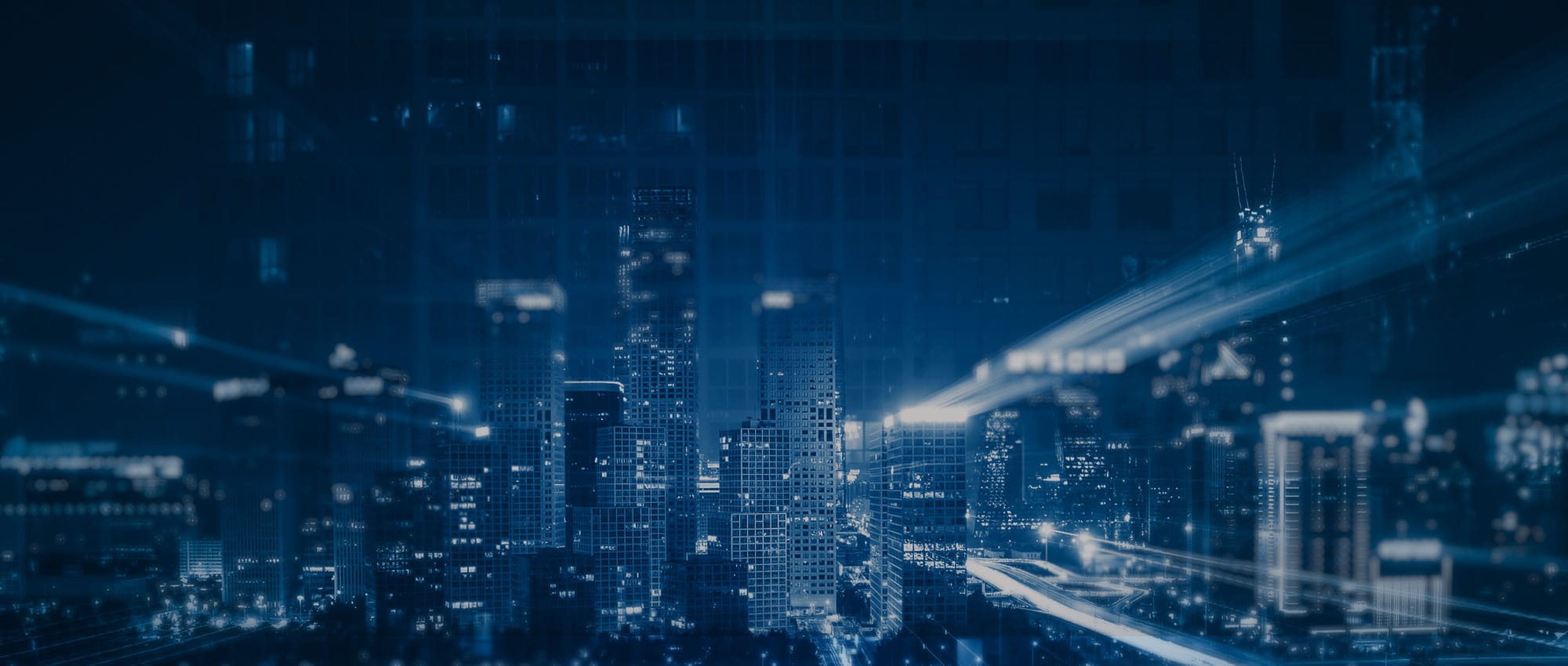 Join Us!
Experience Freudenberg Sealing Technologies, its products and service offerings in text and videos, network with colleagues and stakeholders, and make valuable business contacts.
Connect on LinkedIn!