First-Hand News?
Obtain news and background information about sealing technology, get in touch with innovative products – subscribe to the free e-mail newsletter.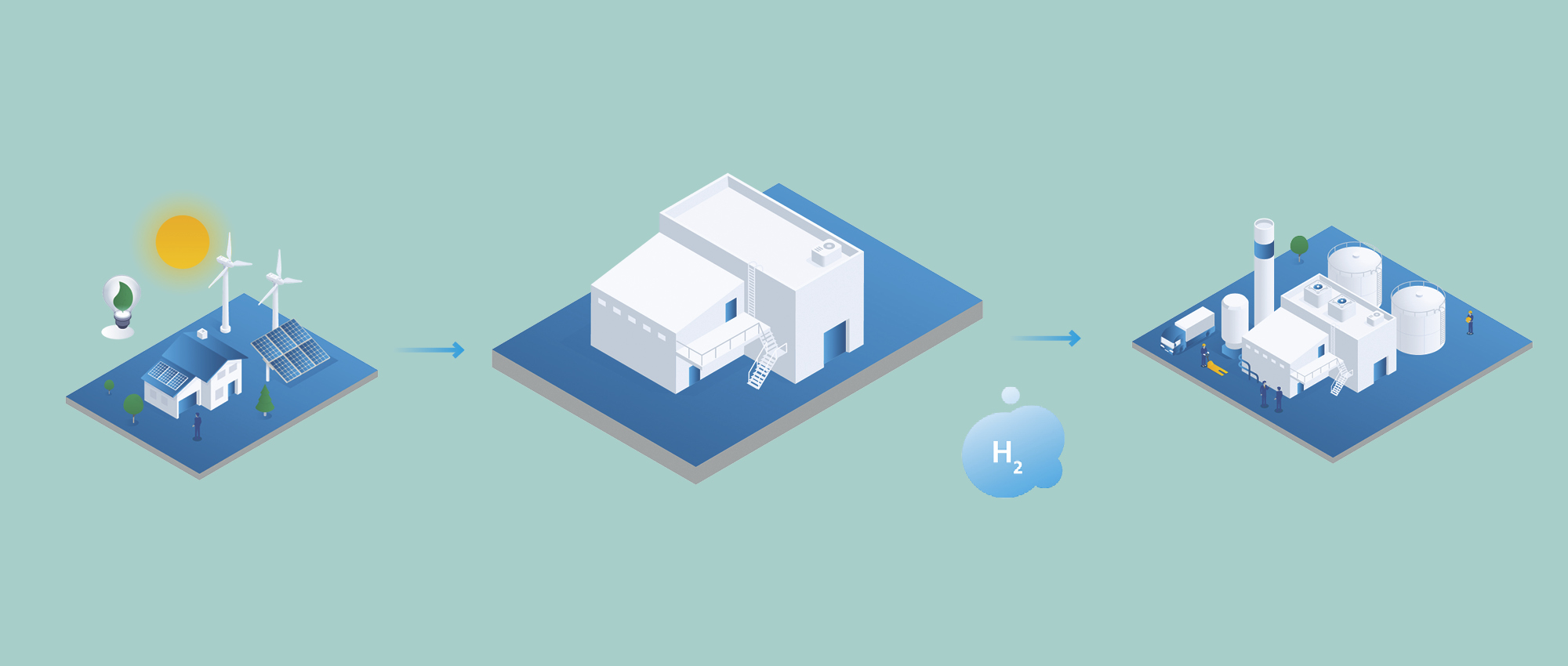 Click here for the ESSENTIAL Audio Book
More than 20 countries have adopted a national hydrogen strategy so far. One key aspect is the mass production of "green hydrogen." Freudenberg Sealing Technologies' solutions have made it a pioneer in the field.
There are many ways to produce hydrogen. But there is only one way that promises to decarbonize industry and the atmosphere: "green hydrogen" production. It uses electricity generated with renewable energy to separate oxygen and hydrogen from water. Hydrogen is well-suited to serve as an interim storage medium for the surplus energy from wind turbines and solar installations. Green hydrogen is also in demand as an energy source for CO2-intensive, difficult-to-electrify industries. Companies can then eliminate fossil fuels. However, the amount of green hydrogen produced has been very modest so far. Global capacity is a mere 250 to 300 megawatts. Only 0.03 percent of hydrogen production comes from electrolysis powered by renewable energy.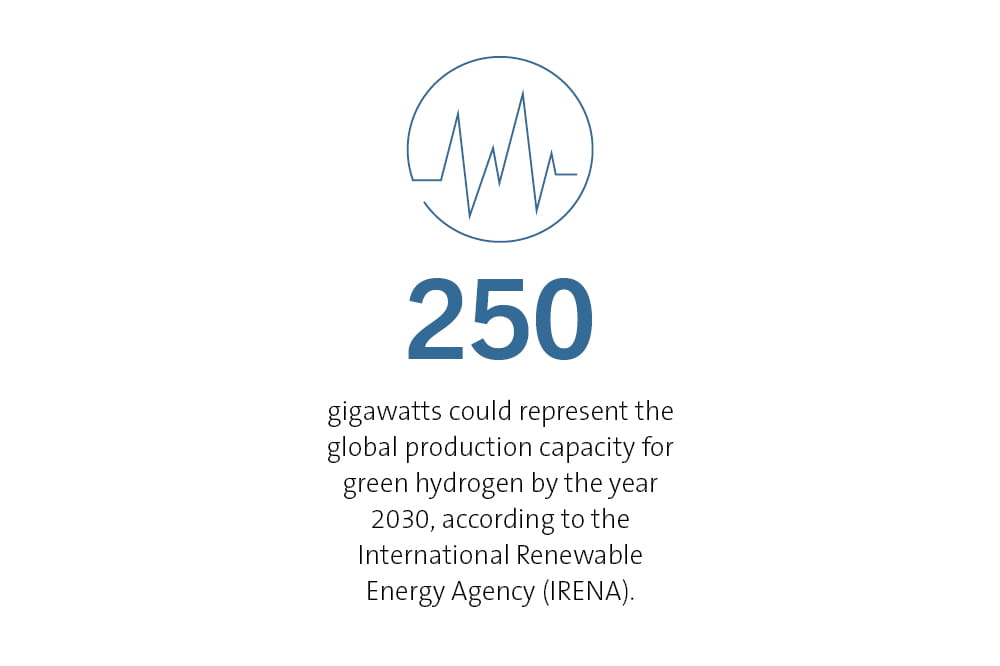 Green Hydrogen on the Upswing
The production of green hydrogen will speed up tremendously, however. Artur Mähne is convinced of that. "Many companies are now working on the manufacture of electrolyzers, the core of green hydrogen production. Along with established firms, many new companies are making their way into the market. We are seeing a Big Bang right now," said Mähne, Global Segment Manager, Hydrogen Technologies, at Freudenberg Sealing Technologies. The climate objectives of large industrial nations are the reason. As industrial energy requirements grow, the number of competitors building electrolyzers increase and the facilities get larger. While these installations generate an average of 1 megawatt today, there are about 80 production facilities under construction or in the planning stages worldwide that are expected to produce 100 megawatts each or more. Green hydrogen production is poised to reach new dimensions.
The International Renewable Energy Agency (IRENA) underscores this. It considers an increase in the global production capacity for green hydrogen to more than 250 gigawatts to be possible. To achieve that scale, huge production capacity must be built up quickly. One point of leverage: the accelerated production of electrolyzers. Until now, they have been largely produced manually. "The production process has to be industrialized. This is the only way that production capacity can reach the gigawatt range, with economies of scale to reduce costs," Mähne said.
Standardized and Automated Production
The expert on hydrogen technologies assumes that the operation of gigafactories will shed light on other opportunities for optimization. A more efficient process will likely bring higher temperatures and pressures in its wake. A key goal for electrolyzer system requirements is a long product life. Freudenberg Sealing Technologies is actively involved in this mission since seals are important to the operation of electrolyzers. "An electrolyzer consists of several stacks, and they in turn are made of numerous cells. Our products seal the cells against one another so that hydrogen and oxygen are completely separate from one another. Otherwise the equipment would be damaged," Mähne said.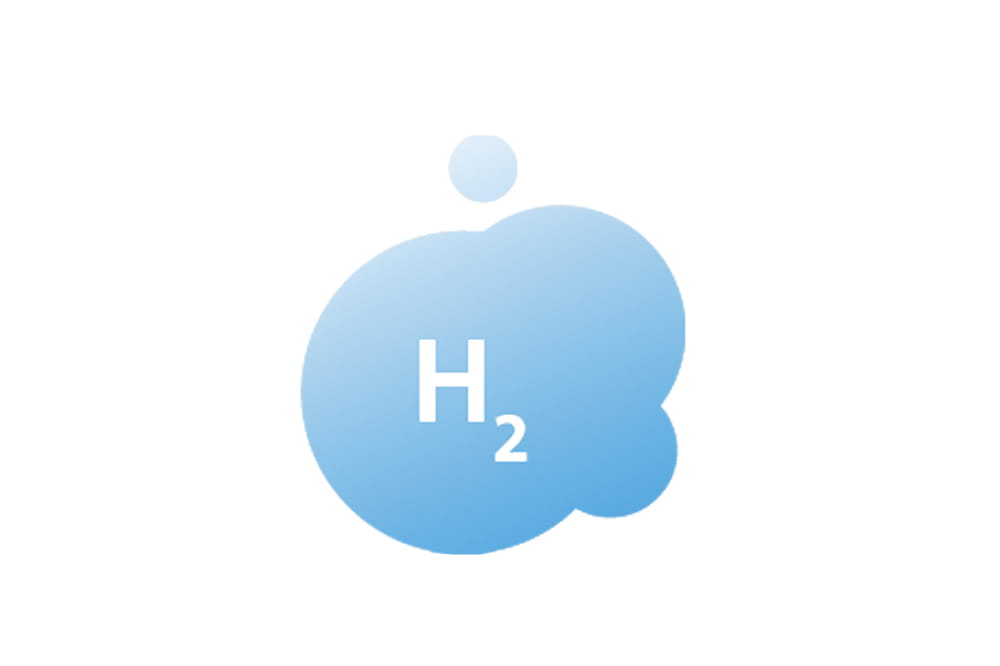 To manufacture electrolyzers cost-effectively, with automation, the fast installation of seals up to 1 meter high is critical. This step was done manually until now. But Mähne and his team are now turning to integrated instead of loose seals. They are either attached or sprayed directly onto a frame or bipolar plate. Both approaches speed up the assembly of the electrolyzers. The stacking of the cells can then take place more quickly with a standardized process. Sources of error are minimized and more systems are built in a shorter time. In the process, each sealing solution is tailored to the customer's requirements. "We advise our customers on how and where a seal is best attached. It is a proven advantage for us to be on board at the early stages of the stack's conception, to develop the ideal seal design jointly with manufacturers," Mähne said. Ideally, the timeframe from the first conversations to the finished series-production seal is twelve to eighteen months. Deliveries in greater quantities are then possible.
Remove Pain Points
Apart from engineering, the expertise of the Freudenberg Sealing Technologies team covers the selection of the right high-performance elastomers for seals. The aggressive environment of electrolysis is anything but ideal for them. They have to be chemically resistant, cope with high temperatures and withstand immense compressive deformation. With more than 20 years' experience in the manufacture of components for fuel cells, Mähne and his team can give electrolyzer manufacturers expert advice. "They are always happy to see us remove critical pain points for them. Thanks to our integrated solutions, they reach their goal more quickly." That is a crucial factor for the buildup of greater production capacity for green hydrogen. Mähne finds the prospect of helping to appreciably reduce CO2 emissions to be as fascinating as it is gratifying.
---
This article originally appeared in ESSENTIAL, Freudenberg Sealing Technologies' corporate magazine that covers, trends, industries and new ideas. To read more stories like this, click here .
More Stories About Sustainability