First-Hand News?
Obtain news and background information about sealing technology, get in touch with innovative products – subscribe to the free e-mail newsletter.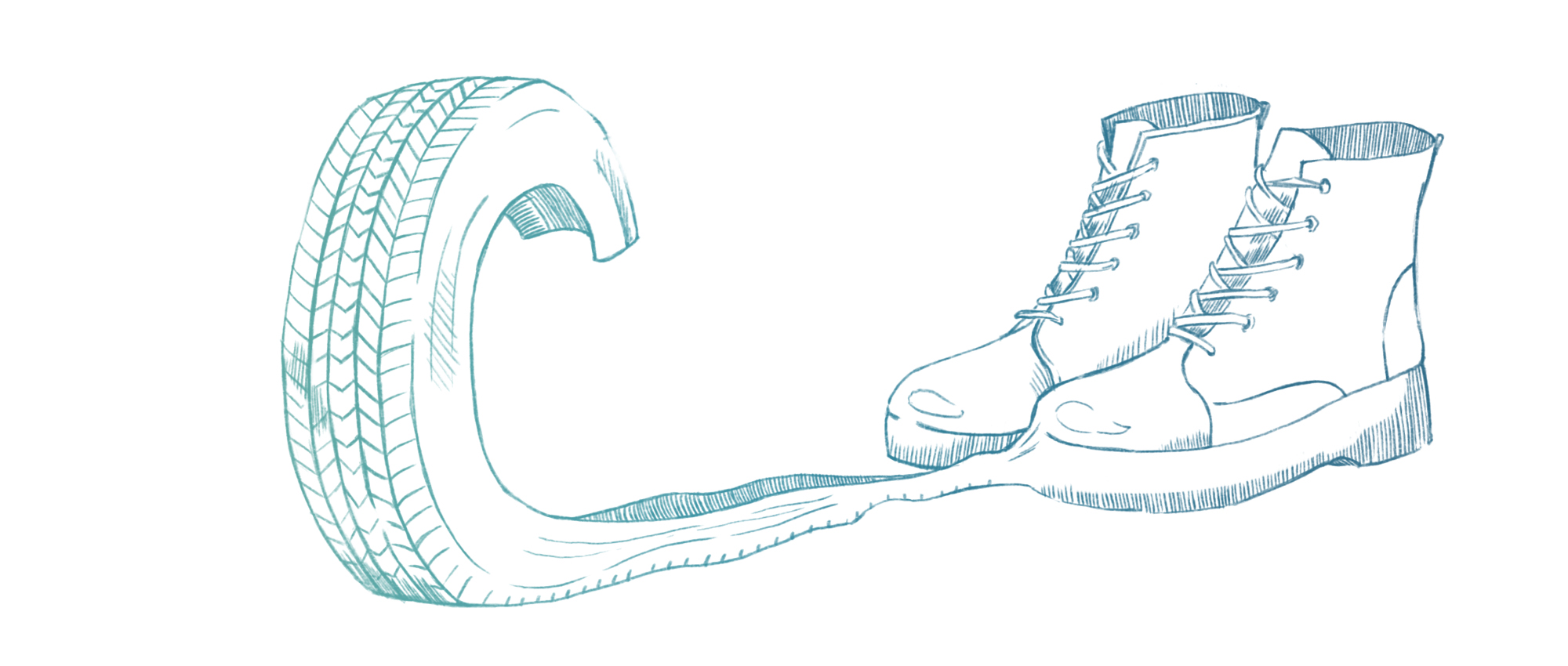 From Old to Extraordinary
Recycling has long been part of everyday life. Everyone knows about newspapers and notepads made of waste paper. But it's also possible to give aging products and materials a completely new life. This is called upcycling, and it puts objects manufactured for industrial purposes in a completely new light.
The recycling can take many forms. Instead of leaving old products to their fate in a landfill, they can be given a new, altogether fashionable life. Shoulder bags made from truck tarpaulins  are a well-known example.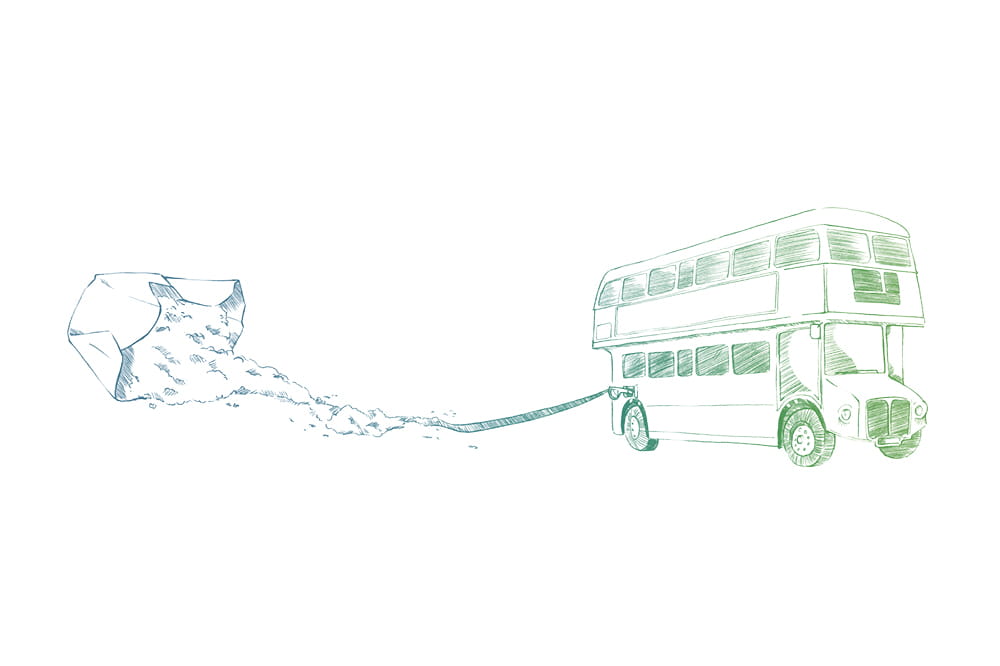 A Portuguese clothing company is profiting from the use of automotive products as raw materials for its shoes. The fashion brand attracted attention when it brought out sneakers whose outer material was made from recycled airbags. It recycles plastic bottles on a separate PET line. The soles of shoes can already be made from materials used in recycled tires. This is enabling the environmentally conscious brand to engineer an extraordinary comeback for its products. A female entrepreneur in Ethiopia has also begun manually producing shoes that are partly made from old truck tires. The striking shoes are mainly exported and have even made it to the fashion metropolis of New York.
A very special kind of recycling has come into play in the production of fuel for buses. In late 2017, some of the famous red London buses began to run on a biofuel mixture derived from coffee grounds. A British company goes around the country collecting the remains from the coffee machines at cafés and cafeterias and then combines them with fats and oils to create an innovative biodiesel.
Airplanes can even take flight with the help of a special biofuel. That is at least what an international team of researchers demonstrated in 2017. They started out with sour whey, which is a waste product from the production of yoghurt and the acid-set cheese known as quark. Then they extracted a purely biological oil that can be further processed into fuel for aircraft. The process does without expensive chemicals. Bacteria cultures are merely added to the sour whey in two bioreactors heated to different temperatures, which makes it possible to recycle the substance into a valuable material. In October 2021, Airbus made it all a reality. For the first time, one of its airplanes took off on a test flight totally propelled by sustainably-produced jet fuel. In this case, the sustainable aviation fuel, which consisted of waste cooking oil, powered a three-hour flight.
Even scrapped wind turbines can end up in a completely new environment. Due to their very high carbon fiber content, the rotor blades are hard to recycle. A Dutch company came up with a different use for them in Rotterdam. In 2012, rotor blades were built into park benches near the famous Erasmus Bridge. In another district of the city, they were transformed into futuristic climbing structures in a playground.
With its Freudenberg Performance Materials (FPM) unit, Freudenberg is doing its part to promote upcycling as well. FPM takes old PET bottles  and uses them to manufacture small, interconnected fiber balls that are incorporated as padding in the ski clothing of a North German sportswear manufacturer. This sets the label apart as a seller of highly functional, sustainable and pollutant-free winter sports clothing. The examples show that upcycling not only helps companies produce new, modern products – it reduces waste as well. A new way of thinking can be a beautiful thing.
---
This article originally appeared in ESSENTIAL, Freudenberg Sealing Technologies' corporate magazine that covers, trends, industries and new ideas. To read more stories like this, click here .
More Stories About Sustainability