First-Hand News?
Obtain news and background information about sealing technology, get in touch with innovative products – subscribe to the free e-mail newsletter.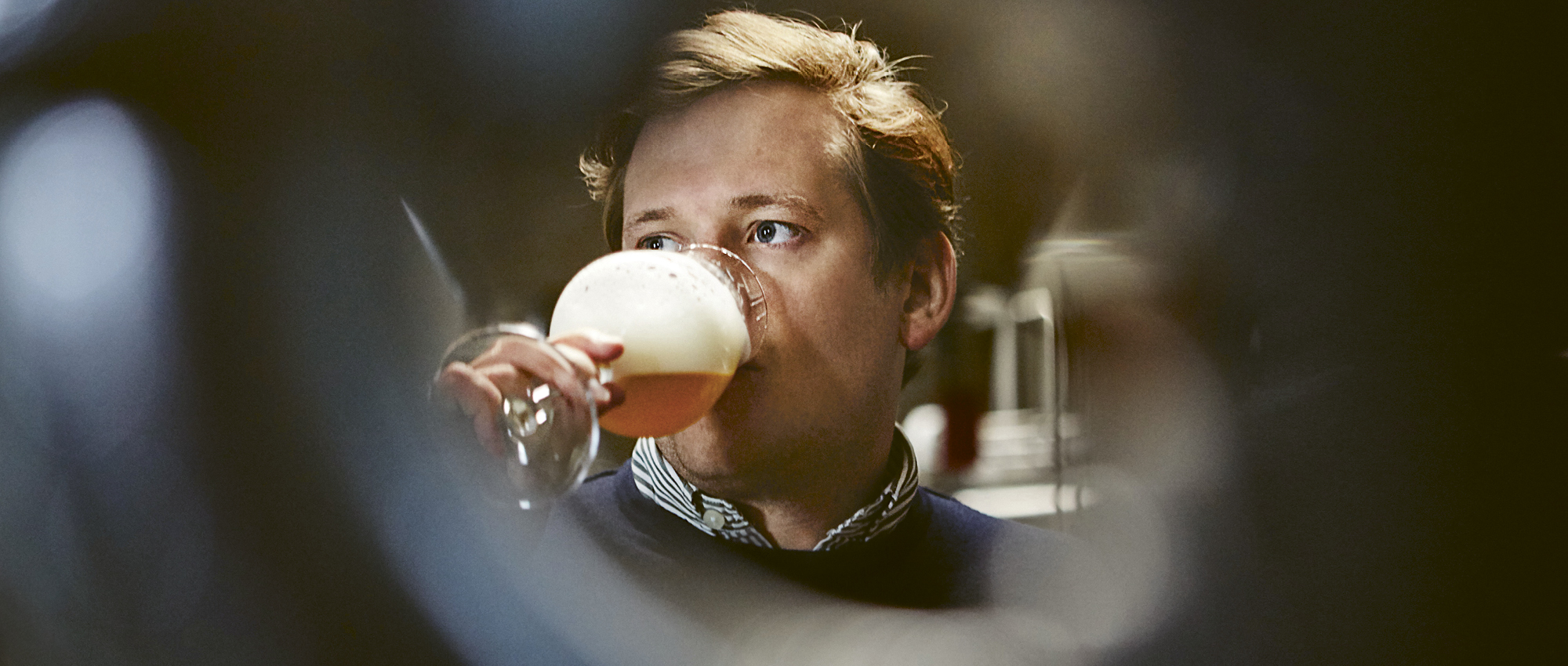 The High Art of the Craft
The craft beer movement has been sloshing onto Europe's shores from America since the early 2010s, and breweries are becoming ever more adventurous.
Beer sommelier, master brewer, entrepreneur. Max Spielmann is well-equipped to take over Braumanufaktur Welde from his father Hans. He is continuing a grand legacy. The venerable brewery, which was founded in 1752 in Schwetzingen, near Heidelberg, has been in the family's hands from the beginning. "Family-owned companies have it easier in a number of ways," Spielmann said. "They can think long-term. That makes it easier to reinvent themselves again and again." Here he definitely sees parallels to the global Freudenberg Group in neighboring Weinheim. But the wide, wide world, once depicted with sailing ships in commercials, hasn't been trendy since the craft-beer wave washed onto Europe's shores from America in the early 2010s. "The political and social norms of the 20th century have been dissolving, and people have lost their gravitational center," he said. "Now they're seeking a new orientation in their own regions and buying regional products. They want to know where their food comes from."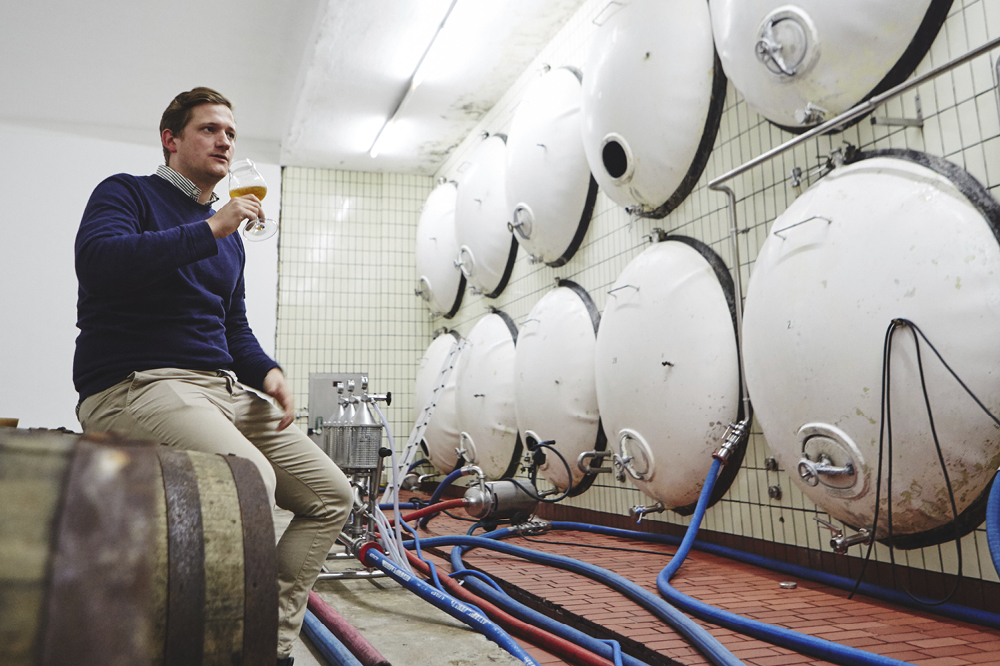 The consumers' need to know the provenance of their goods is a key reason for the success of craft beer, according to Spielmann, who worked for Heineken in Mexico and Amsterdam after completing his graduate studies in business administration at TU Munich. "Craft beer is the personification of its maker," he said. "People want to see the master brewer. They want to be able to reach out and touch him. They don't want to see any more anonymous commercials on TV. Instead, they want to get advice at a tasting – especially from guys with tattoos and full beards" After all, a key factor in the success of craft beers is their taste.
Slow brewing requires the highest quality standards
Spielmann wants to offer his customers these experiences – with a pale ale perhaps made with an American aroma hop, known as Citra, that unfolds with accents of lemon, lime and wild honey, or a "pepper pilsner," produced jointly with another brewery, Himburgs Brau­kunstkeller. Black and pink pepper berries impart the taste of grapefruit, mango and bergamot to it. Or a "Welde No1 Slow Beer Pils," a pilsner aged at least six weeks. Welde has been certified as a Slow Brewery by the Slow Brewing Institute. "Slow brewing requires the highest quality standards in everything from purchasing raw materials to brewing, all the way to managing the company," Spielmann said. "We see this as a good fit for us. After all, we have been brewing with craft methods from 1752 down to the present and can intervene in the brewing process at any point."
Four questions for Max Spielmann
What is your favorite drink?
Max Spielmann: I am a classic after-work beer drinker, during my personal downtime, when I sit back and reward myself with a brief period of relaxation. The beer has to be good. I enjoy our Welde No1 Slow Beer Pils because its yeast has had more time to ferment and its wort ferments more delicately. This gives the beer a very balanced taste profile and very refined flavors. Since I spend the entire day with beer in my work, I sometimes enjoy a glass of wine in the evening. Otherwise I drink mineral water almost exclusively – the carbonated kind.
What is the most significant difference in taste between conventional beers and craft beers?
Spielmann: It is hard to define a general difference in taste. I would put it this way: with craft beers, brewers have always probed certain limits and pushed the extremes of taste. So there are very sweet and very bitter craft beers. But the craft brewer who intends to be successful long-term must achieve a balance between drinkability and unique flavors.
What are the special requirements in the production of high-value beers?
Spielmann: Many more hop flavors are certainly produced when various types of hops in much greater quantities and over a longer timeframe go into beer production – but higher costs are the result as well. And if barley is grown with greater spacing between the ears, fewer fungal spores develop – but that costs money too. Depending on the harvest, quality is always fluctuating. The art of the master brewer is to always produce the same end-product from materials that, by their very nature, do not always have the same characteristics.
What are the ways that a master brewer can affect the characteristics of a variety of beer?
Spielmann: Water is one lever that a master brewer can use. We have our own deep well with outstanding water rising from a depth of 172 meters, whose mineral composition has a major impact on the process of leaching the bitter elements out of the hops. Another lever is the yeast, which plays an important role in the fermentation process. When the temperature is increased, the process is accelerated. You can also affect activity with the pH level; here the master brewer employs the lactic acid bacteria on the malt. As part of the main fermentation process, he can also aerate the wort with oxygen before it is blended with the yeast in the fermentation tank. He can also work with air pressure: the greater the pressure on the yeast, the lower the activity.
More Stories About Food & Beverage