First-Hand News?
Obtain news and background information about sealing technology, get in touch with innovative products – subscribe to the free e-mail newsletter.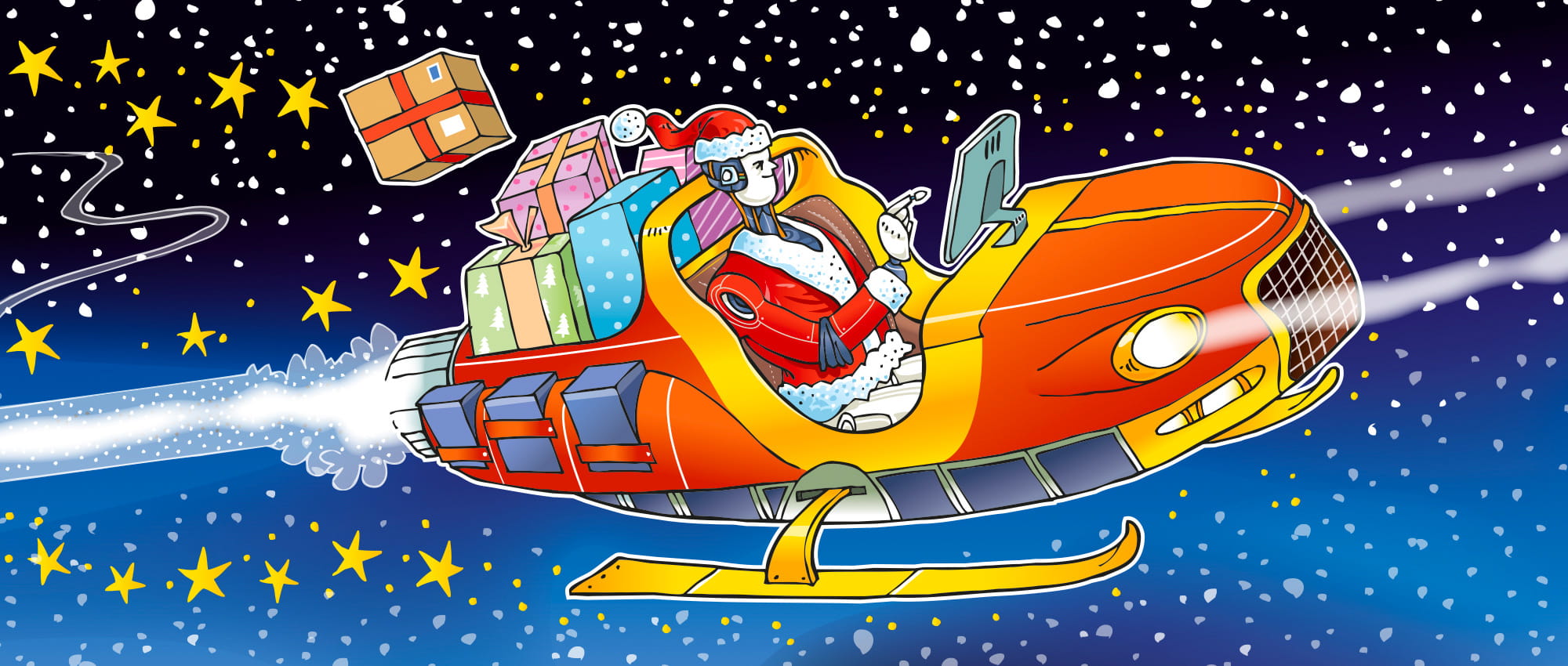 Happy Holidays and Success in 2022
After a demanding year, most Freudenberg Sealing Technologies (FST) employees are heading into their winter break. Christmas will soon be celebrated in many of the countries where the company has operations. With this not entirely serious story, FST's Communications Department is taking the opportunity to say goodbye for now. We'll be back in a few weeks.
Even Santa Claus has to keep up with the times if he wants to avoid becoming a dinosaur. He will break with tradition this year for the first time and won't be delivering Christmas gifts across the planet.
"I'm just not as young as I used to be," he told international journalists at a "live" virtual press conference from his home in Napapiiri, Finland. "I have to admit that the many, long trips under deadline pressures have taken their toll. My reindeer have long reached retirement age as well. Critics also say their methane emissions can no longer be tolerated in the era of climate change and there are other propulsion systems that are more animal-friendly than four-legged muscle power." After consulting with his reindeer, Santa Claus has proposed a new global logistical concept.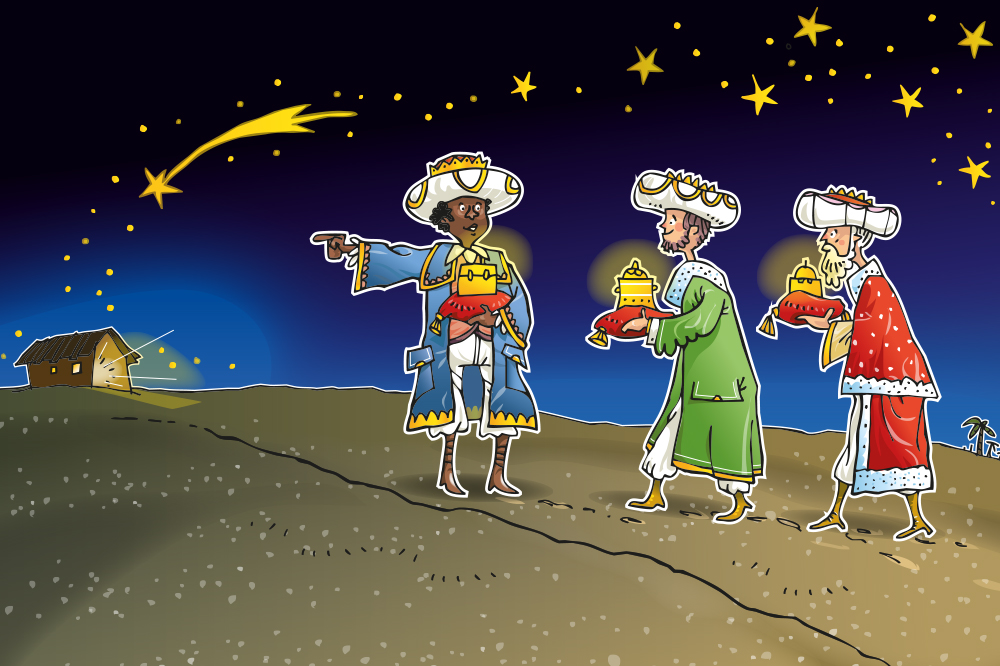 Effective immediately, Christmas letters and wish lists can no longer be sent in writing by mail to Santa Claus' post office box in Napapiiri. They can only be sent digitally. The post office box is linked to the new autonomous logistical center for gifts at the North Pole and to its local subsidiary in Bischofsheim, Germany. There warehouse robots fill the waiting Amfyflyght, which is powered by Freudenberg fuel cells and batteries.
Amfyflyght? This state-of-the-art float plane is fueled with climate-friendly green hydrogen. It can glide on the water, fly through the air, and land on lakes, seas or the mainland. It can also travel on roads or rails. Santo Rob, a humanoid robot with a friendly smile and an impressive bushy white beard, is at the controls of the semi-automatic, bright red vehicle.
Santa Claus had a terse answer to one question: What was the greatest technological challenge posed by the conversion? "Alterations to my suit: Santo Rob is blessed with a somewhat more athletic build than I have. The tailor shop took my suit and quickly made two out of it. So he can change clothes occasionally if he wants to. Still, robots don't work up much of a sweat, even if the work is strenuous.
Since the new Amfyflyght was not cheap and Santa Claus did not want to shoulder the costs alone, he teamed up with other gift providers. The Gift Delivery Cooperative Consortium (GDCC) includes Jack Frost, who works over the New Year's holiday in Russia, and the equally aged Three Wise Men. They traditionally travel on foot, so Spanish children only get their gifts on January 6. "We really wanted to have a woman on the team, but Befana, the Italian witch, still prefers traveling by broomstick. We naturally regret this very much, but we can appreciate her position," Santa Claus said. The climate-friendliness of her broomstick's powertrain was also in dispute recently.
There is some consolation for those who would enjoy chatting with the real Santa Claus: Embracing digitalization and his role as a modern gift delivery specialist, he is making himself available virtually – by video call from his office in Napapiiri.
More Stories About E-Mobility