First-Hand News?
Obtain news and background information about sealing technology, get in touch with innovative products – subscribe to the free e-mail newsletter.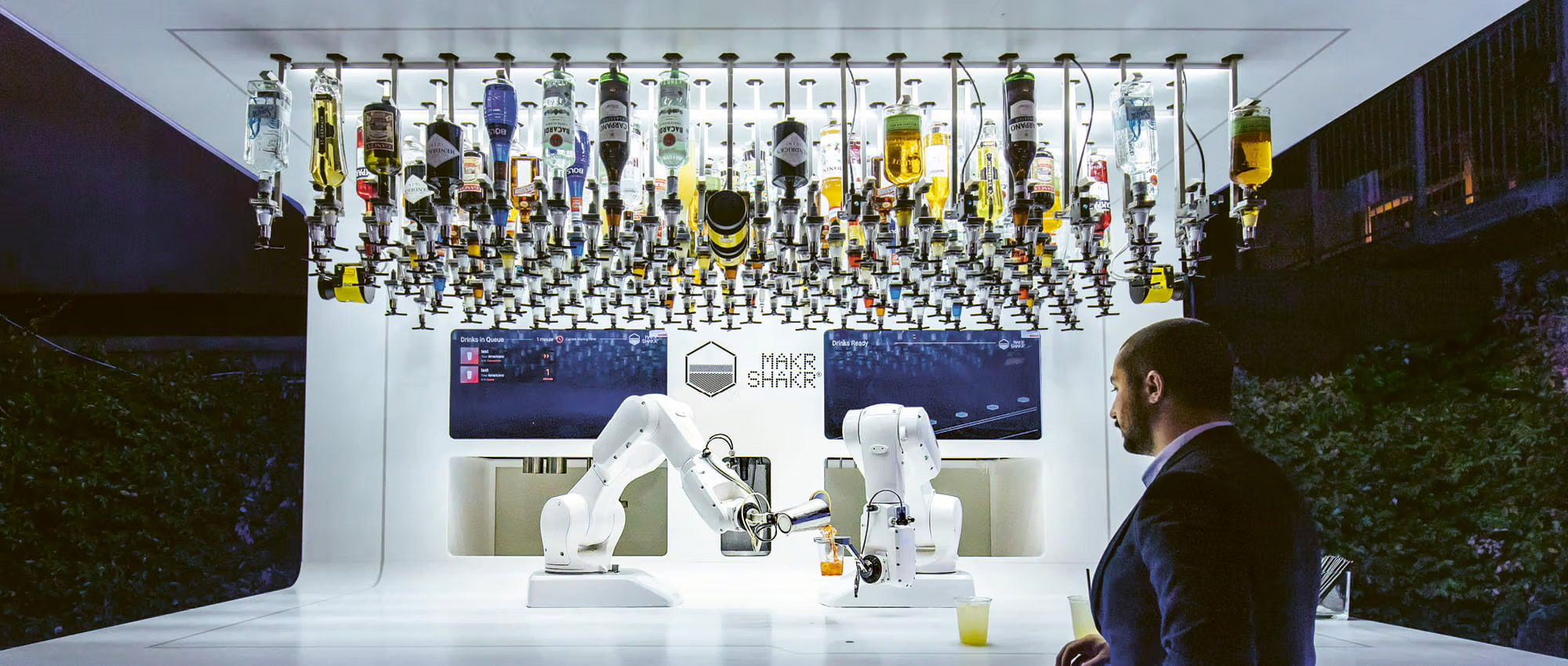 Click here for the ESSENTIAL Audio Book
With its new strategy, Kuka wants to make automation available to everyone. A key component of the initiative is a new operating and ecological system that greatly simplifies programming. But classic machine building virtues are still important for success in the market.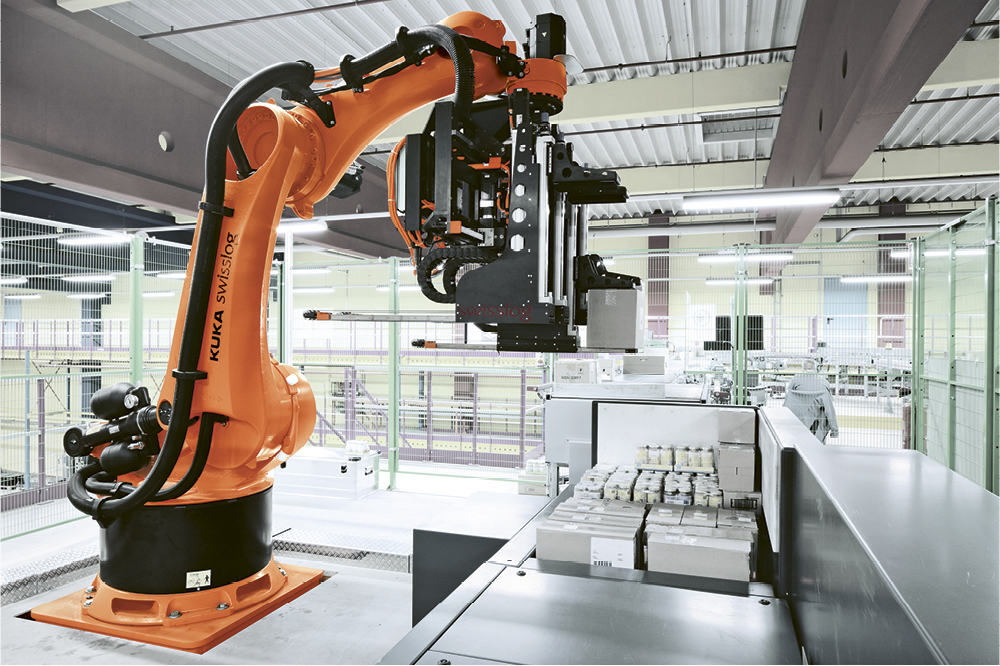 A huge manufacturing space somewhere in Germany. Minute by minute, the floor vibrates as huge presses form steel sheets. Orange robotic arms load and unload the presses. A bit further into the same plant, other robots weld sheet metal together, and a vehicle body emerges piece by piece. If you stand in a body shop today, it is hard to imagine that it was people – not robots – who did this occasionally dangerous work up until the 1990s. But with the opening of global markets, the auto industry became a pioneer of automation. Kuka benefited from the trend right from the start. The Augsburg-based company built the first robotic welding transfer line for Daimler-Benz in 1971. The world's first industrial robot with six axes of movement followed in 1973. There was little demand for it initially, but its technology paved the way for an upturn in the 1980s. Robots conquered auto factories, and Kuka assumed the pole position in Europe.
Increasing Automation
Kuka expert Benjamin Baumann now foresees a comparable revolution for small- and medium-sized enterprises. "We are facing a shortage of skilled employees in every industrial country due to demographic changes. That means unergonomic and monotonous activities will increasingly be automated in smaller companies as well." A product architect, Baumann is working on the implementation of a new growth strategy for the venerable company. "Automation for Everyone" is the program behind the strategy. It's especially targeting activities that have posed problems for automation in the past. Perhaps it has not paid off financially. Or the activities have been automated only rarely – or not at all. The functional testing of electronic components is one example. "In theory, there are no limits to our imagination," Baumann said. "A high degree of system flexibility – along with easier programming – is the precondition for smaller companies to be able to use robots profitably."
In theory, there are no limits to our imagination.
Benjamin Baumann, Product Architect, KUKA AG
Programming without Special Expertise
There has been great progress in programming – often called "teaching" – in recent years. For example, knowledge of high-level languages has not been needed for a while. Instead, a motion sequence directed by a human can be recorded and translated into programming codes. "Robotics for everyone" insists on programming totally without the specialists that smaller companies cannot afford to hire. The new operating system "iiQKA.OS" is expected to allow this. It carries smartphone-style thinking over to robotics. The operating system takes over the hardware-related tasks and controls communication. Specialized apps – made available through an ecosystem also called "iiQKA" – take over application-specific tasks, such as controlling a welding device. So components typically provided by outside companies – laser sensors or gripping systems, for example – can be integrated, Kuka has entered into a series of partnerships to fill out its ecosystem. "That takes care of interface problems and manual programming," Baumann said.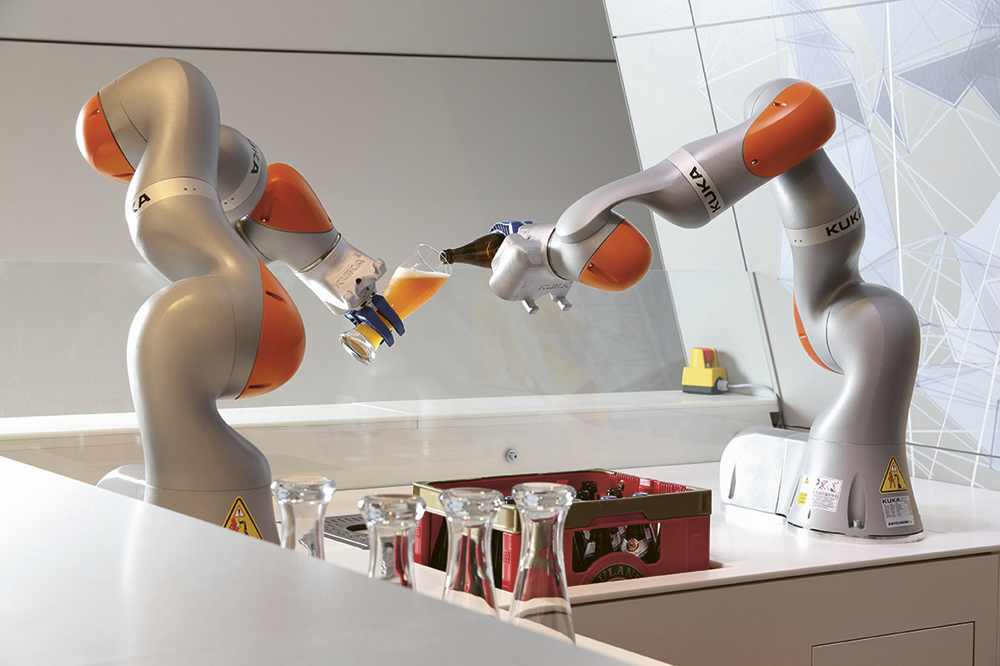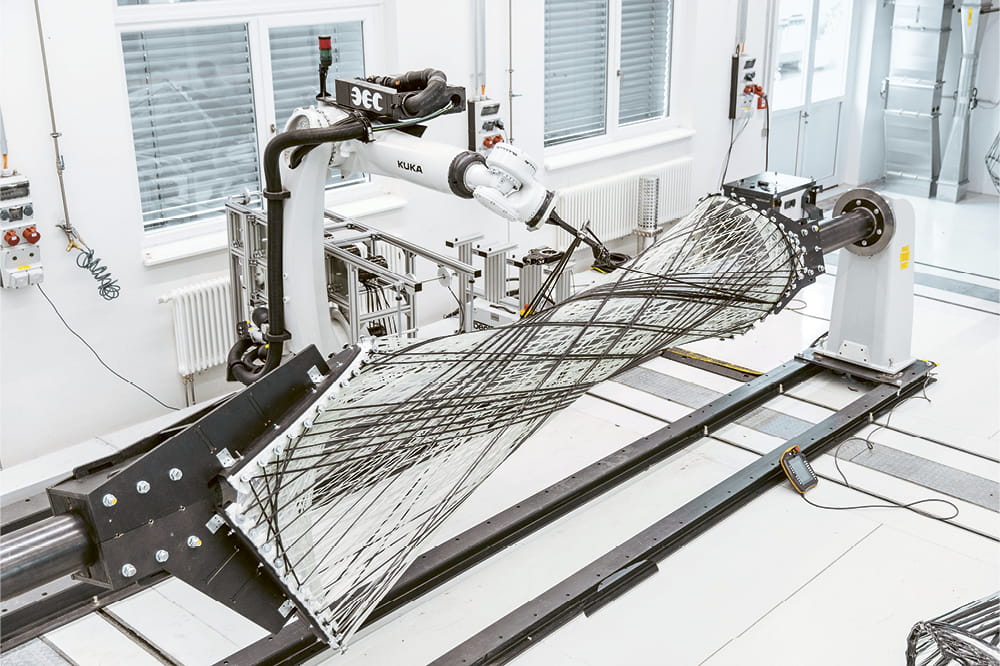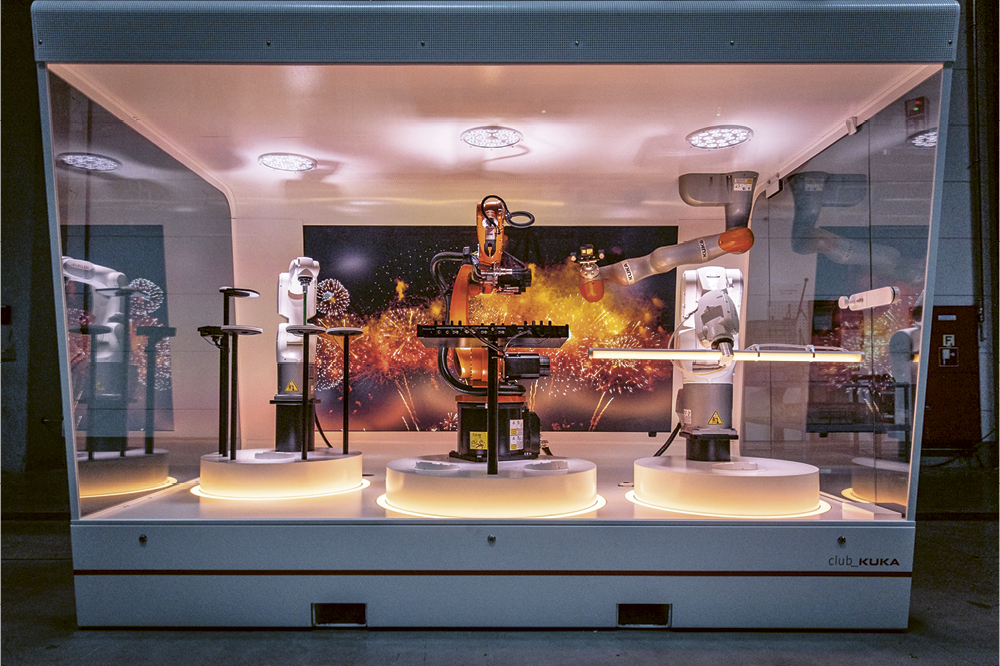 The initiative is starting off with a cobot, the "LBR iisy." With a payload of 3 kilograms (6.6 pounds), it is one of the smallest robots in the Kuka portfolio. But it is nonetheless a high-tech solution. Its six joints contain sensors enabling it to respond to the slightest contacts. This puts the LBR iisy in a position to work in close proximity to people – and, simultaneously, with extreme precision. Dimitrios Tsituridis, Key Account Manager at Freudenberg Sealing Technologies (FST), is closely watching his customer's development. "Kuka robots stand out for their extreme robustness and longevity in industrial environments, and they increase the productivity of their users. I see this technical standard in their cobots as well." Tsituridis knows what he is talking about. Among other uses, the seals that he sells are employed where any robot endures special stresses: in its joints. Rapid acceleration is followed by braking that is quick and precise in equal measure. "From the standpoint of the seal, it is extremely challenging to reach maintenance intervals of several years under these conditions." In the case of cobots, the payloads and the rotational speeds are generally less. In return, the requirements are greater for the precision of the motion sequences. "That's why the friction caused by the radial shaft seal ring must be kept to a minimum," Tsituridis said.
Close Relationship
In the last few years, the business relationship between Kuka and FST has become much deeper. One key reason: With the Modular Sealing Solution 1 (MSS1), FST has developed a system that is low-friction and extraordinarily robust. Working with Kuka and a gearbox supplier, Freudenberg has installed the MSS1 into a robot for the first time. "The results impressed everyone. The sealing function performs reliably and the seal is kept comparatively compact at the same time," said Dimitrios Tsituridis Key Account Manager at Freudenberg Sealing Technologies. In all, Freudenberg now supplies around 200,000 radial shaft seal rings annually to Kuka and the component supplier that it has designated. In parallel, FST is increasing the level of automation in its own manufacturing operations – and, in turn, a growing number of Kuka industrial robots are being put to use there. "We certainly know that the quality is the highest," Tsituridis said. Kuka subsidiary Swisslog supported a major automation project in Italy. The Pinerolo distribution center, which mainly sends replacement car parts to Italian customers, uses an automated warehousing and picking system. A fleet of autonomous vehicles takes items from racks and transports them to the employees who handle the actual shipping.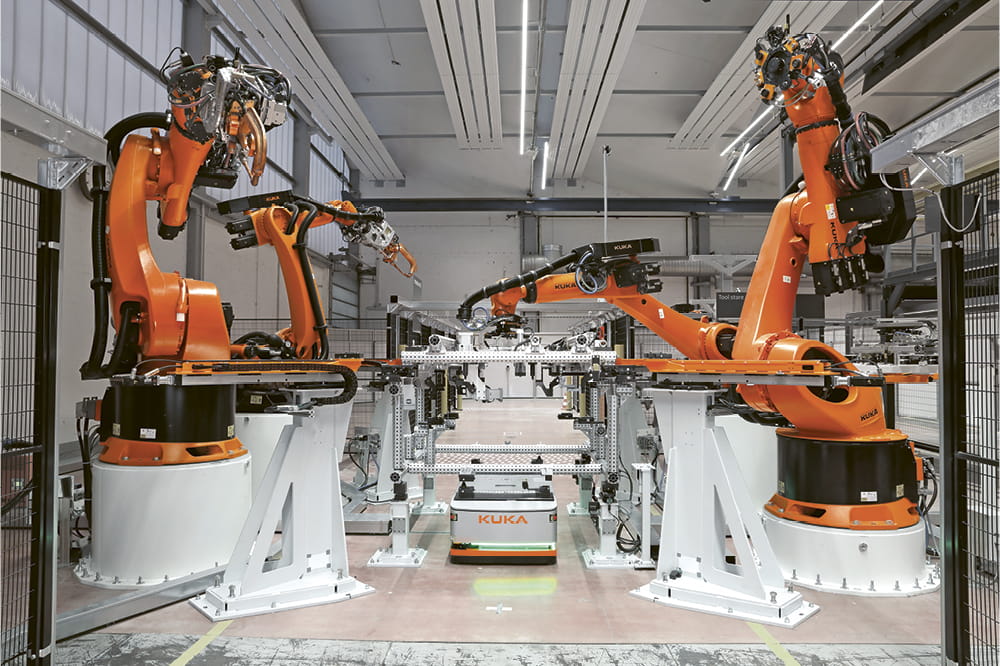 Growth in China, too
Kuka is one of the world's largest providers of robots with an installed base of about 350,000 units globally. It sees enormous opportunities for growth as automation continues to advance. The Chinese market is especially appealing since the "Factory to the World" is seeing rapid demographic shifts. The Chinese Company Midea has owned Kuka since 2016 and has good market access. Tsituridis' Chinese colleagues are naturally in discussions with Kuka experts in China. He is confident that "Automation for Everyone" is a vision with promise.
Read more about the Kuka mission 2030 here.
---
This article originally appeared in ESSENTIAL, Freudenberg Sealing Technologies' corporate magazine that covers, trends, industries and new ideas. To read more stories like this, click here.
More Stories About Digitalization