First-Hand News?
Obtain news and background information about sealing technology, get in touch with innovative products – subscribe to the free e-mail newsletter.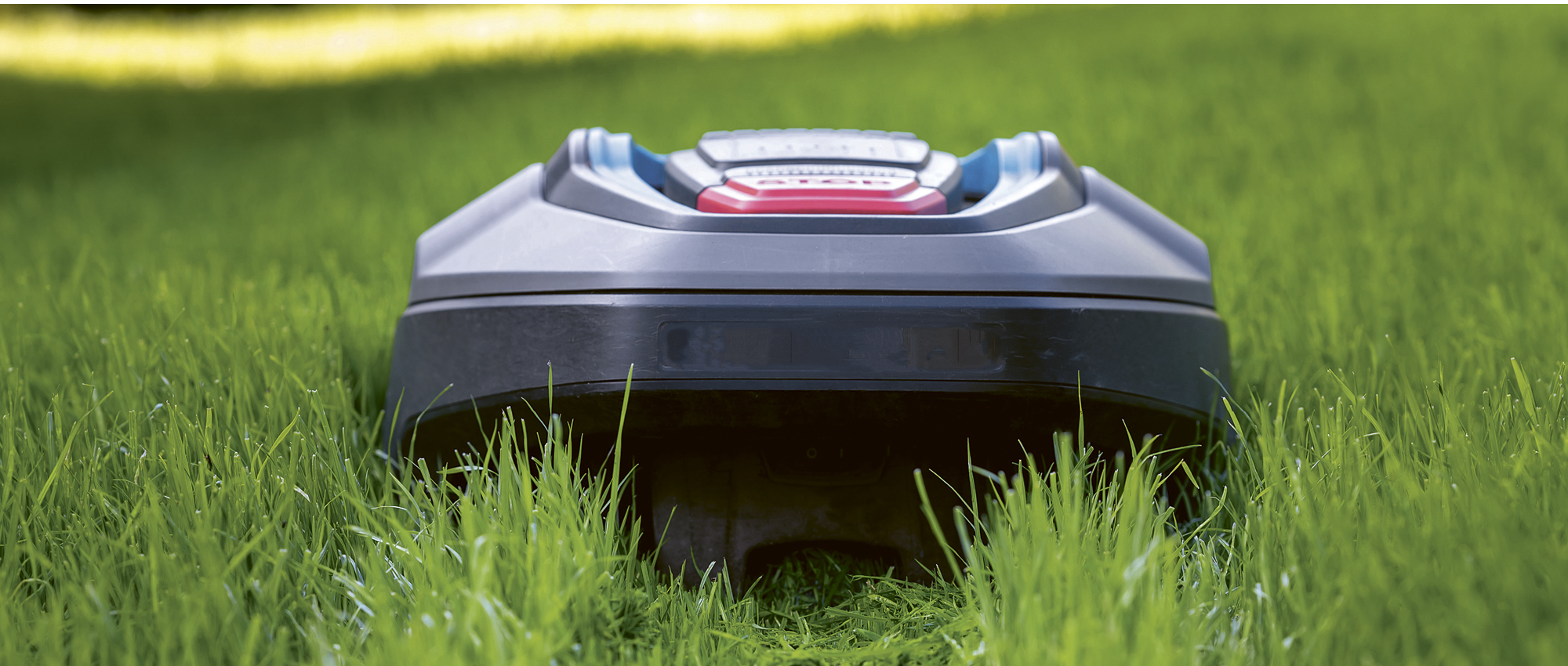 Click here for the ESSENTIAL Audio Book
There are better ways to spend your Saturdays than mowing the lawn. But mowing robots are only a source of satisfaction when they keep operating even under harsh conditions. Seals from Freudenberg Sealing Technologies help them do that.
The sun is beating down mercilessly, but the black mowing robot is unimpressed. It completes lap after lap across the lawn. A short time later, a storm rolls in, and the rain is heavy. An integrated sensor recognizes it immediately. On its way back to its outdoor charging station, the robot fights its way through several yards of wet grass clippings of its own creation. It then waits patiently at the station until it is sent into action on the next sunny day. Small components from Freudenberg Sealing Technologies help make it possible for a machine exposed to the elements to traverse a lawn again and again reliably. Seals make sure moisture and especially clippings and dirt do not penetrate the device's wheels or housing. This is not just important for a long operating life. In extreme cases, it keeps packed, dried-out soil from decreasing drive torque to the point that the robot is unable to resume operation.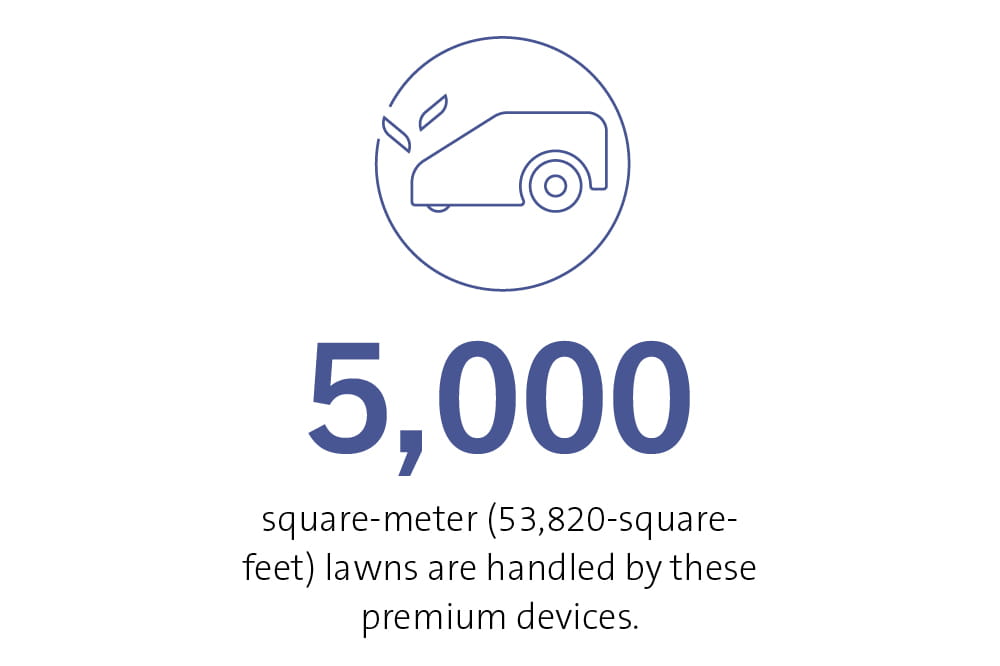 Extreme fluctuations in temperature
"The demands on seals of this kind are much greater than one would think," said Dr. Stefan Geiss, Technical Director, Oil Seals Industry Division, Freudenberg Sealing Technologies. "Mowing robots are exposed to extreme fluctuations in temperature." Beneath the housing, temperatures during the summer can reach levels similar to those in a parked car on a sunny day. Yet in the spring and fall, the robot has to withstand frost at night. The temperature fluctuations lead to different degrees of stretching in the plastic and metal components, which in turn can cause cracks in the mower's plastic wheels. "For such cases, we have developed a modular plastic seal," Geiss said. In this design, the seal is braced between two plastic carriers. They in turn are connected with the housing or the plastic wheel. "With the same material pairing, this kind of seal carrier stretches to a similar degree with the environment. It thus seals effectively even with substantial temperature fluctuations," he said. When the seal was designed, engineers made sure that there was no dead space where dirt could penetrate. That helped to keep starting torque low while protecting the seal from wear.
Counting Square Meters per Battery Charge
Impermeability alone is not enough. Mowing robots draw their energy from lithium ion batteries that are supposed to power them across an area as large as possible. For example, premium devices are designed to cover up to 5,000 square meters (about 5,470 square yards) of lawn. "That is why each component of the powertrain has to create as little friction as possible – including our seals," said Dr. Daniel Frölich, Development Manager at Freudenberg Sealing Technologies. Working with the innovation's first customer, a German manufacturer of mowing robots and many other motorized and garden devices, he developed an especially low-friction version of a modular plastic seal. The Freudenberg solution has been in use since early 2020, and it has performed impressively. "We are unaware of any breakdowns in the field," said Frölich. That's no surprise since it underwent thorough tests before series production began, including test-stand trials with so-called "standard dirt." The approval came after the customer's endurance tests of the complete mowing robot in various climate zones.
Other manufacturers of mowing robots are now showing an interest in the modular plastic seal. It is giving Freudenberg an opening into the fast-growing market for service robots used at home. The International Federation of Robotics calculates that global sales of automated home aids is expected to more than double from 27 million to 55 million between 2020 and 2023. Mowing robots account for a significant share of the business; the market research firm Technavio puts its annual growth rate at 19 percent. One happy result of the trend: Most subdivisions ought to be less noisy on Saturdays soon.
---
This article originally appeared in ESSENTIAL, Freudenberg Sealing Technologies' corporate magazine that covers trends, industries and new ideas. To read more stories like this, click here.
More Stories About Digitalization