First-Hand News?
Obtain news and background information about sealing technology, get in touch with innovative products – subscribe to the free e-mail newsletter.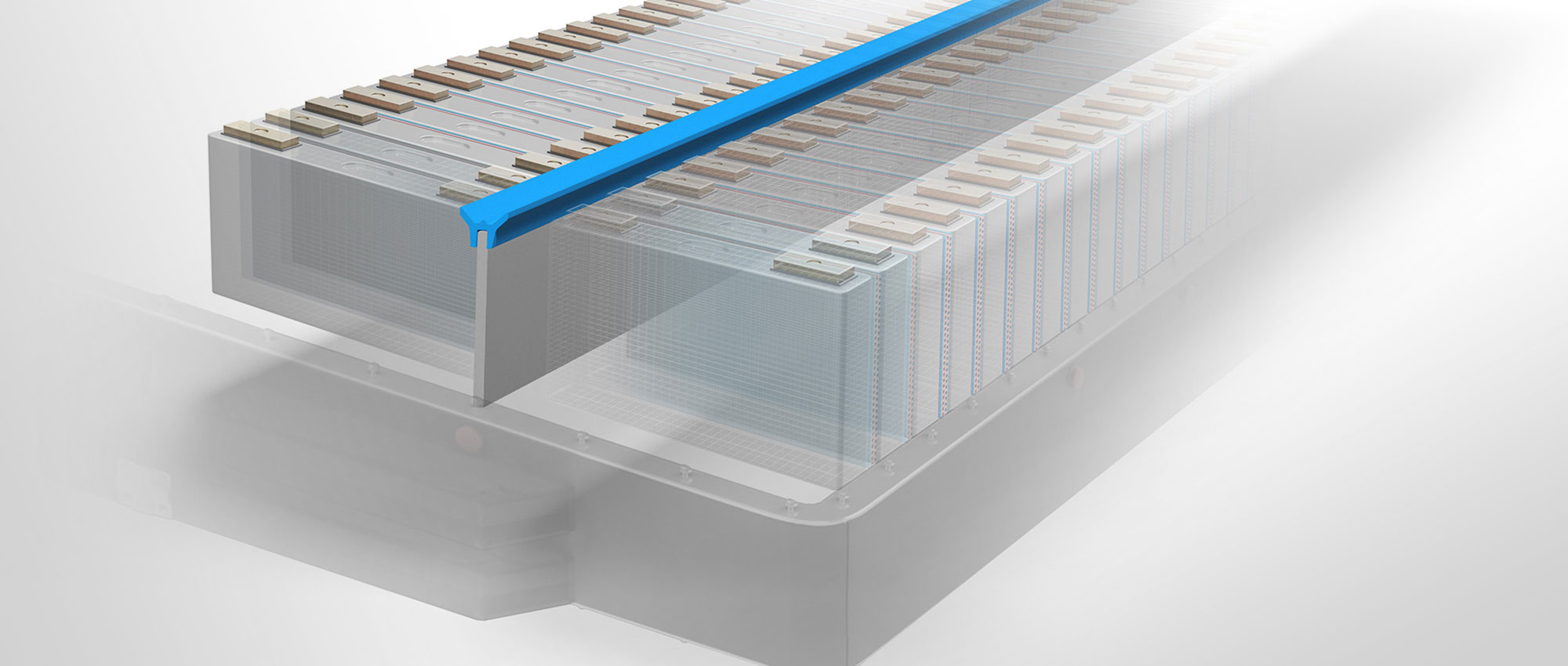 Thermal Barriers: Elevating EV Battery Performance
A Solution for Increasing Thermal Propagation Resistance
As a partner to the automotive industry, Freudenberg combines market-specific know-how with unique materials, technology, and development expertise to create innovative e-mobility solutions. This includes groundbreaking products such as our 3D thermal barriers that slow—or even stop—thermal runaway propagation.
To mitigate the risk of thermal runaway, our engineers have developed 3D thermal barriers.
What is Thermal Runaway and Why Do We Need to Manage It?
In electric vehicles, thermal runaway occurs when the temperature of the battery pack increases uncontrollably, leading to a rapid and dangerous release of heat. In some cases, this causes the battery cells to overheat, catch fire, or even explode.
How Thermal Barriers Elevate EV Battery Performance
Think of the thermal barriers as protective layers designed to prevent or slow the spread of heat within the battery packs of electric vehicles.
These barriers are typically made of materials with high thermal resistance, meaning they are not easily conductive to heat. In fact, they can withstand temperatures as high as 1200C. They are strategically placed between individual battery cells and modules within the battery pack.
Instead of being flat or one-dimensional, they are designed three-dimensionally to encompass the length, width, and height of the battery pack. This helps to create a more comprehensive and effective heat management system.
The primary purpose of these thermal barriers is to limit the transfer of heat between neighboring battery cells. By minimizing the chances of heat transfer, the barriers help prevent the phenomenon of thermal runaway from propagating or spreading rapidly throughout the battery pack.
Overall, by incorporating 3D thermal barriers in electric vehicle battery packs, engineers can better manage and control heat generation, minimizing the risk of thermal runaway and enhancing the safety of the vehicle and its occupants.
Benefits of Thermal Barriers at a Glance:
Reduces risk of localized temperature increase spreading to other cells

Increases energy density of the battery

Customizable 3D geometries for easy integrations

Meets UL94-V0