Data Privacy Declaration
Thank you for visiting our website and for your interest in our company. We take the protection of your personal data very seriously. We want you to feel comfortable and safe when visiting our website. We process personal data in accordance with the data protection regulations of the country in which the responsible office is located. This data protection declaration applies only to the website of Freudenberg FST GmbH and the main domains fst.de and fst.com, not for websites to which links may be provided.
Freudenberg Sealing Technologies websites may contain links to websites of other companies to which this data protection declaration does not apply. The purpose and scope of data collection and the further processing and use of your data is the responsibility of the respective operators. For more information, please see their data protection information.
Last updated: December 04, 2023
---
1. Information about the collection of personal data
(1) In the following, we inform about the collection of personal data when using our website. Personal data is all data that is personally identifiable to you, e.g. your name, address, e-mail addresses, user behavior.
(2) The party responsible pursuant to Art. 4 para. 7 of the General Data Protection Regulation (GDPR) is
Freudenberg FST GmbH
Corporate Communications
Höhnerweg 2 - 4
69469 Weinheim/Bergstraße
Germany
Phone: + 49 (0) 6201 - 960-66 66
Email: dataprivacy@fst.com
You can contact our Data Protection Officer at:
legitimis GmbH
Ball 1
51429 Bergisch Gladbach
Germany
datenschutz-fst@legitimis.com
Phone: +49 2202 28 941-0
(3) When you contact us by e-mail or via a contact form, the data you provide (your e-mail address and perhaps your name and telephone number) will be stored by us in order to answer your questions. We delete the data created in this context after storage is no longer necessary, or restrict its processing if statutory retention obligations apply.
(4) If we use contracted service providers for individual aspects of our offer or would like to use your data for advertising purposes, we will inform you in detail about the respective processes below. We also specify the defined criteria for the storage period.
---
2. Your rights
(1) You have the following rights vis-à-vis us with regard to personal data concerning you:
The right to information,
The right to correction or deletion,
The right to limitation of processing,
The right to oppose processing,
The right to have the data transferred.
(2) You also have the right to complain about our processing of your personal data to a data protection supervisory authority.
---
3. Collection of personal data when you visit our website
(1) When using the website for information purposes only, i.e. if you don't register or otherwise provide us with information, we only collect the personal data that your browser transmits to our server. If you wish to view our website, we collect the following data, which is technically necessary for us to display our website to you and to guarantee stability and security (legal basis is Art. 6 Para. 1 S. 1 lit. f GDPR):
The IP address
The date and time of the request
The time zone difference to Greenwich Mean Time (GMT)
The content of the request (specific page)
The access status/HTTP status code
The amount of data transferred in each case
The website that the request comes from
The browser
The operating system and its interface
The language and version of the browser software.
(2) The use of cookies:
Furthermore, cookies are stored on your computer when you use the website. Cookies are small text files that are stored on your hard disk in the browser you use and through which certain information flows to the place that sets the cookie (in this case us). Cookies cannot run programs or transmit viruses to your computer. They help make the Internet more user-friendly and effective overall. You can find out more about the use of cookies on our website on the separate page on Freudenberg Sealing Technologies at the Cookies page. Additional cookies are set according to your selection (preferences, statistics and marketing) and your associated consent (the legal basis in this case is Art. 6 para. 1 sentence 1 lit. a GDPR).
---
4. Other functions and offers on our website
(1) Besides the purely informational use of our website, we offer various services that you can use if you are interested. Here, you must provide further personal data, which we use to provide the respective service and to which the aforementioned data processing principles apply.
(2) In some cases, we use external service providers to process your data. These have been carefully selected and commissioned by us, are bound by our instructions and are checked regularly.
(3) Furthermore, we may pass on your personal data to third parties if we offer participation in promotions, competitions, conclusion of contracts or similar services together with partners. For more information, please provide your personal data or see the description of the offer below.
(4) If our service providers or partners are based in a country outside the European Economic Area (EEA), we will inform you of the consequences of this circumstance in the description of the offer.
---
5. Objection to or revocation of the processing of your data
(1) If you have given your consent to the processing of your data, you can revoke this at any time. Such a revocation influences the permissibility of processing your personal data after you have given it to us.
(2) If we base the processing of your personal data on the weighing of interests, you may object to processing. This is the case if processing is not necessary, in particular to fulfil a contract with you, which is described by us in the following description of the functions. When exercising such an objection, we ask that you explain the reasons why we should not process your personal data as we have done. In the event of your justified objection, we will examine the situation and either stop or adjust data processing or point out to you our compelling reasons worthy of protection, on the basis of which we will continue processing your data.
(3) Of course, you can object to the processing of your personal data for purposes of advertising and data analysis at any time. You can inform us of your objection to our advertising by sending an email to dataprivacy@fst.com
---
6. Retargeting
Our websites use so-called retargeting technologies. This technology makes it possible to address Internet users who have already shown interest in our products with targeted advertising on our partners' websites. The insertion of these advertising materials on our partners' pages is based on a cookie technology and analysis of the previous usage behavior. This form of advertising is anonymous. No user profiles are merged with your personal data. By using our site, you consent to the use of so-called cookies and thus to the collection, storage and use of your user data. Furthermore, your data is stored in cookies beyond the end of the browser session so that it can be retrieved the next time you visit the website. You can revoke this consent at any time with effect for the future by refusing to accept cookies in your browser settings.
Read more about third-party services.
---
7. Customer data and newsletter
(1) With your consent, you can subscribe to our newsletter, with which we inform you about our current interesting services. The advertised products and services are named in the form of an declaration of consent. We also collect personal data as part of our customer data management, for example in the context of our communication with interested parties and sales partners or from publicly accessible sources (e.g. professional networks).
(2) We use the so-called double-opt-in procedure to register for our newsletter. This means that after your registration, we will send you an email to the email address you provided in which we ask you to confirm that you wish to receive the newsletter. If you do not confirm this within twenty-one days, your registration will be automatically deleted. We store your e-mail address until you unsubscribe from the newsletter. The storage serves the sole purpose of being able to send you the newsletter.
(3) We collect personal data for sending the newsletter or for addressing our customers such as sales and contact persons and interested parties. For this purpose, contact data such as title, first name, last name and e-mail address are stored in our CRM (MS Dynamics 365). The data is stored on servers in the European Economic Area.
The legal basis for sending the newsletter is your express consent within the meaning of Art. 6 para. 1 p. 1 lit. a GDPR and for customer data management our legitimate interest pursuant to Art. 6 para. 1 p. 1 lit. f GDPR.
(4) You can revoke your consent to receive the newsletter and unsubscribe at any time. You can declare the revocation by clicking on the message link provided in every newsletter email or by sending an email to dataprivacy@fst.com or by sending a message to the contact details provided in the imprint. You can also object to the storage in our customer data system if there are no important reasons such as the assertion, exercise or defence of legal claims.
(5) We would like to point out that we evaluate your user behaviour when sending the newsletter. For this evaluation, the e-mails sent contain so-called web beacons, also called tracking pixels. These are single-pixel image files that link to our website and thus enable us to evaluate your user behaviour. Links received in the newsletter also contain this ID. The data is collected on a personal basis, the IDs are linked to your other personal data in our CRM system (MS Dynamics 365 Marketing) for marketing and optimisation purposes. You can object to this tracking at any time by unsubscribing from the newsletter. You can do this by clicking on the link provided at the end of each newsletter email or by sending an email to dataprivacy@fst.com. Such tracking is also not possible if you have deactivated the display of images by default in your e-mail client. In this case, however, the newsletter may not be displayed to you in full and you may not be able to use all the functions. If you display the images manually, the tracking mentioned above takes place.
With the data obtained in this way, we create a user profile in order to optimise the newsletter and provide you with the best possible information. In doing so, we record when you read our newsletters, which links you click on in them and deduce your personal interests.
---
8. The use of Google Analytics and Google Tag Manager
(1) This website uses Google Analytics, a web analysis service offered by Google Inc. ("Google"). Google Analytics uses "cookies," text files that are placed on your computer, to help the website analyze how users use the site. The information generated by the cookie about your use of this website is usually transferred to a Google server in the USA and stored there. However, if IP anonymization is activated on this website, Google will reduce your IP address within Member States of the European Union or in other states party to the Agreement on the European Economic Area beforehand. Only in exceptional cases will the full IP address be transmitted to a Google server in the USA and be shortened there. On behalf of the operator of this website, Google will use this information to evaluate your use of the website, to compile reports on website activity and to provide the website operator with further services associated with website and Internet use.
(2) The IP address transmitted by your browser in the context of Google Analytics will not be merged with other Google data.
(3) You may refuse the use of cookies by selecting the appropriate settings on your browser, however, please note that if you do so, you may not be able to use the full functionality of this website. You can also prevent Google from collecting the data generated by the cookie and relating to your use of the website (including your IP address) and from processing this data by downloading and installing the browser plug-in available under the following link: http://tools.google.com/dlpage/gaoptout?hl=en.
(4) This website uses Google Analytics with the extension "_anonymizeIp()."IP addresses are thus further processed in abbreviated form, so that a personal relationship can be ruled out. As far as the data collected about you is personal, it will be excluded right away and the personal data will be deleted immediately.
(5) We use Google Analytics to analyze and regularly improve the use of our website. We can improve our offer and make it more interesting for you as a user.
(6) Third party information: Google Dublin, Google Ireland Ltd, Gordon House, Barrow Street, Dublin 4, Ireland, Fax: +353 (1) 436 1001.
User terms: http://www.google.com/analytics/terms/de.html
Overview of data protection: http://www.google.com/intl/de/analytics/learn/privacy.html, and the data protection declaration: http://www.google.de/intl/de/policies/privacy.
(7) This website also uses Google Analytics for device-independent analysis of visitor flows, which is carried out via a user ID. In your customer account under "My data," "Personal data," you can deactivate the cross-device analysis of your usage.
(8) Data at the user and event level linked to cookies, user IDs and advertising IDs (e.g. DoubleClick cookies, Android advertising ID, IDFA [Apple Advertiser ID]) will be retained by us for 14 months before it is automatically deleted.
(9) Using Google Tag Manager: Google Tag Manager is a solution that allows marketers to manage website tags through a single interface. The Tool Tag Manager itself (which implements the tags) is a cookieless domain and does not collect any personal data. The tool triggers other tags, which in turn may collect data. Google Tag Manager does not access this data. If deactivation has been made at the domain or cookie level, it remains for all tracking tags implemented with Google Tag Manager. https://marketingplatform.google.com/about/analytics/tag-manager/use-policy/
---
9. The use of Sitecore Tracking
This website uses Sitecore's web analysis service to continuously improve the customer-friendliness of our website. You may refuse the use of cookies by selecting the appropriate settings on your browser. However, we would like to point out that in this case you may not be able to use all functions of this website to their full extent.
Information on data processing by Sitecore and the corresponding data protection regulations can be found at: http://www.sitecore.net/legal/privacy-policy.aspx
Further information on the cookies used can be found on our website https://www.fst.com/Footer/Cookie-page/
We delete all personal data in Sitecore as soon as it is no longer needed for the purpose for which it was collected or you have exercised your right to have it deleted. If legal storage obligations exist or one of the further exceptions from Art. 17 GDPR applies, we will delete the data concerned as quickly as possible.
---
10. Involvement of third-party services
YouTube
(1) We have integrated YouTube videos into our online offering. These are stored on www.youtube.com and can be played directly from our website. These are all integrated into the "extended data protection mode," i.e. no data about you as a user will be transmitted to YouTube if you don't play the videos. The data mentioned in paragraph 2 will only be transmitted when you play the videos. We have no control over this data transmission.
(2) By visiting the website, the third party provider receives information that you have accessed the corresponding subpage of our website. In addition, the data mentioned in this declaration will be transmitted. This is regardless of whether this third party provides a user account through which you are logged in, or whether no user account exists. If you are logged in to the plug-in provider, this data will be assigned directly to your account. If you do not wish to be assigned to your profile with the plug-in provider, you must log out before activating the button.
(3) The plug-in provider will store this data as user profiles and use it for the purposes of advertising, market research and/or demand-oriented design of its website. Such an evaluation takes place in particular (also for not logged in users) for the provision of demand-oriented advertising and to inform other users of the social network about your activities on our website. You have the right to object to the creation of these user profiles, whereby you must contact the respective plug-in provider to exercise this right.
(4) For more information on the purpose and scope of data collection and its processing by the plug-in provider, please refer to the data protection declarations of these providers found below. They will also provide you with more information about your rights and privacy settings: https://www.google.de/intl/de/policies/privacy
Facebook
Privacy information when using Facebook plug-ins
The Freudenberg Sealing Technologies website contains programs and plug-ins from the social network Facebook. This is the button with the Facebook logo and the corresponding "Share on" message. The social network is operated by Facebook Inc., 1601 S. California Ave, Palo Alto, CA 94304, USA (hereinafter Facebook). All data processing processes in this context are not carried out by us, but rather by Facebook. It is not known exactly what data processing operations Facebook performs when and after a fan page is called up by a user. Therefore, we can only provide the following information based on the currently available level of knowledge:
When you are logged in to Facebook, Facebook collects information about your actions, interactions and movements within its social network, which Facebook Inc. uses to optimize its personalized direct marketing profile for each user for its own business purposes and links to your profile and registration information and other information provided by you or others within the social network. For the purpose and scope of data collection by Facebook and for further processing and use of your data there, as well as your rights and setting options in this regard, which you have to protect your privacy, we refer to the Facebook data protection information, over which we have no control (http://www.facebook.com/about/privacy/).
Even if you are not logged in to Facebook, Facebook Inc. stores and uses data on the operating system, the browser version, IP address and the place of origin derived from it.
In addition, Facebook can also recognize you as an unlogged/non-registered user via "cookies" and use the statistical data obtained from your next login or your first registration with Facebook to form your profile.
Twitter and LinkedIn
"Tailored Audiences" and "Conversion Tracking" by Twitter and LinkedIn offer the opportunity to target existing users and customers who have visited the Freudenberg Sealing Technologies website with relevant campaigns. This is done by Twitter and LinkedIn using a website tag to store anonymized user data. When a user visits our website, a Twitter or LinkedIn cookie is placed in the browser.
Freudenberg Sealing Technologies adheres to the guidelines for Conversion Tracking and Tailored Audiences of the company Twitter (https://support.twitter.com/articles/20172376#).
Users who wish to deactivate interest-based advertising on Twitter can do so, for example, via the respective unsubscribe mechanism defined by Twitter (currently here: https://support.twitter.com/articles/20171528#).
You can change your privacy settings on Twitter at http://twitter.com/account/settings.
Data protection information can be found under http://twitter.com/privacy.
At LinkedIn, you can decline interest-based advertising here https://www.linkedin.com/psettings/enhanced-advertising.
Please note that rejection of such advertisements will not remove any ads from the pages you visit. It simply means that the ads you are shown are not necessarily tailored to your personal interests. If you are not a member of LinkedIn, you will find the Cookie Privacy Policy at https://www.linkedin.com/legal/privacy-policy
The legal basis for the processing of your data is Art. 6 para. 1 sentence 1 lit. a GDPR.
Quantcast
This website uses the Quantcast services for measurement and advertising purposes. As part of these services, the website enables anonymous browser data to be collected and analyzed using standard Internet cookies. This anonymous data is never used to personally identify visitors to the website. You will learn more about Quantcast's commitment to privacy in the Terms and Conditions Privacy Policy. You can choose from advertising and data collection on the opt-out page or the upcoming opt-out service of the European Digital Advertising Alliance.
For the data protection of services, please visit: https://www.quantcast.com/how-we-do-it/consumer-choice/privacy-policy/
---
11. Use of portals
(1) If you use our portal, we store your data necessary for the fulfilment of the contract, including information on the method of payment. Furthermore, we store the voluntary data provided by you for the duration of your use of the portal, unless you delete it beforehand. You can manage and change all information in the protected customer area. The legal basis is Art. 6 para. 1 sentence 1 lit. a GDPR.
(2) In order to prevent unauthorized access to your personal data, especially financial data, the connection is encrypted using SSL technology.
---
12. Google Display & Video 360 (formerly Doubleclick Bid Manager)
On this website / in this app, we use Tool Display & Video 360 from Google LLC, 1600 Amphitheater Parkway, Mountain View, CA 94043, USA, which collects data for analysis, marketing and optimization purposes, to help us improve our marketing, website or app. Display & Video 360 uses the collected data to tie advertising contacts and clicks on ads to the subsequent use of our website or app. This enables us to determine whether Internet users who have seen our advertising have visited our website, what products interest them or how the app is used. This helps us utilize our advertising budget more effectively. We can also use the collected data to deliver advertising based on your interests (e.g. products viewed).
Pseudonymous online identification numbers (online IDs) such as cookie IDs, IP addresses, device IDs, advertising IDs /IDFA (e.g. on Android or Apple smartphones) are used for the data collection. No distinct user-related data, such as name or address, are stored for this purpose. All the IDs that we use merely enable the recognition of your end device, your Internet browser or the app you are using. We will not use these data to personally identify you as a user of our website or app without your separate consent.
It should be noted that Google, in the case of users who have registered with Google, may possibly associate a visit to this website with their registration data. You can learn what exactly Google does with your data on Google's data protection pages, which you can access by clicking on this link:
https://safety.google/privacy/privacy-controls/?hl=en
The legal basis for this data processing is Art. 6, Para. 1a, of the General Data Protection Regulation or § 15 Para. 3 of the German Teleservices Act. You can proceed as follows if you do not want Display & Video 360 to collect your data.
At the following link, you will find an explanation as to how you can deactivate data collection by Google on your computer or your mobile device:
https://support.google.com/My-Ad-Center-Help/answer/12155656
---
13. How to use the web analysis service Hotjar
We are using the web analysis software Hotjar from Hotjar Ltd. (https://hotjar.com) to better understand the interests and needs of our users and to continuously improve our digital services for our customers. Hotjar allows us to track movements on our website and analyze usage patterns such as clicks, cursor movements, links selected, scroll heights, duration of stay, etc. Based on this data, we can tailor our offers to the needs of our users.
Hotjar uses cookies and other technologies to collect information about the behavior of our users when they visit our website. Data such as IP addresses, browsers used, screen sizes, device types or the geographical locations of users (country only) are collected and stored entirely in anonymized form. Neither Hotjar nor Freudenberg Sealing Technologies uses the information collected to identify individual users or to merge it with other information about individual users. The legal basis is Art. 6 para. 1 sentence 1 lit. f GDPR.
Hotjar never sells personal data to third parties and strictly adheres to the requirements of the European General Data Protection Regulation when processing data. For further information, please refer to Hotjar's privacy policy at: https://www.hotjar.com/legal/policies/privacy/.
You don't want Hotjar to collect your data on our behalf? Then you will be given the opportunity to opt out of Hotjar's storing your user profile and information about your visit to our website, as well as Hotjar's use of tracking cookies on other websites, via this link: https://www.hotjar.com/policies/do-not-track/.
---
14. Dealfront
This website uses the service Dealfront, which is operated by Liidio Oy, Mikonkatu 17, 0100 Helsinki, Finland and Echobot Group GmbH, Durlacher Allee 73, 76131 Karlsruhe, Germany.
Dealfront accesses the list of IP addresses of website visitors provided by Google Analytics in the analysis and links the list of IP addresses with information about the companies that can be found on the Internet at these IP addresses. Due to the shortening of the IP addresses of the website visitors, which is already carried out when using Google Analytics, a direct personal reference is not established. A personal reference can presumably result from the examination of the linked company information.
You can read Dealfront's privacy policy here: https://www.dealfront.com/gdpr/.
---
15. Usage of Microsoft services
We use various services of the Microsoft® Corporation for telephone conferences, appointments, surveys or for collaboration with our employees, customers, interested parties and applicants. You can find the data protection information in this regard here.
---
16. Social Networks
We have our own presence in various social media to present ourselves, provide information, get in touch with the respective users and to communicate with them. Information on data protection can be found here.
---
17. reCAPTCHA
When submitting forms we use the service reCAPTCHA of the company Google Inc. This is used to distinguish whether the input is made by a natural person or abusive by robots or automated processing. To do this, the browser you use must connect to Google's servers. As a result, Google learns that our website has been accessed via your IP address. The use of Google reCAPTCHA is in the interest of the proper use of the forms. This constitutes a legitimate interest within the meaning of GDPR Art. 6 (1) f. This information is governed by the privacy policies of Google Inc. For more information about the privacy policies of Google Inc., please visit Privacy Policy or Terms of Service.
---
18. E-Catalog and EASY
The Freudenberg Sealing e-Catalog as well as the online procurement platform EASY offer additional services and functionalities for registered users and customers. The data privacy information for the e-Catalog and EASY can be found here.
---
19. Login Area
In the following, we would like to inform you about the processing of personal data in connection with the use of the log-in area on the website FST.com of Freudenberg FST GmbH. In the following, these offers will be referred to in this document as "Log-In FST.com". Freudenberg FST GmbH is responsible for the technical provision of the log-in area and provides downloads about its products and materials. You can find information on data protection here.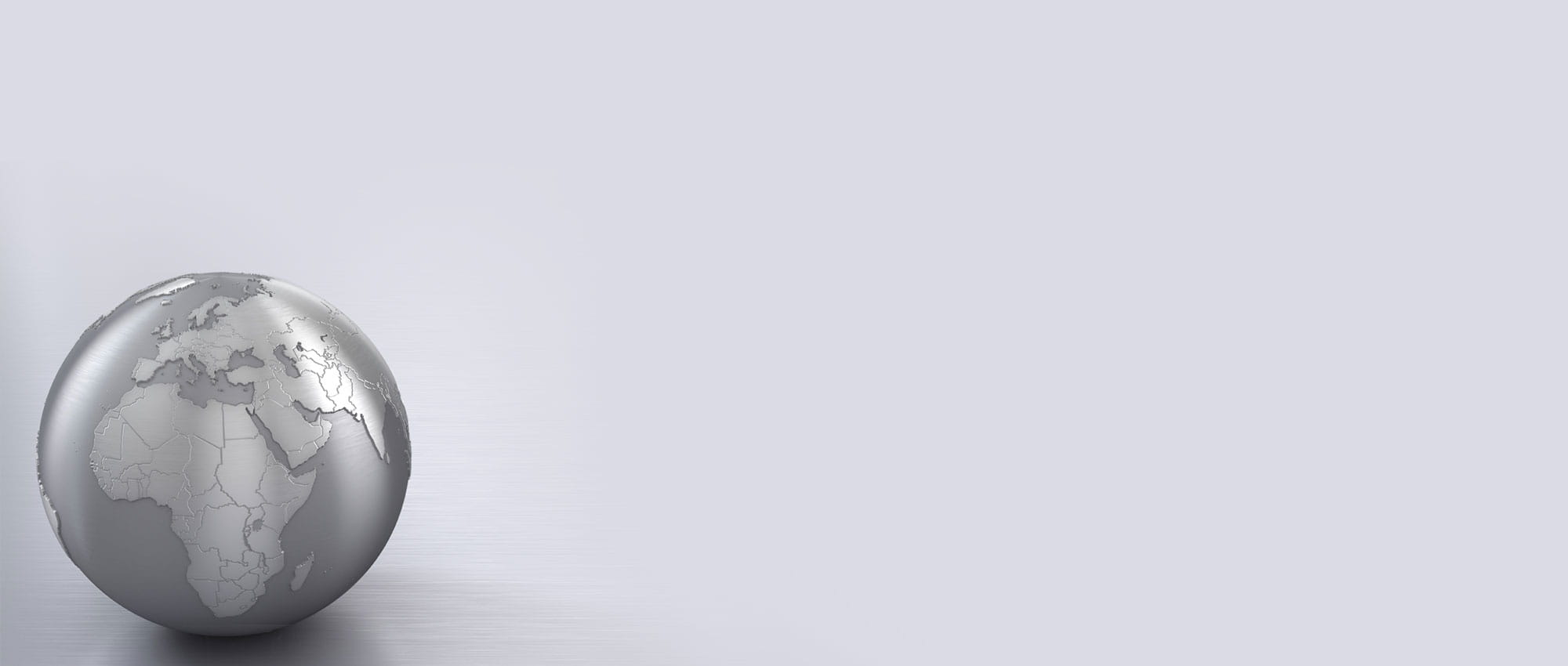 First Hand News
Best of all, keep up with the latest developments
with the Freudenberg Sealing Technologies newsletter.
Subscribe to newsletter