First-Hand News?
Obtain news and background information about sealing technology, get in touch with innovative products – subscribe to the free e-mail newsletter.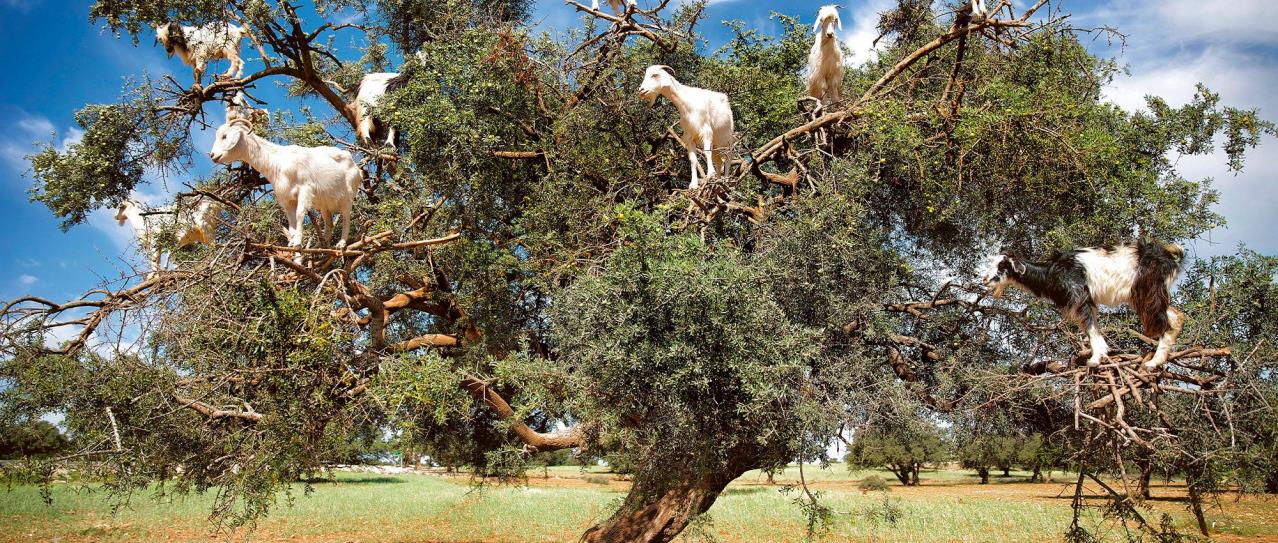 Powerful Storage Capacities
If one job is to deliver moisture at the right time and another to keep crucial areas dry, they may seem like two incompatible missions. But super absorbers made of polymers have precisely those characteristics. The results are impressive.
The argan tree is one of the world's oldest tree species. It is thought to have been widespread about 65 million years ago in what is now the Mediterranean region. Today, the tree, which has an expansive crown and countless thorns, thrives solely in a fairly restricted area of Morocco. It is not just goats who like the almonds that grow on these trees. The Berbers extract a highly coveted oil from them. About 30 kilograms (66 pounds) of the almonds have to be processed to produce 1 liter of the oil. Known as "liquid gold," it's not only used for domestic cooking – it also can be found in grooming products for skin and hair.
Support for Its Cultivation
In 1998, UNESCO declared the geographic range of the tree to be a biosphere reserve. The trees only reach their maximum productivity after 50 to 60 years. To ensure their survival, a strong focus on their cultivation is essential in these barren landscapes, especially since reductions in groundwater and land clearing are decimating the population. The insertion of super absorbers in dry soil has proven to be a practical option. This is shown by experiments that a Moroccan research Institute has carried out with small polymers. The advantages are clear: They can absorb up to 500 times their weight in water. As soon as the soil dries out, the artificial granules give off the nutrition and fluids that were stored inside them earlier and deliver them to the roots of plants around them. This property of the granules makes the polymers a valuable product generally for agriculture and gardening.
Binds Up Fluids When None Are Desired
Other economic sectors benefit from the characteristics of super absorbers, especially when portions of their products must be kept dry. For example, for dressing materials and hygienic items like incontinence products and single-use diapers. If they come into contact with liquids, the polymers soak them up and a gel is produced. The liquid remains bonded in the material and is not released later. These characteristics are also effective in a different field: the manufacture of casings for deep-sea cables used to transmit electrical energy or data. If a line is ever damaged, the super absorber embedded in the casing keeps water from entering lines and causing malfunctions for a certain period of time. This is an example of how polymer granules play to their strengths. They are a way to absorb and store liquids, whether in agriculture, medicine, grooming products, the energy sector or the telecommunications industry.
---
Plastics are our current focus. On single-use plastic as a burden on society – and how we can deal with the problem. And on the question of whether plastic can be a solution. You can find more on the topic "Plastic – Breakthrough and Burden" in the latest edition of our magazine ESSENTIAL.
More Stories About Sustainability