First-Hand News?
Obtain news and background information about sealing technology, get in touch with innovative products – subscribe to the free e-mail newsletter.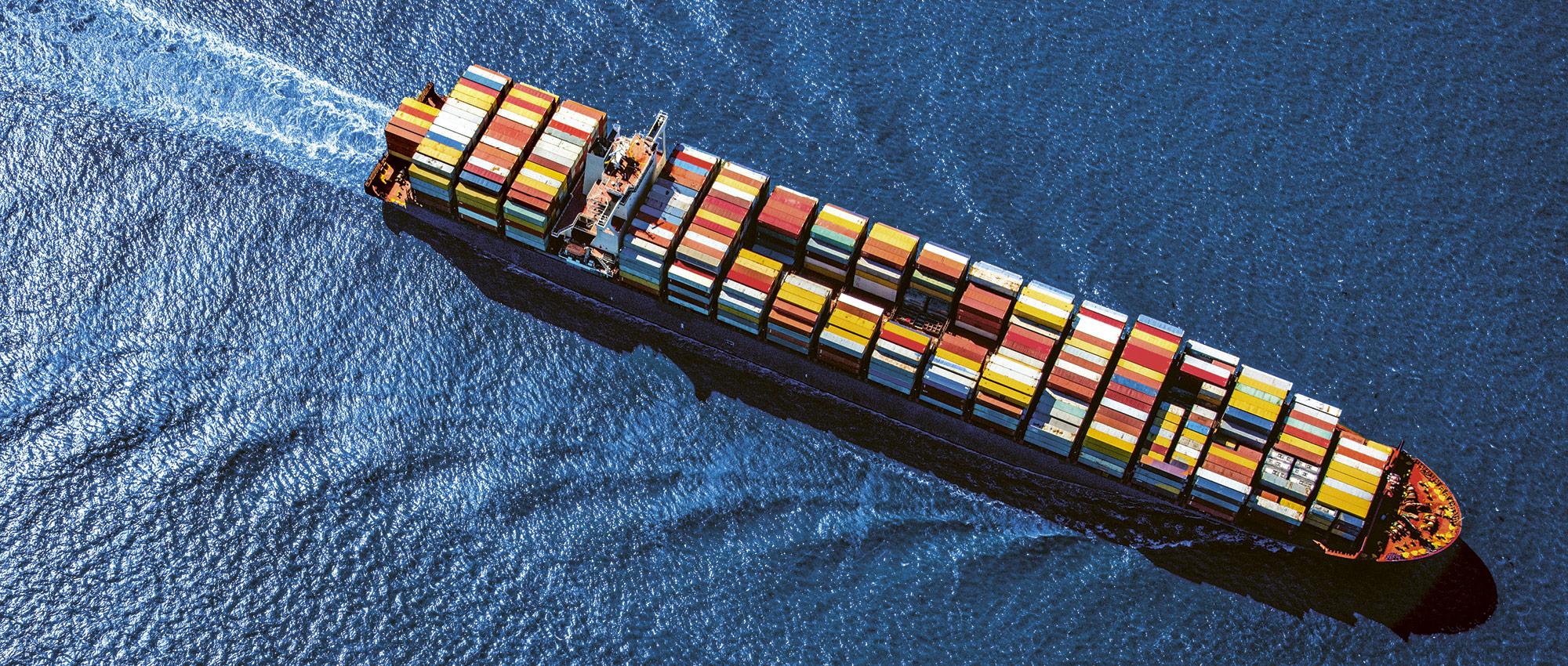 Click here for the ESSENTIAL Audio Book
International commercial shipping is intended to be climate-neutral by 2050. This represents a major challenge for the transportation sector – and opens up an opportunity for alternative sources of energy. Freudenberg Sealing Technologies is developing maritime fuel cell systems that can produce electricity from green methanol.
The distance between the ports of Rotterdam and Shanghai is 10,557 nautical miles. Today's container ships travel the most important trade route between China and Europe in less than thirty days – some in regular service with intermediate stops and others without extra layovers. On these trips, a single ship can carry more than 20,000 standard containers while burning nearly 10 tons of heavy fuel oil per hour. These figures make it clear that operating the roughly 100,000 commercial ships CO2 on the world's oceans is a huge challenge. Yet it still would be advisable since goods transport by ship accounts for around 2.5 percent of global greenhouse gas emissions, according to the International Maritime Organization (IMO). The goal of the organization, which represents 174 member-states, is to make all shipping climate-neutral by 2050.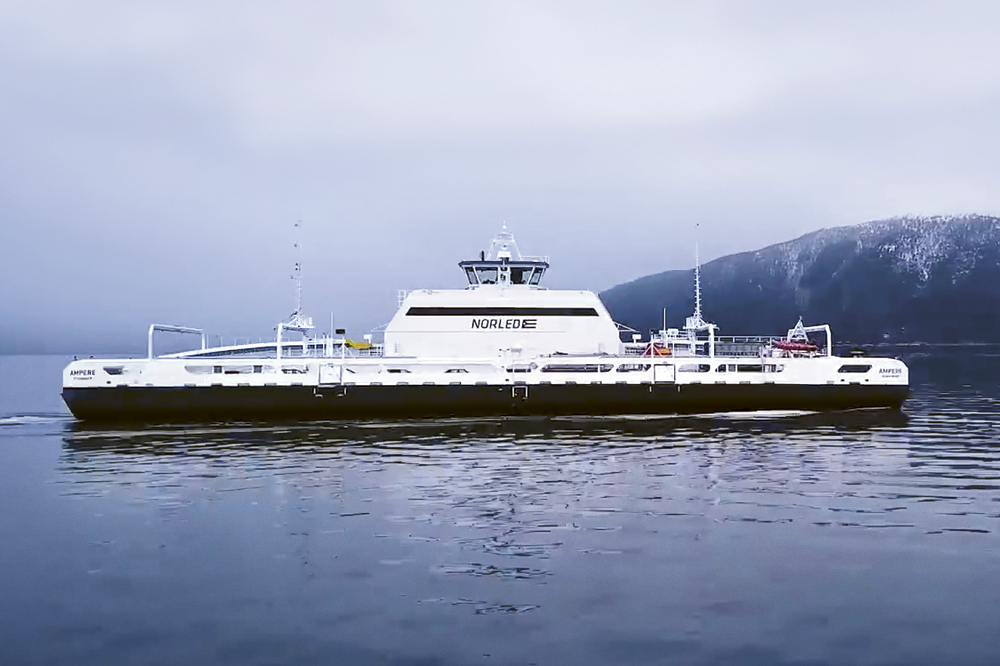 2050 seems far off, but Nils Martens, who is responsible for the batteries and fuel cell systems business at Freudenberg Sealing Technologies, points to the long life cycles in the industry. "In some cases, commercial ships are in service for more than thirty years. That's why every shipbuilder and every operator is considering how to reach that goal." A pure battery solution is only viable when the traveling distance is short and the layover time is long enough to recharge the battery – in ferry services, for example. Batteries can also support diesel propulsion as part of a hybrid drive system, making it possible to maneuver emission-free in a harbor. It is a tried-and-tested technology. For example, in a partnership with ABB, Freudenberg supplied batteries for new ferries on the Dover-Calais run. They are scheduled to begin service in 2023.
Three Times the Energy in the Tank
"But we need different powertrains and different sources of energy for international shipping," Martens explains. This is where fuel cells come into play to generate the electricity for the propulsion system and the "hotel" on board. For shipping on the open seas, hydrogen is suited for use in fuel cells to only a limited extent. Even when it is liquefied and kept at - 253°C (-423°F), the volumetric energy density of hydrogen is seven times less than the ship diesel commonly in use today. As a result, massive fuel tanks that take up valuable transport space would be required. Freudenberg Sealing Technologies has therefore developed a fuel cell system that operates with an upstream methanol reformer. Methanol can be made with "green" hydrogen produced with the help of water and green electricity. But, unlike hydrogen, methanol is a liquid under normal conditions and has about three times its energy density. Moreover, if the carbon for the methanol production doesn't come from fossil sources, but is separated out of the air, or if methanol derived from biomass is used, the result is a completely climate-neutral fuel.
We achieve operating lifespans of more than 30,000 hours with our systems.
Nils Martens, Senior Vice President Battery & Fuel Cell Systems at Freudenberg Sealing Technologies
Freudenberg is developing fuel cells in a container design for use on the high seas. The fuel-cell stack, reformer, control electronics and all other components are placed in a prefabricated container, permitting easy installation on board. A single container can provide a rated output of up to 500 kW. When combined with other units, the total output is scalable to the high double-digit megawatt range or even higher. Compared to a combustion-engine system, a fuel-cell also offers shipbuilders a huge advantage: The mechanical driveshaft to the propeller is eliminated. This permits entirely new designs that could make large central engine rooms unnecessary.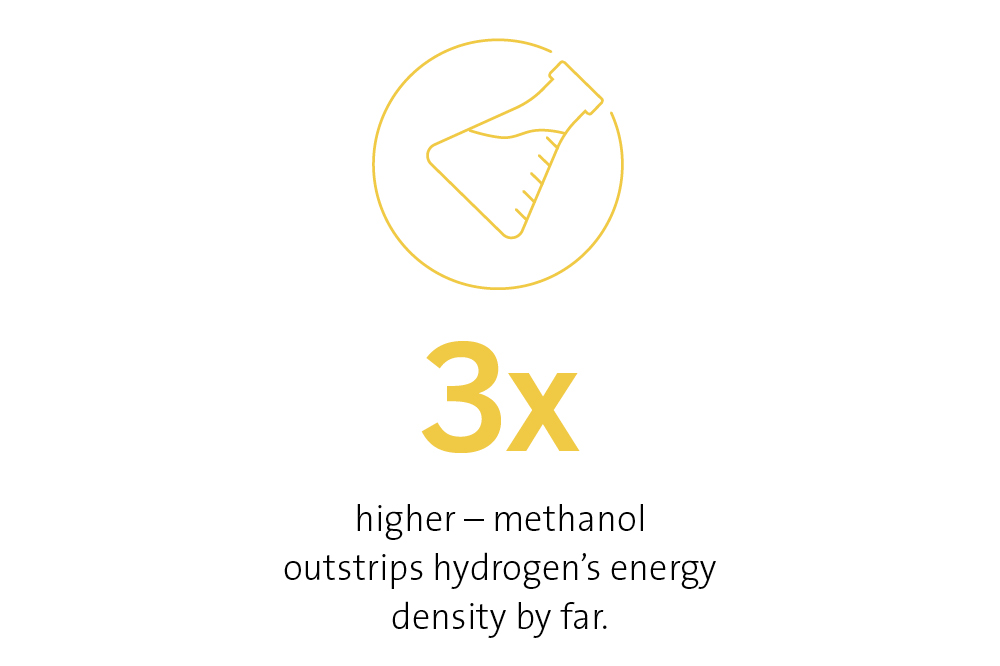 But are these fuel cell stacks – where hundreds of wafer-thin membranes containing precious metals work with one another – as robust as a massively heavy cylinder in a two-stroke diesel engine? "We achieve operating lifespans of more than 30,000 hours with our systems and can see possibilities to increase them to even higher in the future," Martens says. "This puts us in a range where we are competitive and are overtaking internal combustion engines."
Taking the Ocean Plunge
Before year's end, Freudenberg's first fuel cell system will have to prove itself out on the high seas. It is scheduled to be tested under real-life conditions aboard a new Helios-class cruise ship built by Meyer Werft in Papenburg. At first, the system will only produce onboard electricity, however the first ships equipped with a hybrid system based on fuel cells and batteries could be launched well before the year 2030. "We are already in the middle of industrialization," Martens says. In 2021, Freudenberg Sealing Technologies is opening a second development center in Munich. The focus will be on the ongoing optimization of production technologies as well as products.
---
Read more about globalization in our next issue of ESSENTIAL. The ESSENTIAL, Freudenberg Sealing Technologies' corporate magazine covers, trends, industries and new ideas. To read more stories like this, click here .
More Stories About Sustainability