First-Hand News?
Obtain news and background information about sealing technology, get in touch with innovative products – subscribe to the free e-mail newsletter.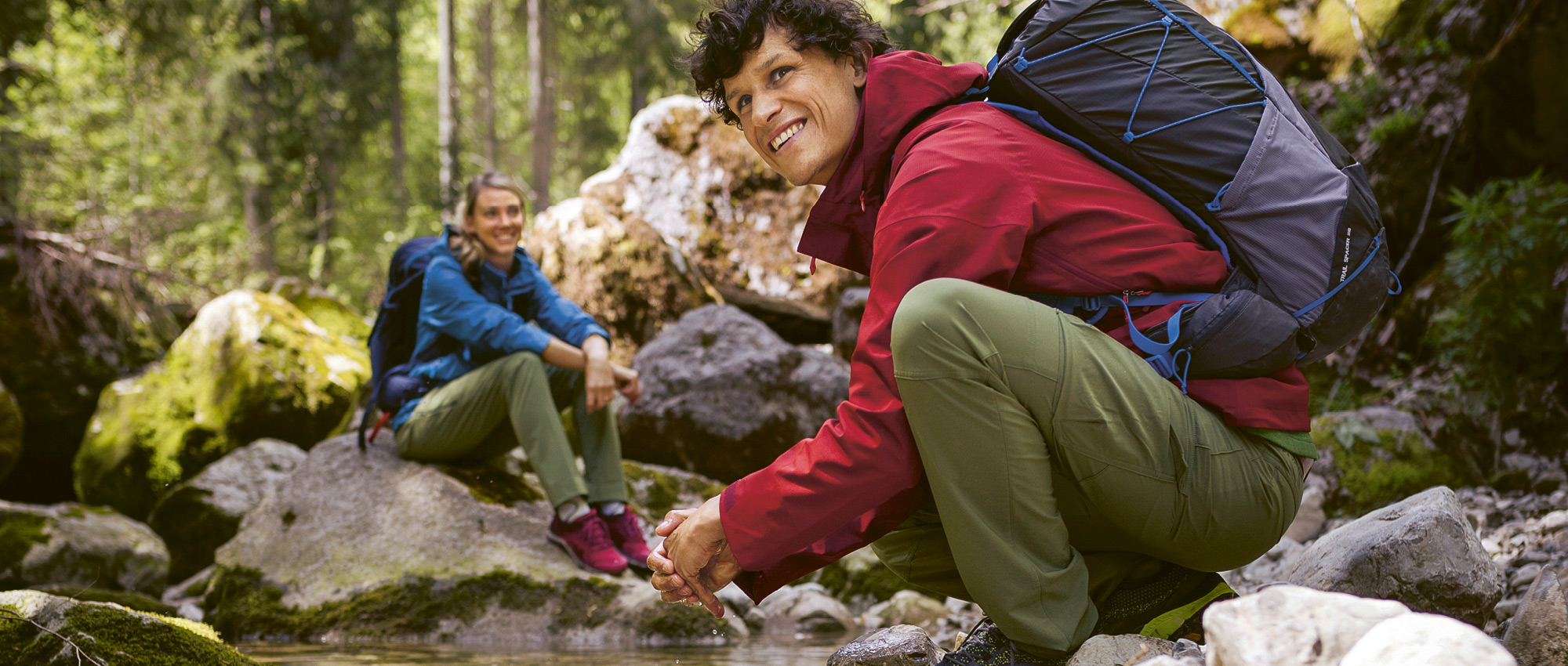 The fashion industry is not exactly a poster child for sustainability. The proportion of synthetic fibers it uses is actually increasing. Yet, alternatives such as biologically-based plastics already exist. And some manufacturers are ready to head in more original directions.
"Once again, sustainability is not a priority this season. Why is that?" the fashion magazine Vogue wrote in the spring of 2021. Despite a range of voluntary commitments to climate neutrality by 2050, hardly a brand has actively promoted the issue or taken the initiative. By 2030, the industry's CO2 emissions are projected to rise to nearly 3 billion tons of CO2 per year, largely because the annual volume of new clothes and shoes keeps rising to dizzying heights. Furthermore, more than 70 percent of the sector's emissions are released during the production of its raw materials. One striking feature: The use of plastics in textiles has doubled over the last 20 years. In 10 years, about three quarters of all the fibers in our clothing could be synthetic, according to estimates.
Wouldn't it be great if we could just assume that our preferred products were manufactured ecologically and fairly?
Anke von Dewitz, CEO, VAUDE Sport GmbH & Co. KG
Synthetic, meaning made from petroleum. A large share of our plastics are still produced using oil. It is not just that fossil materials are being consumed – CO2 emissions are being produced as well. There could be alternatives: One involves plastics made from agricultural materials. Even if they are incinerated at the end of their life, they release only the CO2 that the plants stored away as they were growing.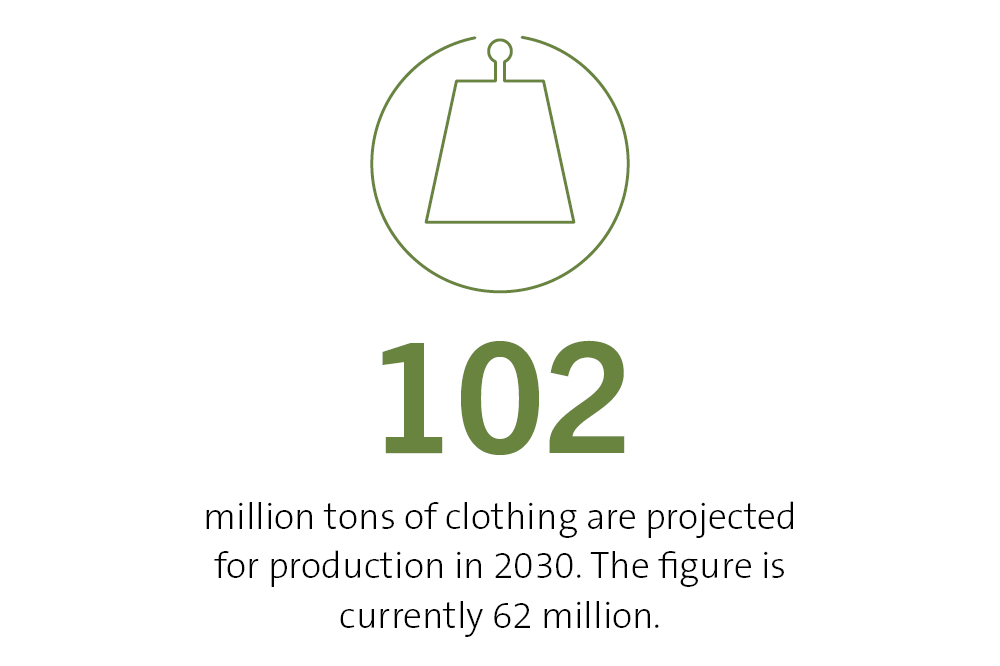 A Special Plant
But bioplastics have their own sets of problems. They are often based on plants such as maize, sugar cane or sugar beets. These are foodstuffs that could be used in other ways, and their cultivation consumes a great deal of water. Climate-neutrality is indeed the result, but the approach is not necessarily "sustainable." This is where the castor beans come into play. Castor beans grow in arid regions and require comparatively little water. But the plant is basically unfit for consumption by humans and most animals. Some of its contents are even poisonous. Oil can be extracted from their seeds, about 500 to 2,000 liters per hectare (about 53 to 214 gallons per acre). In ancient times, castor oil was used in medicines and cosmetics. A polyamide that is a high-performance plastic can be produced from the oil with today's methods. Some time ago, the chemical company Evonik found castor oil to be an alternative raw material and is introducing a polyamide called Vestamid Terra that is based on it.
Breathable, Robust and Elastic
But can biologically-based plastics actually replace conventional plastics? All plastic is not alike. In most cases, there are very specific requirements to meet. A plastic fiber in the clothing industry, for example, should feel pleasant on the skin and be breathable, among other characteristics. This applies even more to the outdoor industry, whose trousers and jackets have to fulfill very specific purposes. They must be robust, watertight and stretchable. So do customers have to accept compromises to salve their ecological consciences?
The answer is no, according to the outdoor outfitter VAUDE after experimenting with Vestamid Terra. It is somewhat impressed already. "This plastic is not just more sustainable – it also has better characteristics than conventional polyamide material," said René Bethmann, Innovation Manager Materials and Manufacturing at VAUDE. Its moisture management, wearing comfort and antistatic behavior to resist bacteria are at least equal, and in some areas even better than the typical petroleum-based plastics. Vestamid Terra absorbs less moisture and is well-suited for hiking through wet grass or for protection during a short rain shower. In what was an unusual step for the industry, VAUDE contacted Evonik directly about the material. In 2021, the first trekking trousers were introduced under the tradename Skarvan Biobased Pants, and a second line of jackets and trousers has already come out.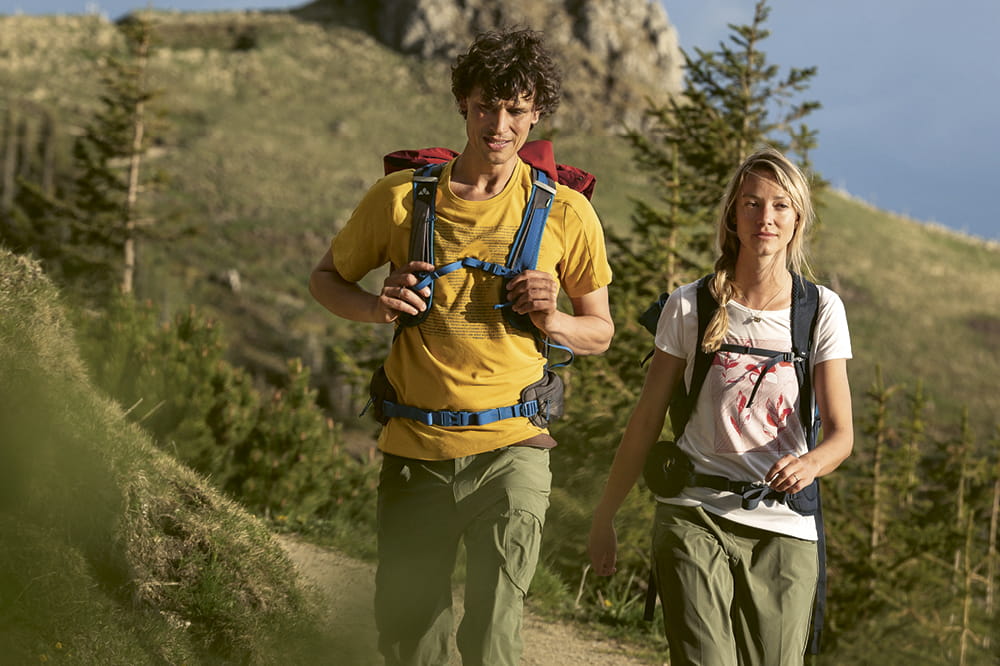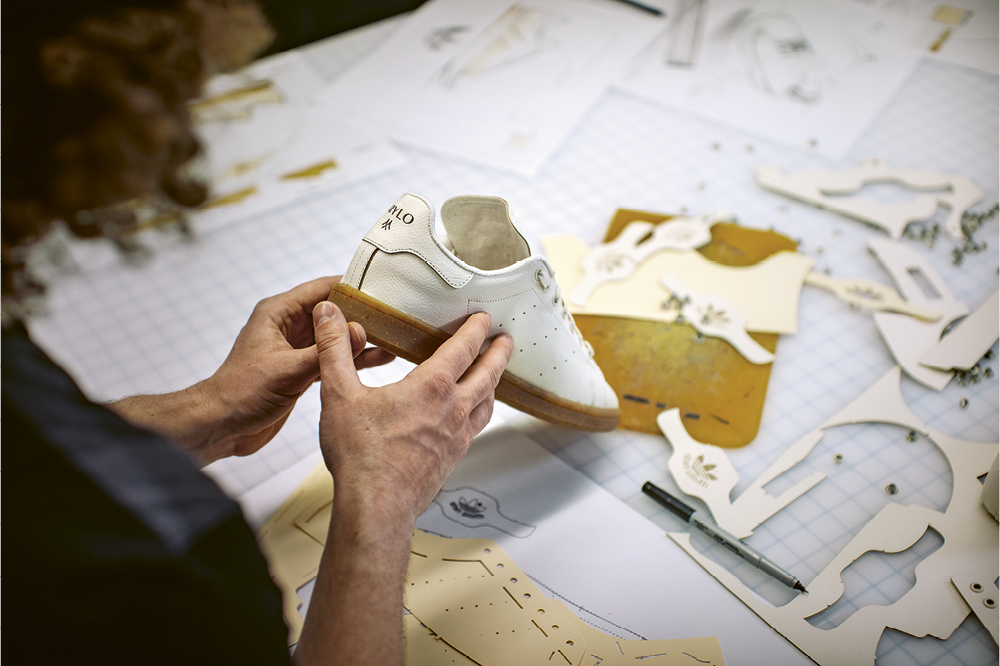 Leaving the Well-Trodden Path
VAUDE didn't just happen to take the initiative. Under CEO Antje von Dewitz, the outdoor brand has charted a clear course toward sustainability. Bioplastics are a good fit with its product line. "We like to be pioneers," said VAUDE's Benedikt Tröster. "We are leaving the well-trodden path." Von Dewitz is a second-generation CEO of the family-owned company. She has openly and energetically committed it to all aspects of sustainability, whether in dealing with the company's employees or in the attentive handling of raw materials. "Wouldn't it be great if we could just assume that our preferred products were manufactured ecologically and fairly?" she wrote in her book "Mut steht uns gut," ("Courage looks good on us"). In it, she describes how companies with the right spirit can be successful. She frankly explains how hard it was to find sustainable materials at first – and even to win some of her own employees over to the cause. But she has been proven right. While the higher costs are not totally passed on to customers, VAUDE says the company grew by 15 percent in 2021, reaching revenues of more than 125 million euros.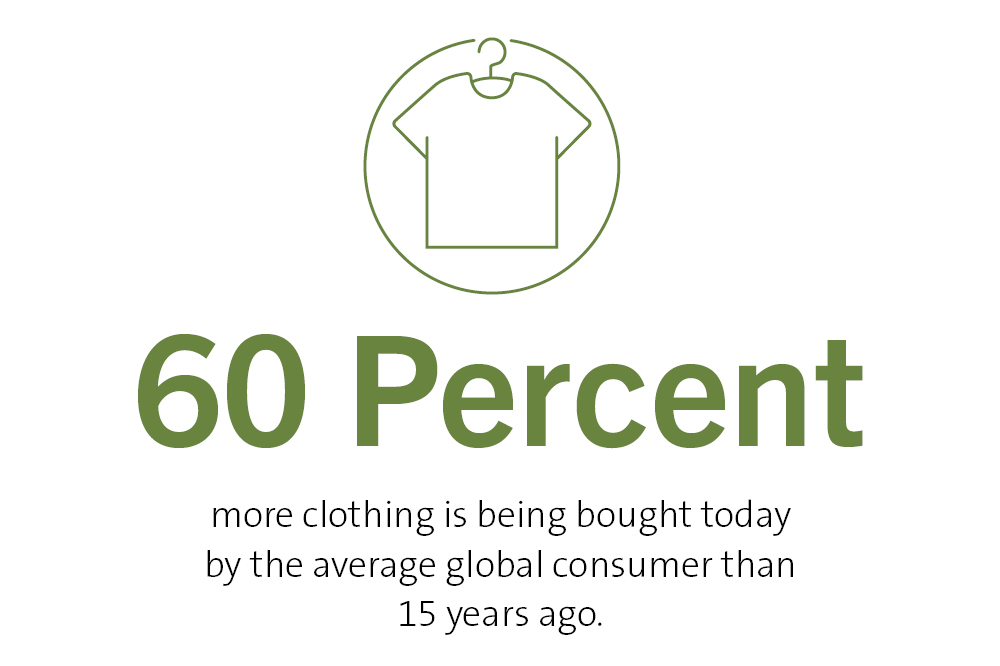 And VAUDE is not the only company in the textile industry to identify biologically-based plastics as a market niche. In Italy, for example, yarn producer Fulgar became the first textile maker to pay attention to Vestamid Terra. Fulgar is one of the world's leaders in the field of polyamide yarn, producing about 36 million kilograms of it per year. Aside from liking the material for its lightweight feel, the company highlights the fibers' moisture management. Fulgar is now supplying biologically-based yarn to companies in a wide range of categories, from outdoor clothing to underwear and even formal wear. It also has a unique cooperative venture underway with the Italian zipper maker Nyguard, another company enamored with biologically-based plastic. Fulgar makes trousers with Nyguard zippers that are made of the same material. From a manufacturing standpoint, this could greatly increase the recyclability of clothing, which is much more difficult when different materials are interwoven.
Mushrooms, Not Leather
very different idea shows how diverse the options for biologically-based plastics can fundamentally be. The idea: clothing and shoes made of mycelium, the root-like network that mushrooms form underground. The material resembles leather; numerous startups now have engineers and scientists looking into it. One of its advantages is that mushrooms require relatively little water, are anti-microbial and are expected to need less fertilizer and fewer chemicals. Several major companies have already brought out products. They include designer Stella McCartney and Adidas with its "Stan Smith Mylo" sports shoe, which has been available since the fall of 2021.
In the truest sense of the word, this is about growth. But many more manufacturers will have to embrace such innovations. After all, individual innovations do nothing to change the projections for increased textile output.
---
This article originally appeared in ESSENTIAL, Freudenberg Sealing Technologies' corporate magazine that covers, trends, industries and new ideas. To read more stories like this, click here .
More Stories About Sustainability