First-Hand News?
Obtain news and background information about sealing technology, get in touch with innovative products – subscribe to the free e-mail newsletter.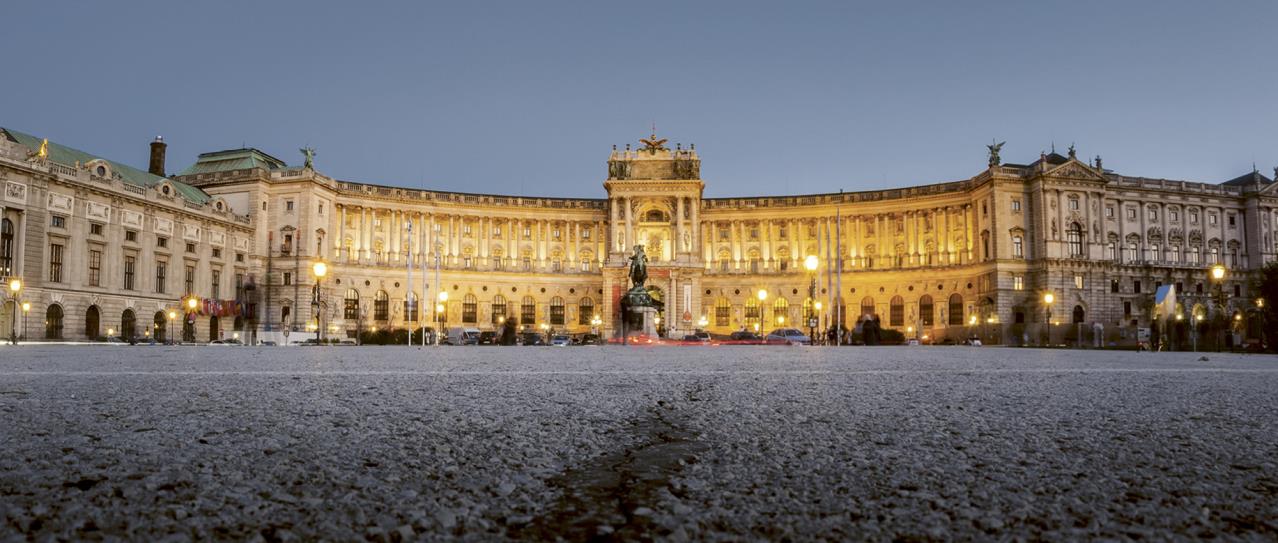 The International Vienna Motor Symposium has long been a bastion of stability, where the latest details of combustion engine development are discussed in a festive ballroom setting. But things are different this year, in a number of ways. So it's time for a look back – and ahead.
It has been the same scene for forty years: Unusually dressed groups of people can be seen among the tourists every April. While casually attired tour groups with their audio guides predominate on Michaelerplatz on most days, women and men wearing business suits and name tags make their way across the square. After all, the Hofburg is more than a tourist attraction and a ballroom. It hosts international conferences as well. Over the decades, it has become a synonym for the International Motor Symposium. Still, things are different this year – from multiple points of view.
For one thing, the symposium is not taking place on-site for the second straight year. It will be a two-day online event. That news is hardly surprising after a year of pandemic, yet it is not a break in the tradition, especially since the symposium for 2021 had already been scheduled as a hybrid event. It would have been partly on-site and partly online if Austria's current pandemic rules had not blocked the plans. But "hybrid" is still the right buzzword for the event: The Vienna Motor Symposium has undergone a change in content in recent years, and it is accelerating. While electric mobility has long been considered a niche topic, electric motors and hybrid cars are now at the center of the discussion.
For a long time, alternative powertrains were not really taken seriously here.
Professor Eberhard Bock, Head of Advanced Product Technology at FST
Dr. Eberhard Bock vividly recalls his first visit more than ten years ago. "As a young engineer and team leader, I was impressed by the fact that a veritable 'Who's Who' of the auto industry gathered here," said Professor Bock, who now heads Advanced Product Technology at Freudenberg Sealing Technologies. "Back then, I had the feeling that you've made it if you ever get the chance to lecture here." In fact, among the many conferences that deal with powertrain technologies, Vienna is considered the most elite by far. Some even refer to it as the "Opera Ball of Powertrain Engineers." Using elaborate animation, top development managers delve into the technical details of new engines ranging from three to sixteen cylinders. Whether the focus is on a new piston bowl shape or a new cooling channel guide, nothing is too inconsequential to send an unmistakable signal: We build the world's best engines. Major suppliers have always seized opportunities in Vienna – and not just as exhibitors. After stringent testing, they can introduce new technologies. At the event in 2014, Dr. Bock presented the friction-free seal Levitex for the first time.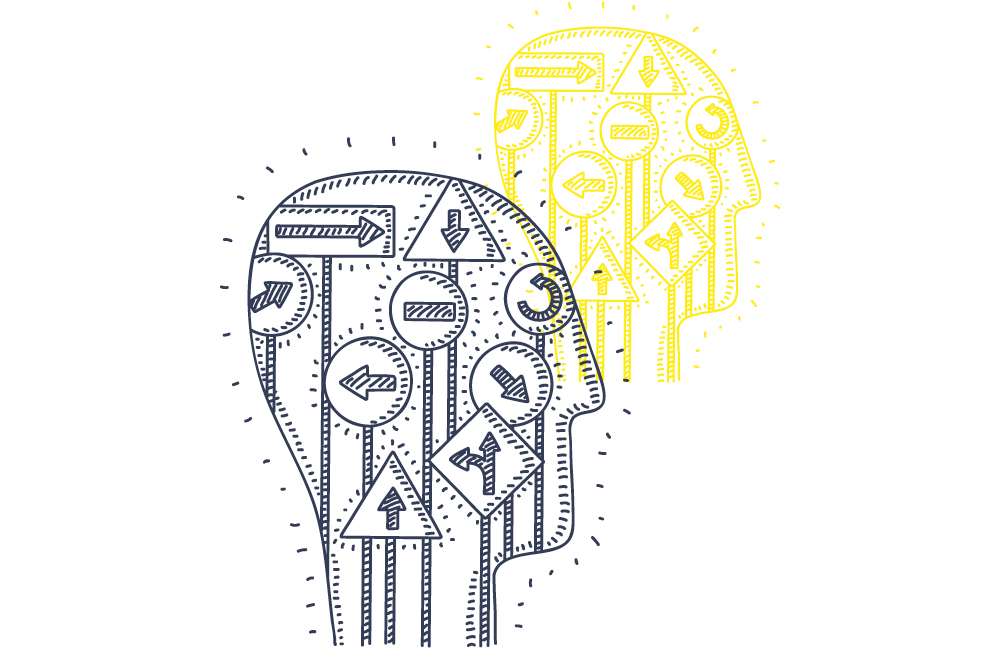 E-Mobility: Long a Niche Topic
Even ten years ago, the majority of the lecturers were still convinced that the future belonged to the internal combustion engine. Electric mobility was a niche topic, they said. In the beginning, there were just a handful of lecturers who broke free of the mantra. They included Bosch CEO Volkmar Denner, who in his opening lecture in 2013 acknowledged that 2ton SUVs no longer had a chance to meet weight-specific limits. Two years later, it became clear that the driving cycle used to measure fuel consumption to that point was being changed. So the experts at the symposium discussed countermeasures such as variable compression and cylinder shutoffs. At the end of the conference, BMW Board Member Klaus Fröhlich summed up the situation. "With the new emissions specifications, the costs for internal combustion engines and electric powertrains are approaching one another – unfortunately, at the wrong level.
Since 2019 at least one out of every two lectures was devoted to hybrid or battery­electric powertrains.
In 2016, the debate over the diesel's future was in full swing – in part because emissions during real-life driving, and not just on the test stand, were becoming important for vehicle approvals. But little of the debate penetrated the Hofburg. Mercedes­Benz presented a four­cylinder diesel engine that was supposed to secure the diesel's future thanks to its combustion performance and a very closely coupled exhaust gas treatment system. BMW countered with a six­cylinder diesel, which reached a rated output of nearly 300 kilowatts with a total of four turbochargers. And Audi introduced its new generation of V­8 diesels with torque as high as 900 newton meters, which would be sufficient for a 12­ton truck. Only Gilles Le Borgne, then PSA's development chief, made the case for greater honesty. He pointed to fuel consumption measurements made on public roads in cooperation with the non­governmental organization "Transport and Environment." The truth hurt: The Peugeot 308 with a 1.6­liter diesel engine, which officially consumed 3.2 liters of fuel over 100 kilometers (62 miles), actually burned 5.0 liters under the new specifications. In the corridors of the Hofberg, the lecture was deemed to be "politically unwise."
That brings us to the year 2017. At this point, other automakers responded, apparently hesitantly. Fritz Eichler, who would soon move into chassis development, presented Volkswagen's diesel powertrain program. The small TDI three-cylinder came out of the lineup. From then on, VW's diesel options started out with an engine displacement of 1.6 liters. Going forward, VW wanted to leave overstatement behind. The "muscleman" with a per-liter output of 100 kilowatts that was announced in Vienna a few years earlier was as far from realization as the combination with a 10-speed, dual-clutch transmission. But the lectures on new alternative powertrains continued to take place mainly in small quarters next-door, as they had for years.
A New Spirit of Departure
The industry turned the page in 2019. Since then, more than half the lectures have been devoted to hybrid or battery-electric powertrains. As "Fridays For Future" activists gathered in front of the Hofburg for a demonstration, Andreas Trostmann, BMW's production chief, was beginning his closing speech with a quotation from Greta. Only the battery-electric vehicle is promising a fast track to climate-neutral powertrains, he said. In his lecture on the electric propulsion of the ID.3, Frank Welsch, Trostmann's colleague on the development side, described the technology with a fanfare that had only been reserved for combustion engines in the past – in the grand hall, with elaborate technical animation and in a voice filled with pride. It's still not a settled matter whether Vienna will retain its role as the leading symposium for powertrain technology. BMW, Daimler and Volkswagen have already reduced their presence significantly. "For a long time, alternative powertrains were not really taken seriously here," Dr. Bock said. "It is only now that the switch has been thrown." The success of the adjustment process will likely depend on who sets the pace at a different Opera Ball. Last year, Bernhard Geringer, a professor at the Technical University of Vienna, took control of the symposium. He said: "The internal combustion engine is certainly not dying or dead. But the range of new, pure combustion engine powertrains will decline, and hybridization, the combination of internal combustion engines with electric propulsion, will grow."
A Virtual Congress
The doors of Vienna's Hofburg remained closed in 2020 for the first time in the long history of the symposium, but the event moved into the digital world. What the organizers sorely missed in April offered engineers and developers an opportunity: The lectures of the 41st edition were available long past April on the Motor Symposium's website, mirroring the structural change that was occurring in the vehicle industry in 2020. So the symposium is being held online a second time. "New gasoline and diesel engines" will still top the list of topics, and some other subjects will follow closely behind, such as "hydrogen engines," "synthetic fuels," "hybrid systems," and fuel cells. Things are on the move in Vienna – even if the square in front of the Hofburg is largely empty this April and the event is managing to do without people sporting business attire and nametags.
---
This article originally appeared in ESSENTIAL, Freudenberg Sealing Technologies' corporate magazine that covers, trends, industries and new ideas. To read more stories like this, click here .
More Stories About E-Mobility