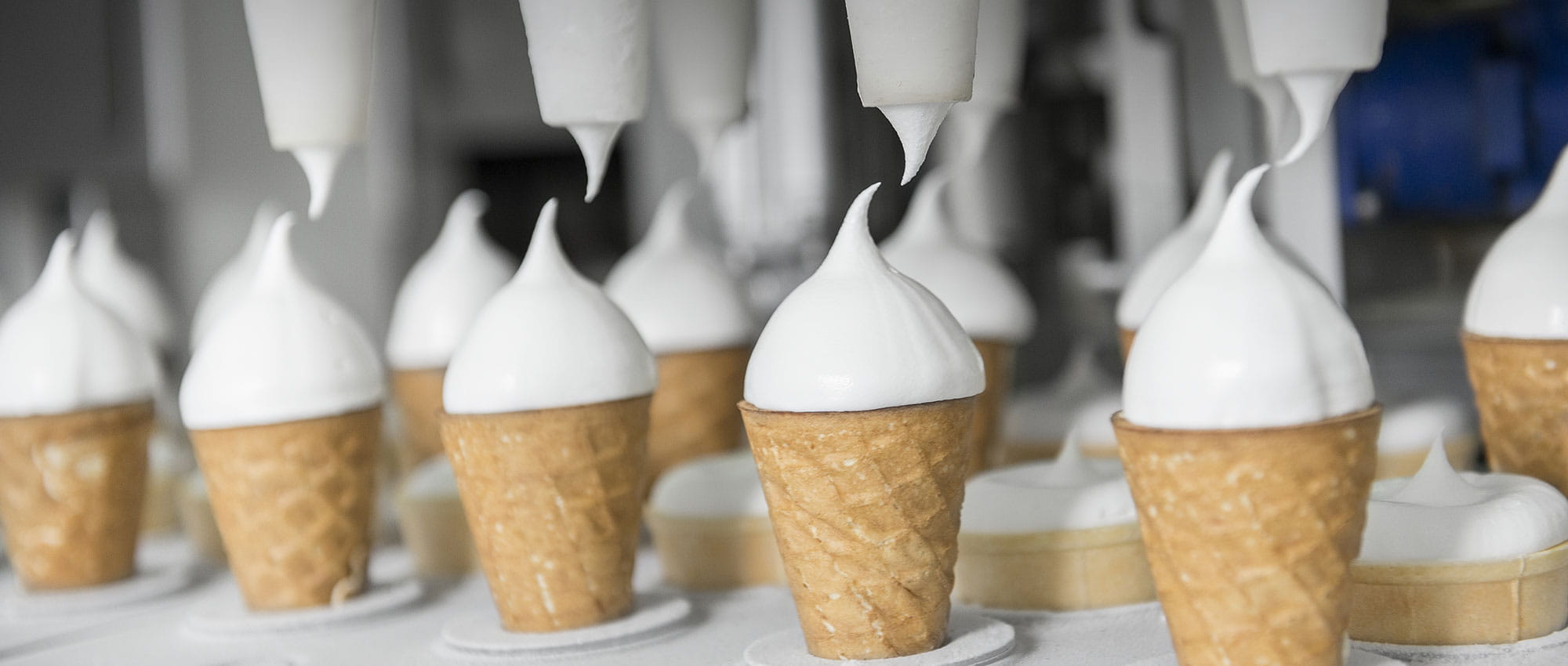 Hygiene and Process Reliability
Your Partner for Sealing Solutions in the Process Industry
Cleanliness, hygiene, conformity and durability – the process industry poses a variety of challenges to seals. They must have a high degree of purity and comply with hygienic design standards. At the same time, the requirements of industry- and country-specific standards, such as USP Class VI, NSF, FDA and GB, apply. However, conformity with the standards mentioned does not suffice. The sealing materials must also withstand aggressive media such as CIP/SIP cleaning agents, greases, aromas or chemicals and extreme temperatures. Freudenberg Sealing Technologies has accepted this challenge and developed sealing solutions tailored to the requirements of the food, beverage, pharmaceutical and chemical industries.
Premium Seals for the Food & Beverage Industry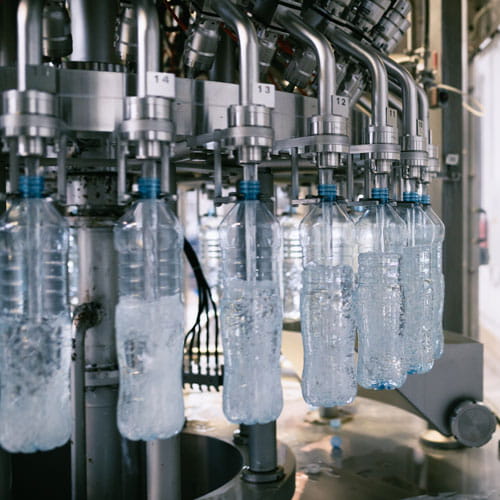 From Hygienic Design and Legal Compliances to the Prevention of Aroma Transfer and Media Resistance
One of the biggest challenges in the food and beverage industry is the broad range of different end products and applications, such as filling machines, heat exchangers, valves and many more. These pose various requirements on the used sealing solutions. They not only have to withstand extreme temperatures, high pressures, greases, acids, abrasive media and CIP/SIP cleaning agents, but must also comply with the hygienic design standards as well as the relevant legal regulations, such as EG (Reg.) 1935/2004, FDA, 3-A® Sanitary Standards, GB 4806 and GB 9685. Additionally, the avoidance of aroma transfer plays an important role.
Fluoroelastomers for the Food and Beverage Industry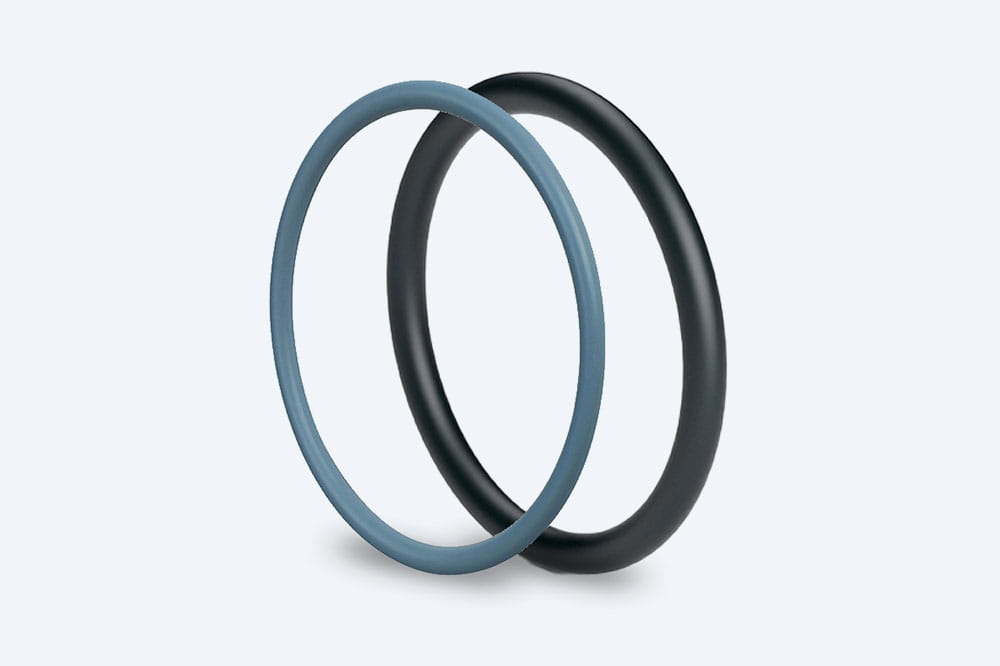 In order to preserve the unique taste of food and beverages, it is important to prevent aroma transfer. This occurs when different beverages or liquid foods pass through the same bottling line, one after the other. Freudenberg Sealing Technologies' allrounder material Fluoroprene® XP solves the issue. It absorbs only a little fraction of the flavoring without releasing it and guarantees that foods and beverages retain their original flavor. Product examples are O-rings, customized parts, diaphragms, clamp seals, Hygienic Usit® rings and machined seals.
Another fluoroelastomer that is especially suitable for the food and beverage industry is 75 FKM 239961. It is peroxidic cross-linked, which complies with the latest regulations for sealing materials with direct product contact. It offers a very good media resistance and high purity. Freudenberg Sealing Technologies currently offers O-rings made of 75 FKM 239961. In the future customized solutions will also be possible.
EPDM as High-Performance Material for CIP/SIP Processes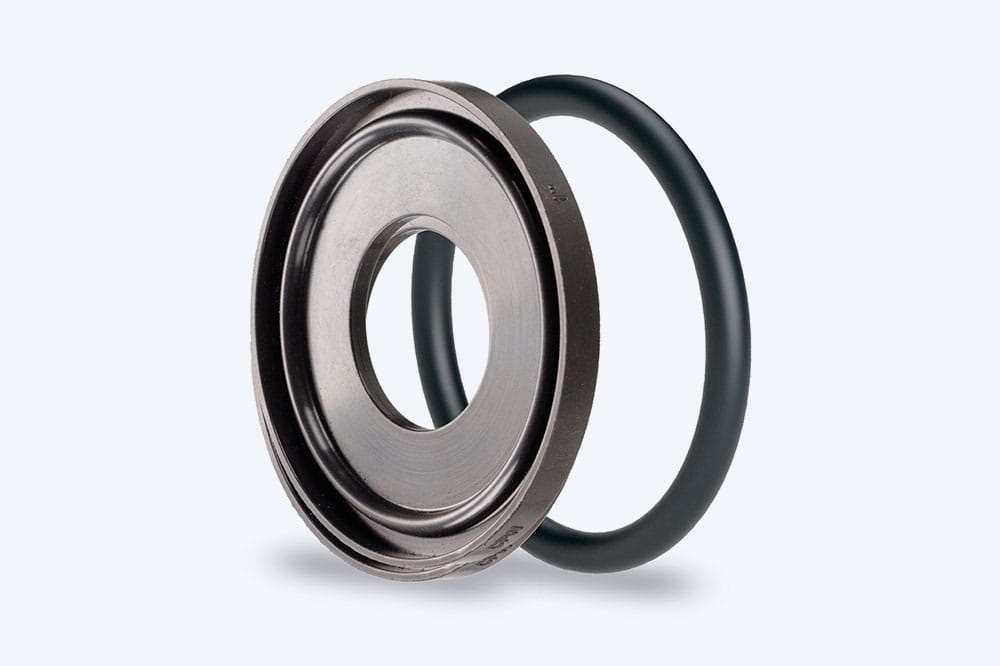 EPDM (ethylene propylene diene rubber) can be used for almost all sealing products and is one of the most-used sealing materials in the food and beverage industry. Freudenberg Sealing Technologies' premium EPDM family (60 EPDM 290, 70 EPDM 291 and 85 EPDM 292) is perfectly suitable for a wide range of O-rings, customized parts and diaphragms within the food and beverage production.
The materials perform especially well in CIP/SIP media. This was also proven with a benchmark study of 70 EPDM 291 compared to two competitor materials. Here it became clear that 70 EPDM 291 shows very good resistance to the CIP/SIP media and the associated demanding conditions (e.g. in steam up to 180°C/356°F).
At the same time the three materials are able to withstand different product media, from beer wort to fatty chocolate and various beverages. Additionally, they comply with the relevant legal regulations, like for example EG (Reg.) 1935/2004, FDA or 3-A® Sanitary Standards.
Food Conforming Materials for Global Use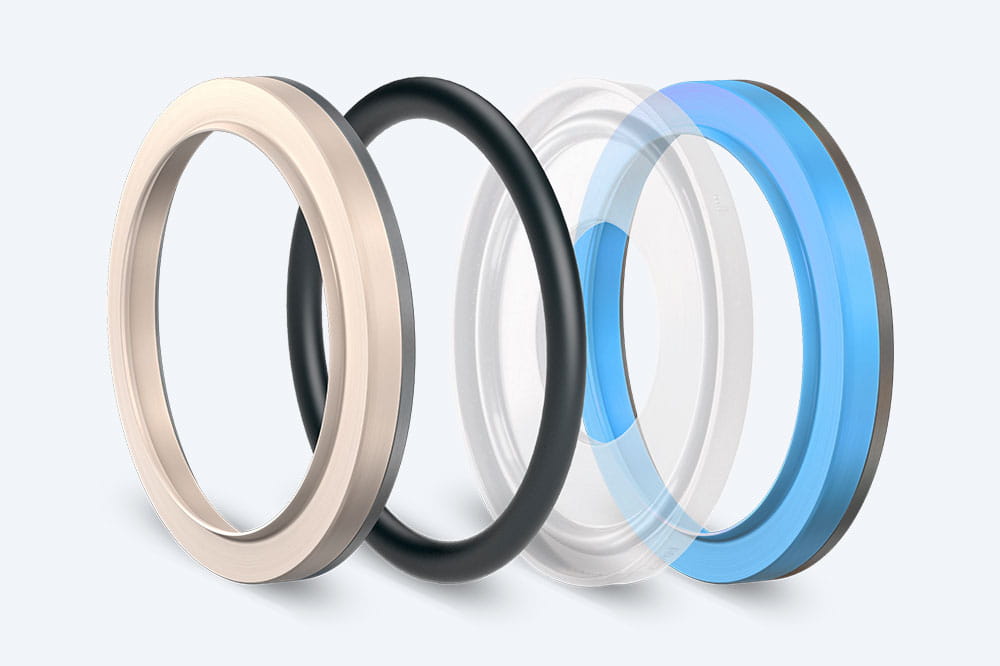 Since 2016 China has its own legal requirements for the food and beverage industry that differ from the US and EU regulations. As both the migration tests and the approved raw materials are not the same, the complexity of finding a material for global use gets high. Freudenberg Sealing Technologies offers special sealing materials that comply not only with the new Chinese standards, GB 4806 and GB 9685, but also with other global regulations, such as FDA, EG (Reg.) 1935/2004 and EU (Reg.) 10/2011. This portfolio contains different EPDM variants, silicones, PTFE compounds, Polyamide and Polyethylene. The EPDM materials are available for O-rings and customized parts, the silicones are available as O-rings, diaphragms and customized parts and the plastics are available as support rings. Some of the materials can also be machined with our Freudenberg Xpress® service.
Services for the Process Industry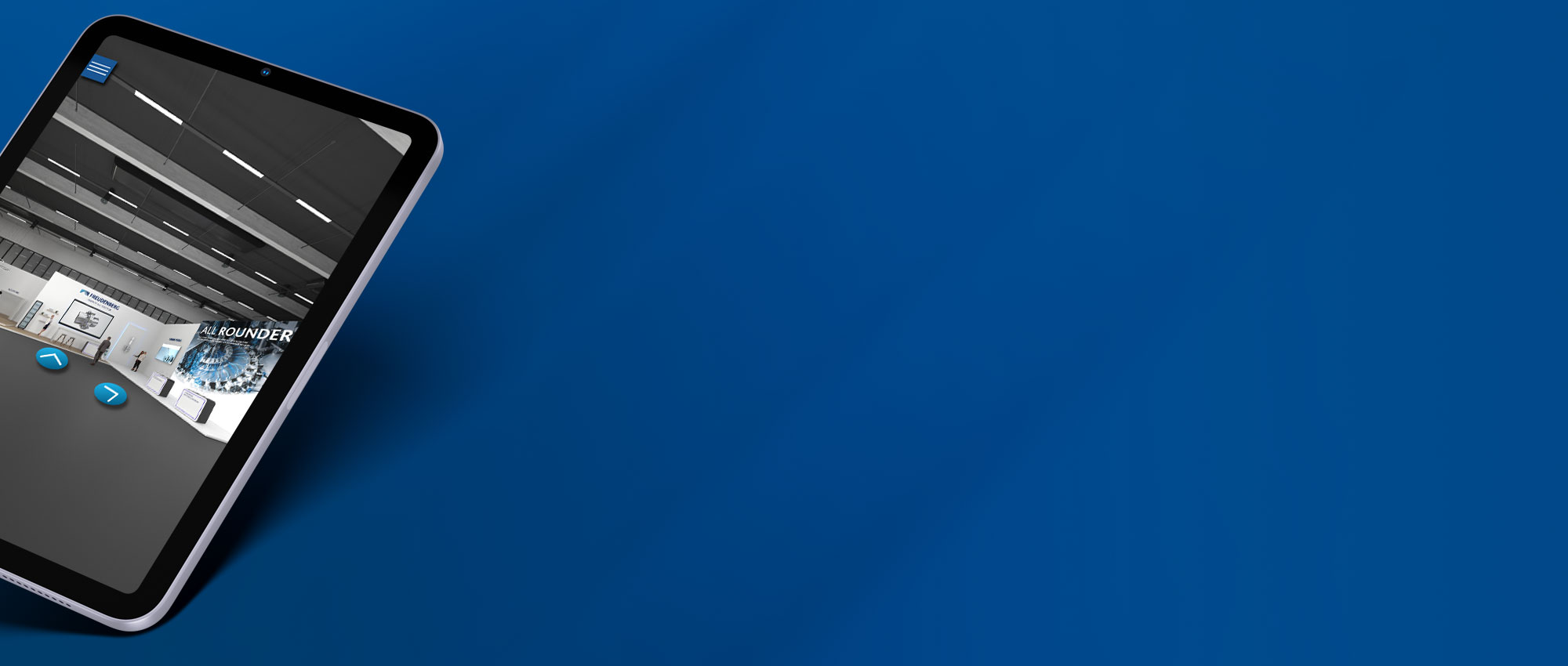 Virtual
Showroom
You can expect digital content,
such as 3D animations and virtual production tours,
as well as free webinars and a free whitepaper!
Enter now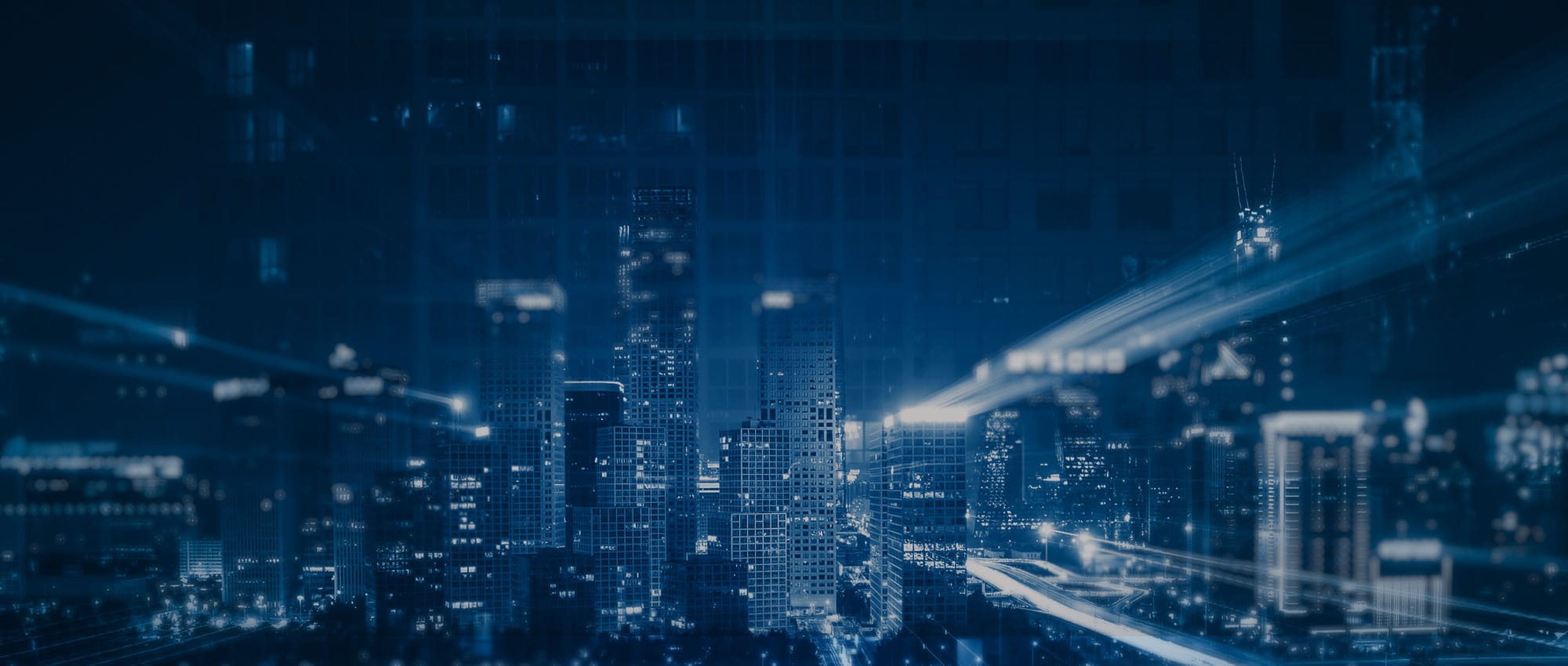 Join Us!
Experience Freudenberg Sealing Technologies, its products and service offerings in text and videos, network with colleagues and stakeholders, and make valuable business contacts.
Connect on LinkedIn!