First-Hand News?
Obtain news and background information about sealing technology, get in touch with innovative products – subscribe to the free e-mail newsletter.
Dynamic Seals
Dynamic seals are used in applications with motion between the hardware component and the sealing solution. The motion can be rotary, translatory, reciprocating or oscillating. Effective dynamic seals need to maintain a balance between the sealing force, minimize the friction and furthermore prevent leakage.
The Simmerring® - Mechanical Radial Shaft Seals
The Original and Its Innovative Advances
Simmerrings® seal rotating shafts reliably and are used in millions of applications and a variety of equipment in general industry and the automotive sector. This radial shaft seal ring is based on know-how gained from years of experience. It continually undergoes further refinement based on the latest technological developments, and is particularly functionally reliable, flexible and extremely stressable.
Always "Up-To-Date"
The tried-and-tested original Simmerring® keeps up with the times. Our experts have continued to develop it, for example, with improvements in seal lip profiles. This has made it possible to further improve its reliability and functionality across a broad range of applications. The improvements include a friction-optimized design to decrease fuel consumption, which leads to reductions in CO2 emissions.
Freudenberg Sealing Technologies offers a comprehensive selection of products suited to a variety of requirements. The range is further expanded by creating combinations with other components and additional functions.
Open the 3D view
Simmerrings® Must Be Adapted to Varying Operating Conditions to Achieve Friction-Free Operation: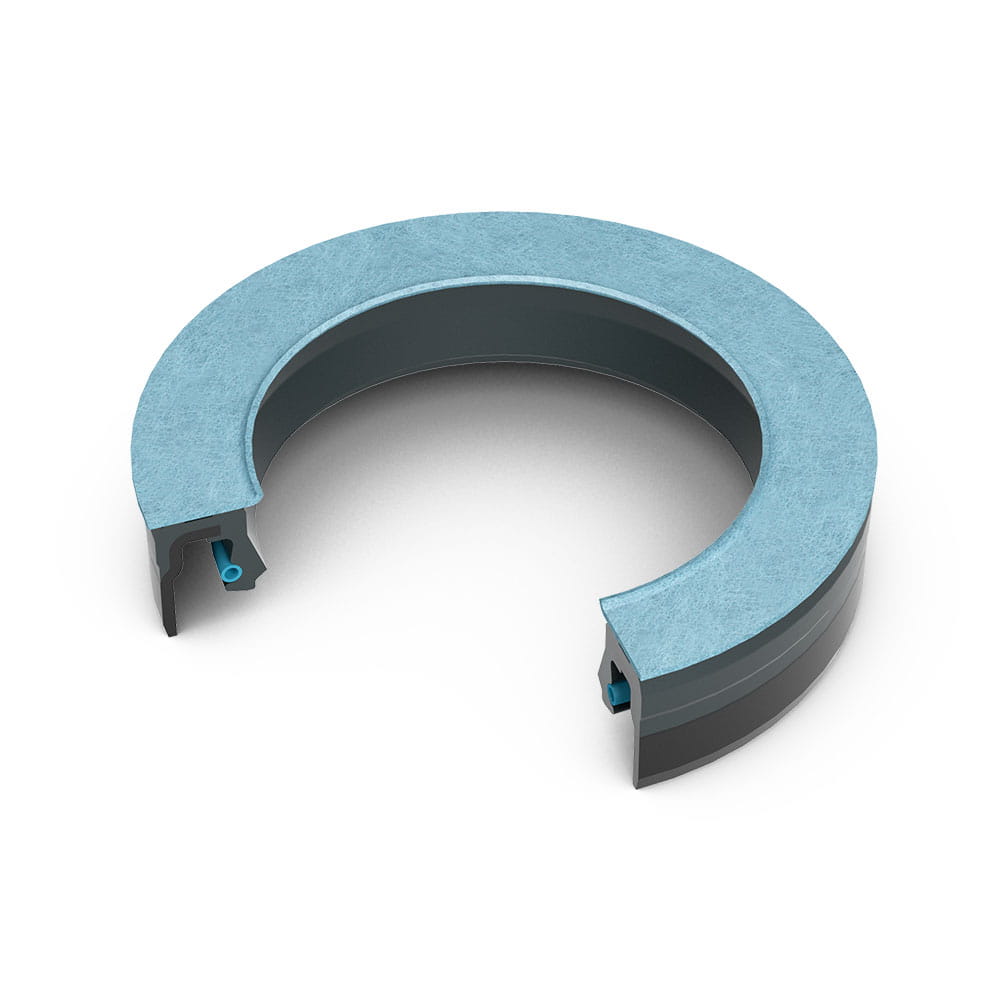 Diameter and rotational speed of the shaft
Temperature
Pressure
Dirt accumulation from outside
Dirt accumulation in the assembly to be sealed
Media to be sealed off (lubricating oil or grease, other liquids, paste-like or gaseous media)
The Professional Solution for Your Task
Our selection includes Simmerrings® adapted to all these parameters and different ranges of use. You can find more information about them in our product catalog.
The Advantage:
High functional reliability: The Simmerring® minimizes downtime and ensures reliable operation.
Long operating life: This increases the operational efficiency of your facilities and equipment, along with the security of the investment.
Easy mounting: Simmerrings® can be mounted quickly. This saves time and reduces costs.
Open the 3D view
Our Products in Detail
Premium Sine Seal (PSS)
Thanks to its unique design and sealing behavior, the Premium Sine Seal from Freudenberg Sealing Technologies can more than double the service life of the sealing system. Our new sealing solution seals reliably, reduces friction and power loss, and actively counteracts internal contamination in the sealing system.
Gerromatic
For the development of the innovative Gerromatic G 61 our engineers have taken nature as a role model. The special design of the sealing lip distributes the pressure, so that a wider contact zone for the fluid film between the shaft and sealing lip is used. The benefits for the process industry are better friction, less wear and a low heat generation, which extends the lifetime of the seal.
75 FKM 260466
The material innovation of Freudenberg Sealing Technologies for industrial gear units is called 75 FKM 260466. This especially wear-resistant material made of fluoro rubber has been especially developed for use in synthetic oils, especially polyglycols (PGs).
These lubricants are used in power transmission aggregates, such as worm gears, for various reasons. With the coordinated combination of 75 FKM 260466 and PGs, the challenges of sealing edge wear and shaft inlet can be mastered and operating life increased compared to other seal materials.
Sealing Modules
As integrated solutions, Sealing Modules have the advantage of using fewer components, offering easier installation, reducing weight and saving space.
Blue Seal
The BlueSeal design and its low friction PTFE POP® lip are based on long experience with the PTFE Simmerring®. The weight savings of 40% and an installation space reduced by 50% support future requirements for emissions reductions.
CMS
The Contact Minimized Simmerring® (CMS) delivers greater durability with less friction for the small shaft diameters, 5-20 mm, typically found in sensor, actuator, pump and throttle applications.
ESS
The Energy Saving Seal® (ESS) minimizes friction on the crankshaft and camshaft and in transmissions. This significantly reduces fuel consumption and emissions. The reduction of friction also extends the seal's operating life while increasing the machine's reliability.
Cassette Seals
Cassette Seals consist of a Simmerring® and an optimized wear sleeve (either hard or soft unitized). They are used to seal shafts in heavy construction and agricultural equipment that, for example, are exposed to high stresses. They also effectively protect engines, transmissions, differentials and axles against dirt, water and other environmental influences. The latest developments in elastomers also make it possible to achieve optimal sealing without a spring. This reduces friction even at high temperatures. Combi seals consist of a Simmerring® (individual or double lip) and a polyurethane wiper. They increase the protection against external contaminants while allowing axial and rotary movement.
Combi seals
Combi seals consist of a Simmerring® (individual or double lip) and a polyurethane wiper. They increase the protection against external contaminants while allowing axial and rotary movement.
LFS
The low-friction Simmerring® (LFS) is a combination of advanced, high-performance and friction-optimized ACM materials.
Lube & Seal
The customer benefits all around when – and only when – the seal and the lubricant work in perfect harmony – with friction-free processes, cost-effective systems, and market-driven solutions. Based on this insight, Freudenberg Sealing Technologies and the Freudenberg Group's Klüber Lubrication have bundled their ground-breaking know-how to create Lube & Seal, an innovative sealing system from a single source.
PTFE POP®
The PTFE POP® seal (= Power Optimized PTFE) demonstrates its robustness as a PTFE Simmerring® by adjusting material and geometric characteristics for minimal friction.
Simmering & Encoder
The combination of a Simmerring® with an integrated encoder not only seals the shaft reliably but captures its rotational speed as well. The collected data are fed into the engine control unit, allowing the optimization of the combustion process. The result: less fuel consumption and lower emissions. Other advantages include a reduction in the number of components and in the size of the installation space, along with easier mounting and a decrease in weight.
Related Documents
E-Mobility
From the electrification of the power train to boosting charging speed, safety, and comfort, we can shape the technological change together.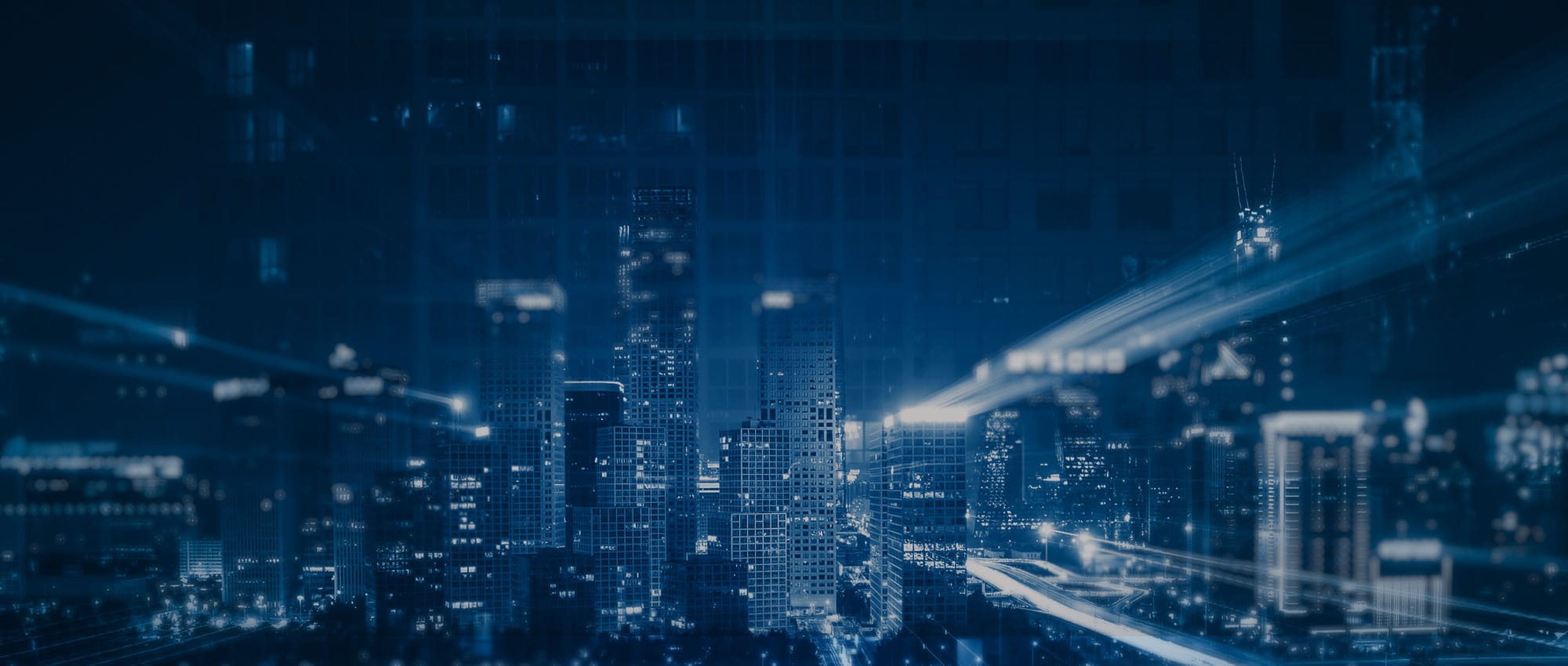 Join Us!
Experience Freudenberg Sealing Technologies, its products and service offerings in text and videos, network with colleagues and stakeholders, and make valuable business contacts.
Connect on LinkedIn!