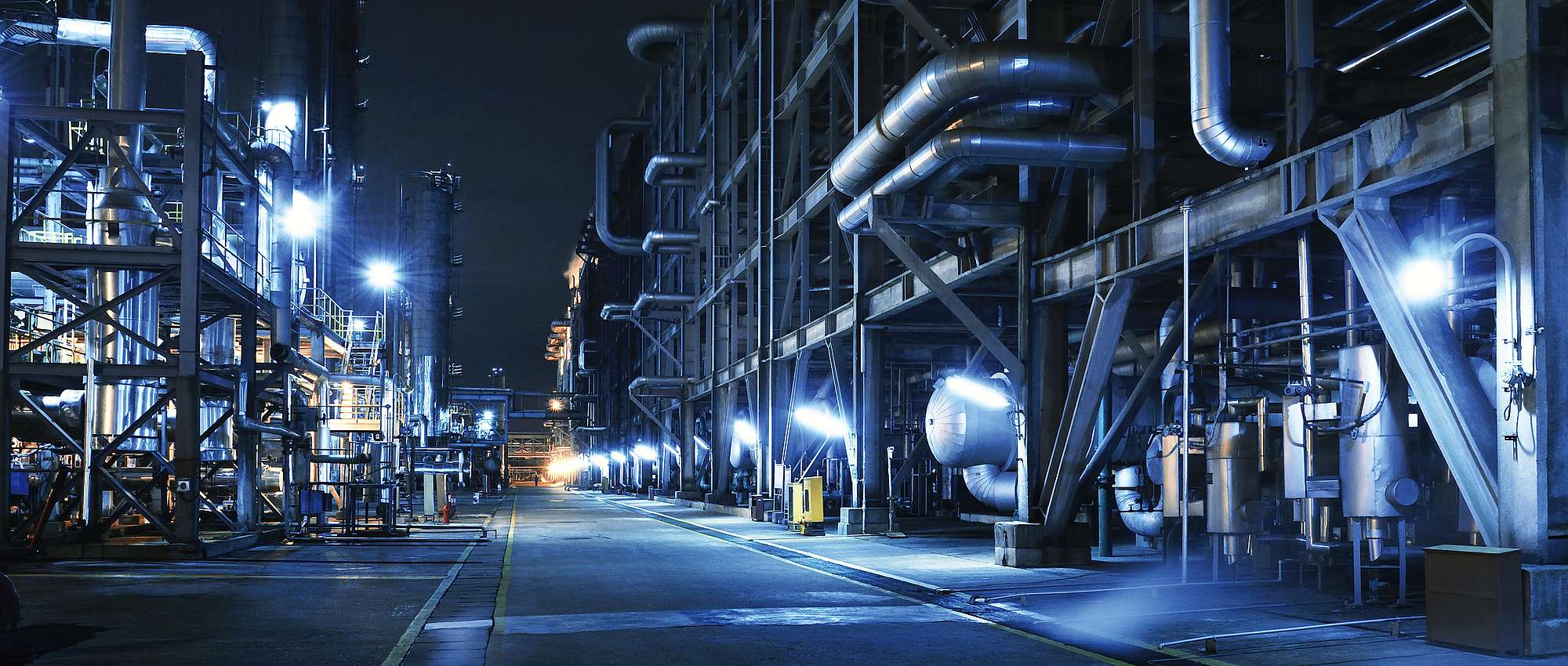 Hygiene and Process Reliability
Your Partner for Sealing Solutions in the Process Industry
Cleanliness, hygiene, conformity and durability – the process industry poses a variety of challenges to seals. They must have a high degree of purity and comply with hygienic design standards. At the same time, the requirements of industry- and country-specific standards, such as USP Class VI, NSF, FDA and GB, apply. However, conformity with the standards mentioned does not suffice. The sealing materials must also withstand aggressive media such as CIP/SIP cleaning agents, greases, aromas or chemicals and extreme temperatures. Freudenberg Sealing Technologies has accepted this challenge and developed sealing solutions tailored to the requirements of the food, beverage, pharmaceutical and chemical industries.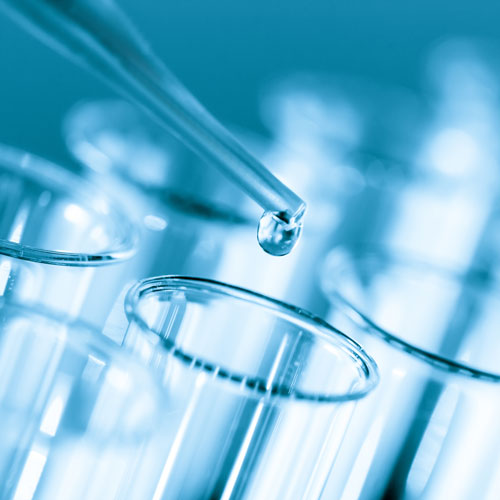 Freudenberg Chemical Specialities, Chemical & Mechanical Pump Seals
Sealing Solutions for the Chemical Industry
The chemical industry comprises a wide range of different processes, materials and plants. This high diversity requires individually tailored sealing solutions. In sensitive chemical processes, such as in reactors, generators and stirrers, it is very important that nothing harmful can escape from the plant.
In processes involving fine and specialty chemicals, temperatures of up to +300 °C can push seals made of elastomers and plastics to their limits. The seals are also exposed to extreme temperature fluctuations during steam cracking. In addition, the sealing materials must withstand particularly aggressive, sometimes even toxic chemicals and high pressures. Seals must also make a contribution to ensuring that chemical processes comply with the emission values prescribed by the TA Luft legislation. Due to these extreme operating conditions, robust and chemically resistant materials are indispensable to the chemical industry.
Safe Processes Thanks to Highly Resistant Special Materials
As one of the most important economic sectors, the chemical industry supplies raw materials to a large number of industries. These are essential for further processing in the construction and automotive industries, among others. Freudenberg Sealing Technologies offers specially developed sealing solutions with the aim of enabling smooth and reliable processes. Materials such as PTFE and Simriz® can be used in various applications depending on the requirement profile. Conditions such as high temperatures or pressures and aggressive media can occur.
The O-ring is a typical product used in the chemical industry. Freudenberg Sealing Technologies offers an FEP- or PFA-encapsulated version for use in stirrers, pumps and separators as well as O-rings made of premium materials, such as Simriz®. Among other things, the chemically highly resistant PTFE is available in V-seal set packing and bellows – above all for sealing valve terminals. In addition, thanks to in-depth development expertise and services, such as Freudenberg Xpress®, customer-specific parts can be developed specifically tailored to your applications.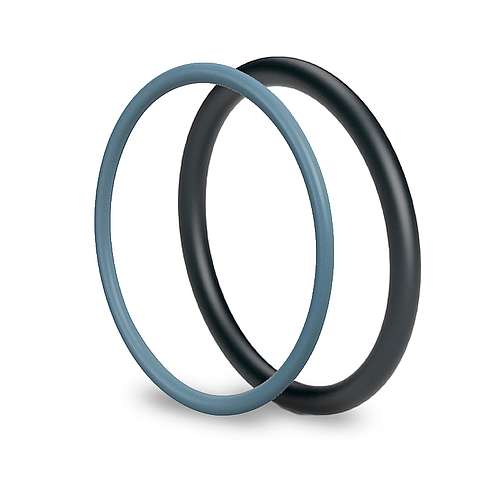 Fluorinated High-performance Materials
In order to guarantee seamless and safe processes within the different areas of chemical applications with their various requirements, Freudenberg Sealing Technologies offers a broad portfolio of fluorinated materials. Among these are mostly FKM, Simriz® and Fluoroprene® XP – available as O-rings with different cross sections as well as customized products. Thanks to their very good chemical, thermal and pressure resistance, the materials are suitable for a wide range of applications. They can even be optimized with the help of surface treatments (e.g. non-stick or lubricants treatments). Our experts support you with the choice of the right material and offer you various services, such as resistance tests, optimization of the sealing design and many more.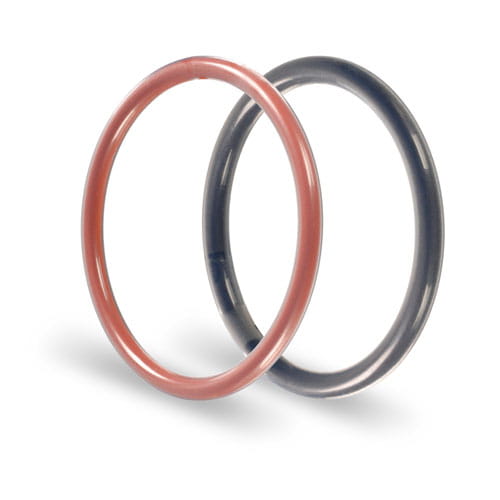 FEP-Encapsulated O-Rings
FEP-encapsulated O-rings are exclusively used for static applications, as movements or abrasive media would destroy them. The elastomer core provides the elastic contact pressure, the sheathing the reliable sealing in aggressive media. Depending on the required temperature resistance, FKM or VMQ is used as the core material. Encapsulated O-rings are always available in all desired dimensions, inner diameters and cord thicknesses. Since they are only slightly expandable and compressible, the installation spaces for small diameters should be aligned accordingly.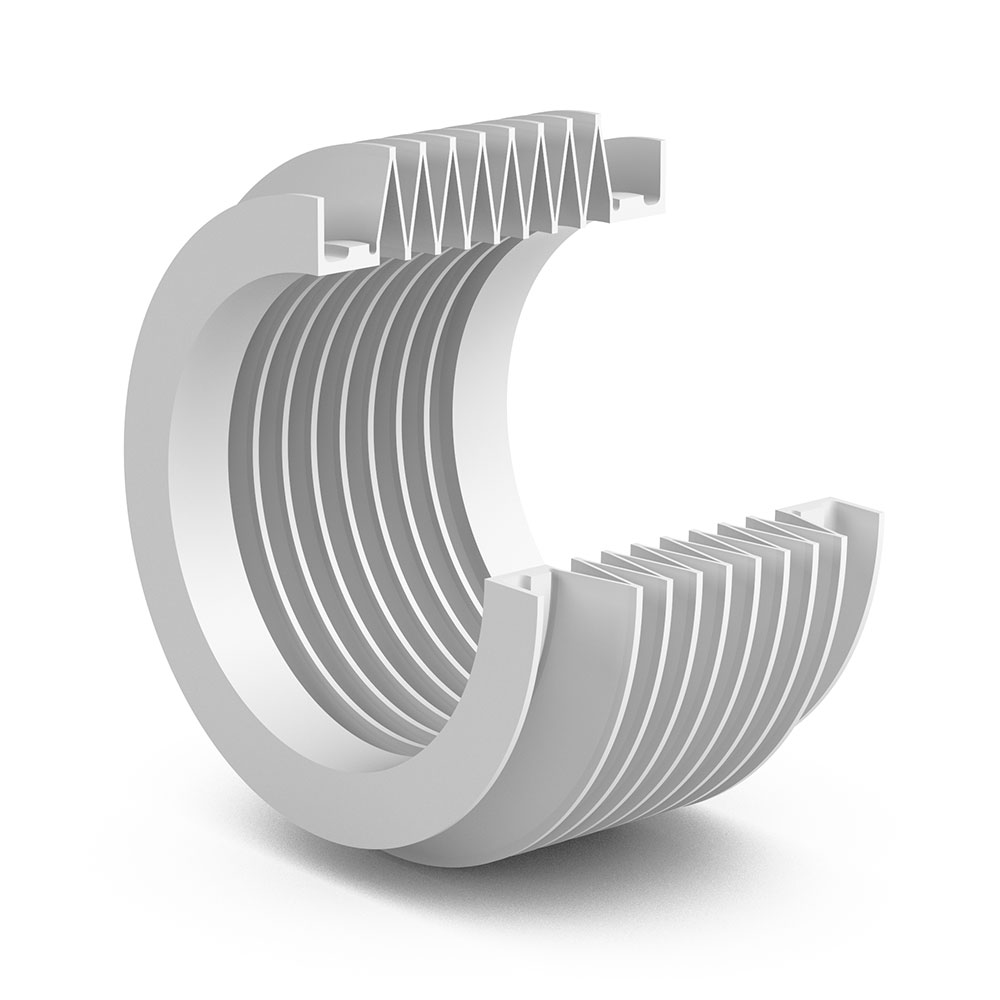 Bellows
Bellows are a reliable component, wherever mechanically interlocking machine parts have to be protected against environmental influences or aggressive media. They can also be used to compensate for movements, expansions, misalignments, inclinations or vibrations. In conjunction with non-return valves, pumping and conveying effects of gases or liquids are possible depending on the design. Universal chemical resistance is achieved by using premium quality PTFE materials.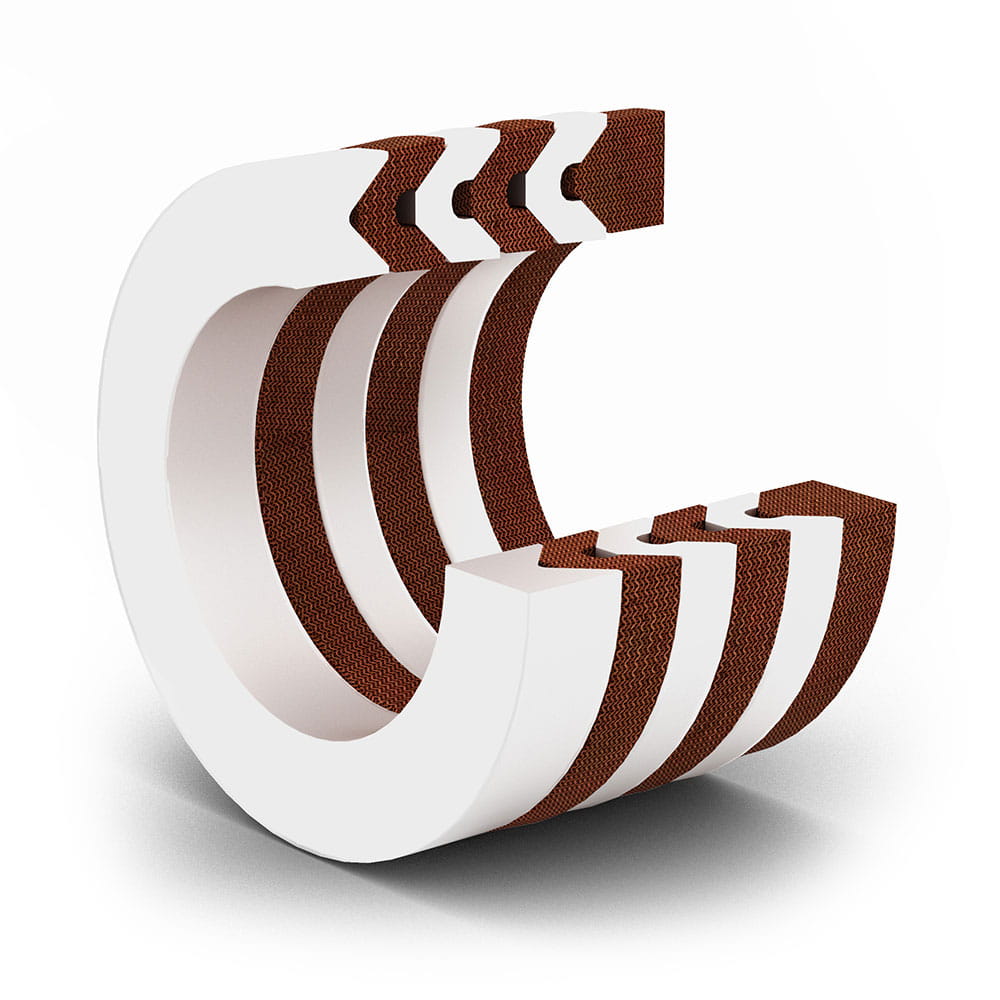 V-Seal Set Packings
V-seal set packings usually consist of a pressure ring, several v-seals and a support ring. They are primarily used for translational movements, but also for slow rotational movements. Since PTFE and PTFE-carbon compounds are used as standard materials for v-seal set packings, they can be economically produced by machining semi-finished products without tools.
Related Documents
Sealing Solutions for the Chemical Industry
Freudenberg offers highly resistant sealing solutions made of plastics such as PTFE, as well as a wide range of highquality elastomers such as perfluoroelastomers (Simriz®), EPDM or FKM, if elastomeric flexibility in less aggressive production environments is required.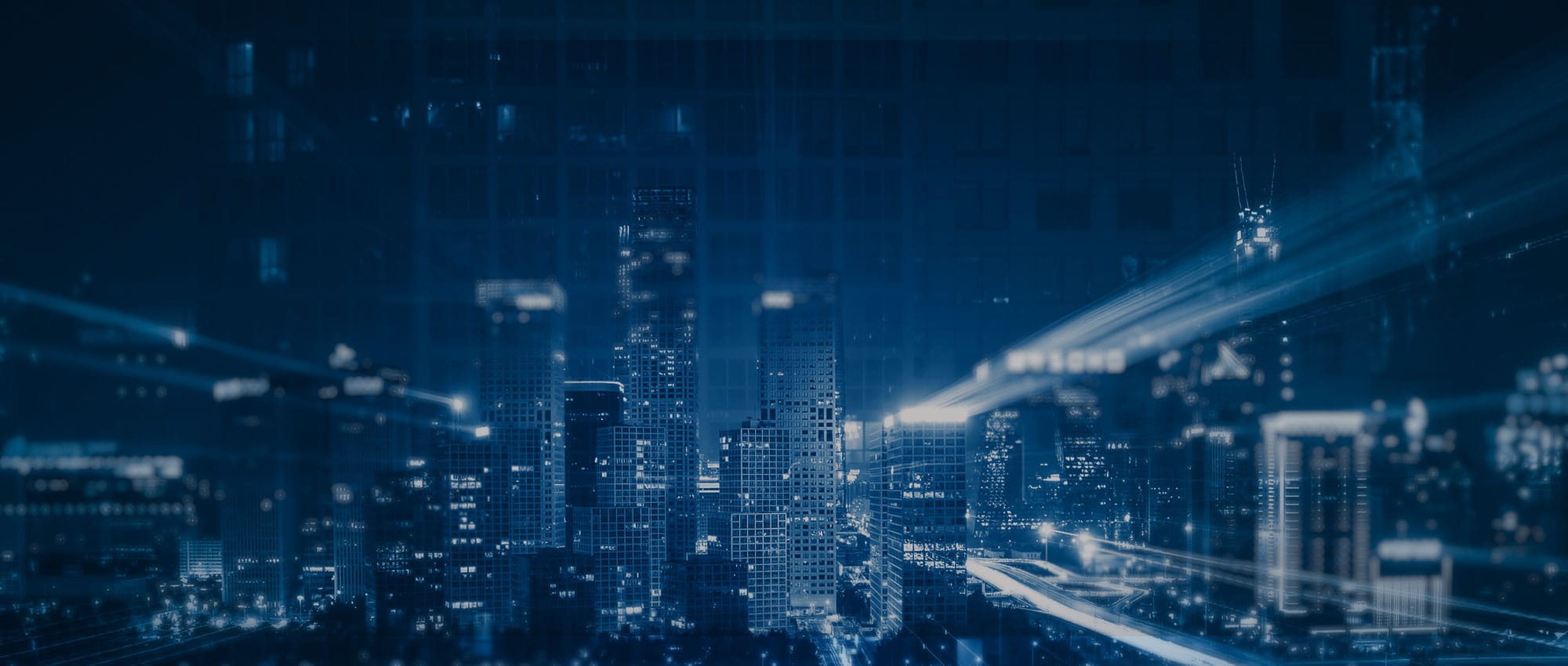 Join Us!
Experience Freudenberg Sealing Technologies, its products and service offerings in text and videos, network with colleagues and stakeholders, and make valuable business contacts.
Connect on LinkedIn!