There is hardly an object that is likely to be picked up and used more than a smartphone in the course of a day – whether it is to make phone calls, chat, listen to music or surf the Internet. This handy, high-performance device has conquered the world in a flash. It is no surprise that it's packed with technology, yet it largely consists of plastic. This is mostly due to its housing. In today's popular models, the housing accounts for more than half of the plastic in the phone. The advantage is that plastics feel warm and pleasant to the touch. The pressure distribution for plastic housings is also better than that of metal equivalents. Finally, the cost of plastic makes it a popular option among manufacturers.
Foldable Glass Not Ready for Series Production
At least in the short term, plastic's share of smartphones is likely to grow, thanks to the upcoming introduction of foldable smartphones, which can be expanded to tablet size in the blink of an eye. Until now, the displays on smartphones have been made of a special glass. But for now, manufacturers of foldout phones have to turn to alternative solutions for the screens. The suppliers of glass displays have in fact announced that they will have the kind of stable glass required for foldable smartphones available soon. But it will be a while before it is ready for series production. Its makers will likely want to produce glass displays for foldables once the devices are established in the market. At three-thousandths of an inch, the thickness of this pliable glass would be no more than that of a hair.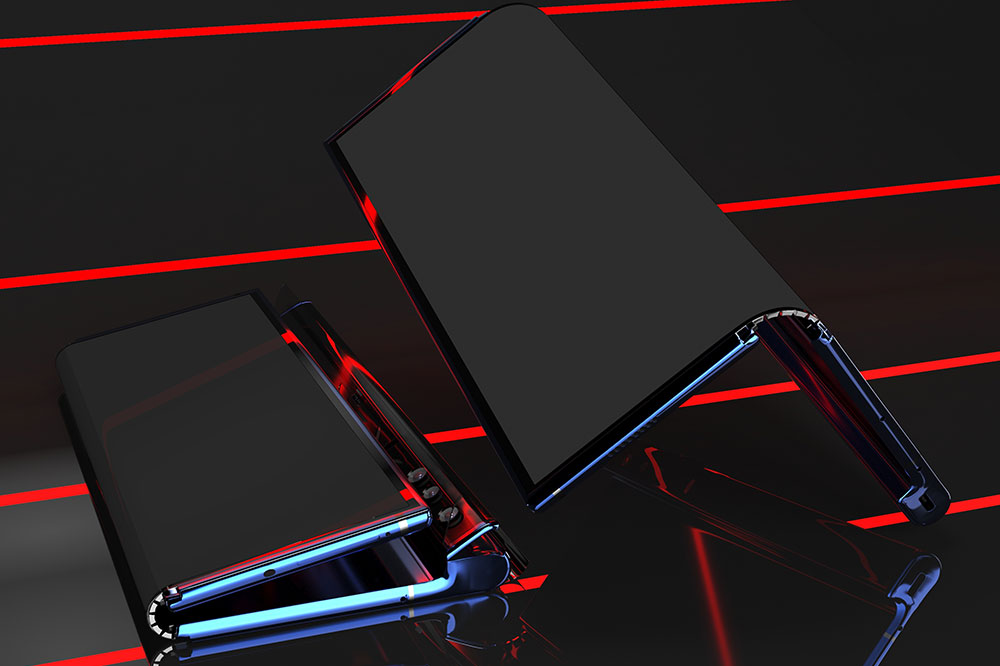 The Option of Choice: Plastic
Even with introduction of the new devices still off in the future – and with display-related problems reportedly persisting – a familiar, all-purpose material has leapt into the breach: plastic, which is used everywhere from the aerospace sector and auto manufacturing to medical technology. It will play this role until an appropriate type of glass becomes available. Two pioneers of the new smartphone generation – Samsung and Huawei – have announced that they will adopt displays based on plastics that are naturally pliable and can be worked and processed, making them the alternative of choice for now.
Plastic's smooth feel is not likely to irritate users accustomed to glass. Still, plastic has a shortcoming: Its surface can be scratched more easily than their glass counterparts. Nonetheless, it is still the only real option for the next-generation of smartphones, even if it is an intermediate one.
---
Our current editorial focus is on plastic. It starts with the problem of single-use plastic as waste, how we can deal with it, and covers the questions whether plastic can be a solution. Find out more on the topic "Plastic – Breakthrough and Burden" in the upcoming issue of our company magazine ESSENTIAL, which will be available by mid-November.
---