First-Hand News?
Obtain news and background information about sealing technology, get in touch with innovative products – subscribe to the free e-mail newsletter.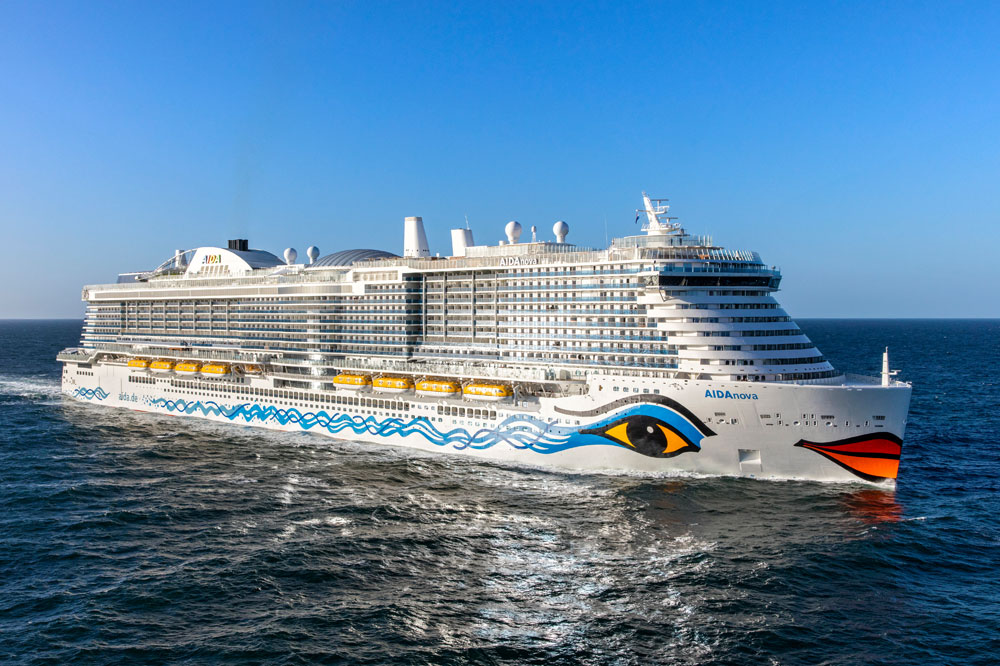 Fuell Cell Technology Products from Freudenberg
Intelligent Drivetrain Solutions
Fuel cell technology from Freudenberg Sealing Technologies is being used to power some of the most demanding transportation applications – from cruise liners, tankers and cargo ships to buses, trains and heavy transit semi-trucks. When optimal power, performance and long-term reliability are required, fuel cells from Freudenberg fit the transportation bill.

Freudenberg launched research and engineering efforts to develop advanced fuel cell technology more than two decades ago. Through a high degree of vertical integration, Freudenberg is capable of offering solutions, that address the complex needs of heavy-duty applications. This applies to system relevant components as well as fully integrated systems including services. Among the options are low-temperature PEM fuel cells (LTPEM) and high- temperature PEM fuel cells (HTPEM).
Hybrid systems – which combine the advantages of fuel cells and lithium-ion batteries in a cost-effective, power- efficient transportation solution – are a unique Freudenberg specialty. The company is the only alternative drivetrain supplier capable of offering both advanced battery and fuel cell expertise and technology to customers. As a single source supplier, Freudenberg can optimize these dual energy drivetrains by ensuring that both systems work properly when being combined.
In short: Freudenberg Sealing Technologies offers a variety of electric drivetrain solutions for future mobility applications. These environmentally friendly energy choices offer reliable, long-term performance at a lower weight and cost and are particularly capable of supporting the high payload needs of long-haul buses and trucks.
We see fuel cells, in combination with batteries, as an integral part of future mobility.
Claus Möhlenkamp, CEO

Truck & Bus
The globally active technology specialist and Europe's largest provider of long-distance coach travel are working together in a future-oriented project on sustainable, CO2-free mobility. Together they are bringing fuel cell-powered coaches onto the road.
Learn more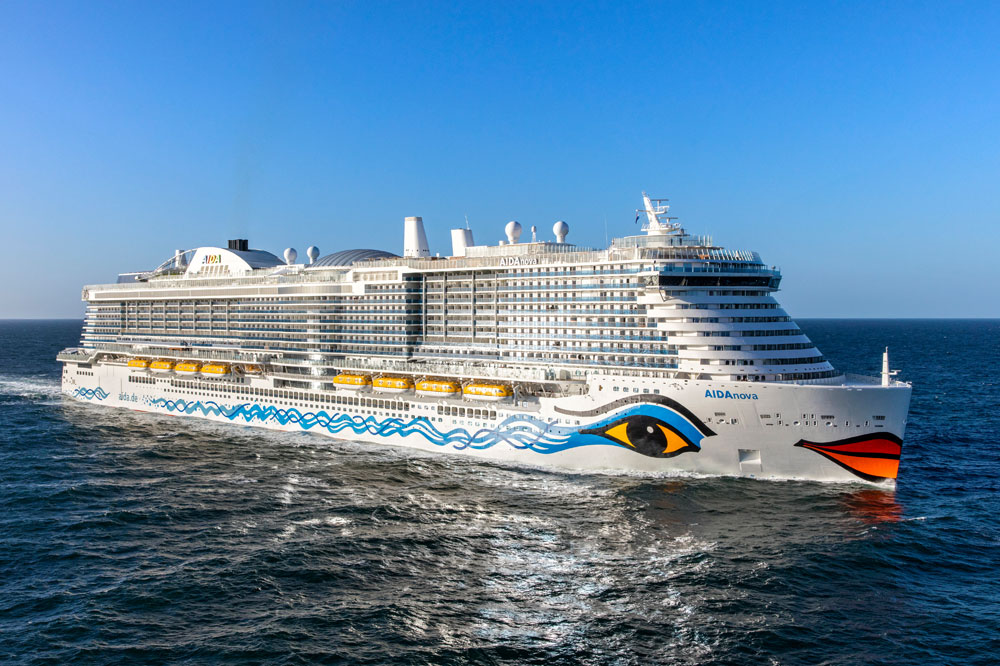 Marine
The technical requirements for the performance, reliability and durability of fuel cells used in a marine applications are higher than for those used on land. Freudenberg Sealing Technologies offers modular, individually configurable fuel cell systems and integrated hybrid drive systems that optimize the sizing of fuel cell and battery.
Learn more
More than two and a Half Decades of Experience With Fuel Cells and Batteries
The Freudenberg family of businesses has more than 170 years of industrial design and manufacturing experience. The company is focused on innovation, product excellence, quality, value and customer service. With 50,000 associates in 60 countries, Freudenberg businesses respond regionally with global solutions.
For more than 20 years, Freudenberg Sealing Technologies has pursued the development of functional relevant components for fuel cells. Gas diffusion layers (GDL), for example, increase the flow efficiency of reactant hydrogen, air and oxygen and product gases through the cell membrane. Filters offer long-lasting protection for the catalysts. Humidifiers prevent the membranes from drying out and seals are essential in maintaining the integrity of a fuel cell over a lifetime. Freudenberg Sealing Technologies' material development expertise has produced such innovations as 35 FC-PO100, a material that is especially designed for the production of fuel cell seals. In addition, the company has strengthened its core material and manufacturing expertise with the acquisition of two advanced battery and fuel cell businesses. These businesses enlarge the capabilities on component level with system know-how which is often patented.
Success Factor Vertical Integration
Freudenberg Sealing Technologies manufactures up to 80 percent of its fuel cell and battery components in-house. This vertical integration allows the company to control the quality, costs and fit and finish of these components from beginning to end – a significant advantage to customers. From separators and cells in its batteries to membrane electrode assemblies, GDLs and stack assembly in its fuel cells, Freudenberg maintains oversight of the entire battery and fuel cell development and manufacturing processes. Such in-house capability ensures consistent, world-class product and system results. Off-the-shelf components rarely deliver such high quality results.
The expertise required to manage this oversight is, in itself, a value proposition for customers. Freudenberg's material scientists, design engineers and process experts work jointly throughout the development process to share expertise and resources that deliver holistic, world-class solutions. Customer collaboration is another essential element in the process. Only with a thorough understanding of the limitations and possibilities of fuel cell catalysts and electrodes, for example, can a successful product be developed and delivered.
Flexibility Thanks to Modularity
Freudenberg's LTPEM stacks for heavy-duty applications can be assembled into standard modular systems according to customer requirements. This flexibility, in combination with comprehensive, in-house component manufacturing, offers customers the savings associated with production of multiple cell configurations. In addition, the total cost of ownership of a Freudenberg fuel cell is markedly reduced by the quality and performance capabilities of the in-house components inside. An example from the marine sector perfectly illustrates this point: Thanks to modularity, Freudenberg's heavy duty LTPEM cells that are used in ships can be configured into standard systems that include fuel cell only or fuel cell and battery hybrid options. These standard configurations simplify installation procedures and accommodate system upgrades using a Plug and Play principle. Customers no longer need to put their ships in dry dock to remove and service the alternate power solution of their choice. The cost savings associated with such flexibility is obvious.
Of course, all fuel cell components by Freudenberg Sealing Technologies are also available separately, our OEM customers' individual needs.
Multi Fuel Options for Environmental and Range Efficiency
Fuel cell systems currently rely on pure hydrogen fuel. The tank volume is the limiting factor for range. Freudenberg is addressing this challenge by offering customers hydrogen-only and multi-fuel options to power their commercial fleets. One example: Cruise ships rely on long ranges in order to reach their destinations. A fuel system that solely relies upon liquefied or compressed hydrogen fuel is not cost-efficient and faces technical limitations . But what if the hydrogen is produced on board, making refueling less frequent and limited infrastructure less of a challenge?
Freudenberg has field-tested and patented a range of reformer technologies that enable on-board hydrogen fuel production at the highest level of efficiency. Fuel cell reformers that use methanol or liquefied natural gas (LNG) to produce hydrogen fuel without methane slip.
For the Highest Efficiency and Performance
The best industrial ideas are only as good as their capacity to be implemented. Serial production is a benchmark for most successful market solutions. It validates innovation with economically viable products that customers are willing to buy. Freudenberg Sealing Technologies has the material and product expertise required to validate innovations, carry them to volume production and offer them as successful market solutions. The company has been proving this capability for decades, developing high-quality sealing solutions for the automotive industry and manufacturing them by millions. These new products and technologies are often developed in collaboration with customers at production sites all over the world.
The foundation of Freudenberg's idea-to-production success is a stage-gate innovation management process. Investments in research and development are strategically aligned and optimized through application of this stage-gate approach. Much as Freudenberg has, for decades, applied innovation management to its support of internal combustion engine developments, it is now using the process to guide its efforts in the development and validation of new innovations in the area of alternative drivetrains
The innovation management process uses gated steps to ensure that ideas are vetted and validated through market research, need assessments, prototype laboratory testing, customer validation testing and advanced manufacturing process development, among other factors. The process links product validation to actual production within Freudenberg's global plants.
Company acquisitions and technology partnerships have helped Freudenberg build an extensive portfolio of patented products and manufacturing processes. Innovative large scale production of cost-efficient electrode and catalyst layers is just one example. Adding innovative manufacturing to existing competencies in the field of fuel cell and hybrid systems has helped Freudenberg achieve high levels of quality, efficiency and lifetime.
Did You Know That...
... Freudenberg Sealing Technologies recycles most of the components used in its fuel cell stacks? At Freudenberg, for example, the bipolar plates – a core element of the stack – are not made of corrosion-prone metal but of high-quality recyclable graphite. Graphite bipolar plates offer greater sustainability, lower costs and a longer service life.
... Freudenberg Sealing Technologies offers predictive maintenance capabilities and an advanced telematics service that continuously monitors the performance, location and charging activities of its systems and components?
Fuel Cells for Yachts
Can fuel cells provide sustainable, emission-free operation on yachts? Our partner Luerssen is committed to this idea: Together we will develop a fuel cell system specifically for yachts. This project was introduced during the "Luerssen Live! talk" on April 15, 2021.
Related Documents
Elastomeric Seals for Bipolar Plates
Bipolar Plates, the graphite or metal components which conduct electricity between adjacent membrane electrode assemblies, are often designed with seals that help channel the flow of gases and heat to and from the cell.

Elastomeric Seals for GDLs
Gas Diffusion Layers (GDL) play a number of important roles in a fuel cell, including reactant transport, water removal, and heat conduction.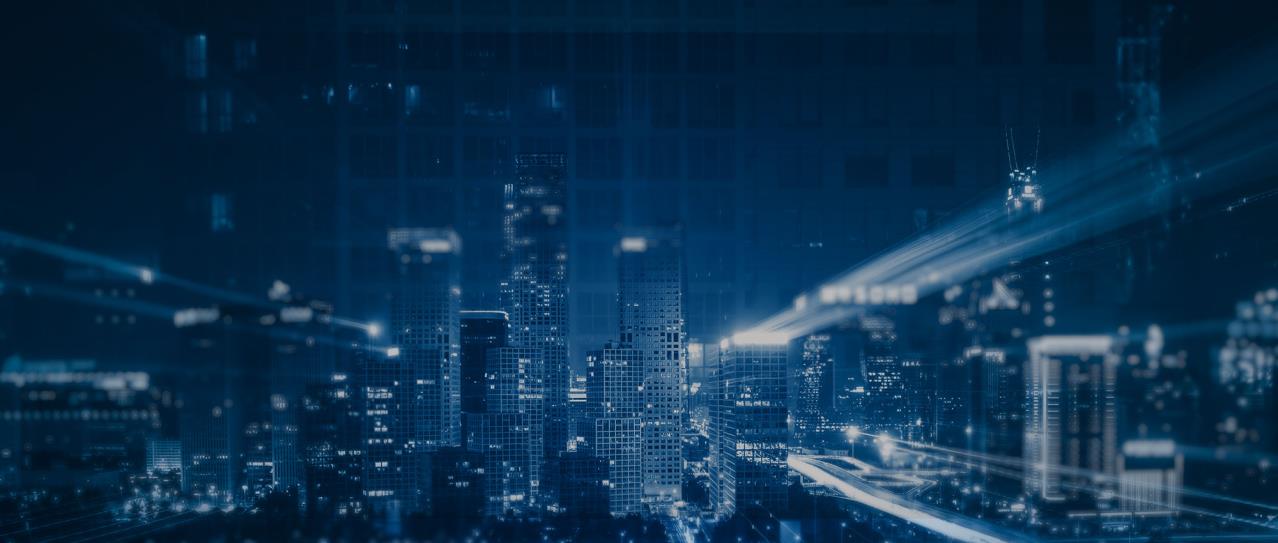 Join Us!
Experience Freudenberg Sealing Technologies, its products and service offerings in text and videos, network with colleagues and stakeholders, and make valuable business contacts.
Connect on LinkedIn!