Unfortunately we can not offer you any articles on this topic.
ESSENTIAL – the Magazine
Don't Miss a Trend
Smart sealing solutions for nearly every sector, technology trends and exclusive interviews – Find them in our company magazine ESSENTIAL with a print subscription and digitally.
Take a look inside!
ESSENTIAL NOW GOES AUDIO
Our company magazine ESSENTIAL offers readers coverage of global megatrends and developments that impact our business and our lives. ESSENTIAL is a bi-annual print magazine that explores key topics like digitalization, renewable energy, or alternative powertrains. Each of these topics is covered online with additional weekly articles between each print issue.
Listen to selected articles from the print edition in our new Audio Book.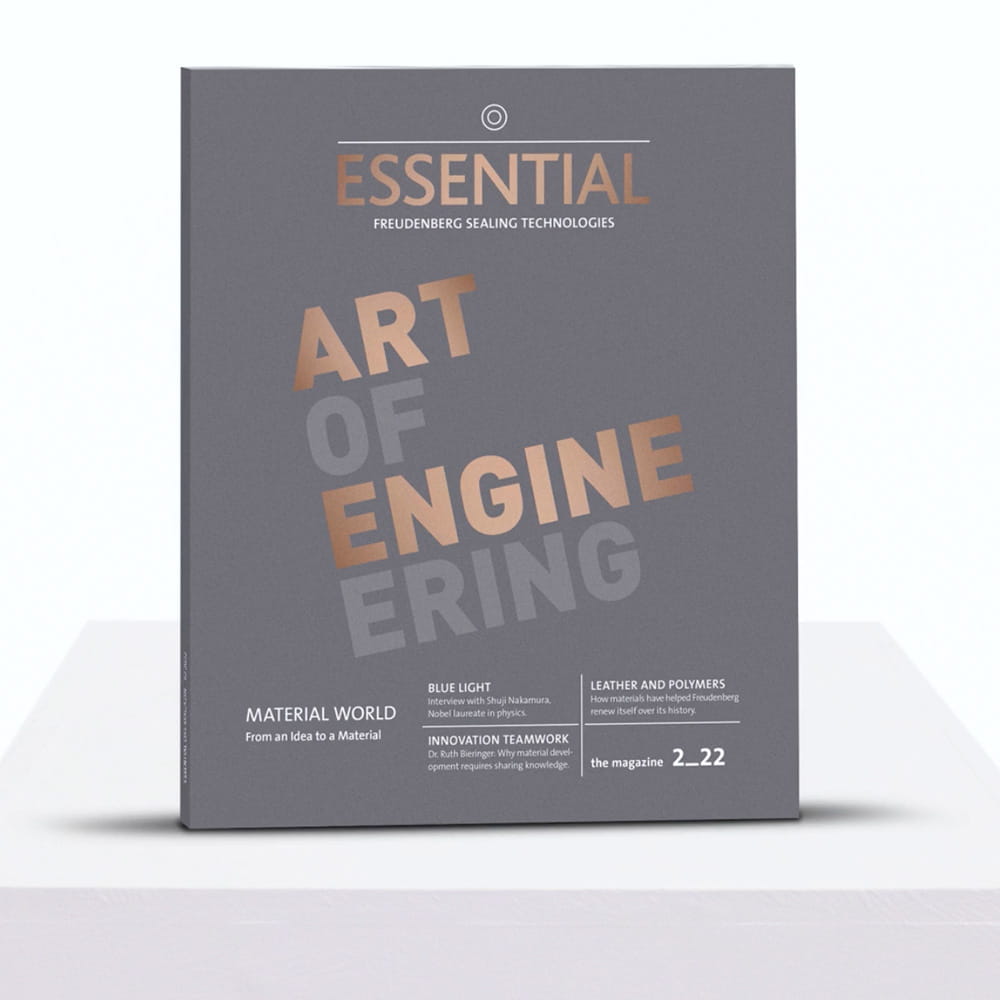 ESSENTIAL AUDIO BOOK
Focus on Technology
Freudenberg Sealing Technologies keeps an eye on the hot topics trending in our industry and among our customers, and continues to explore these issues in depth on their behalf. To better understand even today what will be driving the world tomorrow. Stay informed.