First-Hand News?
Obtain news and background information about sealing technology, get in touch with innovative products – subscribe to the free e-mail newsletter.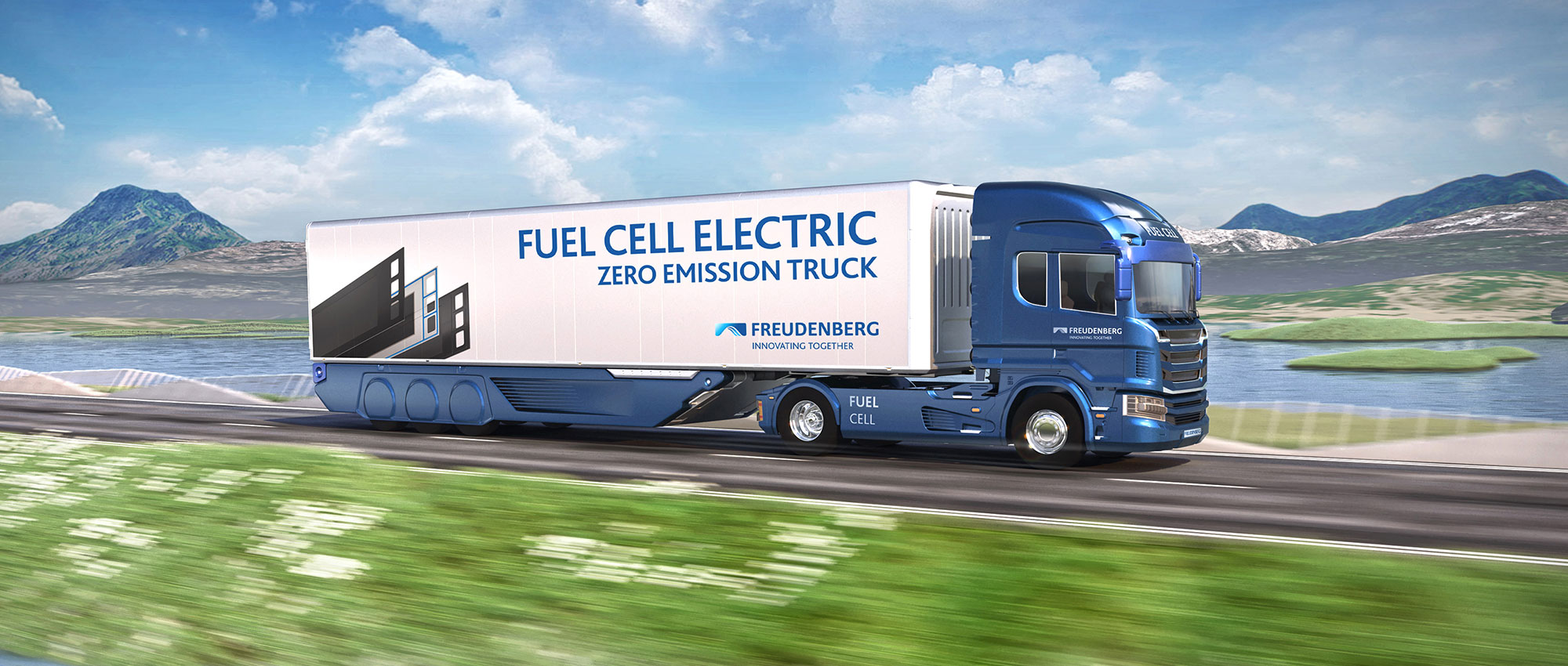 Pointing the Way
The European Parliament, the EU Commission and member states of the European Union have agreed to implement stricter emission limits for heavy buses and trucks. Emission-free trucks and buses are subject to funding programs. In China, thousands of e-buses already draw their energy from fuel cells. In Japan and South Korea, manufacturers have partnered with their governments to heavily invest in an expansion of fuel cell technology for passenger vehicles and goods transportation. In Europe, Freudenberg is pushing technology for fuel cell hybrid solutions.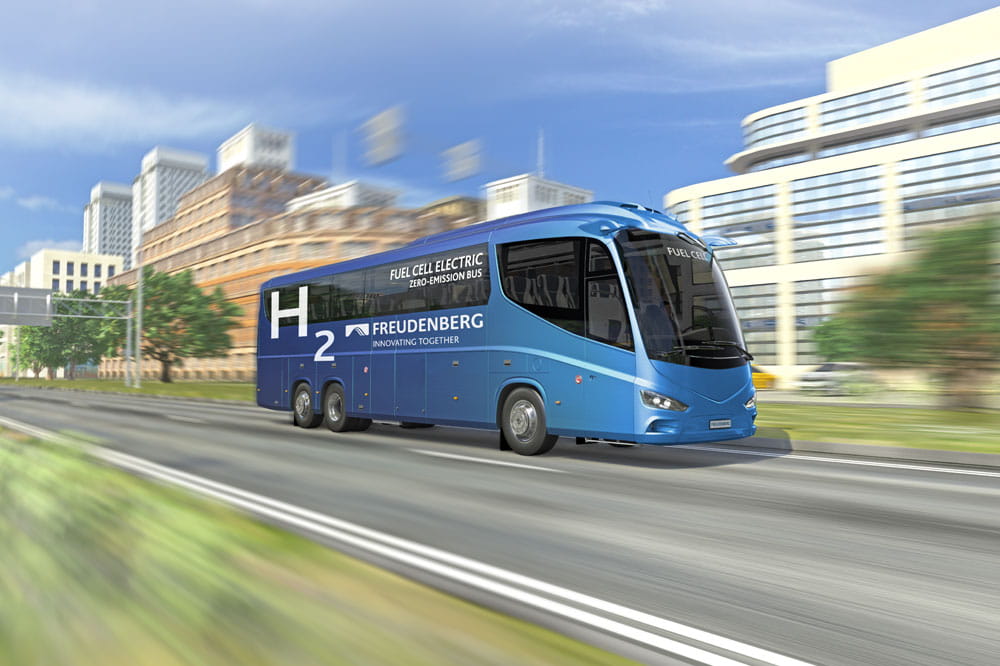 Moving Into the Future With Fuel Cell
Freudenberg Sealing Technologies and FlixBus. A global technology leader and Europe's largest provider of long-distance coach travel. Together, these two companies have launched a project to bring sustainable, CO2-free transportation to the market in form of fuel cell-powered coaches.
Acceleration and other performance attributes of these new coaches will replicate those of today's diesel-powered long-distance coaches with Euro VI standards. The fuel cell vehicles are to cover at least 400 kilometers of range without refueling. Refueling Hydrogen itself must take no more than 15 minutes – a tank filling rate that is similar to today's diesel fuel vehicles
A hybrid system, which intelligently combines battery and fuel cells, is also under development. Suitable for both long-distance bus transportation and commercial trucking needs, such a system could eventually power rail transportation as well. Initially, a representative fleet of buses will be equipped with the hybrid system during the validation phase. The two companies are seeking public funding under the National Innovation Programme (NIP) "Hydrogen and Fuel Cell Technology" program to expedite developments. This should enable this technology to reach market maturity quickly and make a significant contribution to reducing CO2 emissions from road transportation.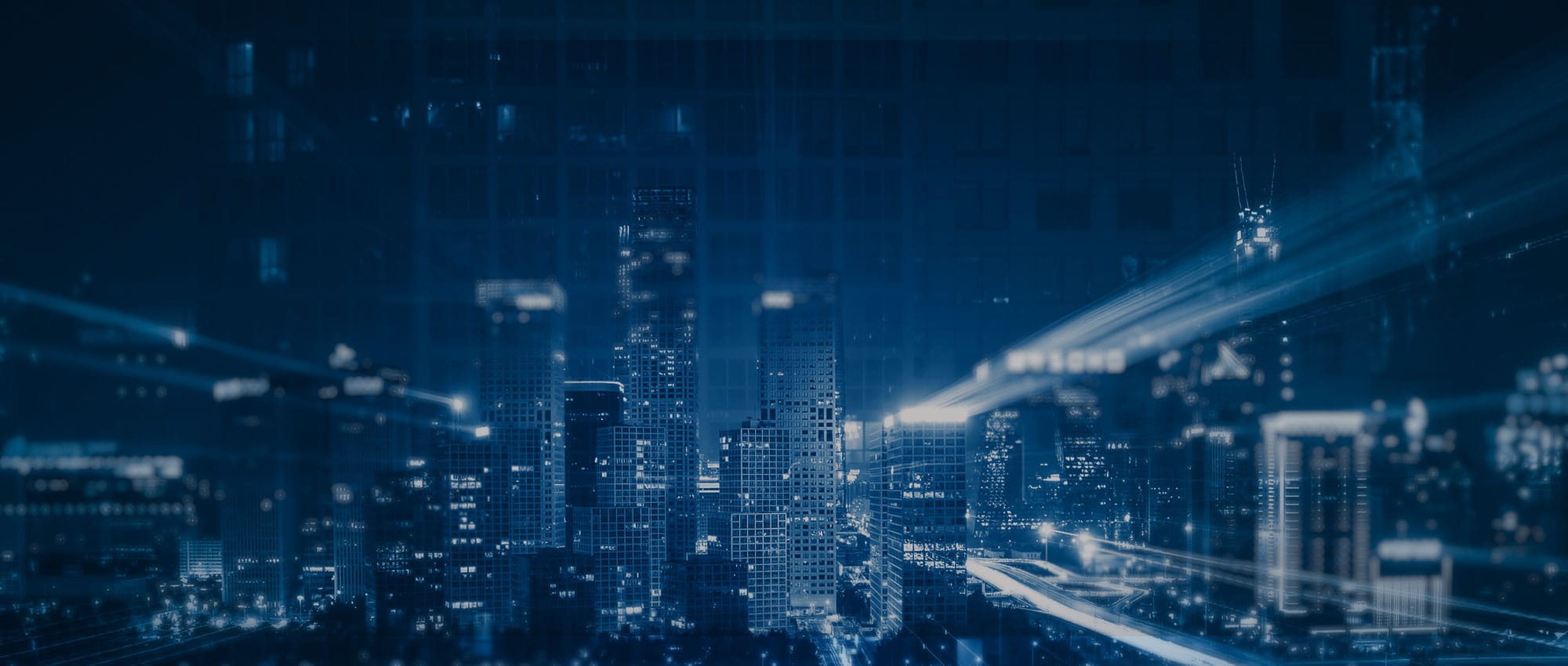 Join Us!
Experience Freudenberg Sealing Technologies, its products and service offerings in text and videos, network with colleagues and stakeholders, and make valuable business contacts.
Connect on LinkedIn!