The right move
Unique express service for replacement parts, prototypes and small production runs
Freudenberg Sealing Technologies offers a unique service: machined seals from the original materials and original profiles from regular production. As tailor-made individual parts to meet the demand for replacement parts, prototypes or small, economical batches. Our objective never varies: the parts are ordered, machined and delivered immediately. When everything has to move fast, even overnight.
From standard O-Rings to customer-specific molded parts
Freudenberg Xpress not only offers standard seals, but also individual sealing solutions, backup rings, guide rings and formed parts made of elastomers and plastics, including short bellows, diaphragms, cleaning pigs, plugs and covering caps. A sample or drawing is enough for our experts to design your individual product. These options create significant cost and time advantages, which could be the decisive factor for prototyping and other processes. Projects sometimes fail due to the fact that a tool for series production would be too expensive or even impossible at all to manufacture – here again Freudenberg Xpress could be the solution. Our motto: "We realize your ideas – economically".
The customer advantages are obvious
The highest possible quality for urgent repairs, prototyping and small batches 
Extreme speed in manufacturing and delivery 
High reliability and functional safety at the level of series products 
Considerable flexibility and cost advantages due to minimal downtime, lower mold and tooling costs and reduced warehousing
Numerous benchmarks confirm: the longest product lifetimes due to original profiles and materials as well as state-of-the-art production technologies
Integration of Freudenberg Xpress into the product life cycle ensures an optimal procurement strategy for every phase: for prototypes and small batches at the start  and toward the end of the product life cycle when only small volumes are needed.
Processing sector and heavy industry
Turned Freudenberg Xpress seals, including Simmerrings® and guides, even meet the demanding specifications of the food, beverage and pharmaceutical industries. There are also numerous product lines for heavy industry, such as V-ring sets, guide bands, wipers and deflectors – endless, tailor-cut, or precision-jointed – that are available as fast service items.
Freudenberg Xpress Service Centers are located close to customers in a number of countries in Europe, North and South America and China.
---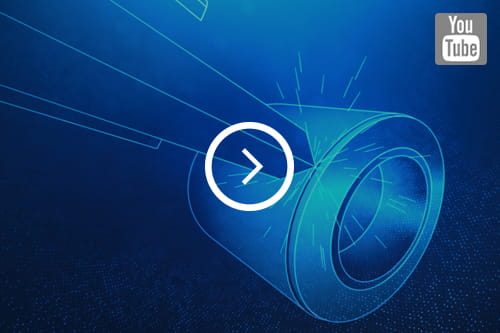 Freudenberg seals and formed parts, in their original quality, made of original materials and profiles. Not injected in a conventional production process, but machined and milled. This film shows how it all works.
---
Related documents
Brochures

Pdf

Maintenance, Low volume, Prototyping. Fast delivery of sealing solutions with proven reliability.

Sales Sheets