First-Hand News?
Obtain news and background information about sealing technology, get in touch with innovative products – subscribe to the free e-mail newsletter.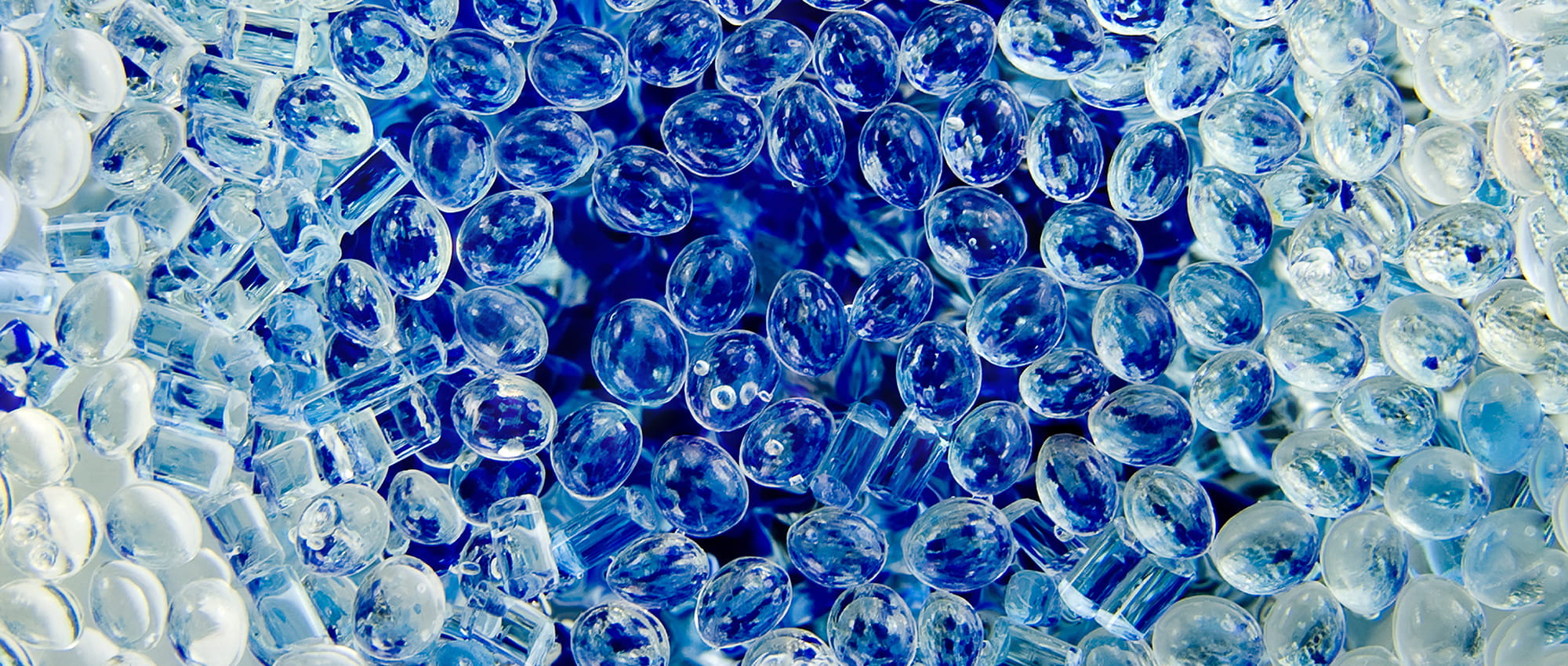 Materials
"Materials" are the foundation of our technology. Every day, people deal with products that possess seals and they generally know very little about the materials with which they are made. For example, plastic is a comparatively new material and has long been considered to be a "wonder substance". But why is plastic so flexible and how are the various mixtures differentiated from one another? When is a silicone seal better than one made of polyurethane or rubber?
White Compounds - Hygienic Seals
White sealing materials from Freudenberg Sealing Technologies offer the same performance as their classic black counterparts and represent the ideal technical solution for applications in the pharmaceutical as well as the food and beverage industries that are subject to stringent hygienic requirements, and for processes involving Hygienic Design standards.
Freudenberg Sealing Technologies offer two high purity materials which taken together form the perfect duo of white compounds for the process industries.
70 EPDM 253815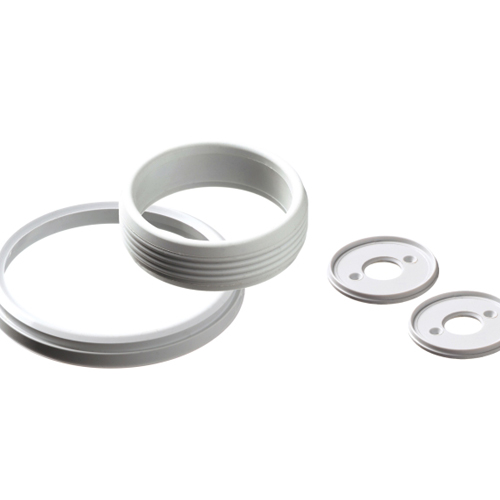 70 EPDM 253815 is a white EPDM material with the same excellent sealing properties as its black counterpart, making the compound ideally suited to applications involving Hygienic Design standards in the pharmaceutical and food and beverage industries. Unlike white sealing materials from other manufacturers, white EPDM from Freudenberg Sealing Technologies also boosts productivity thanks to longer maintenance. 70 EPDM 253815 scored top marks in numerous testing categories, e.g. with regard to its suitability for CIP/SIP processes. Freudenberg's 70 EPDM 253815 has demonstrated extraordinarily good mechanical performance and chemical resistance. Further, its low swelling rate means it can also be used in constructions subject to Hygienic Design requirements.
75 Simriz® 506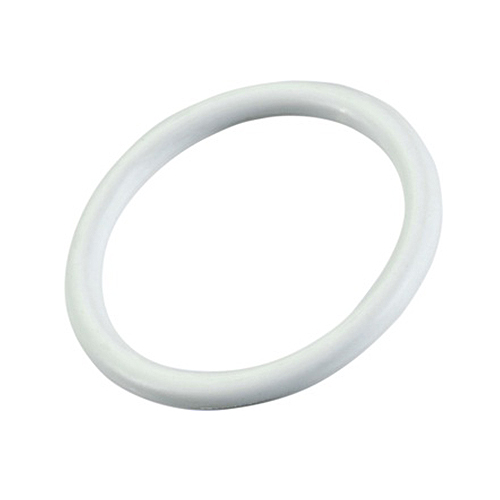 When conventional elastomers offer insufficient thermal or chemical resistance and a PTFE material would be inadequately resilient, perfluoroelastomers are the only viable choice. Simriz® (FFKM) seals also fulfill the demanding purity requirements of the pharmaceutical and food and beverage industries and offer a longer service life combined with optimal mechanical performance and chemical resistance, characteristics very comparable to those of compounds incorporating carbon fillers. Especially in applications involving highly aggressive media (such as those used in materials synthesis), this compound represents the best technical solution.
Both have proven their outstanding performance - in extensive batteries of tests and in direct comparisons, where they scored significantly higher than our competitor's conventional materials.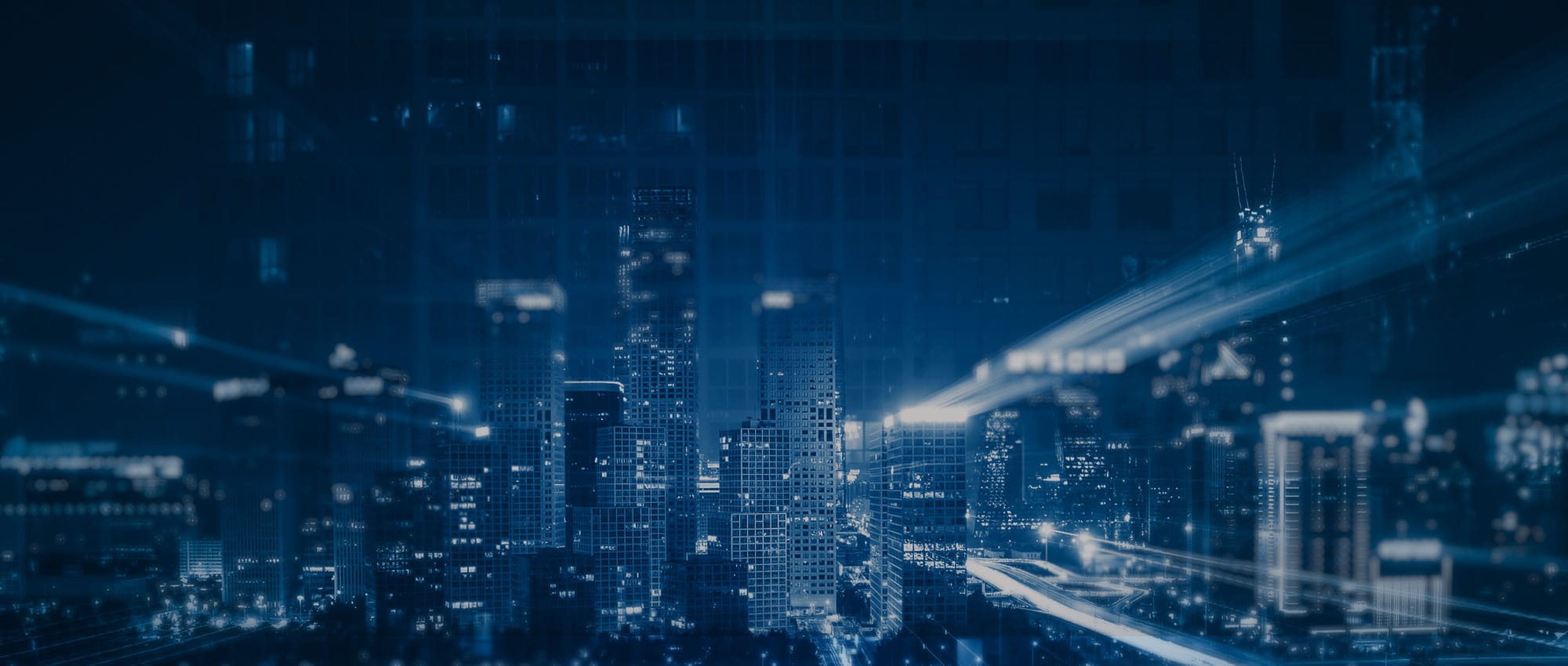 Join Us!
Experience Freudenberg Sealing Technologies, its products and service offerings in text and videos, network with colleagues and stakeholders, and make valuable business contacts.
Connect on LinkedIn!