Located in a former shipyard, New Lab brings young entrepreneurs together under one roof. The site was used to build warships during World War II, but new businesses are now striving to develop entirely different ideas and make them a reality there. The startup known as Launcher, for example, intends to send mini-satellites into space in just a few years – and do it at a much lower cost than would be possible today. Rocket engines produced with 3D printing are expected to contribute to Launcher's success. An engine in raw form already stands in Launcher's workspace at New Lab. It is made of nylon. In practice, this core element of carrier rockets is supposed be pressed from metal.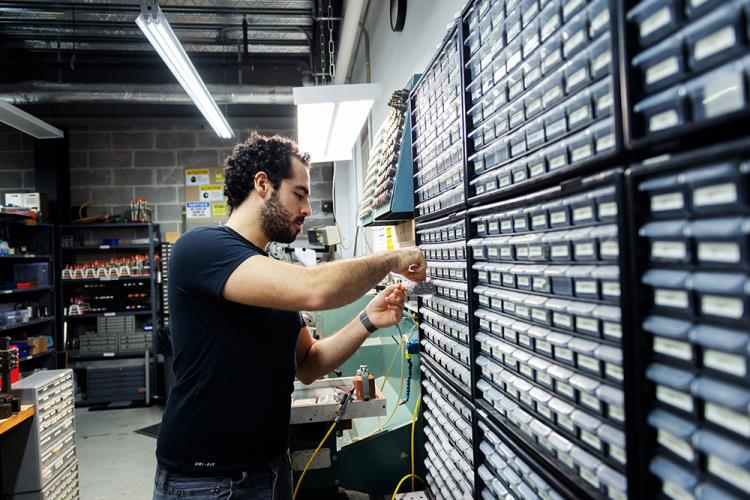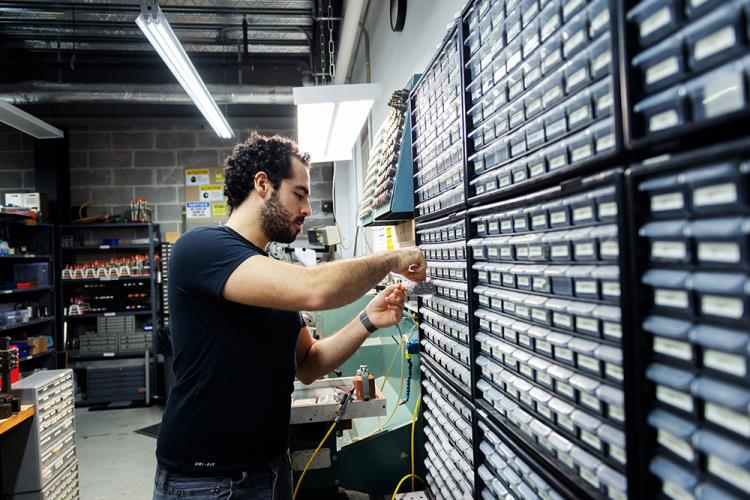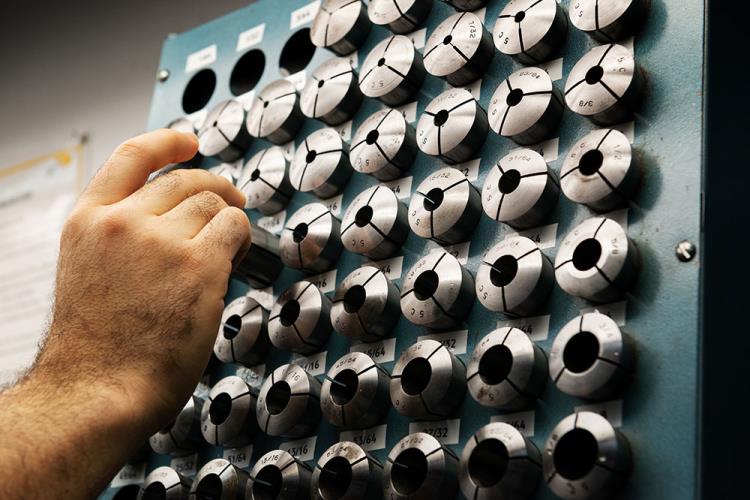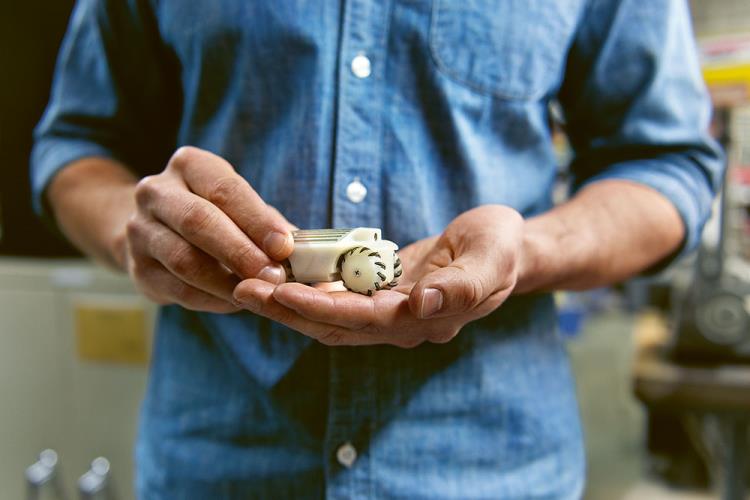 A Rocket Engine from a 3D Printer
New Lab offers tinkerers an especially appealing environment. Startups that have made it through a selection process share a range of highly advanced machines that they use to make their products. The equipment can also be used to produce blanks based on digital templates – the machines cover everything from high-quality CNC milling to laser-cutting, all the way to 3D printing. Digital processes have played an important role in manufacturing for some time, according to New Lab founder Scott Cohen. "Digitalization is the trump card in manufacturing today. It makes it possible to produce customized items in large quantities."
A Motorcycle Made of Biodegradable Plastic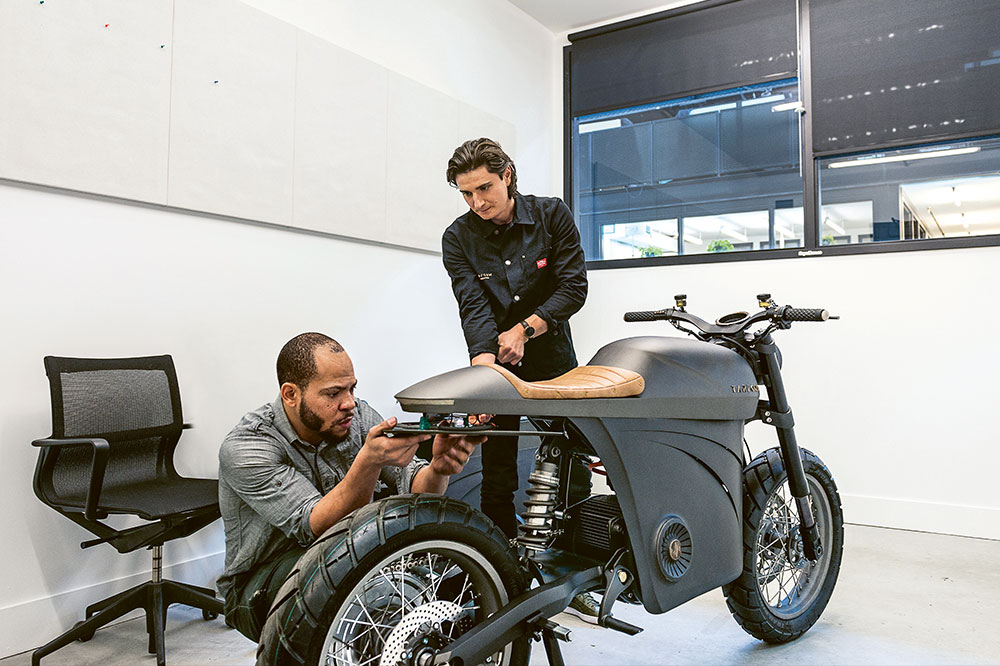 Taras Kravtchouk, a product designer from Sweden, sees things the same way. He is the force behind Tarform, a manufacturer of electric motorcycles of the same name. "Quantities of up to 100 motorcycles are possible with 3D printing. Yet each individual unit can be customized," Kravtchouk said. The body for the prototype of his shapely motorcycle is totally produced with a 3D printer. He has also experimented with biodegradable plastic. He drew the inspiration for his motorcycle from Elon Musk, a pioneer considered to be a model by other New Lab startups. They are all driven by the goal of seeing their dreams become realities.
We delve into digitalization in the current edition of our magazine, ESSENTIAL. Read more about New Lab and what the digital future means for society and industry – and about the way FST thinks about and practices digitalization.
---