15.05.2019
On the Trail of Ones and Zeros
Computers have been around for decades, yet digitalization has now become a buzzword for the future. First, it opens up the new possibilities that networking and automation provide. Second, computing output has reached the point that it is making unimagined feats of artificial intelligence possible.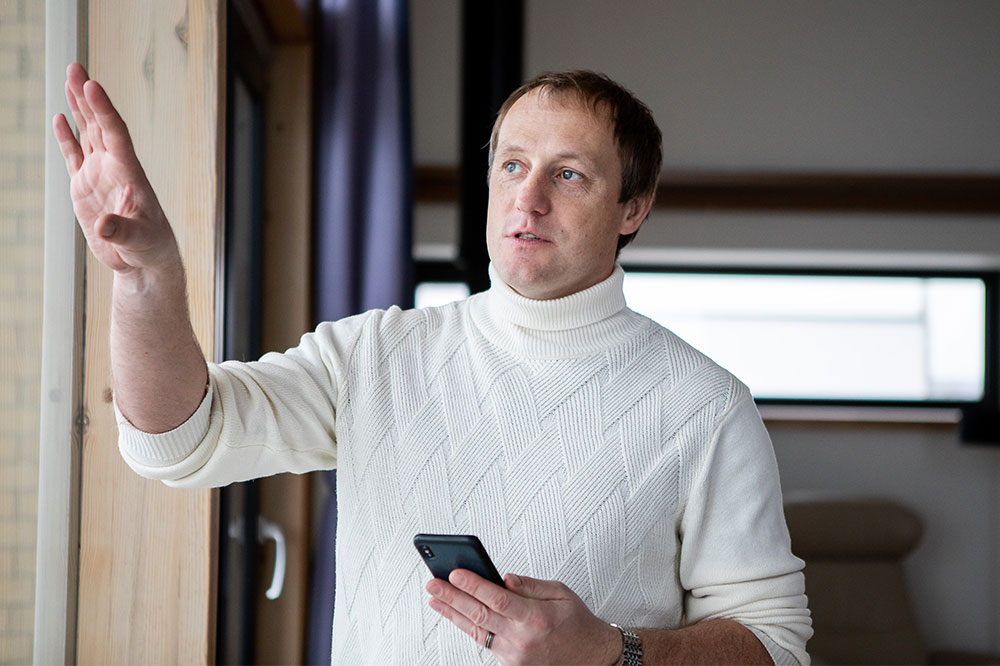 In the case of Estonia, an entire country is betting heavily on digitalization. The business community and the government are exchanging data and processing an accumulation of digitalized knowledge. The Estonians themselves are profiting from the trend – as are the country's so-called e-residents. In an interview in the latest edition of ESSENTIAL, Taavi Kotka explains exactly what that means. The 40-year-old served for four years as the Estonian government's first Chief Information Officer (CIO).
Digitalization is also a key issue for Freudenberg Sealing Technologies (FST): New markets and production processes are being developed. One example can be found in Berlin-Adlershof, where FST manufactures car components in the middle of a modern technology cluster. Or at the company headquarters in Weinheim, where FST already uses a number of state-of-the-art cobots in its assembly operations. Even beyond the auto industry, other industrial activities and skilled trades rely on digital support. For example, Dinkelbäcker Dümig, which is located near Munich, believes digitalization can save the baking trade. Around the world, companies are showing how to pursue entirely new business models using digitalization. And as Big Data rises higher on national agendas, China is turning itself into a heavyweight of the digital age.
You can delve into these topics and more in the current edition of Freudenberg Sealing Technologies' ESSENTIAL magazine. It takes you on an adventure that is as vivid as it is entertaining, exploring digitalization, its future prospects and the partly contradictory effects that will follow in its wake.
You're also interested in news from the world of Freudenberg Sealing Technologies? Sign up for our newsletter here or subscribe to our customer magazine ESSENTIAL.