With digitalized machines in production, the impression of the machine replacing an employee is often conjured up quickly. Spelt baker Stefan Dümig is interested in achieving something completely different: "I want precision," he says. Traditionally, bakers have often relied heavily on their intuition: How many ingredients have to be added to the mixing bowl, how long do you have to stir them, how long is the baking time? Dümig has eliminated many of the imponderables and sources of error, by using a large digitalized scale and an automated stirrer, for example. "Machines relieve us of work we don't enjoy doing," he emphasizes. In the end, it's all about improving the quality of the craftsmanship and making fewer mistakes. Today, he has 55 employees and opened his third store only recently.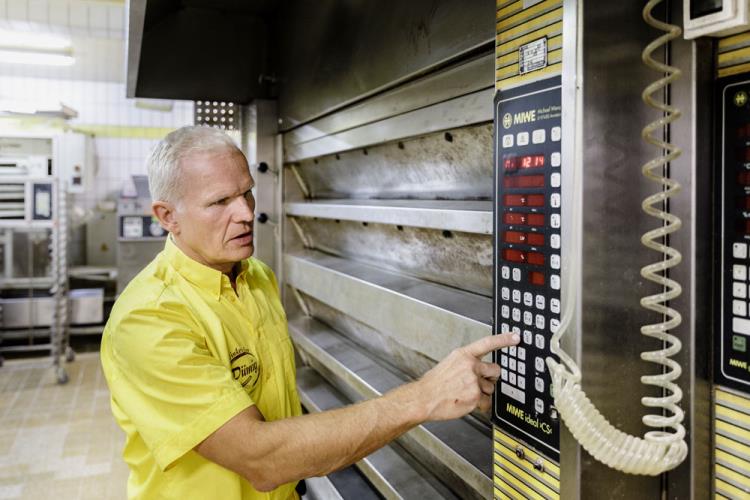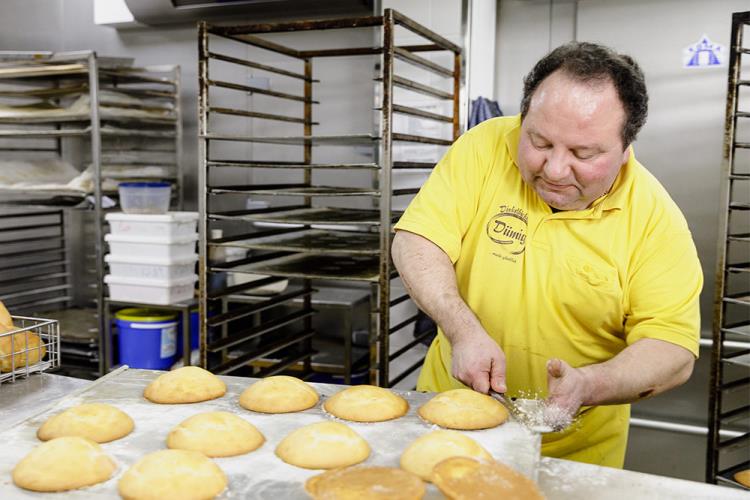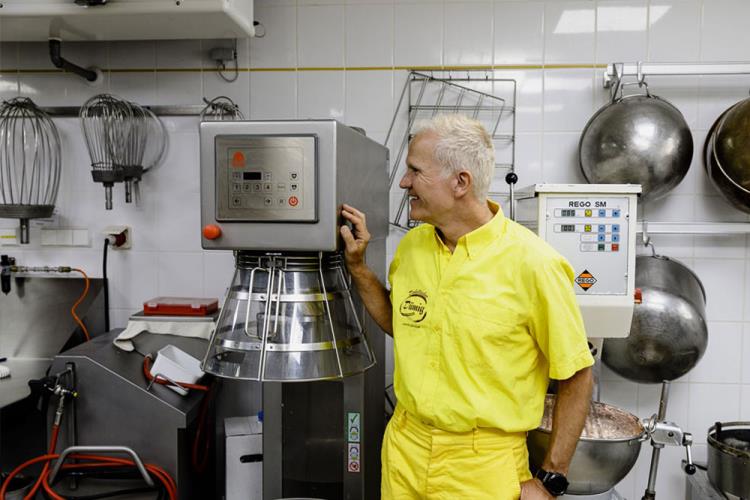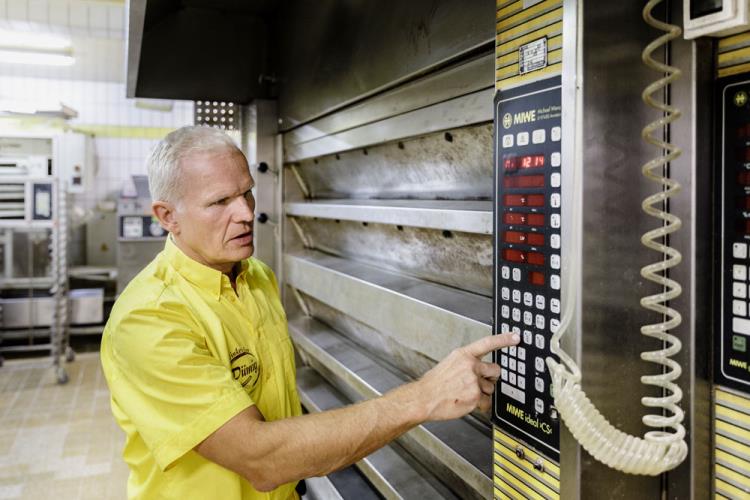 Spelt only
The master baker took over his father's bakery in 1989 and immediately started with great experimental spirit. "Sometimes you come up with an idea too early, but at least you gain valuable experience," he says in retrospect. Dümig also decided to concentrate solely on spelt. At the time, there were hardly any recipes or role models, however. Spelt needs to be prepared differently than wheat. Automation and networking have helped him to develop his own approaches and establish them smoothly in his everyday work life.
Rolls via Internet
With the same pioneering spirit, he ventured into an online shop for the first time a few years ago. Now that he has finished with the project, he is even more convinced and works enthusiastically on the right recipes and packaging that can then be sent all over Germany and still arrive as fresh as possible. Dümig is convinced that a baker also has to look into the future. "It's the only chance for our trade."
The May issue of our customer magazine ESSENTIAL is all about digitalization. Read more about the spelt baker Dümig and the question of what the digital future means for society and industry – and how we at FST think and live digitalization.
---